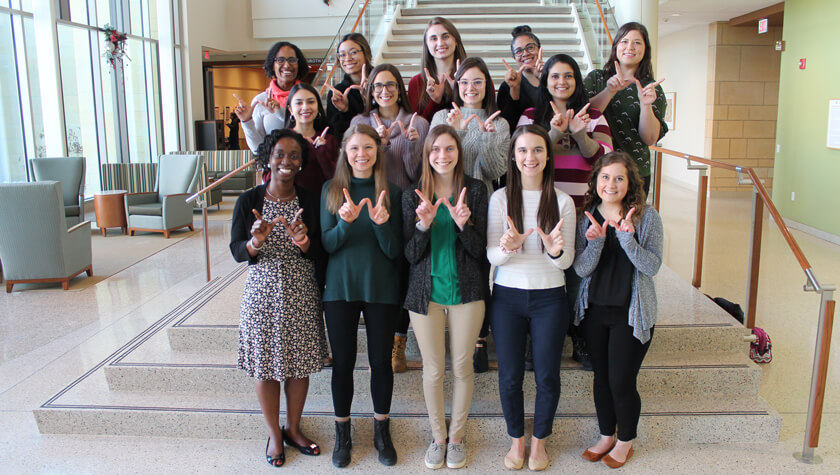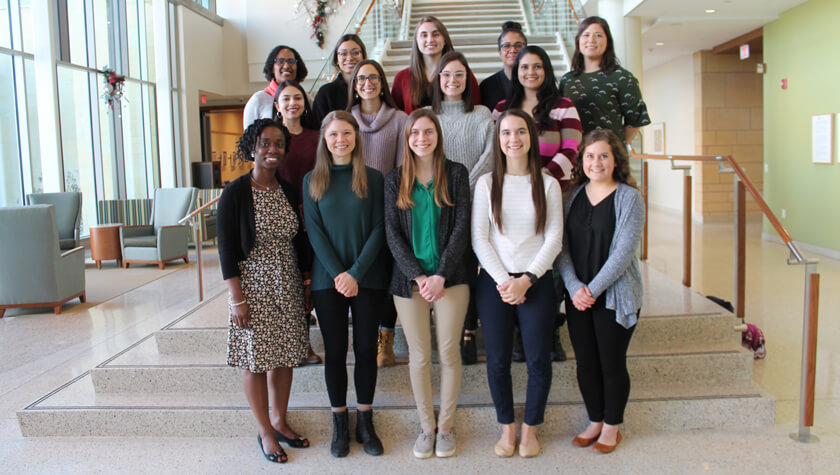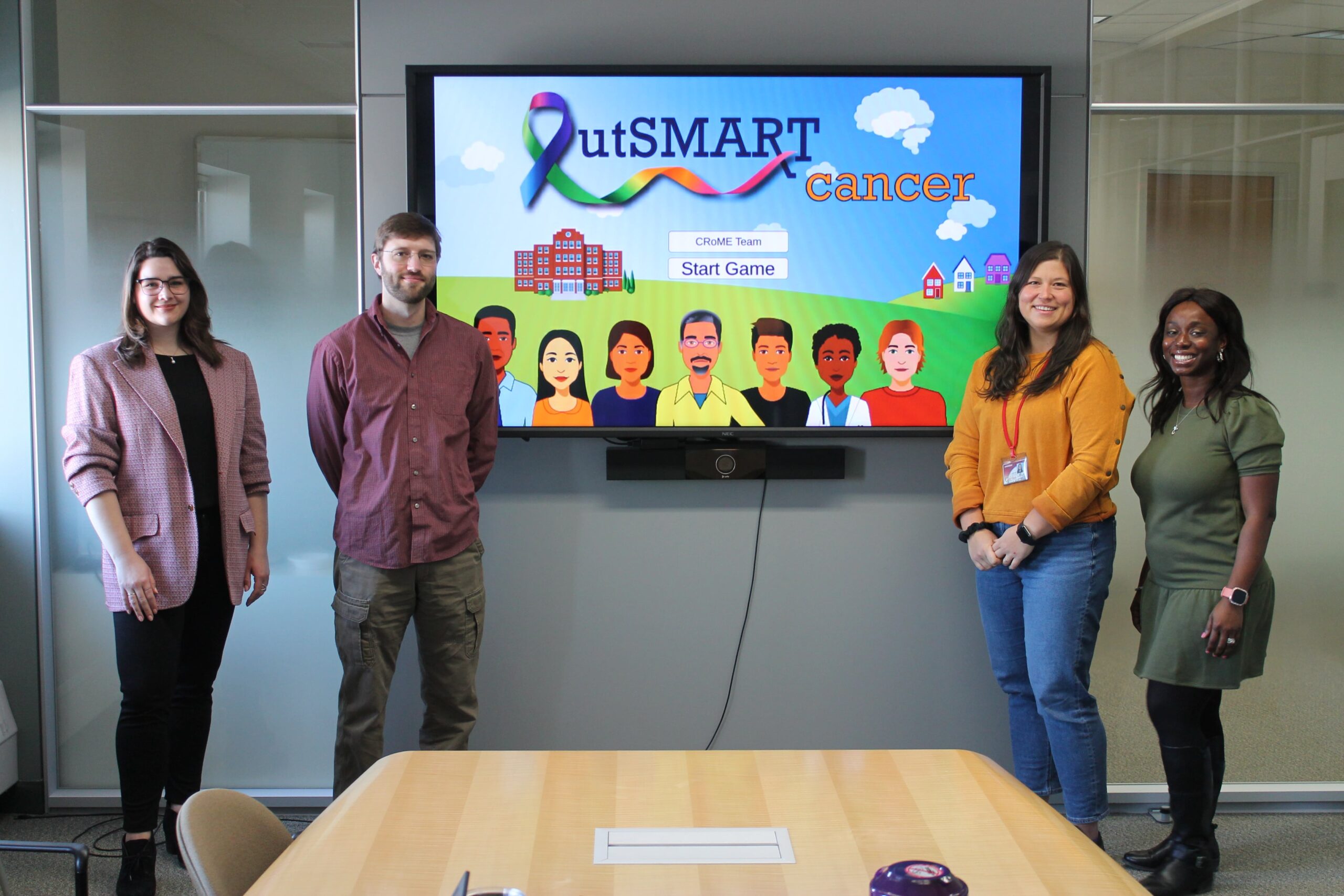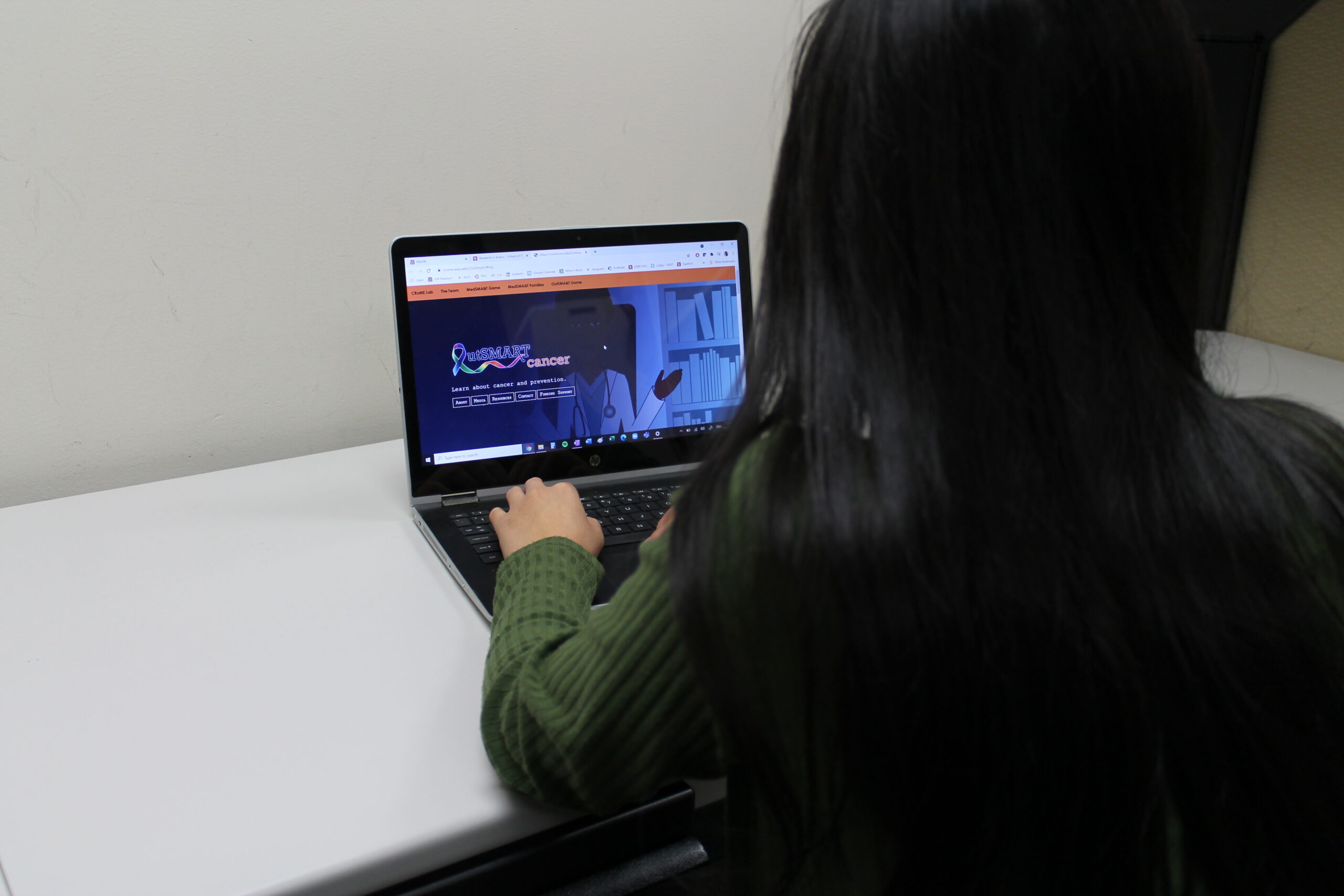 CRoME Lab members (Tyler McCarthy, Annika Brekke, McKennah Matulle, Ellie Maday, Courtney Koeberl, and Evan Slonac) participated in the Spring 2023 Science Expeditions where they spoke to 301 individuals. They presented on vaccine confidence to people of all ages, answering any and all vaccine-related questions that they could. According to the CDC, vaccine confidence is the belief that vaccines are safe, effective and part of a trustworthy health care system. The Vaccine Confident project is a dissemination-focused, joint effort between APhA, AACP and 5 land-grant universities to improve COVID-19 immunization uptake. The purpose of this project is to share the resources found on the APhA created site (vaccineconfident.pharmacist.com) where pharmacists, allied healthcare professionals and community members can access recourses designed to help them empower their communities with vaccine confidence.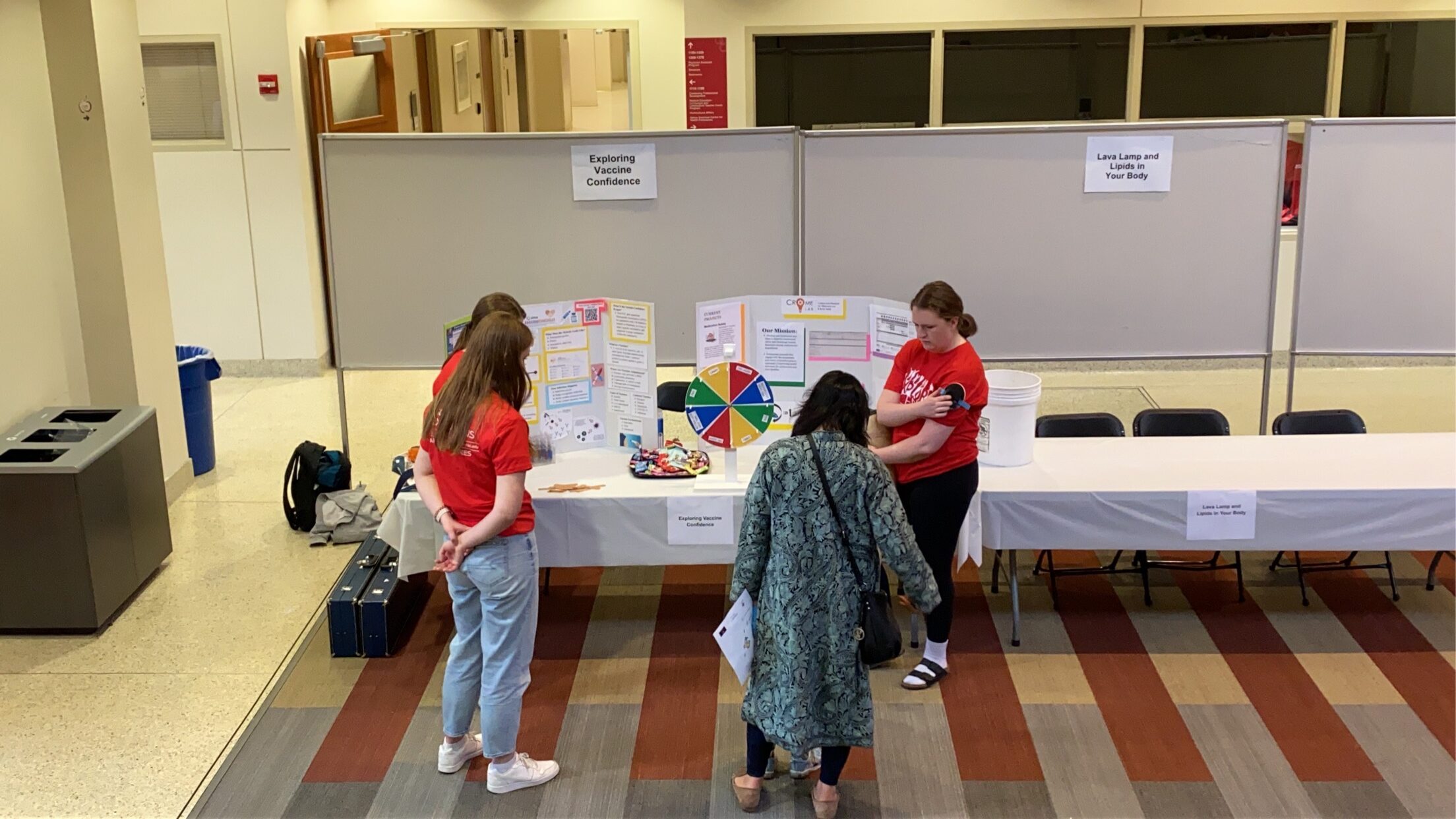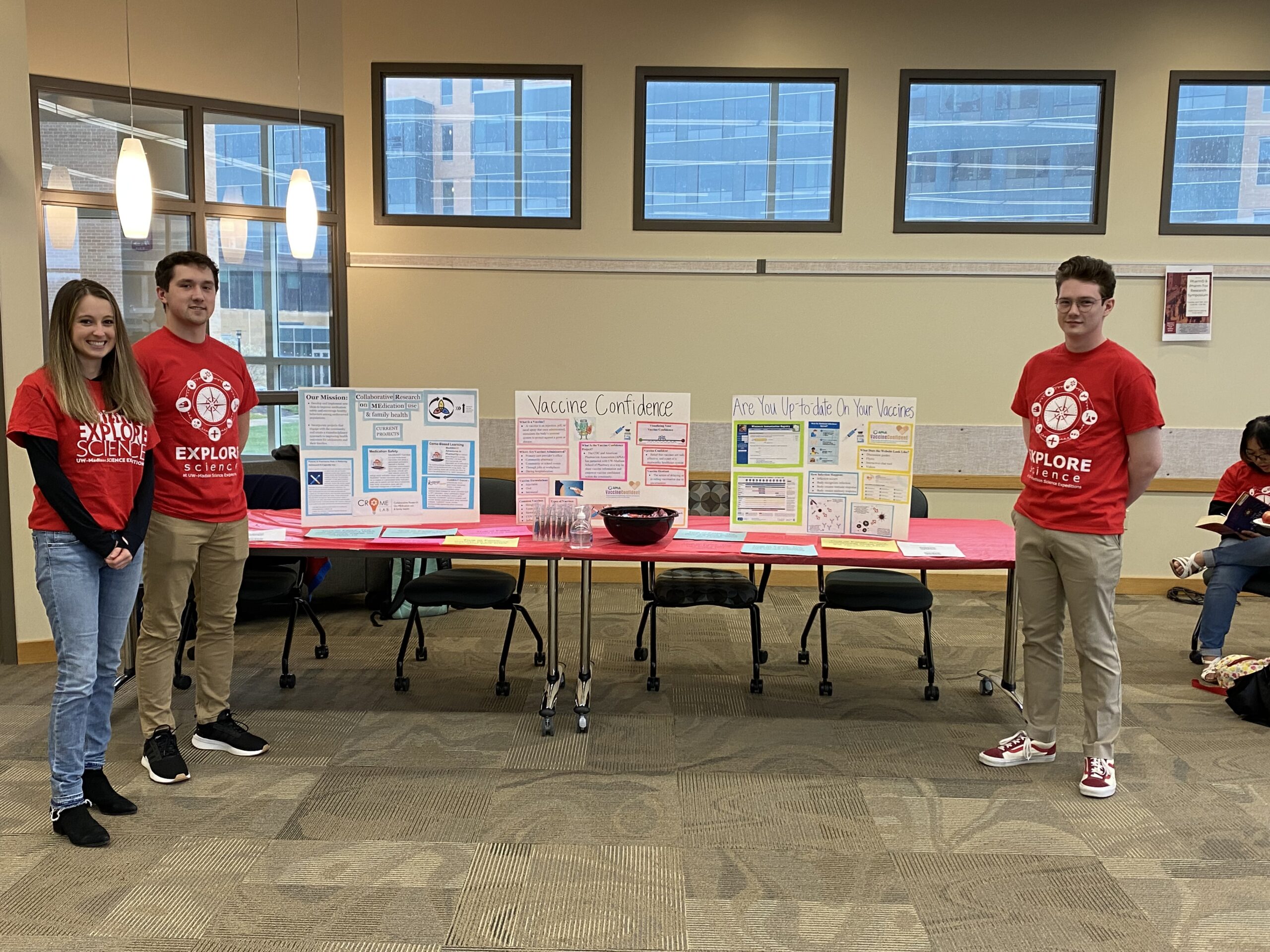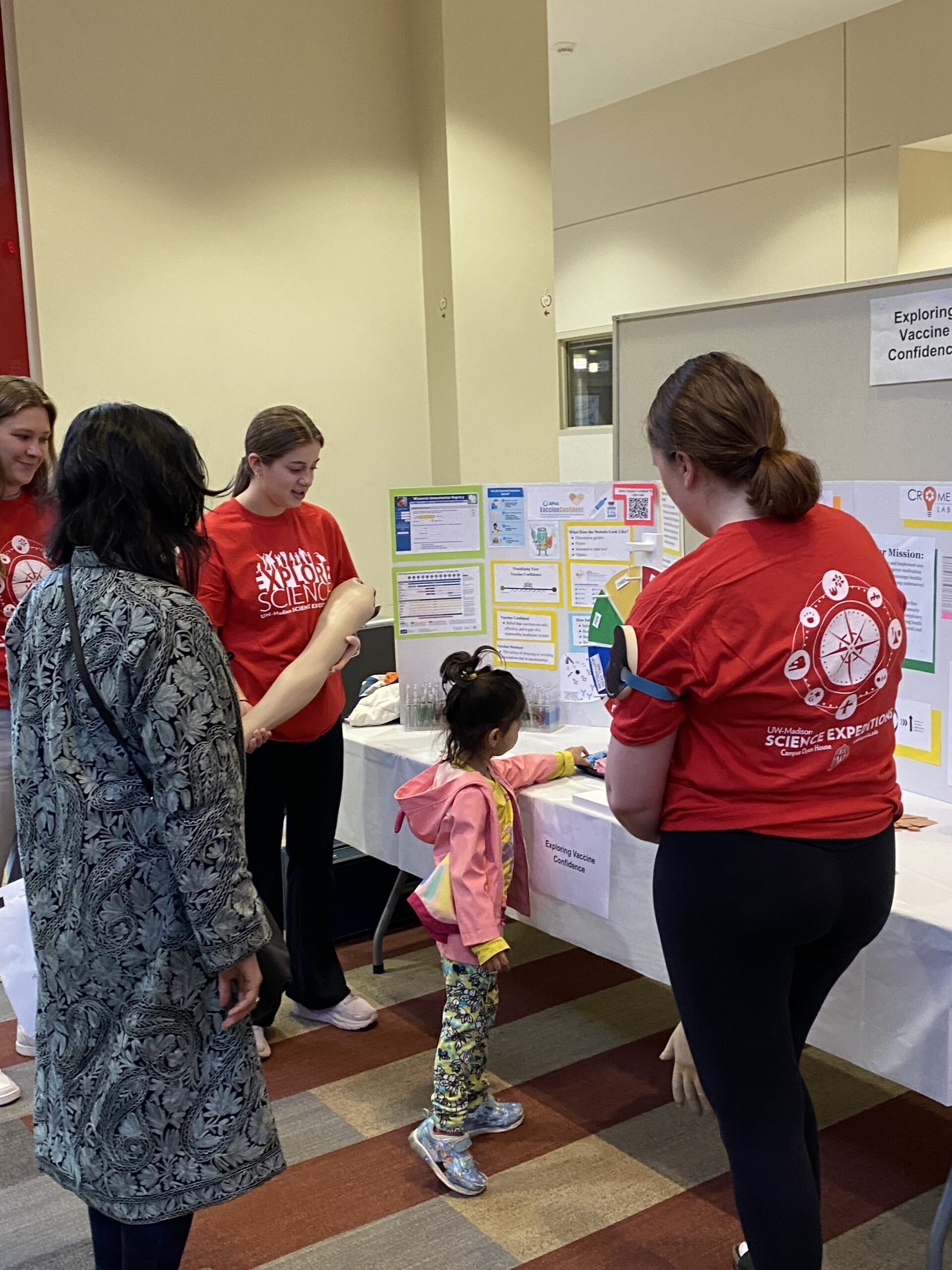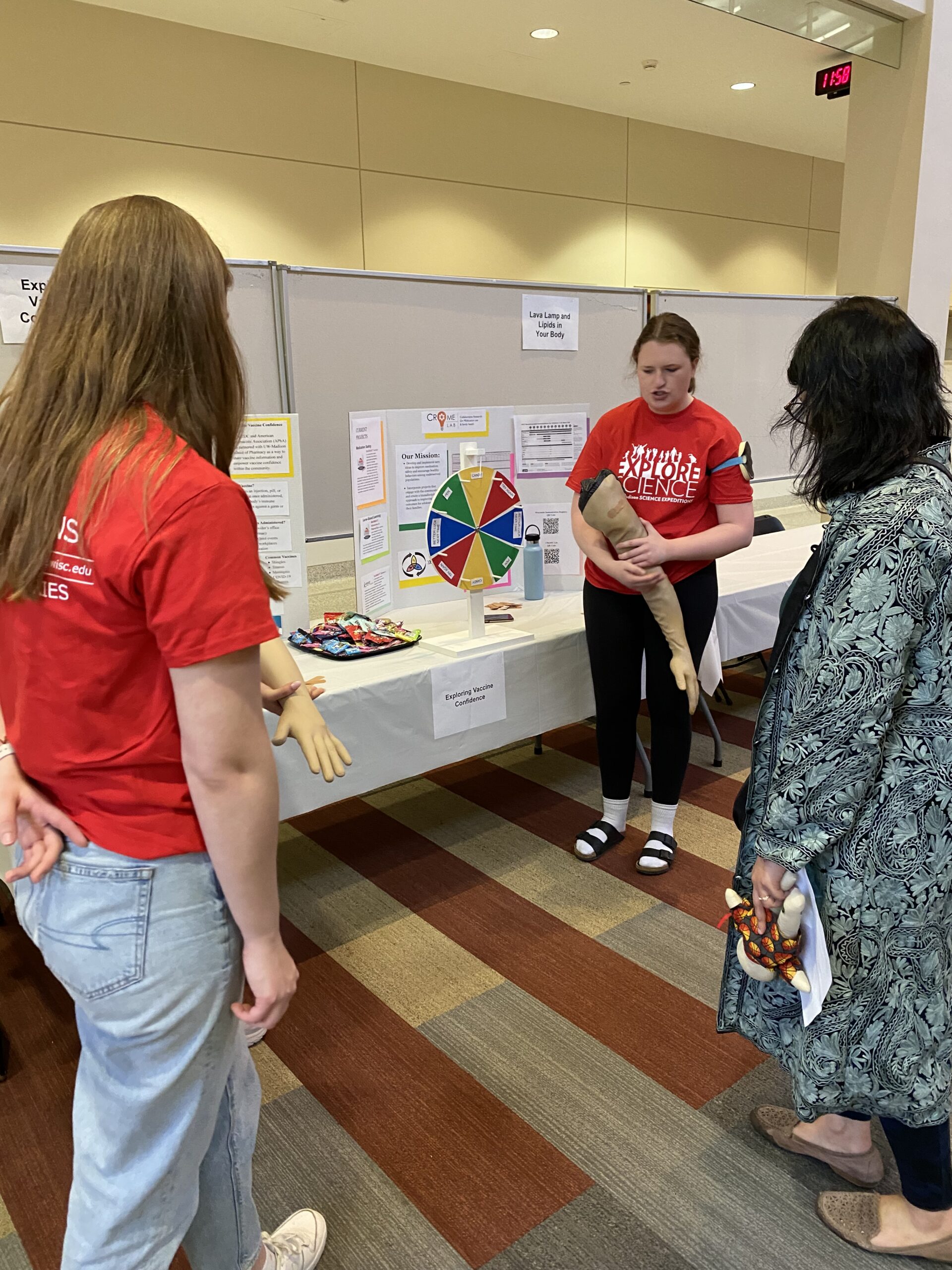 PSW Educational Conference 2023
CRoME Team Research Specialist Tyler McCarthy presents poster entitled, "Successes and Challenges in Engaging Patients and Pharmacists in Using Vaccine Confidence Resources to Improve COVID-19 Vaccine Uptake" at the Pharmacy Society of Wisconsin Educational Conference on April 18th, 2023.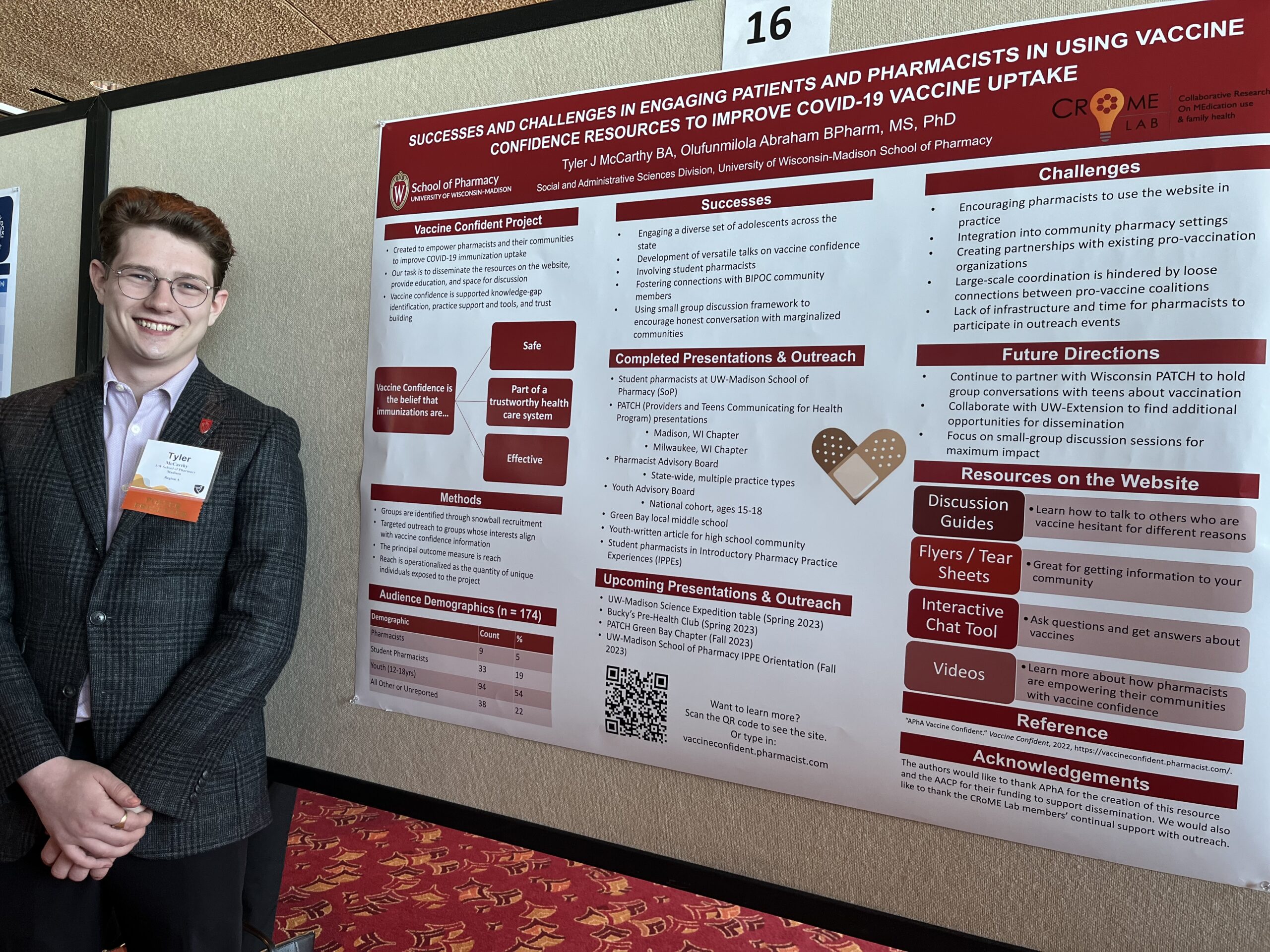 Kourtney Peterson presented her poster entitled, "Pharmacist Perceptions on Utilizing a Personalized Family Medication Safety Plan for Opioid Education" at the PSW Educational Conference on April 19th, 2023.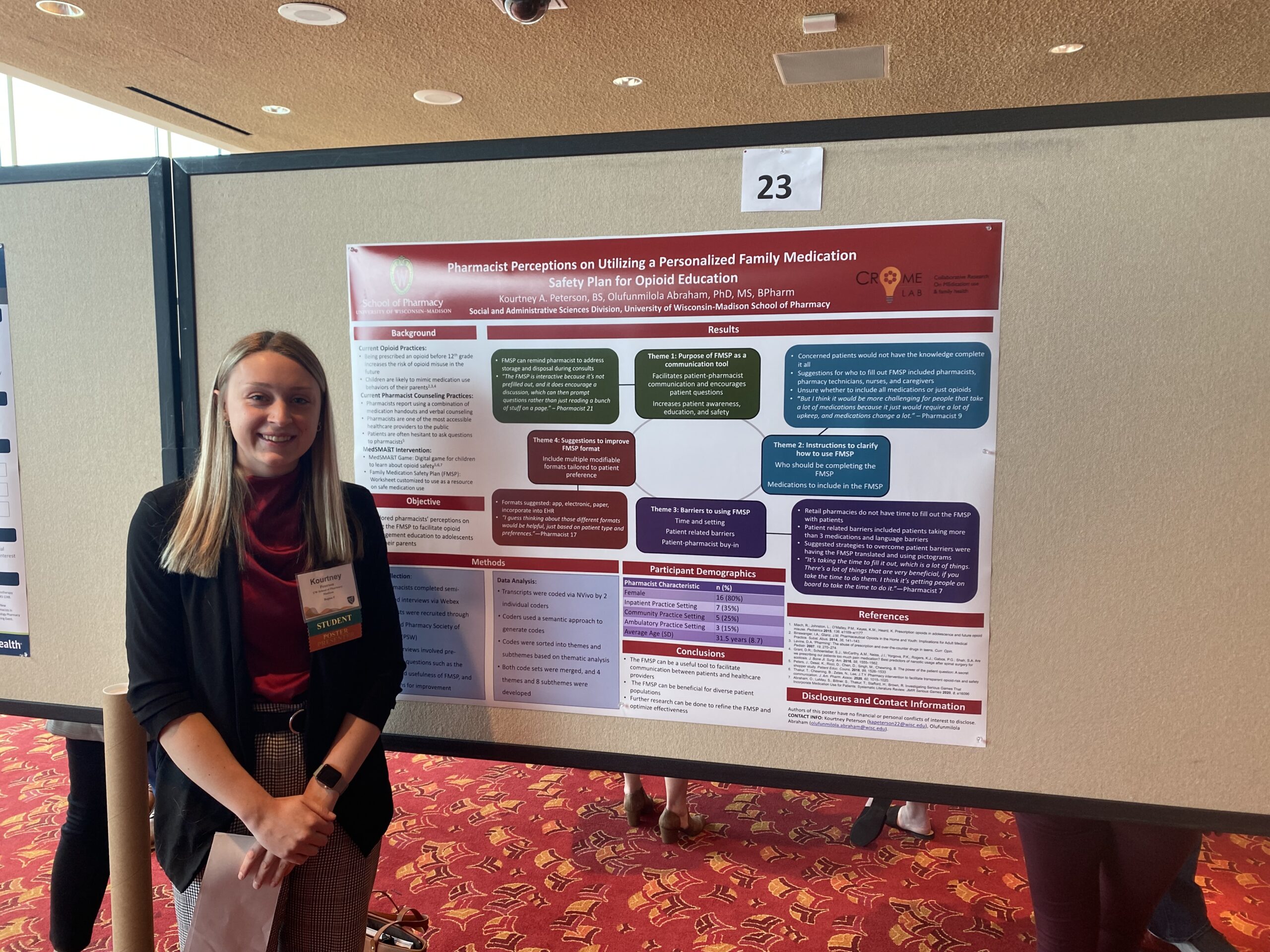 Vaccine Confident Presentations
Courtney Koeberl presents on CRoME Team's Vaccine Confident project and her journey in pharmacy school to Bay Area Middle School in Green Bay, WI, and to Bucky's Pre-Health Club at UW-Madison.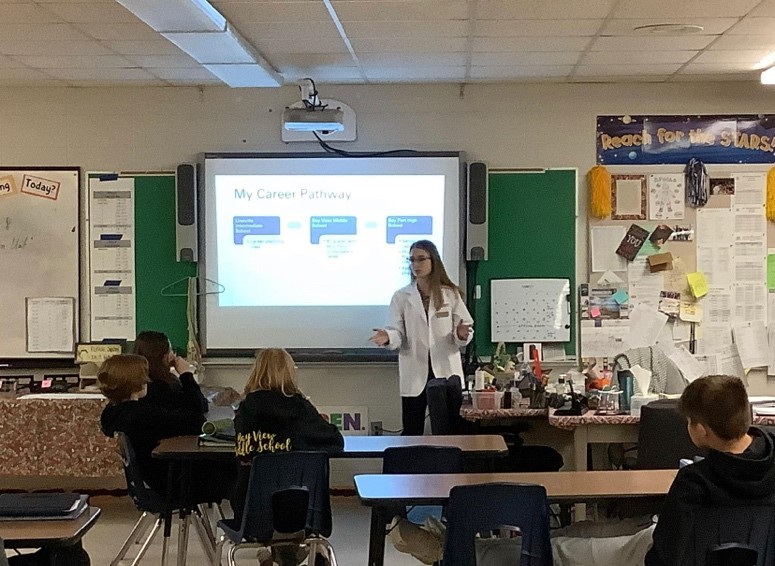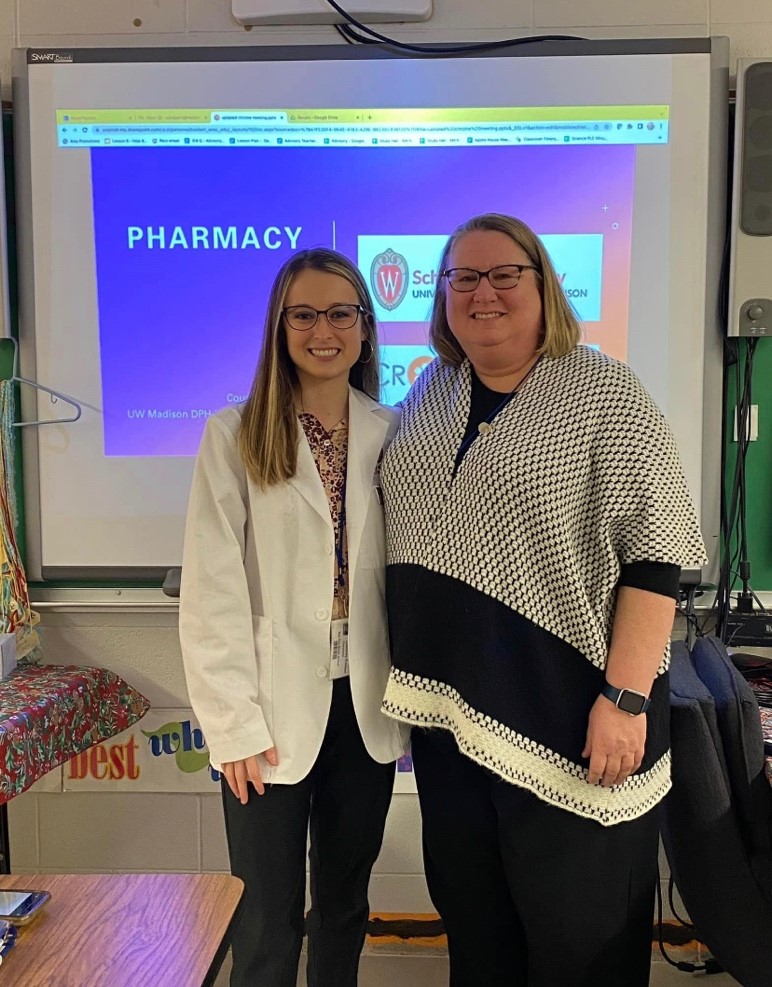 CRoME Team member Dr. Jenny Li presents podium presentation entitled, "Adolescent and Parent Perspectives on Youth Vaping, Parental Influence, and the Pharmacists' Role in Education and Intervention" during APhA 2023 Annual Meeting Day of Science APRS-ESAS Podium Sessions on Friday, March 24, 2023.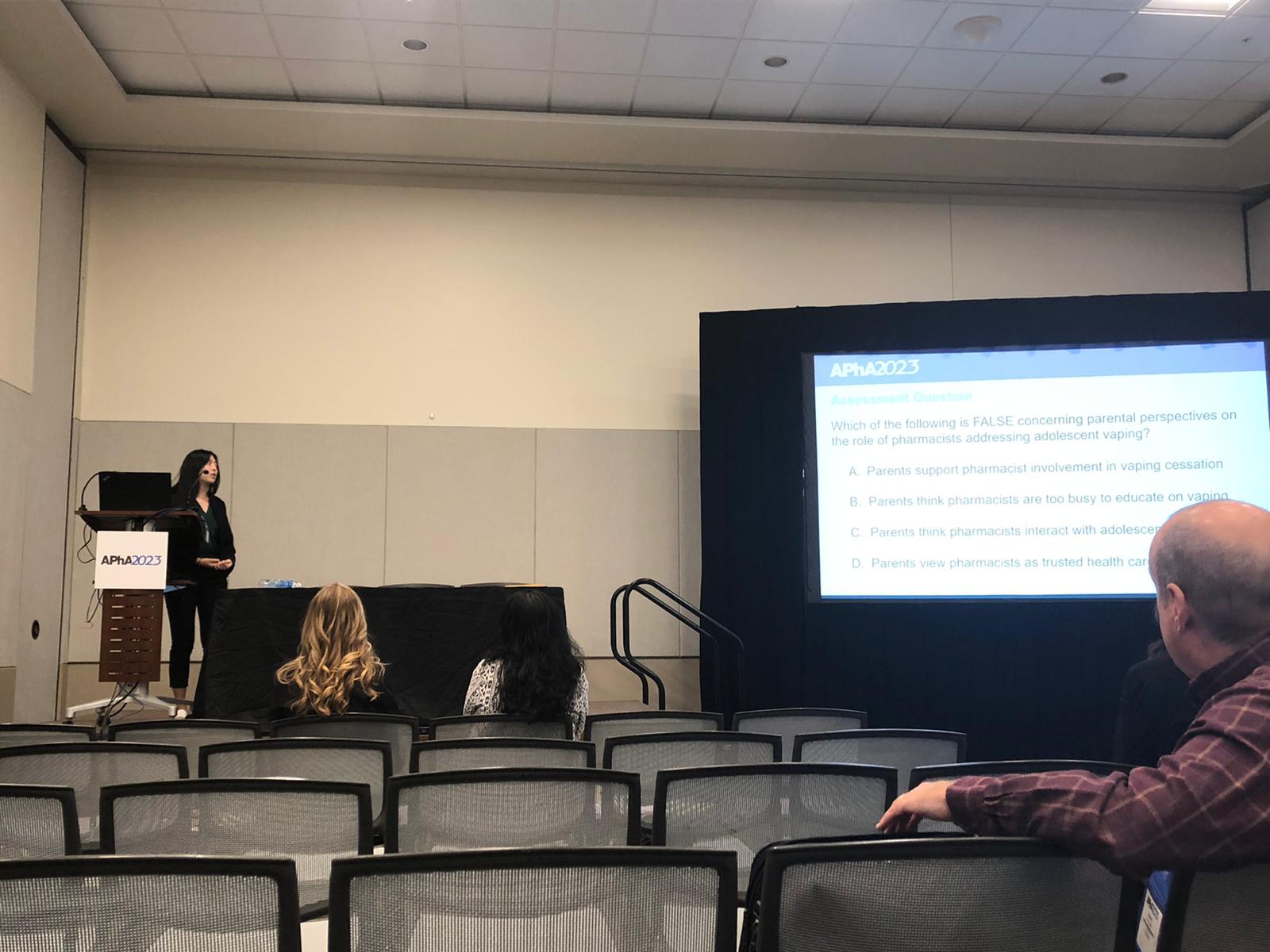 CRoME team members Zach Paulsen & Evan Slonac's present poster entitled "Partnering with Pharmacists in Refining MedSMA℞T: A Serious Game to Educate Adolescents about Opioid Safety," at APhA 2023 Annual Meeting and Exposition held March 24-27, 2023.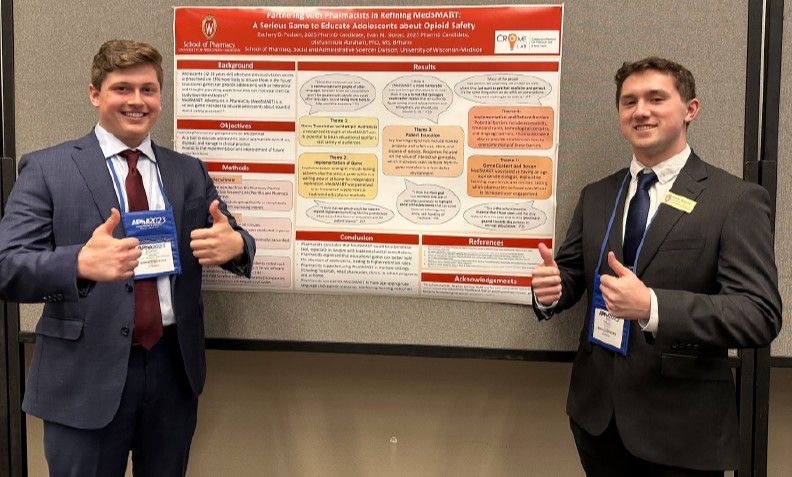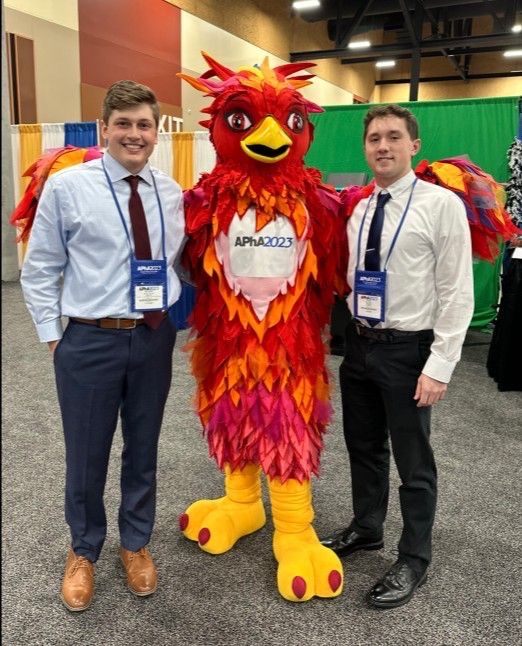 2022 Midwest Social and Administrative Pharmacy Conference
PhD Student Jenny Li presents "Examining perspectives of parent-adolescent dyads on adolescent e-cigarette use" at the 2022 Midwest Social and Administrative Pharmacy Conference hosted by University of Illinois Chicago.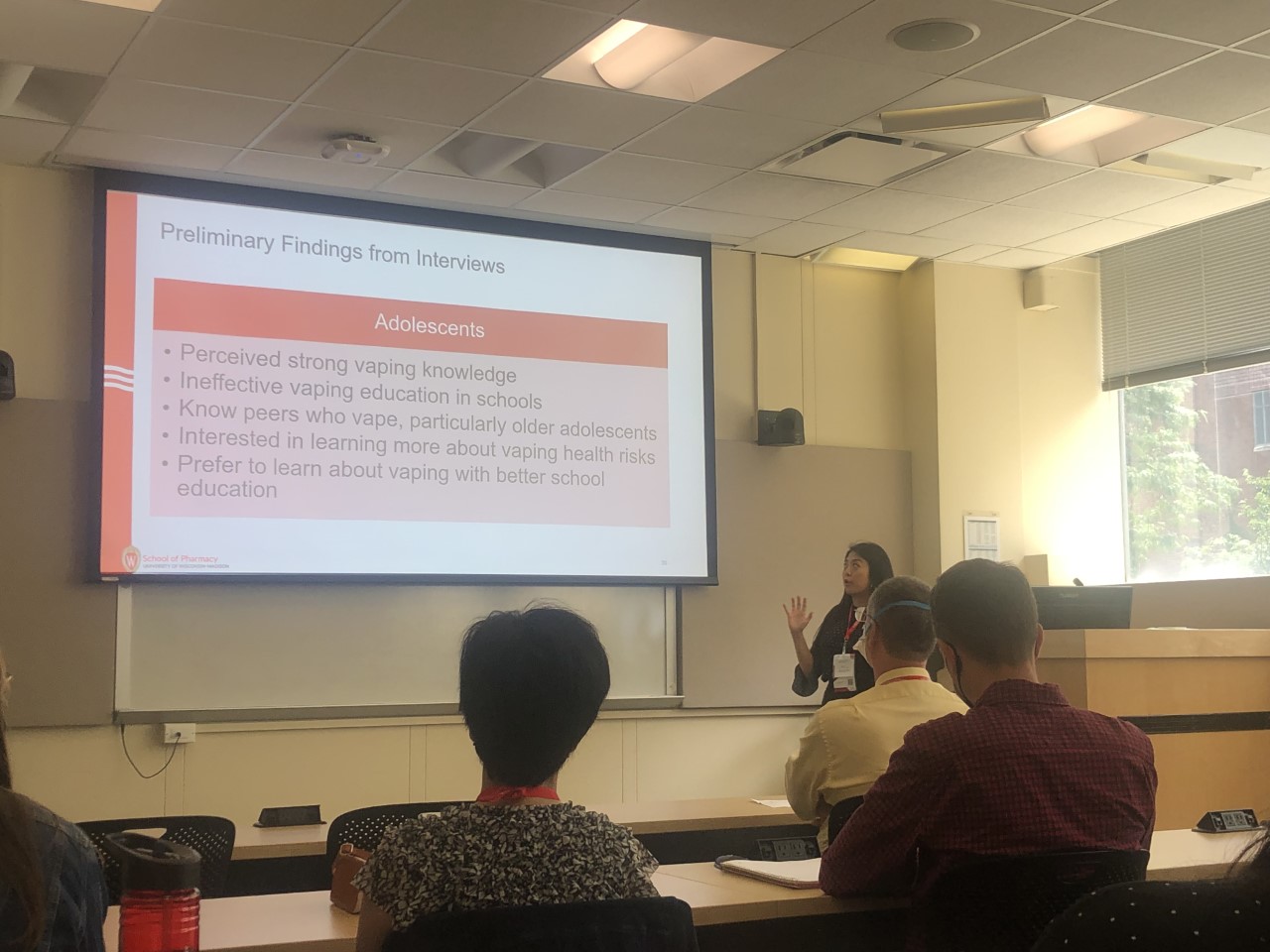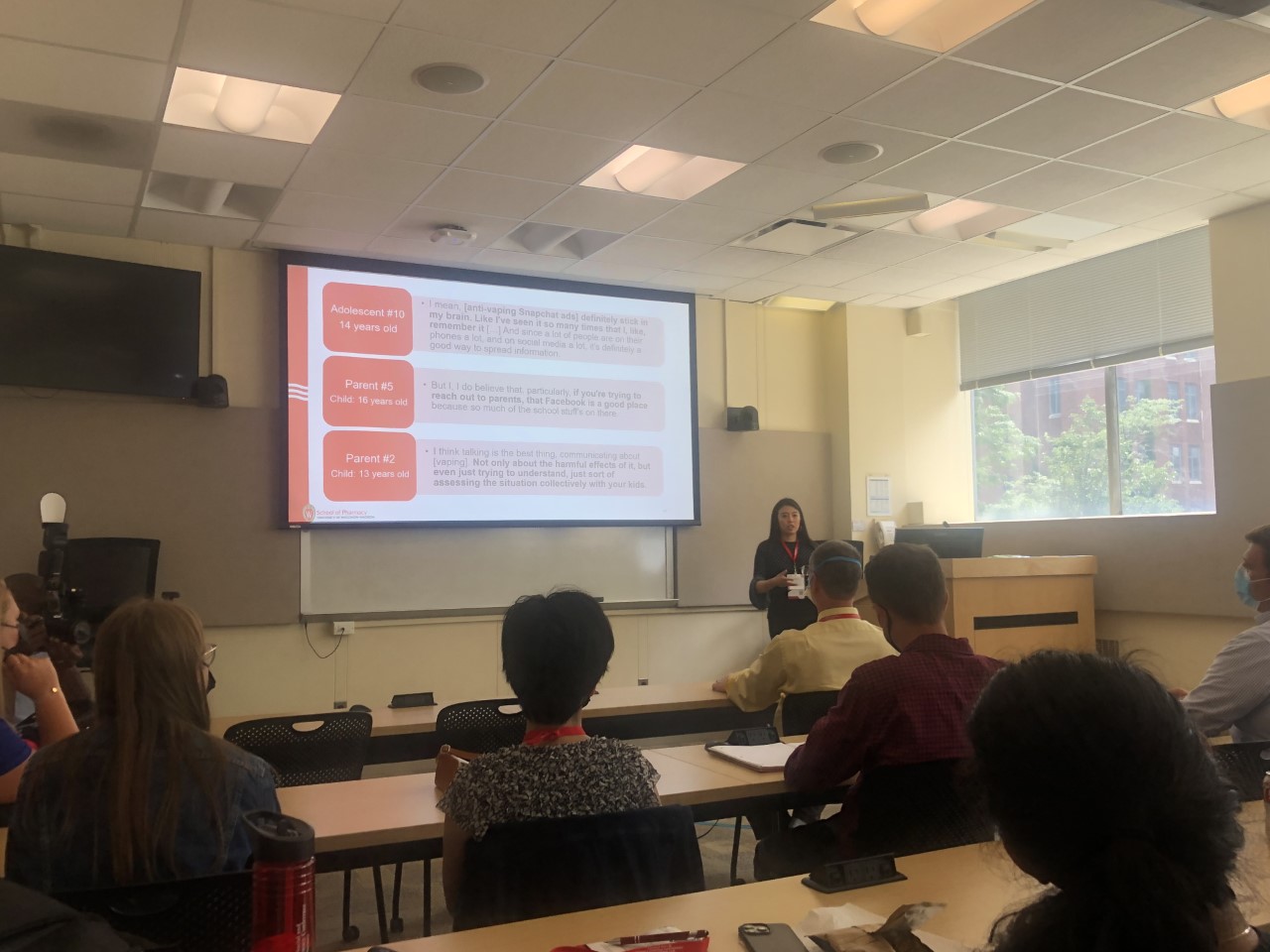 2022 Translational Science Meeting
Dr. Abraham presents at Association for Clinical and Translational Science's 2022 Translational Science Meeting on April 20-22, 2022 in Chicago, IL.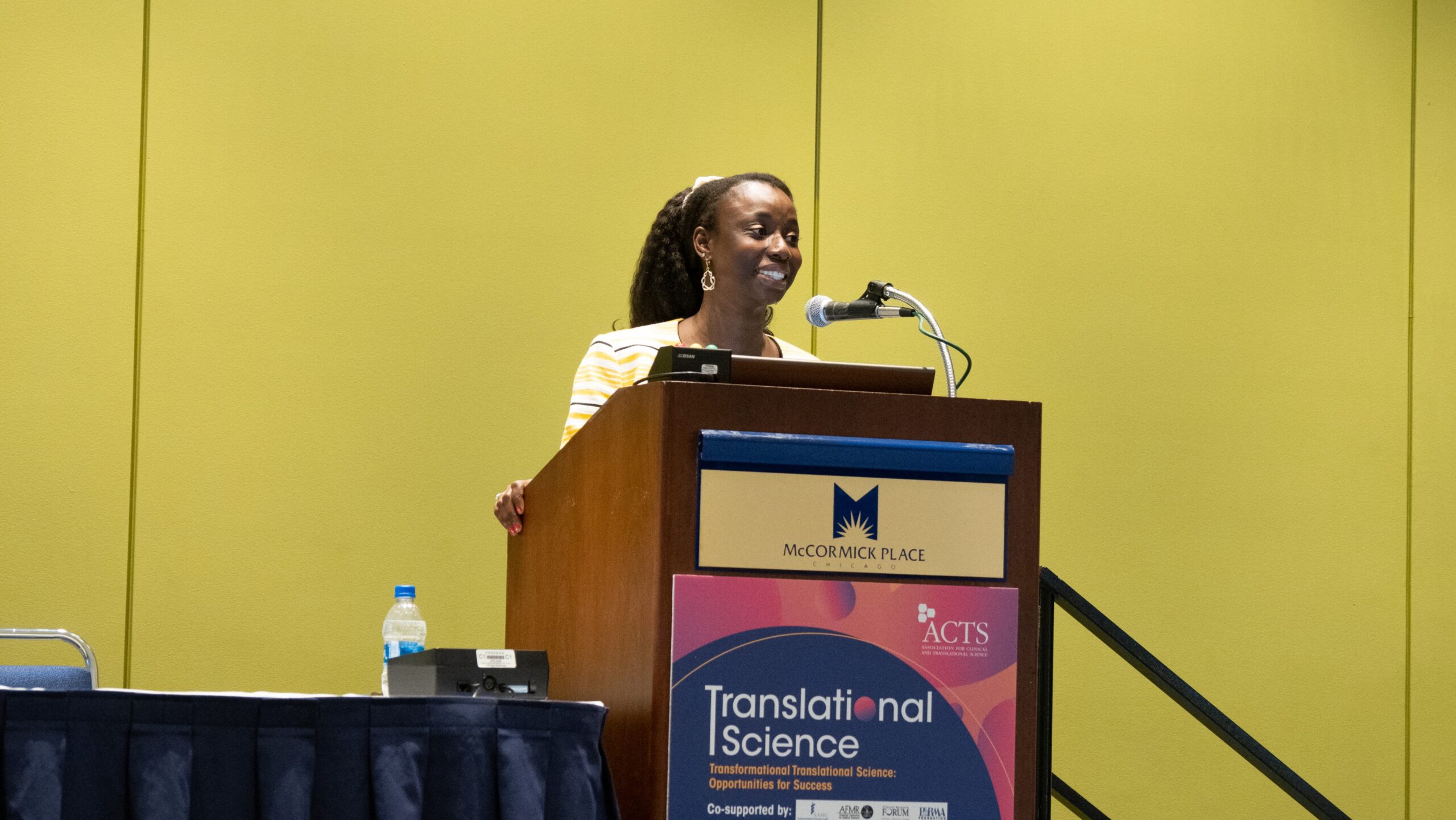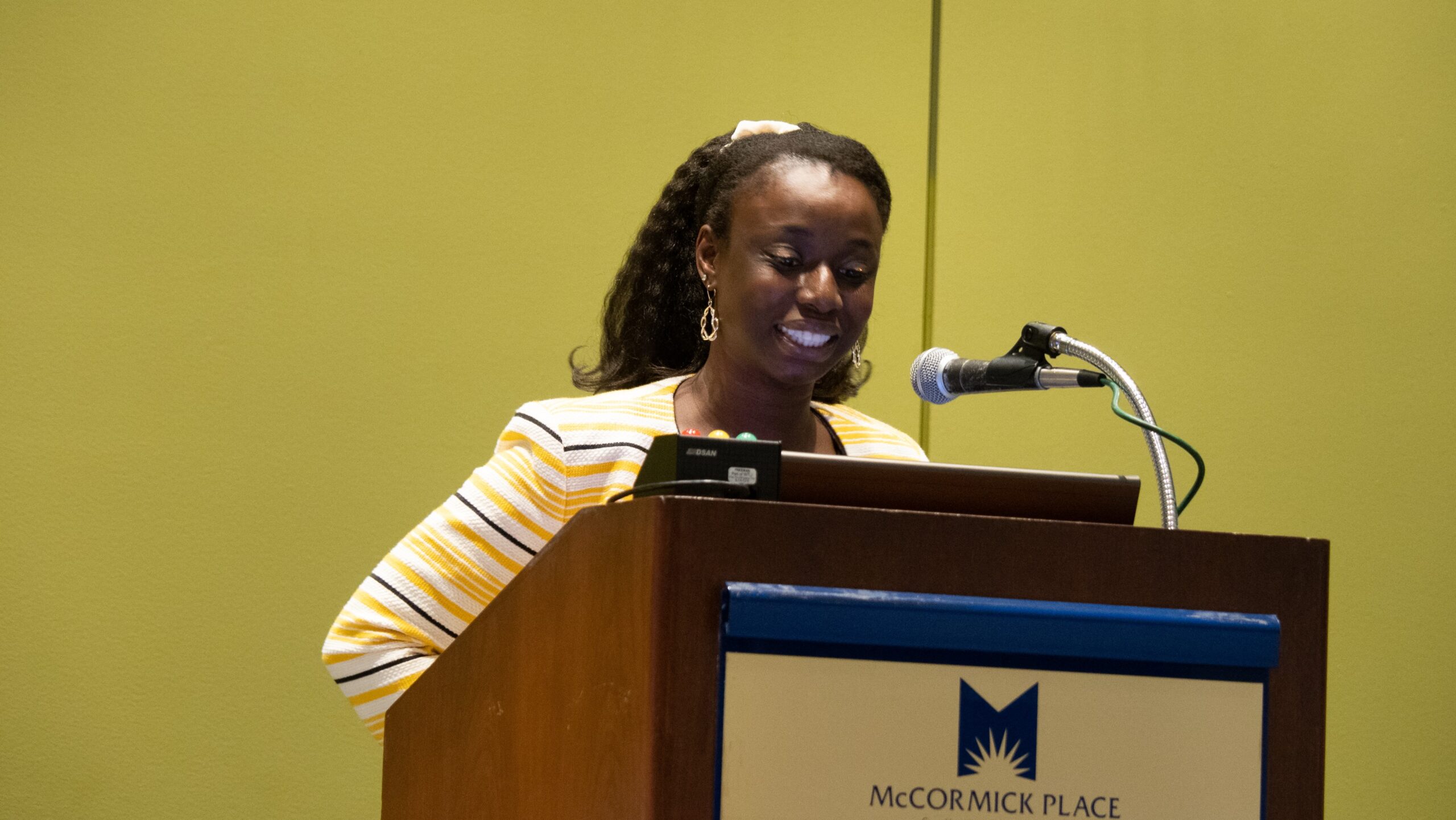 Jenny Li participates in PATCH Symposium
CRoME Team member Jenny Li participates in the PATCH Symposium on April 20, 2021 in Madison, WI. Jenny talked to adolescents at the event about teen vaping and the role of a pharmacist as a resource for education on this topic, all relating to her graduate school research investigating the role of parents and pharmacists in reducing adolescent e-cigarette use. Providers and Teens Communicating for Health (PATCH) is a CRoME Team community collaborator focused on engaging youth and healthcare professionals to improve care provided to adolescent patients.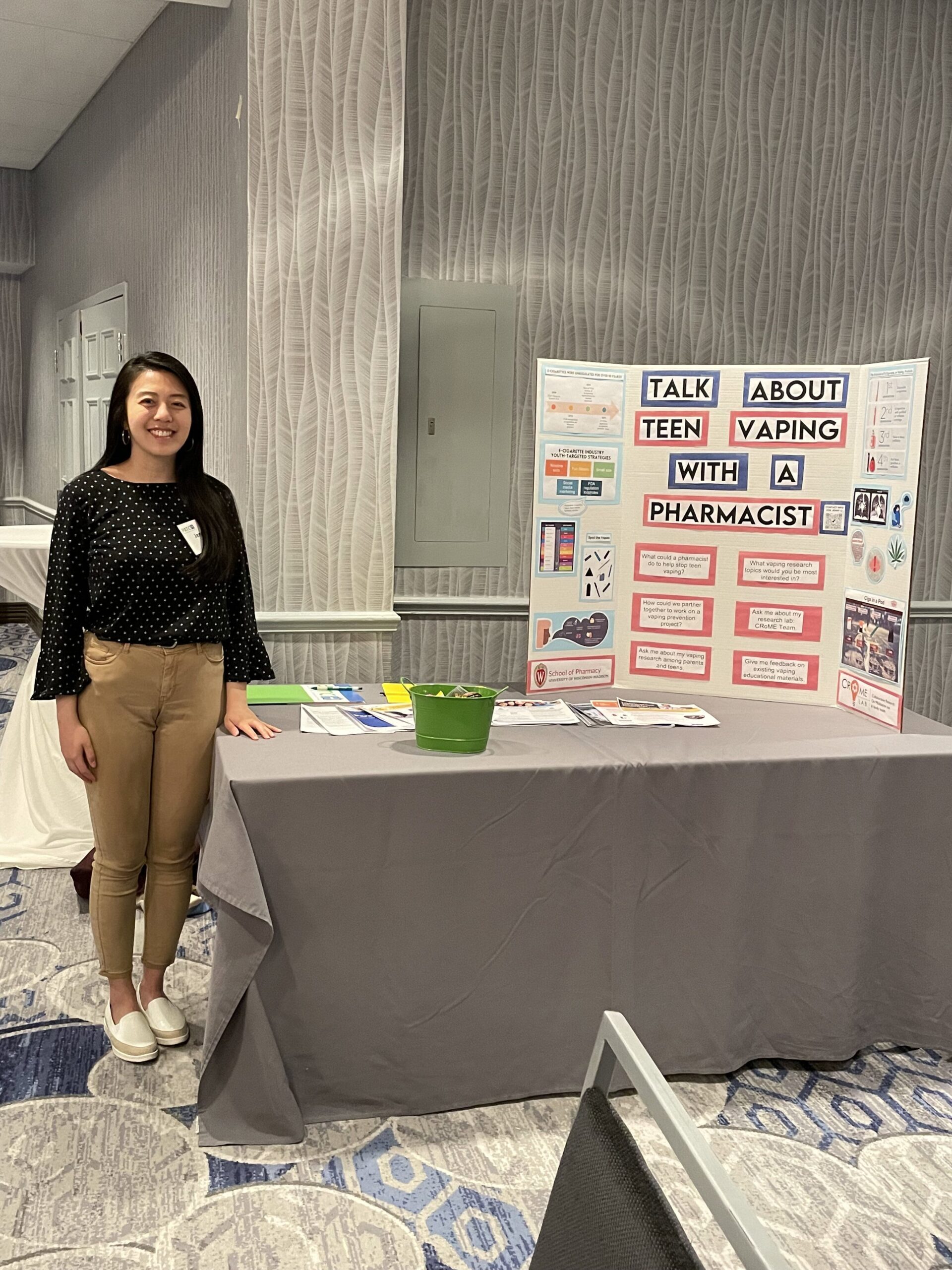 Fall 2021 Welcome Back Lunch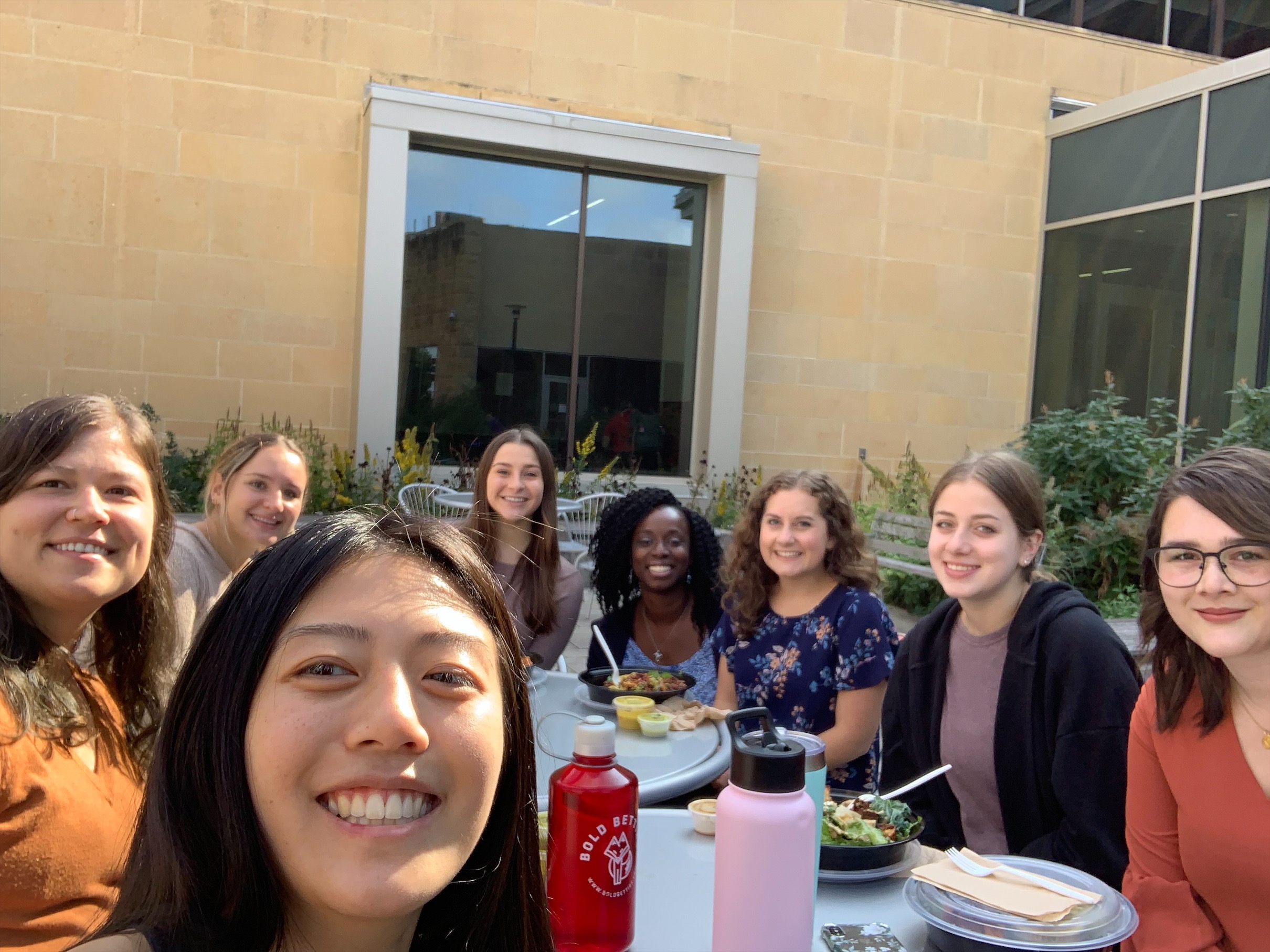 CRoME Team members Sarah LeMay and Grace Nixon present poster on "Characterizing medication management and the role of pharmacists in caring for patients with cystic fibrosis: A work system approach" at the Pharmacy Society of Wisconsin (PSW) 2020 Annual Meeting on August 28. Learn more about PSW.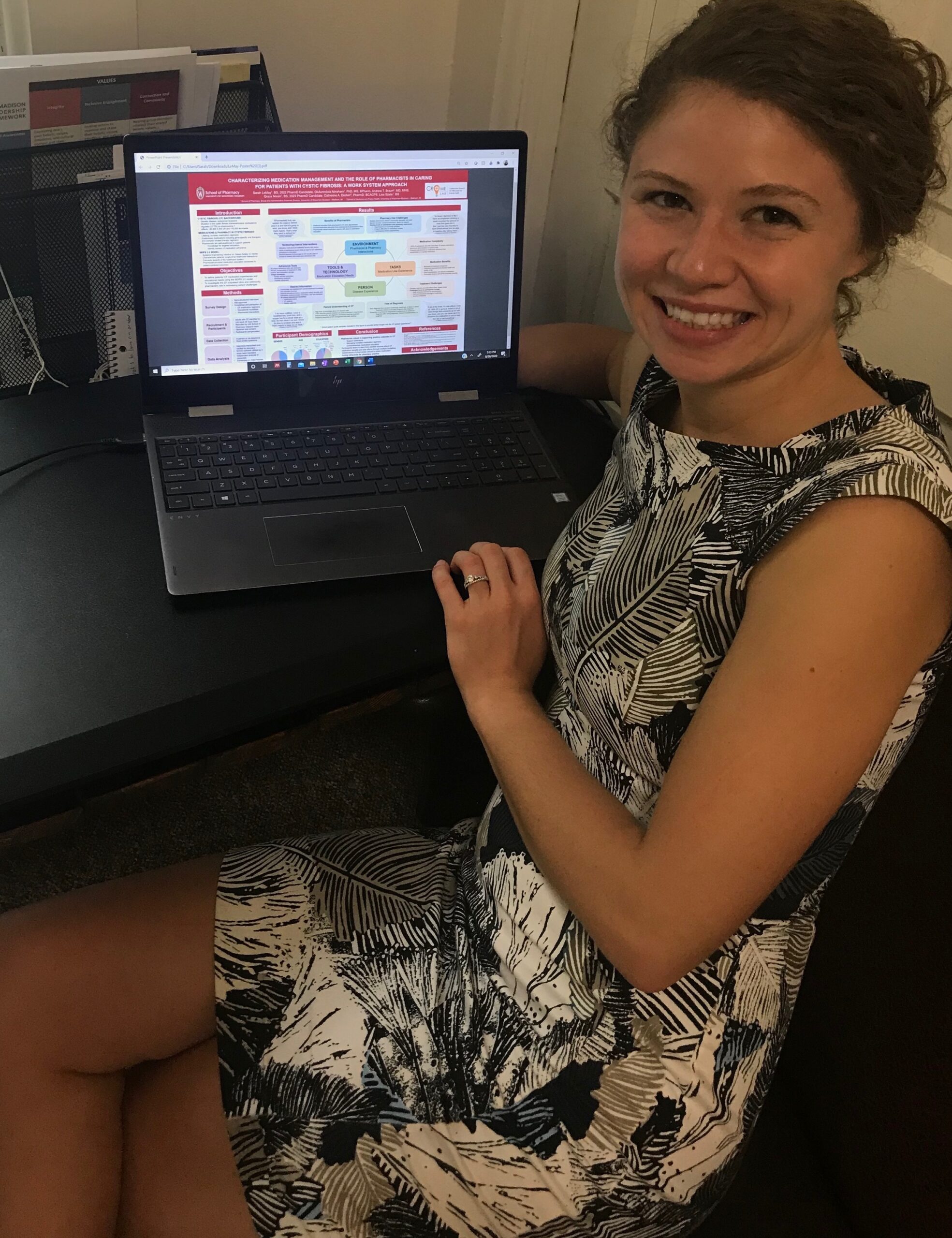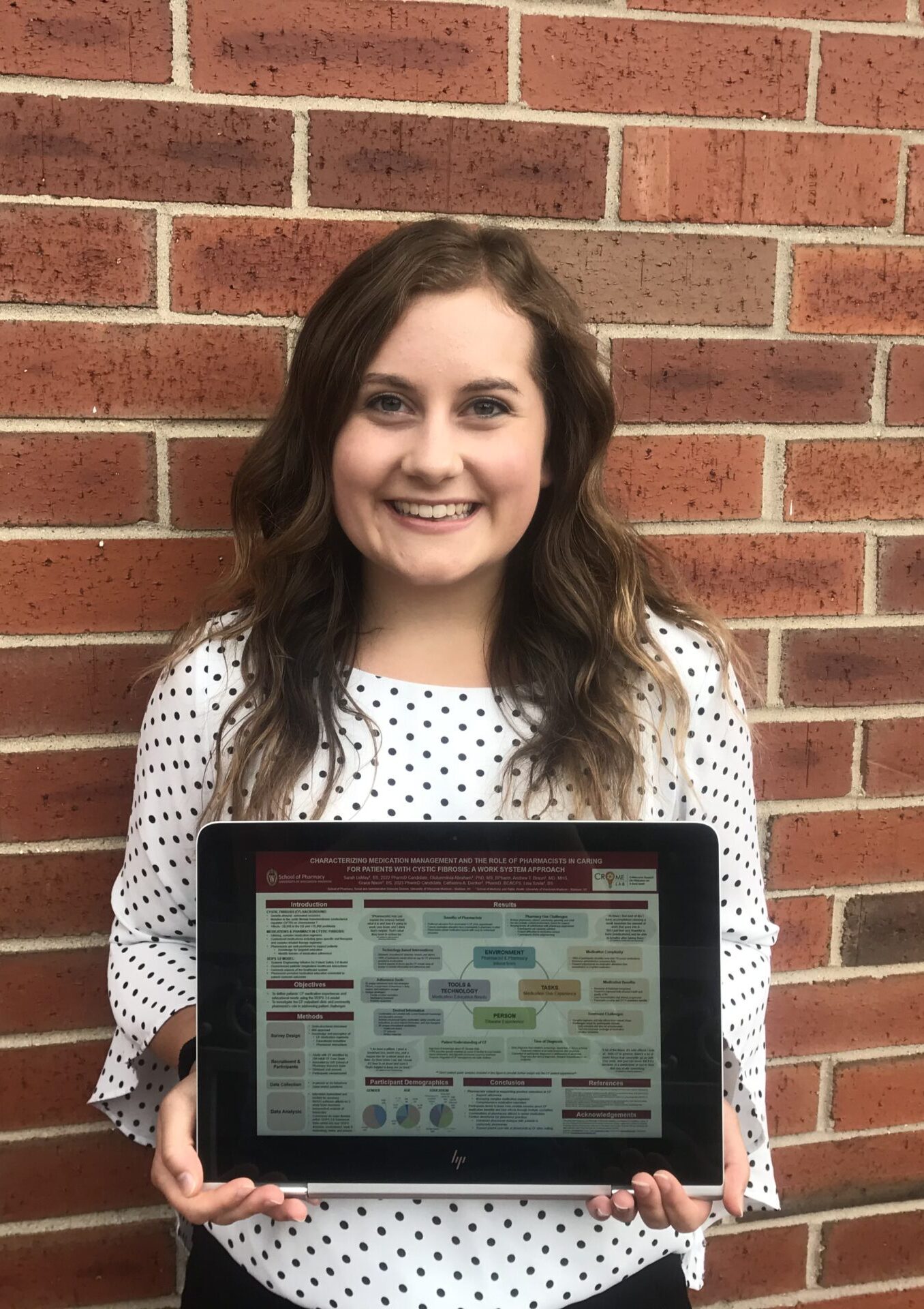 2020 M+DEV, Midwest Game Developers Conference
2019 UW Science Expeditions