Collaborators from UW–Madison and Beyond
Randall Brown, MD
Medication Safety and Game-Based Learning

Dr. Brown's primary interests revolve around the treatment and prevention of substance use disorders and their complications in settings outside of the specialist treatment environment (such as primary care, hospitals, pharmacies, and criminal justice settings). He enjoys patient care, teaching, and conducting research in these areas. He is Board Certified in Family Medicine and in Addiction Medicine.
He serves as a consulting physician in addiction medicine at UW Hospital (where he is the Director of the Center for Addictive Disorders), William S. Middleton Memorial Veterans Hospital, the UWHC HIV/AIDS Clinic, and at Access Community Health Centers. He has been a certified prescriber of buprenorphine as adjunctive treatment for opioid dependence since 2001. Dr. Brown is also the Founding Director of the UW Addiction Medicine Fellowship Program, the Director of the UW SMPH fourth year Clinical Addiction Elective, and the Medical Director of the Overdose Prevention Program of the AIDS Resource Center of Wisconsin.
He is a Director of the American Board of Addiction Medicine and the Addiction Medicine Foundation; and the President of the Addiction Medicine Fellowship Directors' Association.
Irene (Allie) Hurst, MD, MS
Prescription Opioid Safety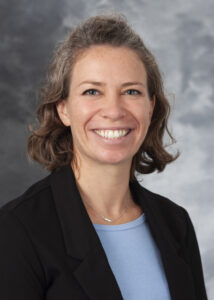 Dr. Hurst's interests outside of work include bicycle racing, cooking, and surfing Lake Michigan.Irene "Allie" Hurst is a Pediatric Emergency Medicine (PEM) physician and flight physician consultant with UW Med Flight. She completed her pediatric residency training at Ann & Robert H. Lurie Children's Hospital of Chicago with Northwestern University, and her pediatric emergency medicine fellowship at Children's Hospital of Colorado through the University of Colorado. She also completed a graduate degree in clinical research at The Dartmouth Institute prior to starting medical school. Her research interests focus on adolescent health, specifically child sex trafficking and substance abuse. She became interested in Med Flight during her PEM fellowship in Colorado and has interests in pediatric critical care retrieval/transport education and operations.
Erica Koepsel
Adolescent Health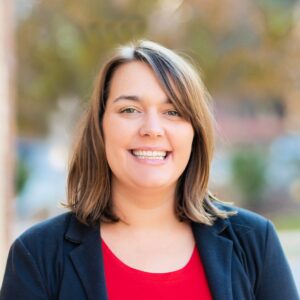 Erica has dedicated her time to improving health education for adolescents and young adults across the mid-west since she was 19. She spent many years as a sexual health educator for diverse groups of adolescents in Topeka, Kansas and Minneapolis, Minnesota. Following graduation from Washburn University she spent one year living in Cambodia working for the Peace Corps. In Cambodia she taught about hygiene and nutrition in the local health center, started a village aerobics class, and lead sexual health education sessions with village health promoters. In 2015, Erica finished her Master of Arts in Gender and Women's Studies from the University of Wisconsin-Madison, where her research focused on holistic, life-long approaches to sexual health education. She also worked in curriculum development with Planned Parenthood of Wisconsin during graduate school and played a vital role in revamping their sexual health curriculum. Erica is passionate about creating a community where people can relate to their sexuality in a positive way, and believes that flourishing sexual health is strongly correlated with overall health. She's been working with PATCH since 2015 and has enjoyed combining health education with advocacy while also working with Teen Educators to promote open and honest communication about tough topics!
Megan Moreno, MD, MSEd, MPH
Adolescent Health and Game-Based Learning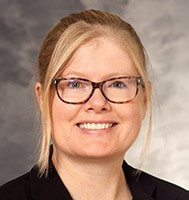 Dr. Megan Moreno, MD, MSEd, MPH is the principal investigator (PI) of the Social Media and Adolescent Health Research Team (SMAHRT). Her research team is within the Department of Pediatrics at the University of Wisconsin-Madison. Dr. Moreno is the Academic Division Chief of General Pediatrics and Adolescent Medicine Division, and Vice Chair of Digital Health in the Department of Pediatrics. She is a Professor of Pediatrics and Adjunct Professor of Educational Psychology at the University of Wisconsin-Madison.
Dr. Moreno received her MD degree from George Washington University School of Medicine. She completed a residency in Pediatrics at the University of Wisconsin-Madison, during that time she also completed a Master's Degree in Education. She completed a fellowship in Adolescent Medicine at the University of Washington, during that time she also completed a Master's Degree in Public Health.
Motolani Ogunsanya, PhD
Health Economics & Outcomes in Underserved Groups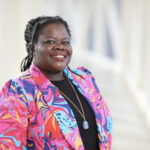 Dr. Ogunsanya's research focuses on health economics and outcomes research using mixed methodologies. Her research interests primarily involve understanding health behaviors among underserved, minority groups and the use of patient-reported outcomes to capture disease burden in patients with rare diseases, cancer, and other disease conditions. Additional research interests include examining QoL through theoretical frameworks and large-scale retrospective database analyses.
Adeola Agoke, PhD
African Cultural Studies & Applied Linguistics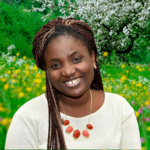 Adeola Agoke holds a PhD in African Cultural Studies with a specialization in sociocultural and applied linguistics. Her book manuscript tentatively entitled "Learners Linguistic Creativity: Implications for Language Learning and Pedagogical Practices" draws on ethnographic fieldwork and data analysis, to examine the processes by which language learners engage their multilingual repertoire for interactional practice in- and out-of-classroom settings. Focusing on Yoruba language learners, her research draws theoretical insights from critical applied linguistics and critical discourse analysis to challenge the convention that demarcates language use in formal domains from language use in "the wild," an older model that constructs language use in specific environments as ethnolinguistic boundedness. She argues that learners' linguistic creativity constitutes important linguistic resources for developing the standard dialect and effective pedagogical practices within the classroom environment.
With an interest to bring research into African Language Programing, Dr. Agoke currently curates learning resources in African languages to enhance contextualized experience of language learning. Also, as former Fulbright scholar, she is very interested in language internationalization, global citizenship and decolonization of teaching curriculum to enhance multi-representation of voice, bodies, and in fact experiences of African language learners in and outside of classroom settings. Her ongoing research on classroom social dynamics and instructed SLA foregrounds this perspective.
Kazeem Kẹ́hìndé Sanuth, PhD, MA
Second Language Acquisition & Socio-cultural Linguistics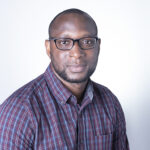 Kazeem Kẹ́hìndé Sanuth holds a Ph.D. in Second Language Acquisition (SLA) with a combined minor in the pedagogy of Less Commonly Taught Languages from the University of Wisconsin-Madison. He also has an M.A. in African Languages and Literature from the same university. His research explores the social, cultural, and linguistic implications of language study abroad in a multilingual West African setting.
Dr. Sanuth has been involved in language education and internationalization as a classroom instructor, a coordinator, and an administrator of language education programs. Before transitioning to NALRC, he served as the International Education Outreach Administrator with the Hamilton Lugar School of Global and International Studies (HLS), Indiana University-Bloomington.
Kazeem's mission is to further raise the profile of the NALRC, to enhance supports for scholarship and practice in the field of African language pedagogy, and to broaden access to the center's resources.
Abimbola Fapohunda, PhD
Epidemiology of Cancer in African Americans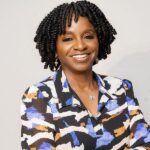 My research, teaching and consulting work is focused on health inequities affecting African Americans in the U.S., Africans in the Diaspora, and on the continent. My training and education, community engagement, and work experience influence my teaching and research interests. I have worked on two multidisciplinary collaborative studies that address the historical and contemporary struggles of Black and Brown communities in Pittsburgh (The Black Women, Femmes and Individuals Health Projects and the Pittsburgh Transformations Project: Race, Migration, Education, and Healthcare).
In my international health research work, I collaborated with two organizations: Gift of Living Donation (GOLD), United Kingdom, focusing on living organ donation among Blacks and Lakeshore Cancer Center (LCC), Nigeria, focusing on cancer care. My work with LCC included developing an e-learning training program on cancer awareness, diagnosis, and treatment for Nigerian healthcare practitioners.
Steven Albert, PhD, MA, MS
Community Health and Aging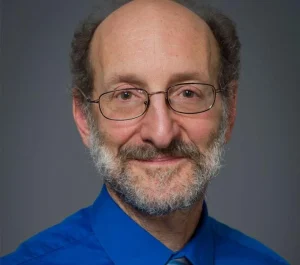 Dr. Steven Albert is a Professor at the University of Pittsburgh in the Department of Behavioral and Community Health Sciences. He is the Philip B. Hallen Endowed Chair in Community Health and Social Justice and Editor-in-Chief for Innovation in Aging. Dr. Steven Albert's research centers on the assessment of health outcomes in aging and chronic disease, including physical and cognitive function, health service use, and clinical decision making. Current efforts include modeling the dynamics of health behavior change across the lifespan and prevention of violence.
Megan Piper, PhD
Clinical Psychology of Addiction & Treatment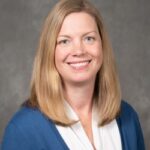 Megan Piper, PhD, is a Professor in the University of Wisconsin Department of Medicine and is one of three UW-CTRI Directors of Research.
Piper is the chair of the NIH's Interventions to Prevent and Treat Addictions Study Section. She's a former President of the Society for Research on Nicotine and Tobacco. In 2022, she was named a fellow of the Society for Research on Nicotine and Tobacco. In 2019, she was the recipient of the UW Faculty Excellence in Research Award. In 2014, Piper received the Russell-Jarvik Young Investigator Award for her contributions to the field from the Society for Research on Nicotine and Tobacco. She is a co-author of more than 130 papers.
Dr. Piper's research focuses on understanding and treating tobacco dependence among people who smoke and people who use e-cigarettes, with an additional focus on addressing issues of smoking-related health inequity based on race, gender, and mental illness.
Amy Trentham-Dietz, PhD
Cancer Epidemiology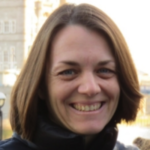 As a cancer epidemiologist, Dr. Trentham-Dietz's research is focused on breast cancer prevention, early detection and outcomes. She employs novel and traditional epidemiologic approaches in her studies complemented by methods deriving from health services research and simulation modeling. She has approached breast cancer prevention and detection by focusing on 1) modifiable lifestyle factors including obesity, physical activity, and environmental factors to better understand breast cancer etiology and reveal avenues for prevention; 2) ductal carcinoma in situ (DCIS) of the breast which, often detected through mammography, is a non-obligate precursor for invasive breast cancer; and 3) simulation modeling of breast cancer to examine risk-based approaches to screening to maximize benefits of screening programs while reducing harms.
Michelle Chui, PharmD, PhD
Pharmacist & Implementation Scientist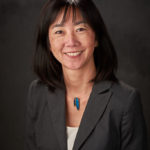 Dr. Michelle Chui is the Division Chair and Professor in the Social and Administrative Sciences Division in the UW-Madison School of Pharmacy. Dr. Chui received her BA in Biological Sciences, her PharmD from Creighton University in Omaha, NE, and her MS and PhD in Pharmacy Administration from Purdue University in West Lafayette, IN. For her MS degree, she conducted an empirical evaluation of the benefits and burden that clinical decision support systems (i.e., computer-generated drug utilization review alerts) contributed to community pharmacy practice. Her focus of study for her PhD degree was patient adherence, quality of life, and outcomes research. Dr. Chui practiced pharmacy in community settings during her graduate studies. Before joining the University of Wisconsin School of Pharmacy faculty in 2008, Dr. Chui was on the faculty at Midwestern University College of Pharmacy – Glendale in Arizona. Dr. Chui currently teaches courses in Safety and Quality in the Medication Use System and Pharmacy in the Health Care System.
Thomas Piasecki, PhD, MS
Addiction Psychologist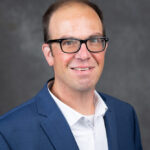 Dr. Piasecki is a faculty member in the Division of General Internal Medicine within the Department of Medicine and conducts research at the UW Center for Tobacco Research and Intervention. He is also a member of the UW Carbone Cancer Center.
Dr. Piasecki is a Fellow of the American Psychological Association and the Association for Psychological Science and a member of the Society for Research on Nicotine and Tobacco, the Research Society on Alcoholism and the Behavior Genetics Association. He is associate editor of Alcoholism: Clinical and Experimental Research and serves on the editorial boards of Psychology of Addictive Behaviors and Journal of Psychopathology and Clinical Science.
Brian Williams, MD
Addiction Medicine Physician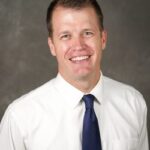 Dr. Brian Williams is a clinical assistant professor and hospitalist at UW, trained in both internal medicine and pediatrics. He works half-time as a pediatric hospitalist at UW Health, 30-percent time as an internal medicine hospitalist at UW Health, and 20-percent time as a researcher at UW-CTRI.
He enjoys helping inpatients of all ages at their times of need, but he also has a passion for prevention. Thus, a few years ago, he went to a conference sponsored by the American Academy of Pediatrics (AAP) focused on tobacco use.
Ozioma Okonkwo, PhD
Cognitive Psychologist & Alzheimer's Researcher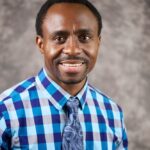 Dr. Ozioma Okonkwo is a faculty member in the Division of Geriatrics and Gerontology within the Department of Medicine. He is a neuropsychologist and executive committee member at the Wisconsin Alzheimer's Disease Research Center and the Wisconsin Registry for Alzheimer's Prevention.
Dr. Okonkwo is a faculty trainer on three graduate programs at the UW School of Medicine and Public Health. He also serves on two National Institutes of Health study sections; on committees at the National Academy of Neuropsychology, the American Psychological Association Division 40 and the Preclinical Alzheimer's Disease Consortium; on the Board of Governors of the International Neuropsychological Society; and on the editorial board of the journals Brain Plasticityand Journal of Alzheimer's Disease. He has received an Early Career Award from the National Academy of Neuropsychology and an Early Career Impact Award from the Federation of Associations in Behavioral and Brain Sciences.
Joe Strong, PhD
Health Disparities Scientist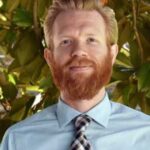 Education
BS, The University of Central Florida, 2012
MSSW, The University of Tennessee, Knoxville, 2014
PhD, The University of Tennessee, Knoxville, 2021
Research Interests
Joseph Strong's primary area of interest relates to the care of older adults, particularly those with neurodegenerative diseases and dementias.
Ronald Gangnon, PhD
Biostatistician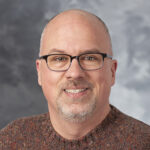 Ronald Gangnon is Professor of Biostatistics with a joint appointment in the Department of Population Health Sciences and the Department of Biostatistics & Medical Informatics. He also has an affiliate appointment in the Department of Statistics. Dr. Gangnon earned his BA degree in Mathematics and Economics at the University of Minnesota-Duluth (1992) and his MS (Statistics, 1994) and PhD (Statistics with emphasis in Biostatistics, 1998) from the University of Wisconsin-Madison. Dr. Gangnon's research interests are in the development and application of statistical methods in clinical and epidemiologic research. Areas of methodologic interest include spatial epidemiology, with emphasis on detection and modeling of spatial and spatio-temporal clusters, syndromic surveillance, age-period-cohort modeling, multi-state models and ranking. Dr. Gangnon serves as Director of the Biostatistics Core for the Childhood Origins of ASThma (COAST) project, a prospective birth cohort study of early childhood risk factors for the development of asthma and allergy. Dr. Gangnon also serves as senior statistician for the Beaver Dam Eye Study and the Wisconsin Epidemiologic Study of Diabetic Retinopathy. Dr. Gangnon maintains active collaborative research programs in asthma and allergy, dysphagia, breast cancer, colorectal cancer, geriatrics, environmental epidemiology and osteoporosis.
Kelechi Ibe-Lamberts, PhD
Community Health Scientist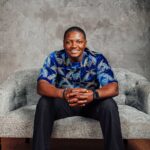 Kelechi Ibe-Lamberts, is a clinical associate professor of community health sciences at the UIC School of Public Health. He teaches and researches health behaviors, health disparities and health outcomes among culturally diverse populations. His research work specifically involves matters related to refugee/immigrant health and the development of transnational ties among Black immigrants. He identifies as a 1.5 generation Transnational Nigerian American. Born in Lagos, Nigeria, he immigrated to the United States at the age of 8, where he grew up in Chicago, Illinois. He received his undergraduate and doctorate degrees in community health from the University of Illinois at Urbana-Champaign. He continued his postdoctoral training at the University of Florida until 2018. Additionally, he serves as the Chair for the APHA Caucus on Refugee and Immigrant Health and also hosts a podcast titled "My Black is Transnational". A husband and father of three, he is also a very passionate Chicago sports fan.