Collaborators from UW–Madison and Beyond
Randall Brown, MD
Medication Safety and Game-Based Learning

Dr. Brown's primary interests revolve around the treatment and prevention of substance use disorders and their complications in settings outside of the specialist treatment environment (such as primary care, hospitals, pharmacies, and criminal justice settings). He enjoys patient care, teaching, and conducting research in these areas. He is Board Certified in Family Medicine and in Addiction Medicine.
He serves as a consulting physician in addiction medicine at UW Hospital (where he is the Director of the Center for Addictive Disorders), William S. Middleton Memorial Veterans Hospital, the UWHC HIV/AIDS Clinic, and at Access Community Health Centers. He has been a certified prescriber of buprenorphine as adjunctive treatment for opioid dependence since 2001. Dr. Brown is also the Founding Director of the UW Addiction Medicine Fellowship Program, the Director of the UW SMPH fourth year Clinical Addiction Elective, and the Medical Director of the Overdose Prevention Program of the AIDS Resource Center of Wisconsin.
He is a Director of the American Board of Addiction Medicine and the Addiction Medicine Foundation; and the President of the Addiction Medicine Fellowship Directors' Association.
Irene (Allie) Hurst, MD, MS
Prescription Opioid Safety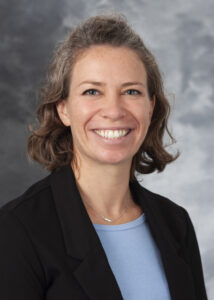 Dr. Hurst's interests outside of work include bicycle racing, cooking, and surfing Lake Michigan.Irene "Allie" Hurst is a Pediatric Emergency Medicine (PEM) physician and flight physician consultant with UW Med Flight. She completed her pediatric residency training at Ann & Robert H. Lurie Children's Hospital of Chicago with Northwestern University, and her pediatric emergency medicine fellowship at Children's Hospital of Colorado through the University of Colorado. She also completed a graduate degree in clinical research at The Dartmouth Institute prior to starting medical school. Her research interests focus on adolescent health, specifically child sex trafficking and substance abuse. She became interested in Med Flight during her PEM fellowship in Colorado and has interests in pediatric critical care retrieval/transport education and operations.
Erica Koepsel
Adolescent Health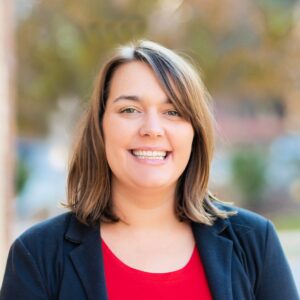 Erica has dedicated her time to improving health education for adolescents and young adults across the mid-west since she was 19. She spent many years as a sexual health educator for diverse groups of adolescents in Topeka, Kansas and Minneapolis, Minnesota. Following graduation from Washburn University she spent one year living in Cambodia working for the Peace Corps. In Cambodia she taught about hygiene and nutrition in the local health center, started a village aerobics class, and lead sexual health education sessions with village health promoters. In 2015, Erica finished her Master of Arts in Gender and Women's Studies from the University of Wisconsin-Madison, where her research focused on holistic, life-long approaches to sexual health education. She also worked in curriculum development with Planned Parenthood of Wisconsin during graduate school and played a vital role in revamping their sexual health curriculum. Erica is passionate about creating a community where people can relate to their sexuality in a positive way, and believes that flourishing sexual health is strongly correlated with overall health. She's been working with PATCH since 2015 and has enjoyed combining health education with advocacy while also working with Teen Educators to promote open and honest communication about tough topics!
Megan Moreno, MD, MSEd, MPH
Adolescent Health and Game-Based Learning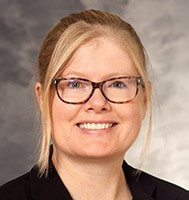 Dr. Megan Moreno, MD, MSEd, MPH is the principal investigator (PI) of the Social Media and Adolescent Health Research Team (SMAHRT). Her research team is within the Department of Pediatrics at the University of Wisconsin-Madison. Dr. Moreno is the Academic Division Chief of General Pediatrics and Adolescent Medicine Division, and Vice Chair of Digital Health in the Department of Pediatrics. She is a Professor of Pediatrics and Adjunct Professor of Educational Psychology at the University of Wisconsin-Madison.
Dr. Moreno received her MD degree from George Washington University School of Medicine. She completed a residency in Pediatrics at the University of Wisconsin-Madison, during that time she also completed a Master's Degree in Education. She completed a fellowship in Adolescent Medicine at the University of Washington, during that time she also completed a Master's Degree in Public Health.
Eric Robinson
Game-Based Learning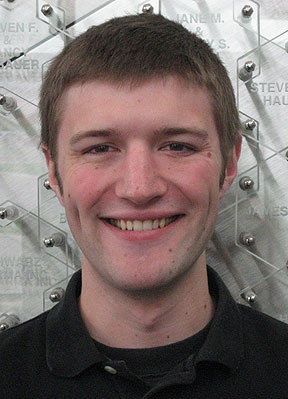 Eric is an Information Processing Consultant in the University of Wisconsin-Madison (UW) School of Pharmacy. He received his BS degree in Computer Science from UW in 2007. His expertise include web development, computer hardware/software, printer, and AV support.