Research Project Manager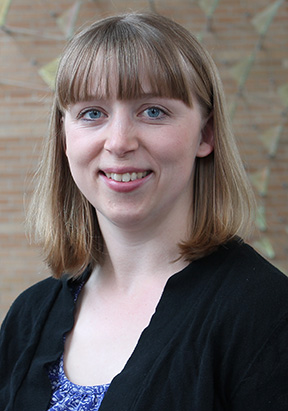 Jamie Stone, MS
Jamie's research focuses on applying human factors approaches and utilizing a systems perspective to better understand community pharmacy. Jamie's goal is to help design work systems that support the needs of pharmacy staff so that they can provide safe and high quality care to their patients. Working at a community pharmacy during high school and completing her B.S. in Psychology and Masters and Industrial and Systems Engineering has given her a unique perspective by which to study this work system.
Email: jamie.stone@wisc.edu
---
Scientist 
M. Gilson, MS, MSSW, PhD, is a Health Policy Research Scientist for the Sonderegger Research Center, a program of the School of Pharmacy at the University of Wisconsin.  He obtained his PhD in social welfare from the University of Wisconsin in Madison, where he had a dual concentration in social policy and in child maltreatment, with emphases on prevention, theory, and survey research.
Email: aaron.gilson@wisc.edu
---
Research Data Manager
Anthony Schiefelbein
Anthony has been a Research Data Manager since 2009. He has worked on numerous studies for the University of Wisconsin. His expertise involves database software, managing data for integrity, and data extraction. He has also been involved with many study designs and implementations from a data collection and management perspective. He has a working knowledge of statistical packages (SPSS and SAS) as well as a thorough knowledge of databases (e.g., SQL and ORACLE) and data entry tools, such as EpiData.
Email: arschiefelbe@wisc.edu
---
Graduate Students
Ashley Morris
Ashley is a graduate student in the Social and Administrative Sciences Division of the UW-Madison School of Pharmacy. She is currently working on her Master's Thesis.
Ashley earned a Bachelor of Science–Engineering (Industrial Engineering) from the University of Iowa in 2018.
Email: amorris4@wisc.edu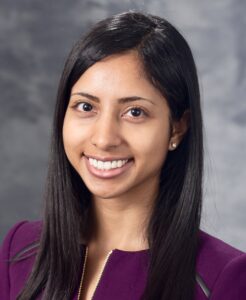 Apoorva Reddy, MS
Apoorva is a graduate student and former TL1 trainee in the Health Services Research in Pharmacy program at the UW-Madison School of Pharmacy.
Apoorva earned a BS degree in Neuroscience and minor in Spanish Studies from the University of Minnesota. She initially conducted  basic research in nutritional neuroscience and clinical research in transplant surgery at the U of M. She also trained volunteers and conducted clinical research for the Minnesota Medical Research Foundation in the Emergency Department of Hennepin County Medical Center, a Level 1 Trauma Center. She  utilized her Spanish fluency to identify the developmental health concerns of the Hispanic population in Carver County, MN. Apoorva's long-term goal is to use patient-centered research to improve health outcomes. She recently completed her Master's Thesis, which describes factors in OTC selection so they may be targeted through intervention to improve older adult medication safety.
Master's Project: The Behavioral Economics of Self-Medication: Protection Motivation Survey Design and Factor Analysis
TL1 Award by UW Institute for Clinical and Translational Research
Email: areddy7@wisc.edu
Taylor is a graduate student in the Social and Administrative Sciences Division at the University of Wisconsin-Madison. She earned her Doctorate of Pharmacy from the University of Pittsburgh in 2017 with a concentration in Community Leadership and Innovation in Practice.
Taylor's research focuses on describing occupational fatigue in pharmacists—a characteristic of excessive workload that interferes with a worker's ability to perform at his/her normal capacity. Her interests include finding novel ways to measure fatigue and assessing the impact of fatigue on pharmacist well-being, organizational outcomes, and patient safety. In addition to academic and research roles, Taylor also works part time at several independent community pharmacies. You can read more about her partnership with the Wisconsin Pharmacy Quality Collaborative here.
Taylor's goal is to enact change through storytelling—working, researching, talking to individuals in the community, and continuously asking questions—developing ways for health care practitioners to work at the top of their licenses and for patients to be the best and healthiest versions of themselves in all aspects of life, not just with their medicines.
Master's Project: Developing an Occupational Fatigue Survey for Pharmacists
Email: twatterson@wisc.edu
Shweta is currently a PhD student in the Social and Administrative Sciences Division at the University of Wisconsin-Madison School of Pharmacy. For the summer term of 2018, she worked as a research assistant in the SAMS lab at UW-Madison, processing and managing data for a study concentrating on prevention of OTC misuse in older adults to improve safety.
Shweta earned her MS in Pharmaceutical Sciences from Creighton University, Omaha in 2018 with an emphasis in Social and Administrative Pharmacy. Her MS thesis focused on the impact of healthcare-related technology (E-Rx and ADCs) on errors along the medication use process using Donabedian's conceptual framework. Shweta earned her pharmacist license upon completion of her B. Pharm from Mumbai, India in 2016.
Shweta's pharmaceutical background and interest in patient-centered care fosters her goal to advance medication use safety and improve health outcomes through her research.
Email: srshah6@wisc.edu
---
Alumni
Corey Lester, PhD, PharmD
Corey Lester is a Research Assistant Professor at the Institute for Healthcare Policy and Innovation at the University of Michigan.  Corey earned his PhD in the Social and Administrative Sciences Division at the UW-Madison School of Pharmacy in 2017. He earned his Doctor of Pharmacy degree from the University of Rhode Island in 2012 and completed a PGY-1 Community Practice Residency at Virginia Commonwealth University.
Corey's current research focuses on the process of efficiently acquiring useful information from medication error reports to community pharmacies. His goal is to make community pharmacies safer by disseminating pharmacy-specific results. Tailoring the findings and quality improvement strategies will provide the pharmacy staff with relevant, actionable feedback.
Corey's goal is to advance medication safety and quality through systems-based research. This approach involves looking at the interactions between an individual and their environment, which improves our understanding of the impact on pharmacist work and patient outcomes.
Dissertation: An Assessment of the Medication Error Process in Community Pharmacies, 2017
Master's Project: Examining the Role of an Automatic Prescription Refill Program on Medication Adherence and Medicare Star Rating Metrics, 2015
Email: lesterca@med.umich.edu

Olufunmilola Abraham, B. Pharm, MS, PhD
Olufunmilola Abraham is an Assistant Professor in the Social and Administrative Sciences Division of the School of Pharmacy at the University of Wisconsin-Madison. Dr. Abraham received her BPharm Degree from the University of Lagos, Nigeria and practiced as a hospital and community pharmacist in Nigeria. She received her MS and PhD in Social and Administrative Pharmacy from the University of Wisconsin-Madison (UW). She also received a PhD minor in Industrial and Systems Engineering from UW, focused on human factors and ergonomics and a graduate certification in patient safety. Dr. Abraham is currently directing and collaborating on a variety of studies focused on using game-based interventions to improve medication use and health education for adolescents and young adults. Her other interests include examining pharmacists' role in medication use, community-based participatory research, and stakeholder engagement.
Dr. Abraham teaches the Social and Behavioral Aspects of Pharmacy Practice (S&A PHM 414): The goals of this course are to introduce students to psychosocial and behavioral aspects of pharmacy practice and patient care, including (1) the pharmacist's role in patient care and public health; (2) patient perspectives and factors related to health and medication use; (3) patient-pharmacist interaction and communication and (4) principles of personnel management in pharmacy practice.
Dissertation: "Examining Causes, Consequences, and Interventions to Address E-Prescribing Errors in Community Pharmacies"

Award by the Community Pharmacy Foundation, 2012

Master's Thesis: "Impact of E-prescribing on Patient Safety and Pharmacy Workflow in Community Pharmacies"

Award by the Community Pharmacy Foundation, 2010
Email: olufunmilola.abraham@wisc.edu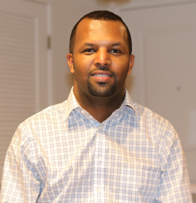 Ephrem Abebe, B. Pharm, MS, PhD
Ephrem Abebe is an Assistant Professor at in the Department of Pharmacy Practice to Purdue University. Ephrem received both his MS and PhD in Social and Administrative Pharmacy from the University of Wisconsin-Madison, School of Pharmacy. Through application of systems/human factors engineering theories and principles, Ephrem's research interest lies in understanding healthcare system factors that impact the safety and quality of care provided to patients in a range of settings including, the hospital, ambulatory care, and the home. He completed his postdoctoral research fellowship in the Armstrong Institute for Patient Safety and Quality at The Johns Hopkins University-School of Medicine. In this role he was a member of a human factors research group led by Dr. Ayse Gurses within the Armstrong Institute and works on a multi-site, AHRQ-funded R01 grant that aims to develop a patient-centered risk model of medication safety for patients transitioning to their homes after being discharged from a hospital.
Dissertation: "Medication Management Constraints within the Care Coordination of Children with Medical Complexity"

Award by the Gerber Foundation, 2016

Master's Thesis: "Leveraging Evidence Based System-Related Strategies to Improve Medication Safety in Ethiopian Emergency Departments"

Award by the University of Wisconsin Global Health Institute Graduate Student Research, 2013
Victoria Valentine Brouner, PharmD, MS, PhD
Victoria is an assistant professor in the Department of Pharmaceutical and Administrative Sciences, Concordia University Wisconsin.
After obtaining her BS in Pharmacy and PharmD from the University of Wisconsin-Madison, Dr. Victoria Valentine Brouner obtained her MS and PhD in Social and Administrative Pharmacy from the University of Wisconsin-Madison under the direction of Dr. Michelle Chui.
Victoria has had over 30 years of long-care experience either as a nurse or pharmacist. Victoria's work experience has included positions in general staffing, management and academia. Her desire to improve medication management in long-term care led her to graduate school to gain the skills necessary to conduct research and suggest change for improvement. Victoria's primary training was in Human Factors Engineering and Work Systems perspectives. Her graduate research interests included identifying and exploring the contributing factors to sub-optimal medication management in the nursing home setting, specifically, involving medication reconciliation when individuals are transferred from a hospital to a nursing home. One of Victoria's goals is to utilize her graduate training to design and implement safe medication protocols in the long-term care industry to improve medication reconciliation processes. She is is currently the Principle Investigator for the Tech-Check-Tech (TCT) Pilot Program in Wisconsin. The TCT Pilot Program is a state wide research initiative to explore whether qualified technicians in community pharmacies can safely provide the final check on prescriptions prior to them being dispensed to patients and if utilizing qualified pharmacy technicians to perform the final check on prescriptions allows pharmacists to allocate their time to other patient centered activities.