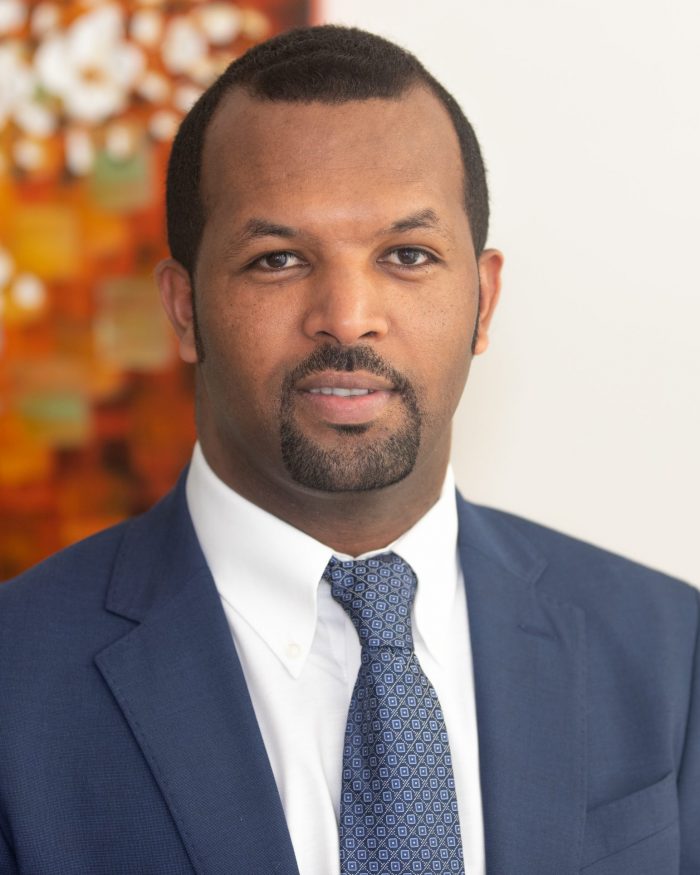 Ephrem Abebe, BPharm, MS, PhD
Assistant Professor, Department of Pharmacy Practice at Purdue University
Ephrem Abebe is an assistant professor in the Department of Pharmacy Practice at Purdue University. Through application of systems/human factors engineering theories and principles, Ephrem's research interest lies in understanding healthcare system factors that impact the safety and quality of care provided to patients in a range of settings including the hospital, ambulatory care settings, and home settings.
Ephrem is the academic partner and co-lead of a community/academic partnership supported by the Indiana Clinical and Translational Sciences Institute's community health partnership program. The program aims to develop community-based participatory research that engages parents as citizen scientists and co-designers to identify and address unmet medication-related needs for their children with special healthcare needs.
As a KL2 scholar, Ephrem is also leading a study aimed at improving the hospital-to-home care transition experience for parents of medically complex children. For this work, he is using a patient journey-mapping approach to identify patient safety risks during the care transition period. He is leveraging this knowledge to engage clinicians and parents in participatory co-design sessions to develop a family-centered intervention.
Ephrem is also actively engaged in developing global pharmacy research collaborations primarily focused on supportive oncology care, including in his native country, Ethiopia. He is very passionate about supporting and developing research skills of graduate learners as well as peer mentorship of junior researchers from low- and middle-income countries.
Ephrem received his BPharm degree from Addis Ababa University School of Pharmacy in Ethiopia and completed an MS in pharmacy practice at the National Institute of Pharmaceutical Education and Research in India. He also earned both his MS and PhD in social and administrative pharmacy from the University of Wisconsin–Madison School of Pharmacy. As part of his MS thesis, he employed the Systems Engineering Initiative for Patient Safety (SEIPS) model to identify key medication safety barriers in an Ethiopian emergency department. His dissertation work employed the cognitive work analysis framework to examine medication management work and challenges in a pediatric complex care program of a tertiary care children's hospital. Ephrem's MS and PhD research were supported through grant funding from the UW–Madison Global Health Institute and the Gerber Foundation, respectively. As a graduate student, Ephrem was also actively involved in several research projects led by his graduate mentor, Dr. Chui, including those examining patient safety culture in community pharmacy settings, characterizing interruptions and distractions in community pharmacies, and examining over-the-counter medication use safety among older adult patients.
Ephrem subsequently completed a 2.5-year postdoctoral research fellowship in the Armstrong Institute for Patient Safety and Quality at The Johns Hopkins University School of Medicine in Baltimore, Maryland. In this role, he was a member of the human factors research group within the Armstrong Institute and was a project manager for a multi-site, AHRQ-funded R01 grant that aimed to develop a patient-centered risk model of medication safety for patients transitioning to their homes following hospital discharge.
Dissertation: "Medication Management Constraints within the Care Coordination of Children with Medical Complexity." (2016)

Award from the Gerber Foundation

Master's thesis: "Leveraging Evidence Based System-Related Strategies to Improve Medication Safety in Ethiopian Emergency Departments." (2013)

Award from the University of Wisconsin Global Health Institute Graduate Student Research