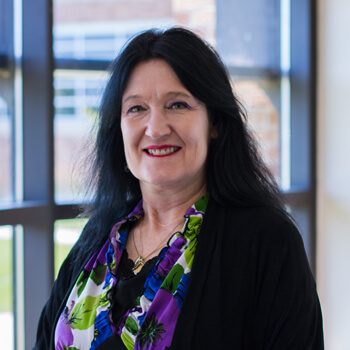 Victoria Valentine Brouner, PharmD, MS, PhD
Assistant Professor, Department of Pharmaceutical and Administrative Sciences at Concordia University Wisconsin
Victoria Valentine Brouner is an assistant professor in the Department of Pharmaceutical and Administrative Sciences at Concordia University Wisconsin, in Mequon, Wisconsin. One of her goals is to design and implement safe medication protocols in the long-term care industry to improve medication reconciliation processes. Victoria was the principal investigator for the Tech-Check-Tech (TCT) Pilot Program in Wisconsin, a statewide research initiative to explore:
Whether qualified technicians in community pharmacies can safely provide the final check on prescriptions prior to them being dispensed to patients
If using qualified pharmacy technicians to perform the final check on prescriptions allows pharmacists to allocate their time to other patient-centered activities
After obtaining her BS in pharmacy and her PharmD from the University of Wisconsin–Madison, Victoria obtained her MS and PhD in social and administrative pharmacy from the University of Wisconsin–Madison. She possesses more than 30 years of long-term care experience either as a nurse or pharmacist. Her work experience includes positions in general staffing, management, and academia. Her desire to improve medication management in long-term care led her to graduate school to gain the skills necessary to conduct research and suggest change for improvement. Victoria's primary training was in human factors engineering and work systems perspectives. Her graduate research interests included identifying and exploring the contributing factors to sub-optimal medication management in the nursing home setting, specifically medication reconciliation when individuals are transferred from a hospital to a nursing home.
Dissertation: ""Characteristics of Information Needed and Used by Pharmacists During Nursing Home Admissions." (2016)
Master's Thesis: "Nursing Home Nurses' Perceptions of Roles and Responsibilities Upon Hospital to Nursing Home Transitions." (2013)