Bruce E. Scott, MS, FASHP
Chair
Past President, Accredo Infusion Services, Medco Health Solutions
Past President, American Society of Health-System Pharmacists
Past President, EnvisionPharmacies
Eden Prairie, MN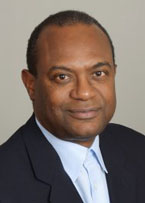 Mr. Scott is a senior executive with an extensive and successful background in healthcare. He most recently was President of EnvisionPharmacies, an EnvisionRx Options company. He has served in executive roles for Medco Health Solutions including President of Accredo Infusion Services where he was responsible for the infusion therapy business including specialty medications and traditional home care therapies. He also served as Medco's Chief Pharmacist and SVP of Professional Practice responsible for leading the practice of more than 3,500 pharmacists, nurses, dieticians and other health care professionals.
Prior to joining Medco, he was Chief Operating Officer of McKesson Medication Management, a subsidiary of McKesson that provided pharmacy management services to hospitals and other health care organizations across the country. Previously, he held senior leadership roles at Allina Hospitals & Clinics in Minneapolis and St. Paul Minnesota for almost 20 years.
Mr. Scott earned his bachelor's degree in pharmacy from the University of Wisconsin–Madison, and a master's degree in pharmacy administration from the University of Kansas where he also completed a pharmacy residency program.
He is passionate about opportunities to advance the delivery of health care, improve leadership development and performance, and is actively engaged in his community. This is demonstrated by his past and current service to organizations and a number of boards including serving as President of the American Society of Health-System Pharmacists, President of the Ronald McDonald House Charities of Minneapolis and St. Paul, a member of the Deans' Board of Advisors for the University of Minnesota College of Pharmacy and the University of Wisconsin–Madison School of Pharmacy, The URAC Board, and past faculty member of the Pharmacy Leadership Academy of the American Society of Health-system Pharmacists.