Roger Tung, PhD
Chair
CEO and President
Concert Pharmaceuticals, Inc.
Lexington, MA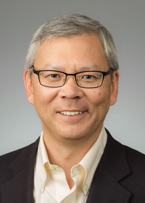 Roger Tung, PhD, is President and CEO of Concert Pharmaceuticals, Inc., a public biotechnology company developing CTP-543, a JAK 1/2-inhibitor, in late-stage clinical trials as a treatment for the autoimmune dermatologic disease alopecia areata. Roger is Concert's scientific founder and led the company through its IPO in 2014.
Prior to Concert, Roger worked in venture-backed start-up and major pharmaceutical companies including Merck and Vertex Pharmaceuticals, in the latter case as a founding scientist and most recently as Vice President of Drug Discovery. Roger was an inventor of and/or oversaw the discovery of active pharmaceutical ingredients in seven drugs approved in the US and abroad for the treatment of cystic fibrosis, hepatitis C, and HIV infection. He is a named inventor on over 100 issued US patents and has authored or co-authored over 100 scientific papers, book chapters, and abstracts.
Roger received a BA in Chemistry from Reed College in Portland, OR, and a PhD in Pharmaceutical Chemistry from UW–Madison. Roger is a strategic advisor to Longwood Founder's Fund, a venture capital firm. He is a recipient of multiple awards in medicinal chemistry and innovation, including the School of Pharmacy Citation of Merit.