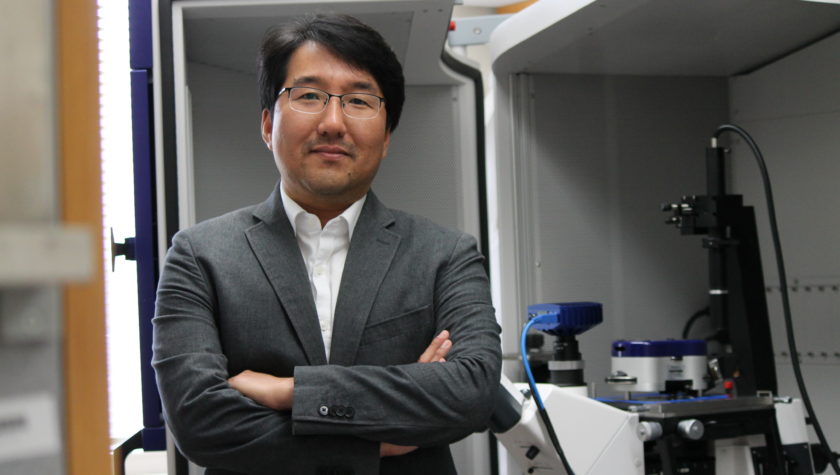 14
September
Professor Seungpyo Hong is the Chair's first recipient, adding to a growing roster of alumni-supported professorships
By Katie Ginder-Vogel
The oldest son of dairy farmers, Milton Henrichs (BS '44) grew up north of Green Bay, where he graduated first in his high school class. He hitchhiked across the state to attend the University of Wisconsin–Madison School of Pharmacy.
"He lived in the basement of a sorority, where he served them dinner and did their laundry," says Henrichs' son, Tom. One of those sorority members later became his wife.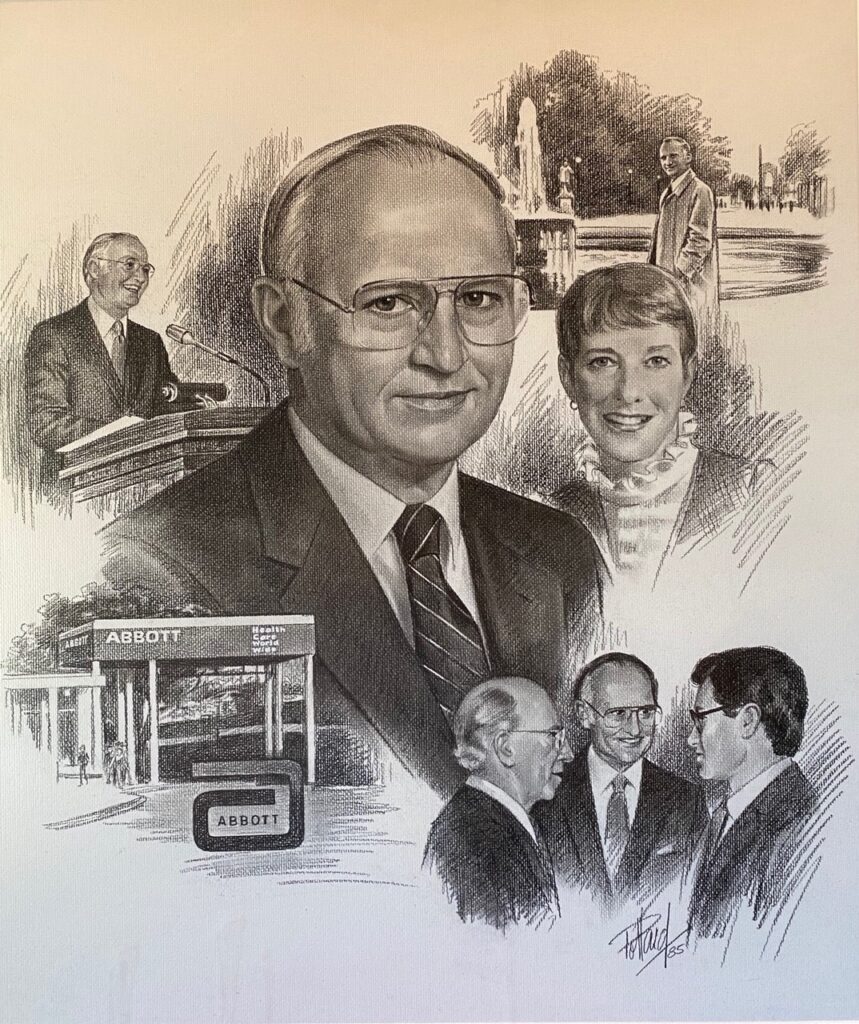 Throughout pharmacy school, Henrichs was a busboy at a downtown Madison hotel to make extra money when alumni came to town for Saturday football games. After graduating and then serving as a Second Lieutenant in the infantry in Germany during World War II, Henrichs began working in sales for Abbott Laboratories and steadily moved up the ranks. 
Through his 38-year career at Abbott, he served as chairman and board member of the National Pharmaceutical Council and board member and vice chair of the American Foundation of Pharmaceutical Education. He retired in 1985.
"He never forgot the fine education that he got at the UW–Madison School of Pharmacy and became quite successful at Abbott," says Tom Henrichs. "He ran the pharmaceutical division and was president of the hospital division."
When the School was raising funds for a new building, Henrichs helped raise $10 million in donations that led to the construction of Rennebohm Hall, and he continued to contribute to the School's success as a member of the Board of Visitors. At his passing in 2018, he left funds to the School to continue supporting research and education by creating a distinguished chair to be held by an accomplished faculty member working in close alliance with the Lenor Zeeh Pharmaceutical Experiment Station.
"We need good pharmacists, and Dad was always very proud of the education he got at the School of Pharmacy."
—Tom Henrichs
In May 2020, the Milton J. Henrichs Chair in Pharmaceutical Sciences was awarded for the first time, to Professor Seungpyo Hong, director of the School's Wisconsin Center for NanoBioSystems. The Henrichs Chair is the ninth to be created at the School of Pharmacy, fueling ongoing advances in science and health care.
"Having an actual chair established in his name means his legacy will live on, even past when I'm gone," says Tom Henrichs. "We need good pharmacists, and Dad was always very proud of the education he got at the School of Pharmacy." 
Henrichs Chair advances drug delivery
The Hong Lab is focused on biomimetics and nanotechnology, using materials science and biology to develop novel polymeric nanodevices for biological analysis, diagnostics, and therapeutics. To date, Hong's research has culminated in approximately 90 peer-reviewed papers that have been cited over 14,000 times, seven book chapters, and 19 granted/pending patents. Most recently, Hong applied for a patent on new nanoparticles that can activate immune responses to cancer cells.
One of the primary aims of Hong's research is developing novel nanocarriers for improved targeting efficacy, particularly for cancer immunotherapy.
"With the delivery systems we're developing, in this case nanoparticles, we can combine different therapeutic agents to better treat the patients," says Hong.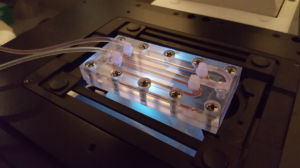 The other main aim of the Hong Lab is the development of biomimetic multifunctional devices for the effective detection and isolation of circulating rare cells and biomarkers. In particular, Hong's research group has been focused on capturing circulating tumor cells, or CTCs.
"Directly from the blood of patients with cancer, we can capture CTCs as a sort of confirmation or biomarker to diagnose or prognose the patient," says Hong, who is the cofounder and president of Capio Biosciences, an oncology diagnostics company. With the information provided by the CTCs, physicians can make better decisions about which therapies are most appropriate for a patient's specific situation.
For the next five years, the Henrichs Chair will support Hong's research in these areas and help him forge a new collaboration with the School's Zeeh Pharmaceutical Experiment Station. By combining new technology the Station has developed to create chemotherapy drops with the Hong Lab's research on immune checkpoint inhibitors, Hong plans to create a multi-drug combination therapy that would be more effective than current single agent-based therapies.
"I appreciate the Henrich family for donating their funds to the School in support of cutting-edge technology and research," says Hong. "This support is essential for any researcher looking to test their ideas that could one day be greatly impactful for patient care. These funds allow us to be creative and take research in new, innovative directions."
Supporting research excellence
The Milton J. Henrichs Chair in Pharmaceutical Science joins eight other distinguished chairs and professorships at the School, which are an irreplaceable component of the School's tradition of excellence in research. In addition to supporting advances in health care, these endowed professorships recognize outstanding faculty members who have already had tremendous impacts on their field and memorialize the contributions of alumni and friends of the School.
Janis Apinis Professorship in Drug Discovery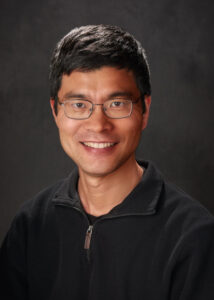 Professor Weiping Tang, director of the Medicinal Chemistry Center, holds the Janis Apinis Professorship in Pharmaceutical Sciences, which honors Janis Apinis (BS '54), a longtime pharmacist at the Madison General Hospital. With his wife, Anna, Apinis relocated to the United States as a refugee during WWII. Both had been successful pharmacists in Latvia before they had to evacuate, and they rebuilt their careers in Madison.
Established by Janis Apinis' son, John, and John's wife, Inara, the endowment is helping the Tang Lab develop small molecules to degrade disease-causing proteins. These degraders could potentially become novel therapeutics and treat currently untreatable diseases.
"My father's passion was health care and helping people," says John Apinis, adding that the professorship is "a fitting living memorial in my father's name."
Anna Apinis Professorship
Earlier this year, John and Inara Apinis decided to create a second professorship, this time honoring John's mother: the Anna Apinis Professorship. When the professorship is fully funded in five years, it will support drug discovery research in the Pharmaceutical Sciences Division.
"This focus struck me as being the closest to the cutting edge of new results, breakthroughs, and new advances, with the greatest potential for something really great," says John. "I'm very results-motivated, and this has that potential." 
William S. Apple Distinguished Chair in Social and Administrative Sciences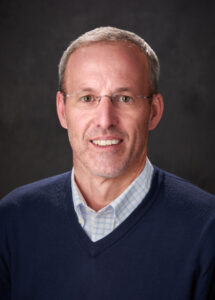 Professor Dave Mott (BS '88, MS '92, PhD '95), chair of the Social and Administrative Sciences Division and associate dean for Advancement, holds the William S. Apple Distinguished Chair, which was established by alumni and friends in memory of a former dean of the School and CEO of the American Pharmaceutical Association from 1959 to 1983.
Through his long and illustrious career, Apple (BS '49) received every major award in the field of professional pharmacy, including a Citation of Merit from the School of Pharmacy in 1965 and the Remington Honor Medal from the American Pharmacists Association in 1967. 
Mott's research focuses on the pharmacy labor market and the development and impact of pharmacist-led services, including ways pharmacists can help address opioid misuse.
Jens T. Carstensen Chair in Pharmaceutical Science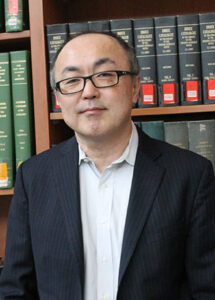 Professor Glen Kwon — whose research focuses on polymeric nanotechnology for drug delivery, non-viral gene delivery, and optical imaging — currently holds the Jens T. Carstensen Chair, which was created by Mahendra (MS '74, PhD '78) and Jayshree Patel in honor of the former professor.
"Professor Jens Carstensen made a big impact on my life by allowing me to train under him to do research, obtain my PhD, and set the future path to success in my professional career," says Patel.
The Kwon Lab explores fundamental pharmaceutical concepts in drug solubilization, controlled release, and drug targeting. Their insights into polymeric nanotechnology allow them to explore pharmacological strategies that are bio-responsive, synergistic, and/or theranostic, aiming for cures against lung, breast, and ovarian cancers and systemic fungal diseases.
Kwon is the founder and chief science officer of Co-D Therapeutics, whose lead product is a three-in-one anti-cancer nanomedicine. In 2018, his lab developed a stabilized form of a common chemotherapy agent, encased in nanoparticles, that more effectively inhibited tumor growth in animal models.
Charles Melbourne Johnson Distinguished Chair in Pharmaceutical Sciences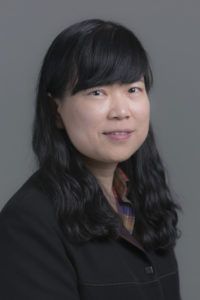 Professor Lingjun Li holds the Charles Melbourne Johnson Distinguished Chair, which recognizes eminent scholarship as well as exemplary efforts in teaching and service. Johnson (BS '29, MS '31) is an alum and former instructor at the School, who worked his way up from sales at Ayerst to president and chairman of the board, also taking time to earn a law degree and work for the FBI for four years.
As the Charles Melbourne Johnson Chair, Li develops and implements cutting-edge mass spectrometry-based technologies and strategies to answer questions about neuropeptides and learn more about how peptide hormones and neurotransmitters impact the plasticity of neural circuits and behavior and uncover how signaling peptides may contribute to both acute stress responses and longer-term adaptations.
Another area of Li's research endeavor is directed to searching for a biomarker for the earlier detection and treatment of Alzheimer's disease and several other neurodegenerative diseases using systems biology and multi-omics approaches.  Li has also been named a UW–Madison Vilas Distinguished Achievement Professor.
Hammel-Sanders Distinguished Chair in Pharmacy Administration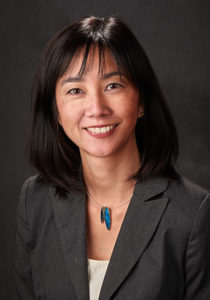 "I explore work system influences that positively and/or negatively impact the work of pharmacists; which in turn, could influence medication safety," says Professor Michelle Chui, director of graduate studies for the Health Services Research in Pharmacy PhD program and director of the School's Sonderegger Research Center for Improved Medication Outcomes. "My research is currently focused on two components of the work system framework: technology use, and over-the-counter medication safety in older adults." 
Chui holds the Hammel-Sanders Distinguished Chair, which was originally established as a distinguished fellowship in 1990, with gifts from alumni, colleagues, and friends, in honor of the retirement of Professor Robert Hammel (BS '48, PhD '59) from the School.
In 1998, David and Miriam Sanders supplemented the fellowship endowment to reach the level of a distinguished chair. David Sanders (BS '52) and Hammel were both students at the School, although in different years, and then together completed the MBA program at the Wisconsin School of Business. They maintained a lifelong friendship.
"I thought he should be honored because of his dedication and hard work," says Sanders. "I wanted to put his name on record as being an important person at the School of Pharmacy."
Laura and Edward Kremers Chair in Natural Products Chemistry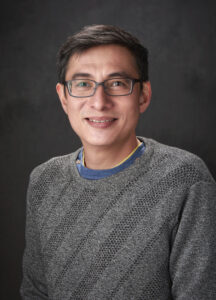 Edward Kremers, an alum and the second director of the University of Wisconsin's Department of Pharmacy, introduced the world to a four-year degree in pharmacy and established what would become the UW–Madison School of Pharmacy. Kremers was also instrumental in founding the American Institute of the History of Pharmacy.
The Laura and Edward Kremers Chair is currently held by Professor Richard Hsung in the Pharmaceutical Sciences Division, whose research focuses on developing new building blocks and methods amenable to the rapid and economical assembly of structurally complex organic compounds with medicinal purposes.
Hsung has also been named a UW–Madison Vilas Distinguished Achievement Professor.
George Urdang Chair in the History of Pharmacy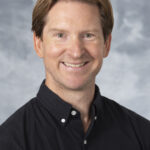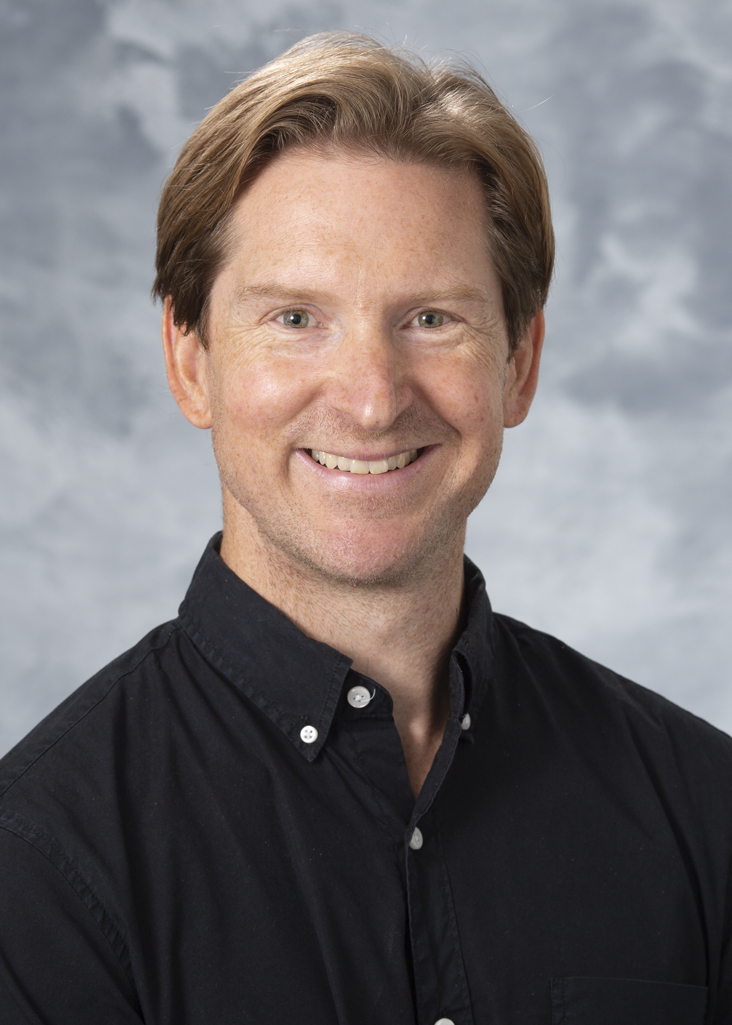 Associate Professor Lucas Richert holds the George Urdang Chair in the History of Pharmacy, a unique role that focuses on the collaboration between the School and the American Institute of the History of Pharmacy (AIHP) and oversees the institute's scholarly endeavors, including historical programming, publications, and collections.
Richert is a renowned expert in the history of pharmacy and pharmaceuticals and recently authored Strange Trips: Science, Culture, and the Regulation of Drugs and Break on Through: Radical Psychiatry and the American Counterculture.
George Urdang was a founder of AIHP, and in 2009, Robert Buerki (BS '63, MS '67) and his wife, Leslie, made a substantial contribution to begin the fundraising for the Urdang Chair to ensure the study of pharmacy's history would always have a place at the School of Pharmacy.
"I love the University of Wisconsin and the School of Pharmacy, and I do what I can to support its goals," says Buerki.