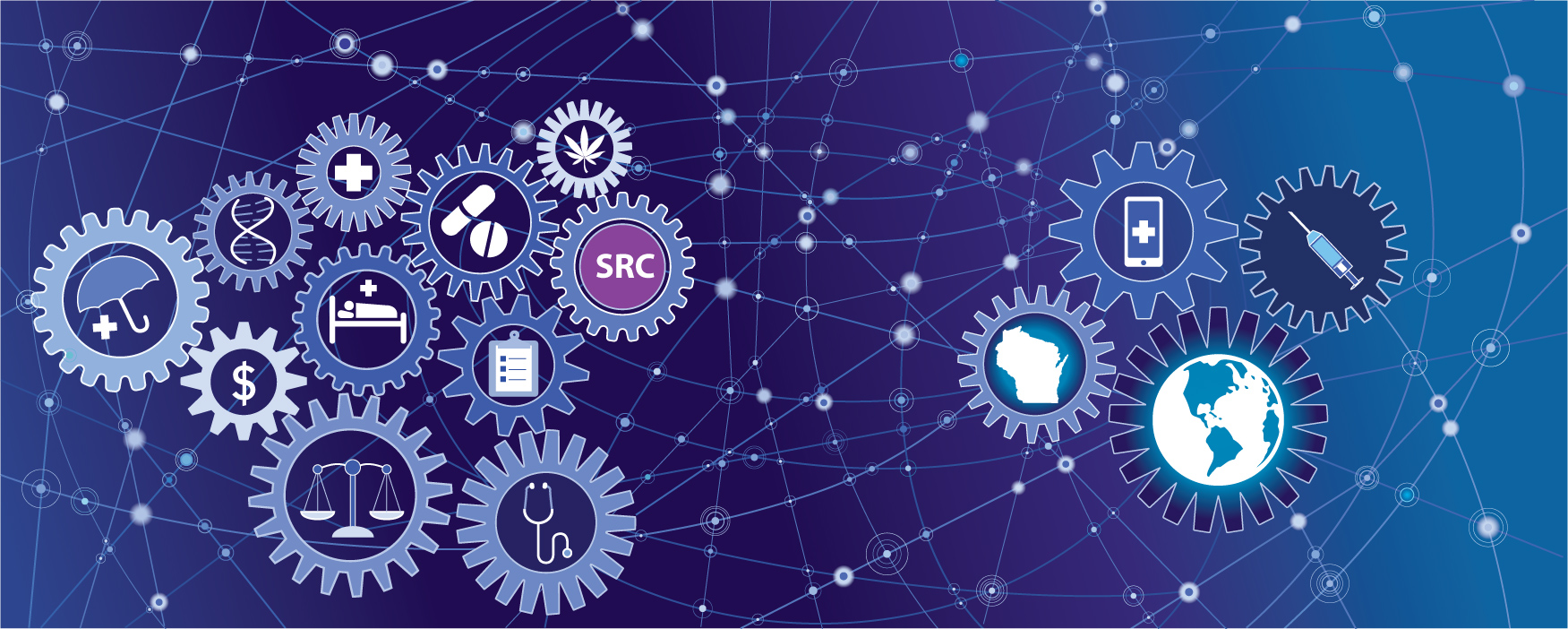 The Sonderegger Research Center for Improved Medication Outcomes (SRC) advances multidisciplinary research and evidence-based policy making promoting safe, high quality, and cost-effective medication outcomes.
SRC serves as a forum for research and outreach that unites scholars, students, practitioners, funders, and policy makers to combine their collective expertise in the creation of innovative approaches that address issues related to medication use.
The SRC seeks to respond to critical medication use problems faced by patients, caregivers, health care professionals and health systems by:
Being a multidisciplinary leader in health services research with a focus on improving medication use in Wisconsin and the world.
Conducting high quality applied research that furthers our understanding of medication use.
Providing a platform for the dissemination and integration of best practices through outreach to practitioners and policy makers.
Training the next generation of researchers in issues related to medication use.