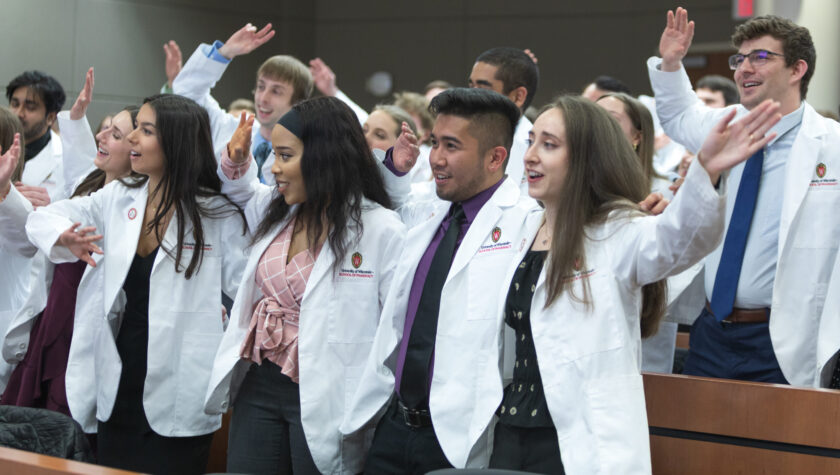 19
April
UW

–

Madison School of Pharmacy continues to reign as one of the top pharmacy schools for residency placement
In the 2023 American Society of Health-System Pharmacists (ASHP) Resident Matching program, the University of Wisconsin–Madison School of Pharmacy achieved a new record in its residency match rate in recent years. With 79 PharmD students matched with a PGY1 residency, the School of Pharmacy's ASHP match rate hit 99 percent for 2023 graduates, making UW–Madison one of the top pharmacy schools for residency placement. The national match rate for 2023 graduates is 83 percent.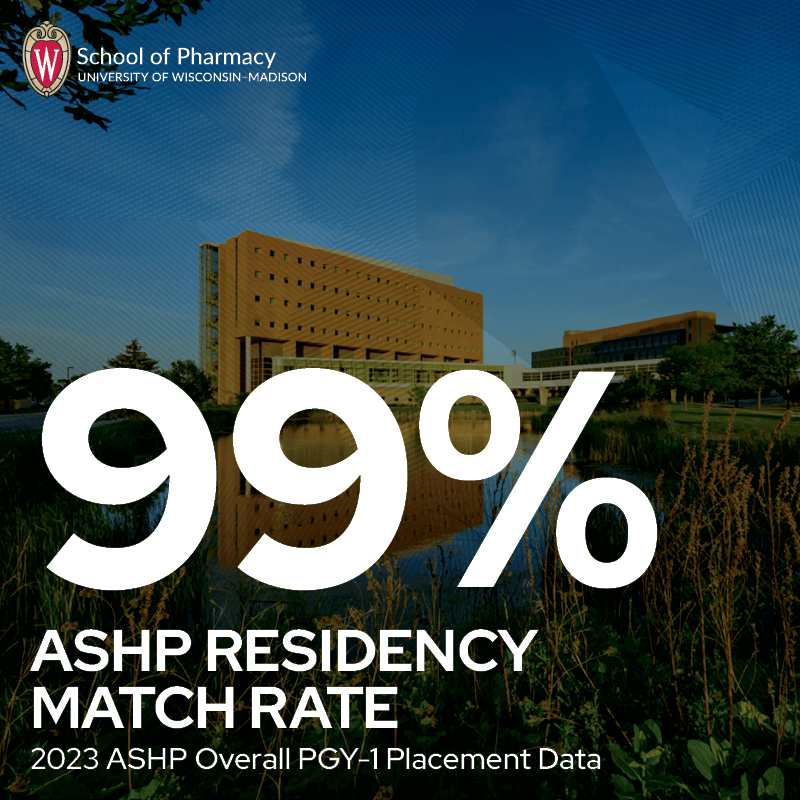 "We continue to develop the best pharmacists in the nation, and I'm proud of our PharmD students who matched into very competitive residencies at top hospitals and medical centers across the country," says Steven Swanson, dean of the UW–Madison School of Pharmacy. "There's pharmacy job growth in ambulatory care and clinical services, and these residencies will prepare our graduates for tremendous pharmacy career opportunities in many areas of patient care."
Ranked 7th among pharmacy schools nationally, the UW–Madison Doctor of Pharmacy program is known for its innovative pharmacy curriculum and clinical preparation that will take a student anywhere they want to practice.
While the majority of PharmD students landed residencies throughout the state of Wisconsin, 46 percent of matched students were placed coast to coast, including New York, Pennsylvania, North Carolina, Florida, Washington, California, and all over the Midwest. Their residencies range from PGY1 general programs, PGY1 in community pharmacy, PGY1 in managed care to PGY1&2 programs in health system administration and specialized areas, such as medication systems and operations.
"Our approach to clinical training provides our PharmD students with a diverse range of rotations and patient care experiences," explains Professor Mel de Villiers, associate dean of academic affairs at the UW–Madison School of Pharmacy. "Our Doctor of Pharmacy program offers rich curricular and professional development opportunities that successfully prepare our students for residency by building the key skills they need, such as clinical judgment, problem-solving, leadership, and research acumen."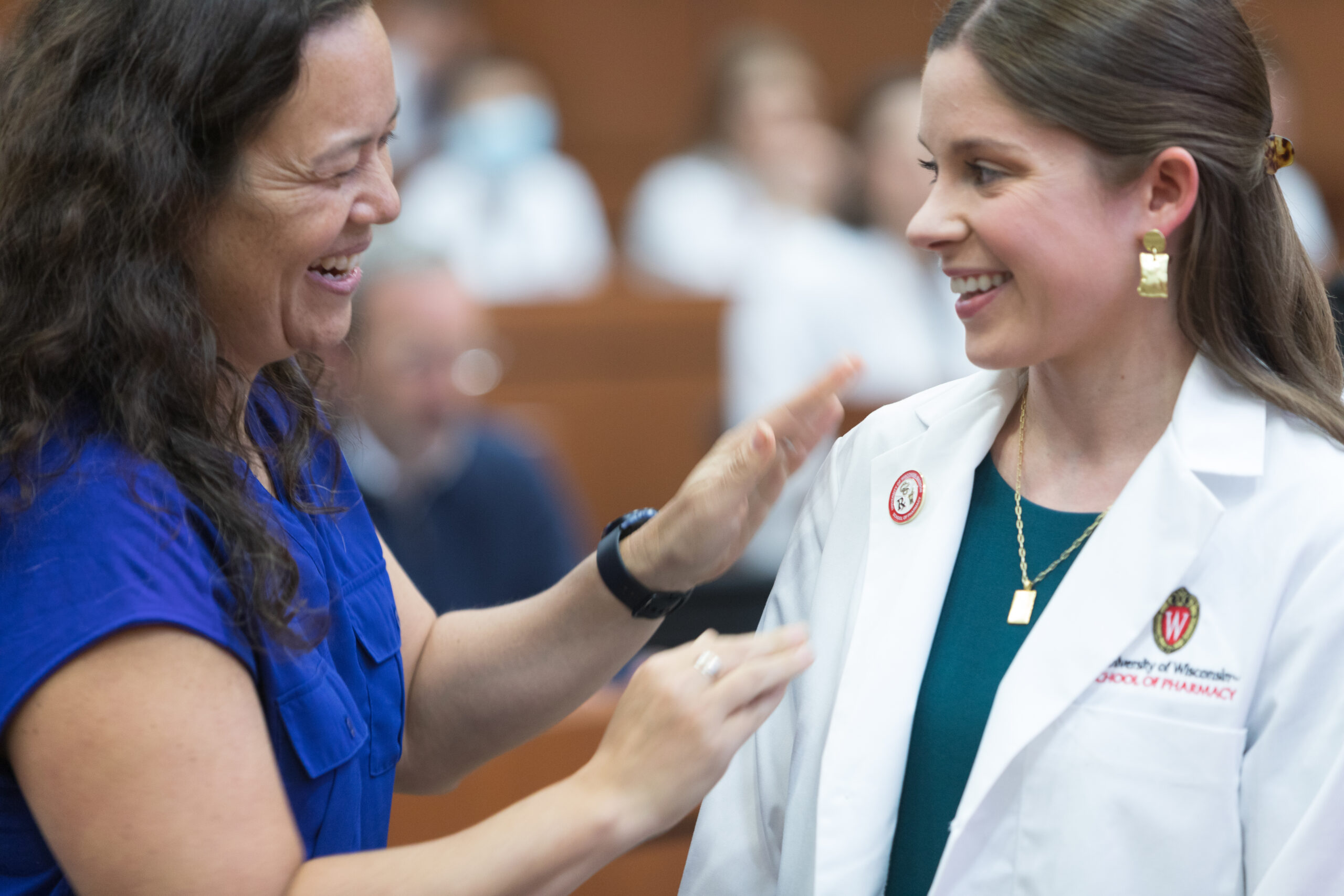 Options in the experiential education program include the residency-track Advanced Pharmacy Practice Experience (APPE-RT) where students spend the majority of their rotations in one health system. There's also a residency-track APPE focused on rural health for students interested in practicing in underserved areas. The program works with top preceptors, who mentor students and provide invaluable assistance with residency applications and interviews. Other curricular options include the Research Path of Distinction, which can be attractive to those pursuing residency since developing research skills is critical for residency success. Another popular choice is the Pharmacy Operations and Technology Management concentration where PharmD students study alongside MBA students at the UW–Madison Wisconsin School of Business.
Another innovation at the School of Pharmacy that is bolstering residency placement success is the four-course series dedicated to student professional development and engagement. These required courses focus on communication, professional engagement, self-awareness, leadership, interprofessional collaboration, patient advocacy, cultural sensitivity, and professionalism. PharmD students also learn to identify their strengths and develop important soft skills, in addition to receiving career services support.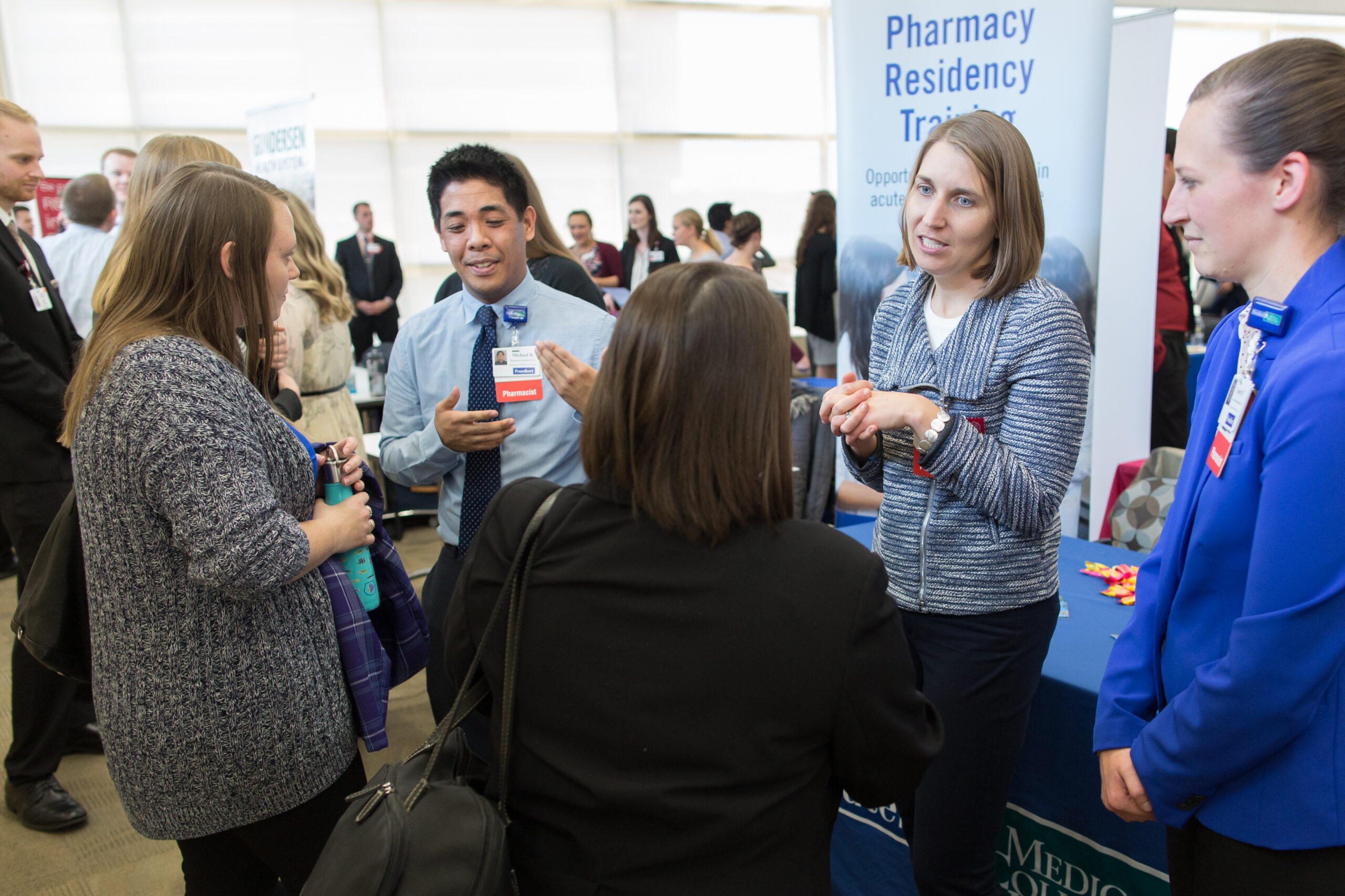 "Each year our PharmD students participate in Career Development Day and the Career Fair where they learn career management skills, such as creating compelling curricula vitae (CV or resume), writing strong letters of intent, practicing networking skills, and preparing for residency, fellowship, and job interviews," says Professor Karen Kopacek, associate dean of student affairs at the UW–Madison School of Pharmacy. "Our students are encouraged to explore personal development and professional engagement through co-curricular activities and reflection. This aspect of our Doctor of Pharmacy program and our dedicated career programming are contributing to student success and making them competitive candidates for residencies."
The UW–Madison School of Pharmacy continues to see greater interest among students in pursuing residency. Last year, 73% of students chose to enter residencies based on employment setting survey data. For graduates interested in practicing in a specialty (e.g., infectious disease, pediatrics, oncology, critical care, etc.) or for those who want to accelerate their career path into leadership positions, residencies often provide the experience needed to advance in some pharmacy fields.