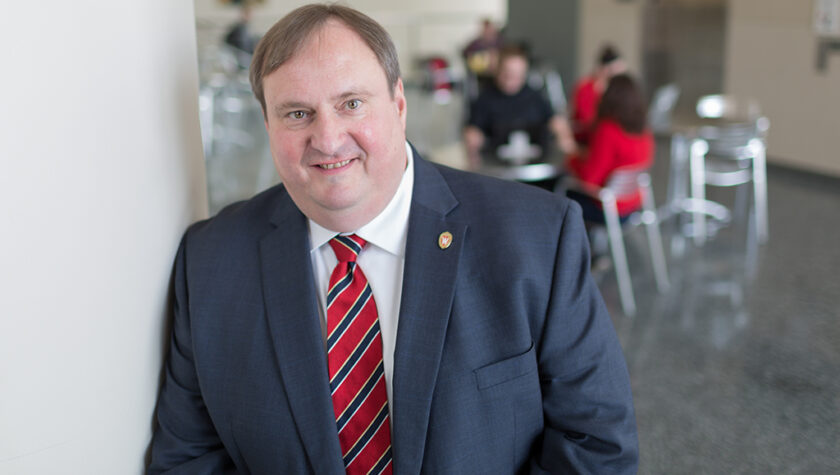 6
June
These are difficult times for our nation and our world. All of our lives have been altered by COVID-19 and the outpouring of outrage over the killing of George Floyd.
While I cannot underscore the magnitude of the impact on human lives from these events, I believe both of these events will be significant catalysts for change. Pharmacists, pharmaceutical researchers, social scientists, and other health professionals have an important role to play, not only as professionals, but as members of our society.
As a result of the COVID-19 pandemic we are already seeing changes in the role of the pharmacist, an extension of the ongoing push for pharmacists to practice at the top of their license. I have heard many anecdotal accounts of School of Pharmacy alumni changing how they practice pharmacy to meet the needs of patients using multiple medications and needing to access primary care providers via telehealth. It is inspiring to learn how our alumni are playing a critical public health role during the pandemic.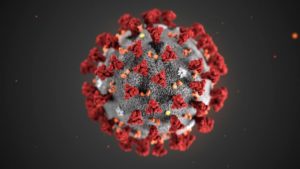 Additionally, with the new executive order passed by the U.S. Department of Health & Human Services, pharmacists likely will be playing a key role in testing for COVID-19 by offering numerous and ready access points for patient testing. Although each state will decide how to implement the pharmacist testing process, this is a major step towards expanding the role of pharmacists in an important public health area.
Lastly, reports suggest that pharmacies will be a critical access point for the flu vaccine in the fall. It is likely that the demand for flu vaccinations will be high. I am confident that our alumni will rise to the occasion and do everything they can in their communities to make sure the need for vaccinations is met.
Reaffirming Our Commitment to Diversity, Equity, and Inclusion
Second, we are reaffirming our commitment to diversity, equity, and inclusion. We stand with our Black community members during this difficult time, and decry racism in all its forms.
In the past year, the Dane County Health Council and the City of Madison declared racism a public health crisis. I believe that all pharmacists and health professionals must engage in active work to be anti-racist and eliminate behaviors in our healthcare system that disenfranchise people of color and perpetuate racial disparities in health outcomes. Pharmacists are vital access points for healthcare for all populations and should work to improve the health of all patients.
"Overcoming biases and learning how to prevent marginalization are not easy, but we will strive to improve the School of Pharmacy environment to promote diversity and inclusion."
In addition to the strategic plan put in place last year, we are developing a diversity action plan with additional initiatives for our faculty, staff, and students. We will make curricular changes. We will work on community-building. We will focus on increasing financial support for diversity and inclusion efforts. We will confront on our biases.
We know that we have a great deal of work to do, especially the white members of our community. Overcoming biases and learning how to prevent marginalization are not easy, but we will strive to improve the School of Pharmacy environment to promote diversity and inclusion. I invite you to join School of Pharmacy faculty and staff members who will read Robin J. DiAngelo's White Fragility this summer. Please contact Lisa Imhoff, assistant dean of Diversity and Inclusion Initiatives, at lisa.imhoff@wisc.edu if you would like to participate.
Celebrating the Class of 2020's Achievements
This May, we celebrated our graduating students with a virtual Graduation & Awards Celebration. Although this does not replace the experience of walking across a stage, being cheered on by family and friends, we salute the Class of 2020 for their resilience, perseverance, and optimism during this tough time.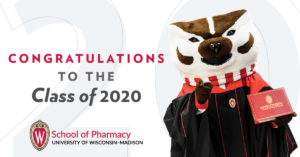 I am extremely proud of our faculty and staff, who worked tirelessly so that our students would fulfill their requirements to graduate this spring. Every student was able to graduate as expected.
We realize this remains an unclosed chapter for the Class of 2020. While we cannot yet set a date for a future in-person event, we look forward to celebrating our graduates once it is safe to gather again.
In the meantime, you can offer support to the Class of 2020 by signing up to reach out to one of our newest graduates. A message of encouragement from alumni in the field and/or having a fellow alumnus to discuss career options with means a great deal. Please sign up by July 31, 2020 to be matched with a student.
COVID-19 Poses Challenges
Overall, this remains a challenging time for the School of Pharmacy. Responding to COVID-19 has changed how we operate, including the financial picture in the year ahead. The loss of revenue at the campus level will require changes, which we are addressing in three primary ways. We have instituted a hiring freeze, our current faculty and staff are taking mandatory furlough leave, and we halted capital projects.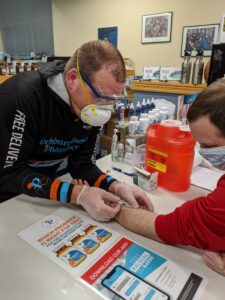 We have also incurred unexpected expenses. This spring, due to UW–Madison's closure, the routine tuberculosis tests that each PharmD student must take to be able to train in healthcare settings were not available. We are deeply grateful to Fitchburg Family Pharmacy owner Thad Schumacher, who responded to our situation by rapidly preparing his staff to administer the tests. This would not have been possible without the support of donors to our School of Pharmacy Fund, which provides an important source of funds to respond to emerging needs.
Looking forward to fall, our faculty and staff are preparing to deliver effective instruction as smoothly and successfully as possible. Our educational operations will look different. Our large didactic courses will utilize online delivery, and faculty are developing ways to make online, small group discussion sessions meaningful and impactful for students. We are actively working on ways to engage our students in face-to-face laboratory instruction, being mindful of preventing the spread of COVID-19. We will remain responsive and committed to safety as the COVID-19 risk changes over time.
The student experience will remain the most important priority, while maintaining safety. We know that not all students learn the same way, have access to the same resources, or experience the same life circumstances. Our primary goal, as we implement new strategies, is to ensure that we are meeting each student where they are. Inclusivity and compassion will be key.
Embracing Our Success
Despite the challenges, there are many indicators of excellence that keep my outlook highly positive. Our School remains one of the best in the nation. Our residency match rate is one of the highest in the country, with 71 students matching this year.
Also, the School of Pharmacy has extraordinary alumni. I am honored to announce the winners of this year's Citation of Merit, the highest honor awarded by the School of Pharmacy. This year, we salute the following alumni and friends of the School:
Susan L. Sutter (BS '78)
Bruno C. Hancock, postdoctoral student of George Zografi who completed his training in 1993
Gregory J. Higby (PhD '84)
Nivedita (Nita) Pandit (MS '78, PhD '80)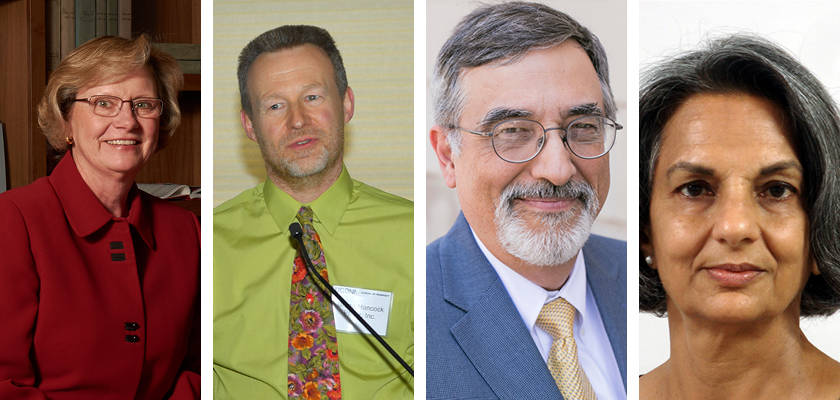 We also honor the Pharmacy Alumni Association's Alumnus of the Year, Russ Jensen (BS '70, MS '74), and the Young Alumnus of the Year, Justin Konkol (PharmD '06). We will feature each of these distinguished alumni and friends in the upcoming Fall 2020 issue of DiscoveRx.
Each of these individuals exemplify the impactful ways that our graduates and trainees go on to be successful. We are deeply thankful for the strong Pharmacy network and the many ways that alumni give back to the community. Our alumni remain one of our greatest assets, and we thank those who give their time, talent, and treasure to further the field. Over 200 alumni volunteered during the last academic year to share their expertise and advice, interview prospective students, and provide career connections.
Alumni also provide a significant source of financial support for the School of Pharmacy. During these difficult times, this support is more crucial than ever. We will be communicating with you about needed funds to ensure our students continue to receive an exceptional School of Pharmacy experience.
Other ways you can support our students include submitting a letter for the White Coat event this fall, which PharmD students will discover in the pocket of their coat. Please email your letter to Alissa Karnaky, karnaky@wisc.edu, by August 15.
In the coming months, we look forward to connecting with you via virtual events and programs. You can also connect with other alumni and students using Badger Bridge, the career network just for Badgers.
Thank you for your support of the School of Pharmacy and our pharmacy professions.
Be well, and On, Wisconsin!
Steven M. Swanson
Dean and Professor