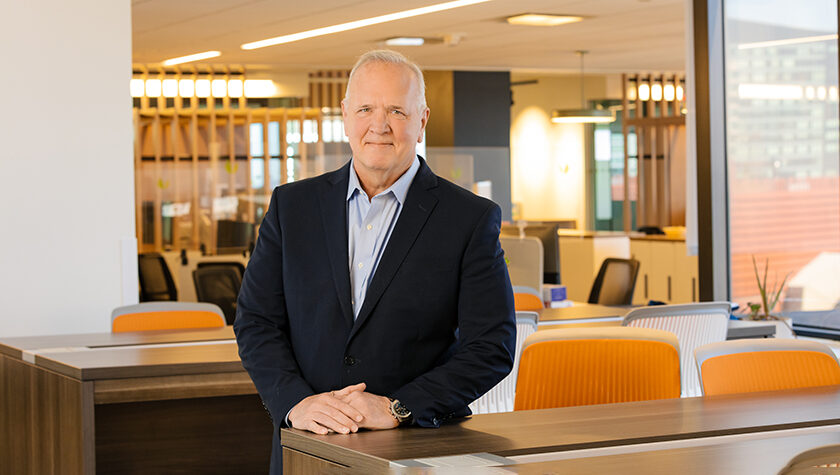 31
May
McCourt receives the 2022 ASGE President's Award in recognition of his pivotal contributions to the field of gastrointestinal endoscopy and treatment
By Katie Ginder-Vogel
Following in the footsteps of his father, Arthur McCourt (BS '53), Tom McCourt (BS '80) planned to become a pharmacist. But the more he learned as a student pharmacist at the University of Wisconsin–Madison School of Pharmacy, the more a new path emerged. Instead of practicing pharmacy, McCourt was called to pharmacology and the drug development process.
"I was able to take the knowledge and confidence I learned at UW, crystallize my personal purpose, and create my own playbook," says McCourt, who is also a member of the School's Board of Visitors.
That playbook contained more than a few secrets to success, enabling McCourt to have a long and multifaceted career in the pharmaceutical industry, beginning with Merck, where he first started focusing on gastrointestinal (GI) medication. Joining Astra Merck, McCourt was part of a team that worked with the Food and Drug Administration to resolve safety concerns surrounding Prilosec, leading to the removal of a safety warning and an expansion of its clinical indications.
"I was able to take the knowledge and confidence I learned at UW, crystallize my personal purpose, and create my own playbook."
—Tom McCourt
"It instilled in me the importance to follow the data and evidence to serve patients, and when you are right, amazing things can happen," he says.
And that was just the beginning. Over the intervening years, McCourt has continued to champion new medications to help patients ease GI pain and symptoms, earning him national attention.
For 2022, McCourt — now the CEO of Ironwood Pharmaceuticals — is receiving the President's Award from the American Society of Gastrointestinal Endoscopy (ASGE). The award is rarely presented to pharmacists or industry executives, but McCourt is a special case.
"Tom's contributions have been so pivotal," says Doug Rex, ASGE president. "I've known Tom for 30 years and have always been inspired by his vision and capacity to think bigger than everyone else."
30-year collaboration with ASGE
McCourt is a member of ASGE's Foundation Board, where he has cultivated collaboration between industry and GI professional societies. McCourt organized the first Young Investigators Forum in association with ASGE and helped build ASGE Journal Scans, a new journal article review platform, considered best in class for concise, clinically relevant review of the GI literature.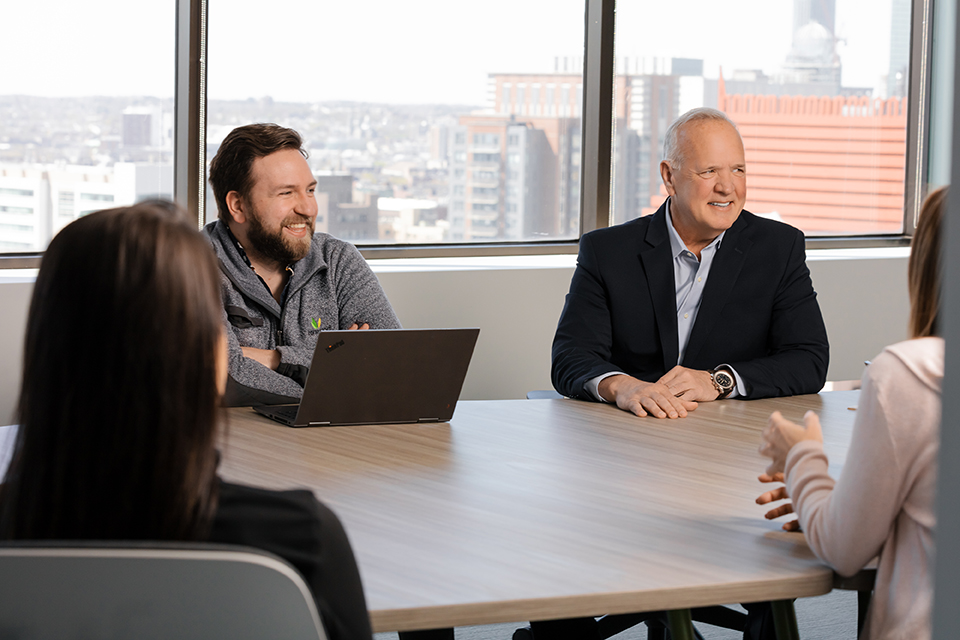 "Tom played a critical role in support of the Clinical Outcomes Research Initiative (CORI) database, which has generated hundreds of endoscopy publications," says Rex. "In his work in pharmaceutical companies, Tom has guided some of the biggest blockbuster drugs in the history of GI, including Prilosec, Nexium, Zelnorm, and Linzess. His repeated success led to his current position as CEO of Ironwood, one of the country's most prestigious pharma companies."
"I grew up with ASGE, these world thought leaders, through working on Prilosec and Nexium, then working on a whole new area of functional GI diseases: IBS-C and CIC," McCourt says. "It has been a pleasure working with Doug Rex and the ASGE for so many years, and I am proud to be part of the ongoing efforts to advance innovation and care in GI endoscopy."
McCourt says he's grateful to have been involved in so many meaningful ASGE programs throughout his decades of collaborating with ASGE, including the ASGE Young Investigator and Practice Management conferences, as well as CORI.
ASGE launched CORI in 1995 to capture electronic endoscopy data from diverse clinical practice settings and use the findings to impact patient outcomes research. McCourt was at Astra Merck when the program began, and the company provided a small grant to ASGE and Oregon Health Sciences University, where CORI was based to help support this initiative.
"Explore the possibilities. Have the courage to say, 'What if?' and be willing to take a shot at it."
—Tom McCourt
"The National Institutes of Health (NIH) recognized its potential and funded CORI for 16 years and generated over 100 publications," says McCourt. "It really changed how we do outcomes research in GI. I think it speaks to the importance of collaboration among industry, academia, and the federal government. I loved being part of that and making it happen."
Career at Ironwood Pharmaceuticals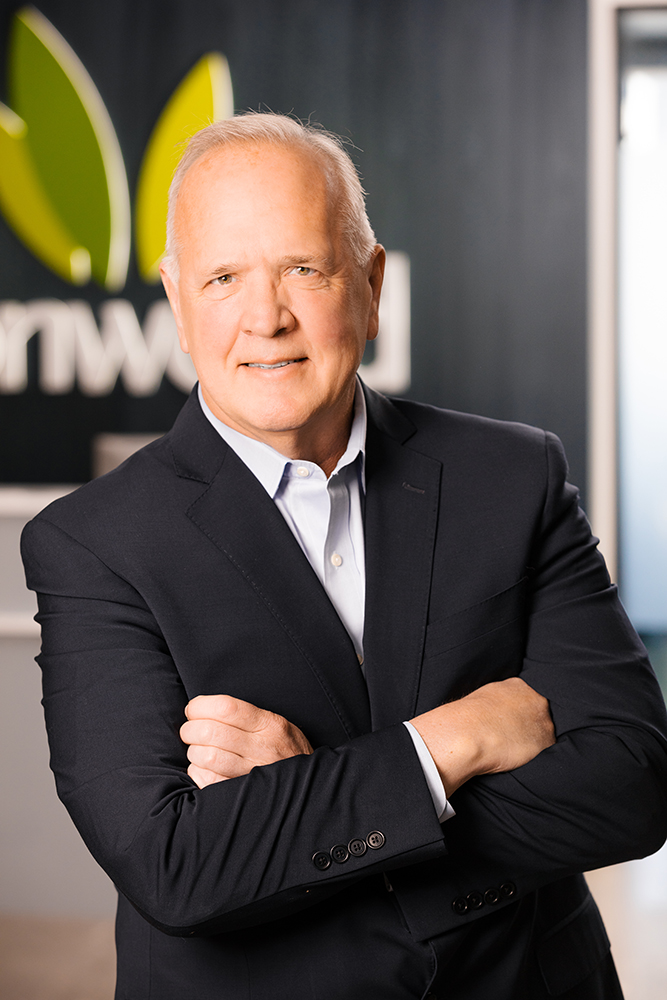 McCourt joined Ironwood Pharmaceuticals in 2009 as the senior vice president of marketing and sales, marking his next step in a successful career focused on gastrointestinal drug therapy.
McCourt enjoyed the process of educating primary care providers on what questions to ask patients, so that when a patient says they're constipated, the provider can ask about accompanying symptoms to identify the right medication.
McCourt became CEO of Ironwood Pharmaceuticals in 2021 and has guided the company toward a focus on gastrointestinal drug treatments. 
"Let's make that our vision is to be a leading U.S. GI healthcare company in the industry," McCourt says.  
McCourt believes the CEO sets the target and vision for a company and attracts real talent, and he's developed three strategic objectives for Ironwood: maximize the growth of Linzess and get it to more patients, build out the drug pipeline for other GI- and liver-related diseases, and serve the company's shareholders. 
Vision for the future
McCourt feels it's an exciting time to be in industry, and Ironwood has experienced real success. 
"The landscape of patient management is changing, accelerated by the pandemic, with new capabilities to better serve patients," he says. "Telemedicine is especially suited to diseases, which are highly prevalent, symptomatic, and not life-threatening."
"I'm very excited about it, and I do think it will change the face of where we go next," he says.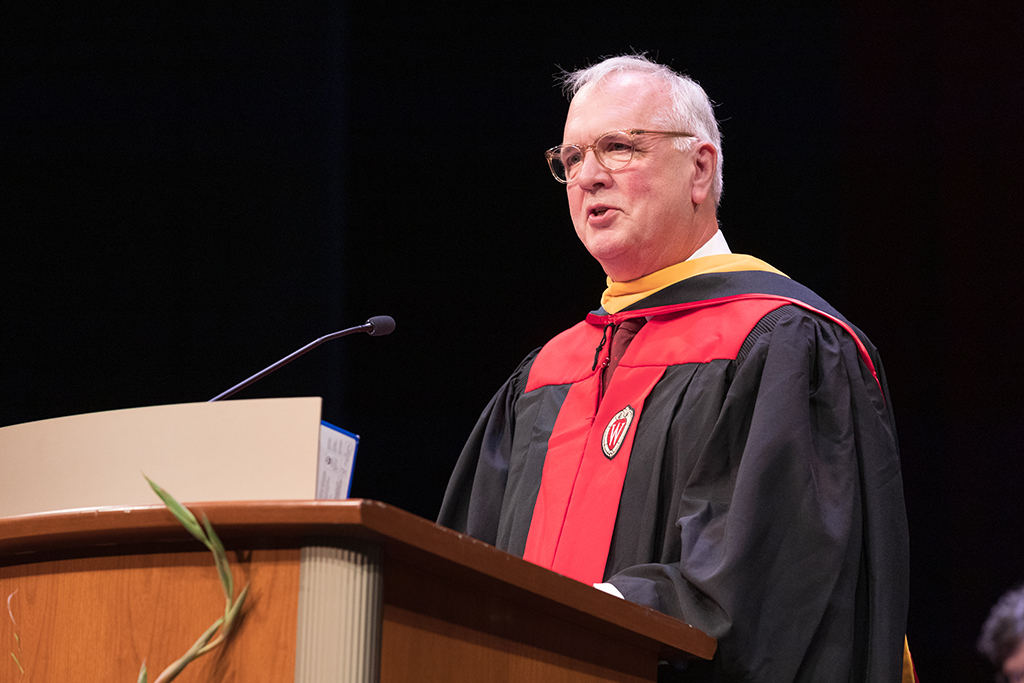 McCourt is also optimistic about the area of precision medicine, in which drugs are developed in precise ways to increase their probability of success and improve patient care. Ironwood Pharmaceuticals has a collaboration and license option agreement with COUR Pharmaceuticals to develop and commercialize in the U.S. the investigative therapy CNP-104, which targets the specific antigen that causes primary biliary cholangitis (PBC). PBC is a rare autoimmune disorder in which the body attacks itself and destroys the bile ducts in the liver. There is currently no approved treatment for the disease. 
"This could have the potential to significantly shift the treatment paradigm in PBC away from symptom management and be the first disease-modifying therapy for PBC patients," says McCourt. "I can't think of anything more exciting than that."
In 2022, McCourt also delivered the commencement address at the UW–Madison School of Pharmacy's Hooding Ceremony, celebrating its PharmD, master's degree, and Doctor of Philosophy graduates. He spoke about the number of paths and variety of roles available to pharmacists. 
"My dad was a retail pharmacist and loved it; he had a rewarding career, and that's still needed, as are pharmacists in hospital pharmacy, industry, and investment capital companies," McCourt says. "Explore the possibilities. Have the courage to say, 'What if?' and be willing to take a shot at it."