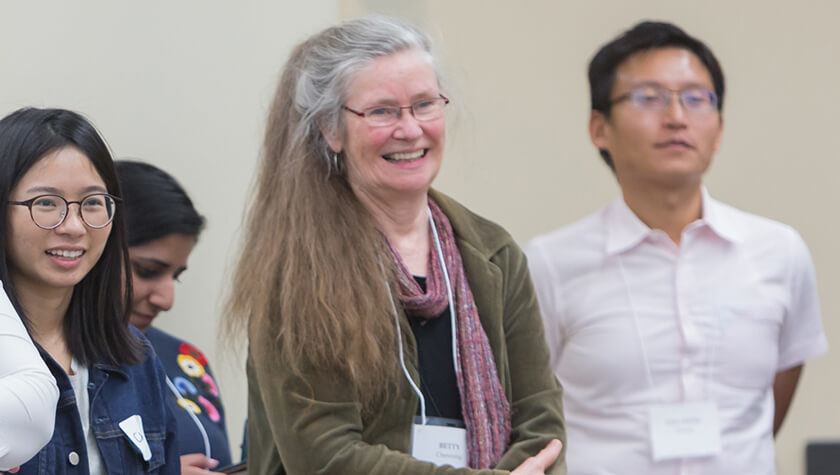 11
September
New project aims to mobilize pharmacists to immunize Alzheimer's patients and caregivers in Milwaukee
Alzheimer's disease carries myriad devastating effects. In addition to the cognitive effects, people with Alzheimer's often develop an unsteady gait and slow shuffle, which can make mobility a steep challenge, even with a caregiver on hand.
"People living with Alzheimer's and their caregivers are at a distinct disadvantage when it comes to receiving immunizations," says Betty Chewning, professor in the University of Wisconsin–Madison School of Pharmacy's Social and Administrative Sciences Division. "These people, pressed for time and money, might find it really difficult to go to clinics for immunizations that aren't absolutely necessary."
Although voluntary and not medically required, immunizations can ward off detrimental and potentially fatal illnesses and help patients with Alzheimer's avoid hospital visits.
In 2015, Chewning and other faculty and researchers within the School of Pharmacy's Sonderegger Research Center for Improved Medication Outcomes released their second Lemberger Report, which was a comprehensive look at health issues and opportunities in the state of Wisconsin.
One of the elements included was an epidemiological look at discharge data for pharmacy-related ambulatory care sensitive conditions across Wisconsin, which surfaced a surprising result: Nearly a third of hospitalizations for adults aged 65 and older were due to bacterial pneumonia in 2009. Only congestive heart failure was responsible for a larger percentage of hospitalizations.
"We're looking at diagnoses that pharmacists can make a difference in, and of course these numbers said to me: immunizations." 
–Betty Chewning
"We're looking at diagnoses that pharmacists can make a difference in, and of course these numbers said to me: immunizations," says Chewning.
Further investigation showed that bacterial pneumonia immunization rates in Wisconsin counties ranged from 30 percent to 70 percent in 2014.
Keeping in mind the particularly high needs of patients with Alzheimer's, most of whom are also over age 65, Chewning has developed a partnership with Hayat Pharmacies in serving high need areas of Milwaukee to begin an initiative designed to increase immunization rates among patients with Alzheimer's and their caregivers.
The project, funded by Bader Philanthropies, Inc. is set to get underway in September 2019 — in time to make an impact before flu season strikes.
Community focus
"We're going to improve access, awareness, and collaboration among community partners to increase vaccination rates," says Dimmy Sokhal (PharmD '13), Hayat's chief clinical officer, who is working with Chewning on the project. "Hopefully we are going to be able to make a positive impact."
Chewning developed strategic partnerships with the Muslim Community and Health Center in Milwaukee, as well as the Alzheimer's Association of Wisconsin. Both groups will identify Alzheimer's patients who are living in independent dwellings and need the service and will refer them to one of four Hayat locations serving low-income areas of Milwaukee, including three locations on the north side and one on the south side. Hayat will also consider its current patients for the service.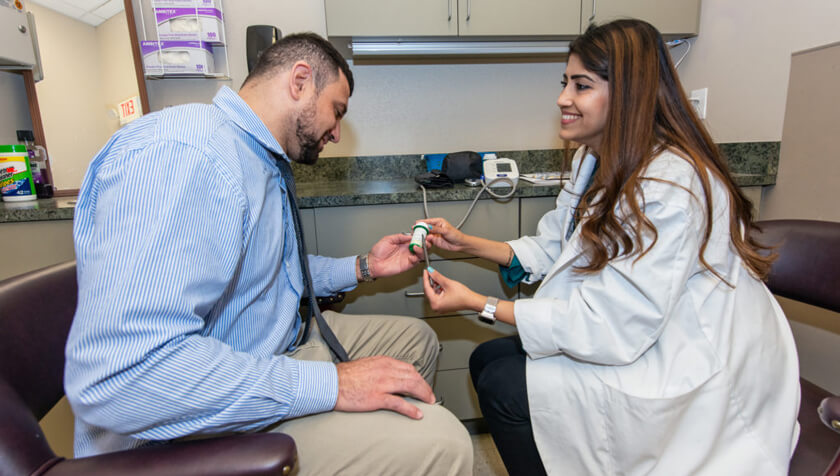 Given the high portion of older adults hospitalized for bacterial pneumonia, the pharmacists will be focusing on that immunization, as well as immunizations for influenza and shingles. Patients can receive the vaccines both in the pharmacy, when they would normally be stopping in to refill prescriptions, or they can opt to have a pharmacist visit their home.
"I wanted to focus on Milwaukee for two reasons: I primarily wanted to focus on people who are at risk and don't have resources, and I also wanted to partner with a group like Hayat that already has built the capacity for doing home visits," says Chewning. Hayat pharmacists, Sokhal included, make frequent home visits to patients, based on need.
"I often work with patients with dementia, and two of the biggest problems I see are getting them to their appointments on time and vaccine coverage and convenience," says Sokhal. "Access to immunizations has always intrigued me, and I'm looking forward to seeing how we can increase access for patients who need it with projects like this."
Milwaukee is a diverse city, with a multitude of cultures, each with different perspectives and fears — even as they pertain to medical care, such as immunizations.
"One of our challenges will be to find the most respectful way to introduce people to the idea of immunizations that will foster trust," says Chewning. To help understand the unique needs of the communities she's trying to serve, Chewning is gathering input from advisory groups to inform the researchers of what barriers they might encounter, such as neighborhood safety concerns.
"It's important to me and to everyone involved that we learn from the communities we're serving," says Chewning. "We're coming at this with humility, wanting to have input through stakeholders representing different perspectives."
Empowering pharmacists
Wisconsin pharmacists have a unique advantage in approaching immunization rates, says Chewning, thanks to the Wisconsin Immunization Registry (WIR), which expects anyone who delivers an immunization to register it with the state, creating a complete record for who received what and when. The registry also reflects the immunization schedules set by the Centers for Disease Control (CDC), meaning patients and health care providers alike can view when recommended shots are due.
"All states are now developing this type of registry, but Wisconsin was one of the early leaders and now has a more complete registry," says Chewning.
Currently, as the groundwork for a wider rollout takes shape, only a subset of Wisconsin pharmacies have received a faster and easier two-way communication access to WIR — and Hayat is becoming one of them in fall 2019.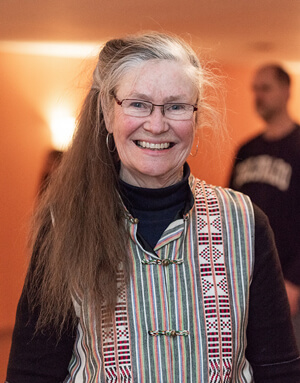 "This project is only really possible because of WIR and because Hayat can check the registry to see the immunization history of a patient and what the CDC recommends next," she says.
The project is in part inspired by former students of the School of Pharmacy: Chris Gardipee (PharmD '16), David Dulak (PharmD '16), and Cameron Cech (PharmD '16). Gardipee recently joined Hayat and will actually be assisting Sokhal with the project.
As part of Chewning's Communications Lab course, the students led a longitudinal project that worked with a pharmacy to develop a work plan for efficiently using WIR. The idea was to anticipate the needs of patients visiting the pharmacy on a regular basis, such as those with chronic conditions. Before the patient arrives, the pharmacist could pull their immunization information from the registry and prepare to meet those patient needs by offering due vaccinations.
"They developed what turned out to be a pretty innovative work plan that was published in the Journal of the Pharmacy Society of Wisconsin, and then they were invited to present at the CDC's National Adult and Influenza Immunization Summit for creating a unique program," says Chewning. "They showed this is a feasible concept."
In addition to building the case for broader pharmacist access to WIR, the researchers are also hoping that this immunization work will raise awareness about what pharmacists can do.
"I think most people think about pharmacists only in terms of immunizations for the flu," says Chewning. "Running this project during flu season not only helps us prepare these communities, but it's also an opportunity to raise consciousness about the other immunizations pharmacists can deliver."
A sustainable system
Throughout the 2019–2020 flu season, Chewning has set a high goal of immunizing 200 pairs of Alzheimer's patients and their caregivers.
But more importantly, she wants to create a sustainable system to keep the immunization service up and running, even after the grant-funded project ends.
"We're going to improve access, awareness, and collaboration among community partners to increase vaccination rates." –Dimmy Sokhal
"Our task is really to bring together the three partners, all of whom are enthusiastic about this project, to develop the communication strategies and the electronic systems that will allow this to happen," says Chewning.
What they build and discover can be used as a model for other pharmacies in Wisconsin and across the nation, as other states build up their immunization registries and as pharmacists continue to expand their role on the health care team.
"This is an important quality improvement project for Hayat Pharmacy by designing a feasible system they can maintain. At the same time it allows us to document the processes and steps that are important to pull something like this off elsewhere," she says.