Beaver Dam Hometown Pharmacy, Beaver Dam
Preceptor: Abbigail Linde
National Matching Program Code: #155923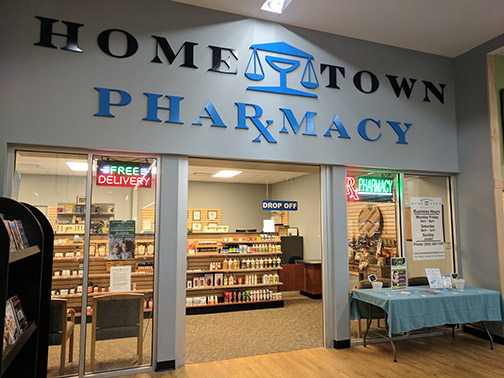 Hometown Pharmacy is a locally owned business with over 40 locations throughout Wisconsin that strives to provide leading edge pharmacy and complementary health care services.
Beaver Dam Hometown Pharmacy offers many services one might expect from a community-based pharmacy such as specialty adherence packaging, immunizations, and MTM services but is also currently expanding clinical services. With a pharmacist health coach on staff, utilizing nutracueticals, a body composition machine, and an appointment based practice model we provide weight loss and wellness coaching programs to improve the health of our patients. We have also developed a collaboration with mental health nurse practitioners to provide access to psychiatric services and long acting injectable medications.
Residents will have the opportunity to expand clinical services and establish collaborative practice agreements with local practitioners in the areas of tobacco cessation, substance abuse, and more. In addition, residents will utilize available opportunities at our other locations to further expand the scope of the experience.