Allegra Browne, Resident at Southwest Health Pharmacy, Platteville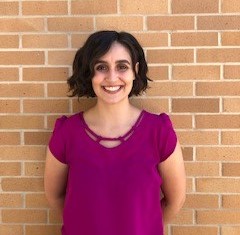 Education:
West Virginia University School of Pharmacy – PharmD, 2021
Residency Project:
My residency project will focus on capturing minutes for my site's chronic care management program in our outpatient pharmacy.
Career Goals:
After residency, my goal is to work in a clinic or community pharmacy that focuses on ambulatory services. I hope to continue working with patients to help manage their chronic disease states.
Factors I considered when choosing a residency program:
When choosing a residency, I focused on programs that offered opportunities beyond staffing and lined up with my career goals.
Why I chose this program:
I chose this program because the variety of sites located around the state with each site offering unique experiences. I was drawn to my specific site because the pharmacy is located within the same location as their clinic giving me the opportunity to work closely with providers in an ambulatory setting.
Advice for future residents:
My advice for future residents is even though you're working hard don't forget what you're working towards, and make sure you're taking time for yourself.