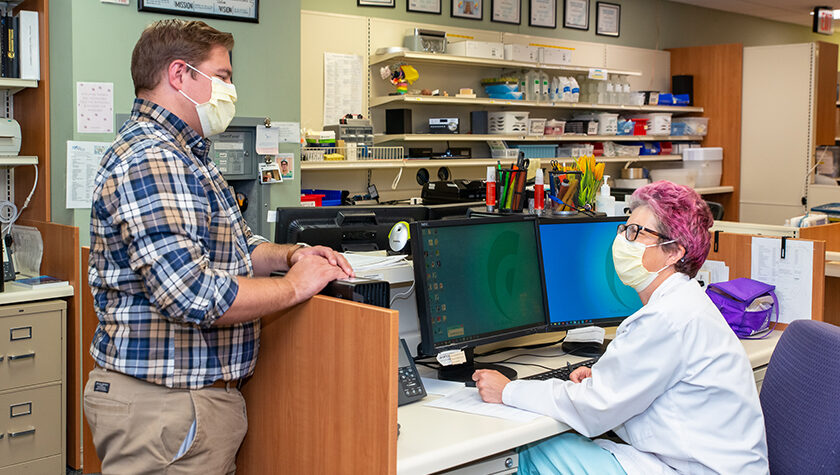 14
June
Developed by School of Pharmacy alumni, faculty, and staff and collaborators, the toolkit aims to save lives
By Jessica Steinhoff
The opioid epidemic has continued to grow during the COVID-19 pandemic. According to the Centers for Disease Control and Prevention, an average of 207 people died each day from an opioid overdose between May 2020 and April 2021 — a 35 percent increase over the previous year. Rural populations, which account for 30 percent of Wisconsinites, tend to be disproportionately affected.
To address this crisis, a team from the University of Wisconsin–Madison School of Pharmacy partnered with pharmacists from Fort HealthCare (FHC), a health system in Jefferson County, Wis., to develop a free Opioid Stewardship Toolkit debuting in 2022. Designed for pharmacists in health systems that serve rural communities, the toolkit is a prime example of how the Wisconsin Idea touches lives across the Badger State.
According to FHC's Tyler Prickette (PharmD '17), a clinical pharmacist who was integral to the toolkit's development, this new resource helps rural pharmacists amplify their impact when fighting opioid misuse.
"By showing the role opioid stewardship programs have to play locally, this toolkit can help rural pharmacists make the largest possible impact in their communities."
—Tyler Prickette
"The opioid epidemic's national impact is often in the news, but it's not always clear what to do with this information on the local level," he says. "By showing the role opioid stewardship programs have to play locally, this toolkit can help rural pharmacists make the largest possible impact in their communities."
The toolkit delivers resources and guidance to health systems that are just starting to develop opioid stewardship initiatives as well as those that are ready to expand their efforts. It includes eight modules focused on issues such as getting buy-in from leadership and using electronic health records (EHR) to measure outcomes. There are also examples of opioid stewardship programs Wisconsin health systems have implemented, lessons these systems learned in the process, and supporting evidence that helped the programs take flight.
Saving time, saving lives
According to Prickette, rural pharmacists can save time by learning how others have developed their opioid stewardship initiatives.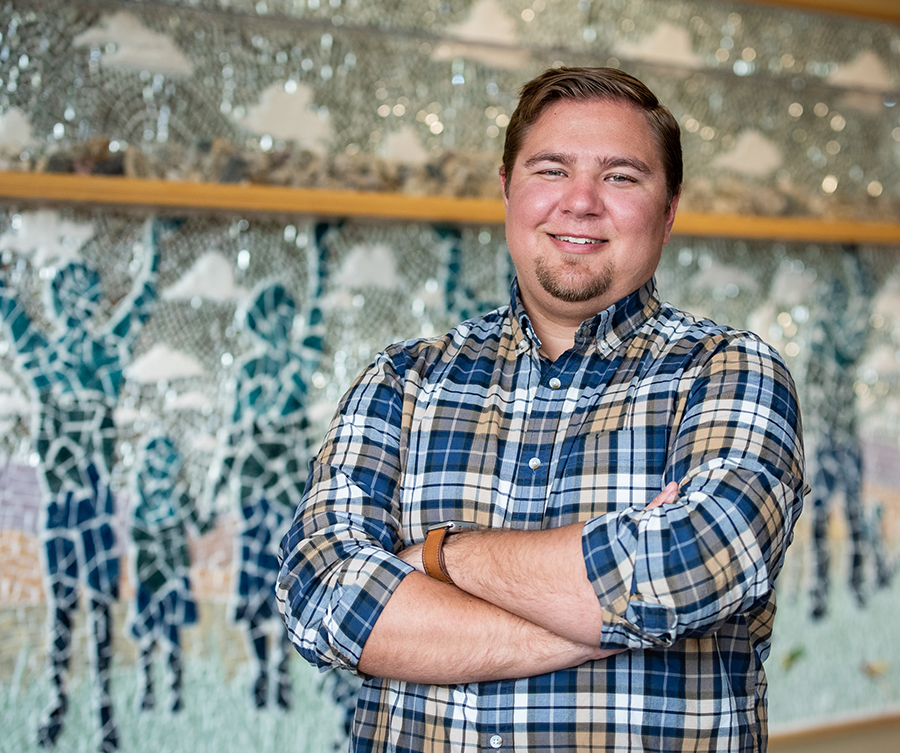 "Having examples and data to build on means you don't have to start from scratch," he says. "You can adapt an existing program or someone else's approach to a problem, possibly saving months."
This matters because time is so valuable in rural settings, Prickette adds.
"Most rural communities don't have the same access to specialty care that larger communities tend to have, so rural providers wear many different hats," he explains. "We have to find the information we need quickly so we can keep wearing all of the other hats our patients need us to wear."
Time savings can also help interventions reach rural patients sooner than they otherwise would, saving lives.
Laying the groundwork
The Opioid Stewardship Toolkit grew out of collaborations between FHC and the School of Pharmacy's Sonderegger Research Center for Improved Medication Outcomes (SRC), especially projects evaluating the effectiveness of a clinical decision support tool created by Cerner, Fort HealthCare's electronic health records (EHR) provider.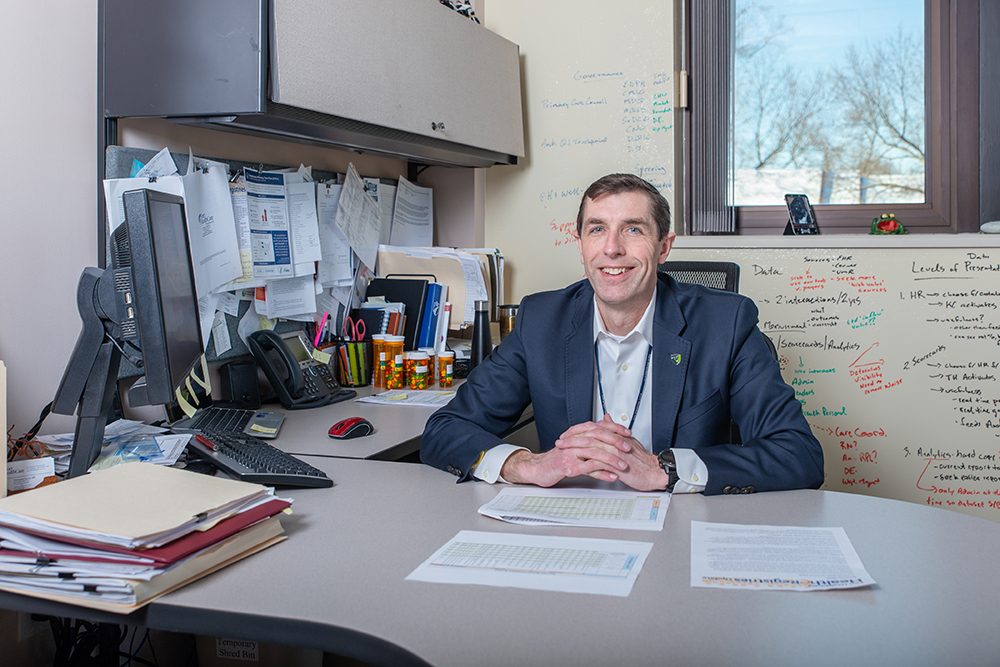 From 2019 to 2021, SRC researchers joined forces with Sarah Pagenkopf (PharmD '07), who was then FHC's director of pharmacy, and Chris Barron (BS '97), executive director of population health, to compare EHR data from before and after the tool's implementation. The tool led to improved opioid prescribing patterns and other positive outcomes, says Erica Martin, director of practice and population health initiatives for another key collaborator, the Pharmacy Society of Wisconsin (PSW).
"After implementation, Fort HealthCare experienced a decline in patients with opioid, benzodiazepine, and concurrent opioid-benzodiazepine prescriptions," she notes. The number of patients with opioid prescriptions declined by 20 percent, and the number of patients with benzodiazepine prescriptions declined by 40 percent, with a concurrent increase in provisionment of naloxone, which can reverse the effects of an opioid overdose.
Creating a similar tool tailored to Wisconsin pharmacists serving rural areas seemed like a logical next step.
Building the toolkit
Development of the new, Wisconsin-focused toolkit officially began in February 2020, when Professor Michelle Chui — SRC director, Hammel-Sanders Distinguished Chair in Pharmacy Administration, and chair of the Social and Administrative Sciences Division — and Professor Dave Mott received project funding from the UW Institute for Clinical and Translational Research (ICTR) Stakeholder and Patient Engaged Research Award.
Chui found this funding opportunity with Kate Rotzenberg (PharmD '07), a member of the School of Pharmacy's teaching faculty and administrator of PearlRx, a practice-based research network within the SRC.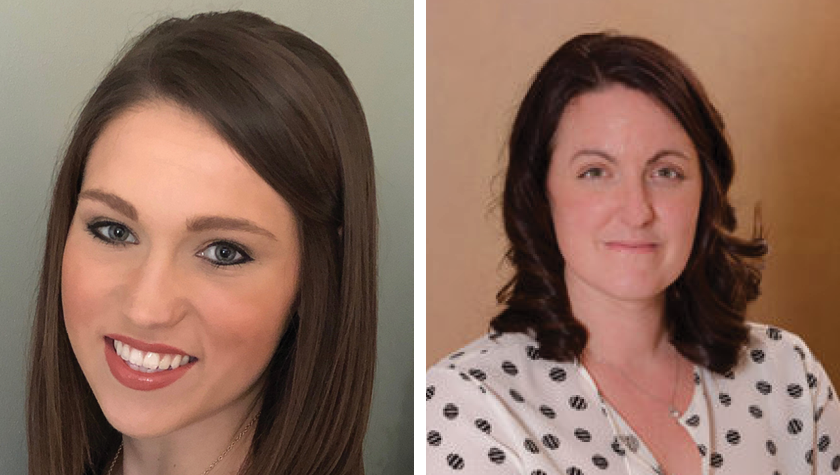 "At the time, Kate was interviewing hospital pharmacy directors around the state to learn what challenges they were facing and how the SRC could partner with them to help," Chui recalls.
"We realized there was an opportunity to improve opioid stewardship by engaging with health-system stakeholders," she says. "Pharmacists at Fort HealthCare wanted to do the same thing. We found each other at the right time."
SRC researchers teamed with FHC's opioid stewardship committee to create three stakeholder groups to help identify feasible interventions: health professionals, patients, and community members such as school nurses and the county sheriff. By helping these three groups talk to each other, the SRC has fostered buy-in among FHC leadership.
Then, in 2021, they received additional funding from ICTR's Dissemination and Implementation Launchpad to disseminate their findings. Like ICTR itself, the toolkit project aims to turn siloed knowledge production into collaborative, interdisciplinary work, Chui says.
"A few years ago, most projects to address the opioid crisis were siloed," she says. "We wanted to reach across the continuum of care."
FHC's Prickette and Pagenkopf and SRC research scientist Martha Maurer served on the toolkit's core development team, along with Chui and other School of Pharmacy members: Professor David Mott (BS '88, MS '92, PhD '95), William S. Apple Distinguished Chair in the Social and Administrative Sciences Division, and Jason Chladek, a PhD student in the Health Services Research in Pharmacy program. School of Pharmacy web developer Sally Griffith-Oh was also essential to its creation.
Pharmacists from health systems across Wisconsin soon began contributing, starting with a focus group in April 2021.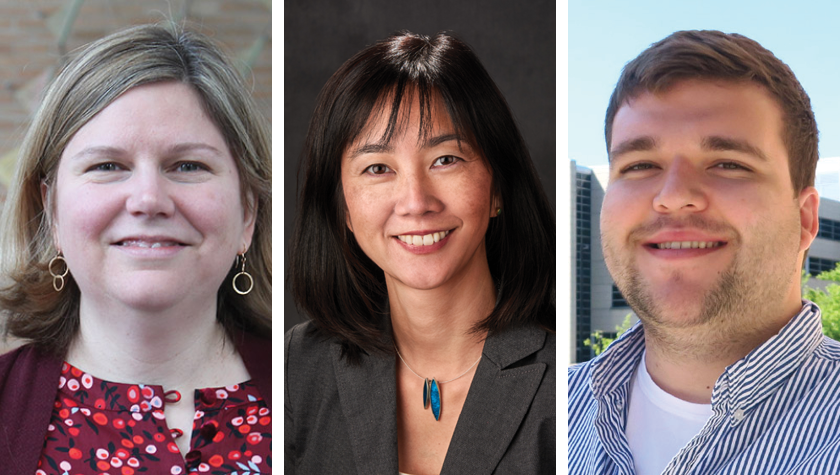 "Early in the process, we invited pharmacists from health systems beyond Fort HealthCare to see what they thought would be valuable to include in the toolkit," says Maurer. "This allowed us to respond to their needs while developing it."
After this, pharmacists from FHC and other systems shared lessons learned while developing opioid stewardship programs. This group included SouthWest Health's Bryant Schobert (PharmD '14), ThedaCare's Nicole Green, and representatives from Aspirus and Reedsburg Area Medical Center.
Maurer and Chladek fleshed out the toolkit's content in fall 2021, combining information from FHC staff, rural pharmacists identified through PearlRx, and opioid stewardship resources developed by other health systems and government agencies. They also incorporated feedback from multiple stakeholders, including the focus group participants from the start of the process.
Next, PSW helped Maurer and Chladek produce a podcast that takes a deeper dive into the toolkit's content. Hosted by Maurer, the Q&A-style episodes use FHC and ThedaCare as case studies, exploring how it initiated opioid stewardship efforts, expanded the role of pharmacists and more.
"We made a podcast to offer another way for people to interact with the toolkit's content," Chladek says. "It's nice to hear pharmacists talk about their experiences of building opioid stewardship programs rather than just reading about them. It adds a human element."
Spreading the word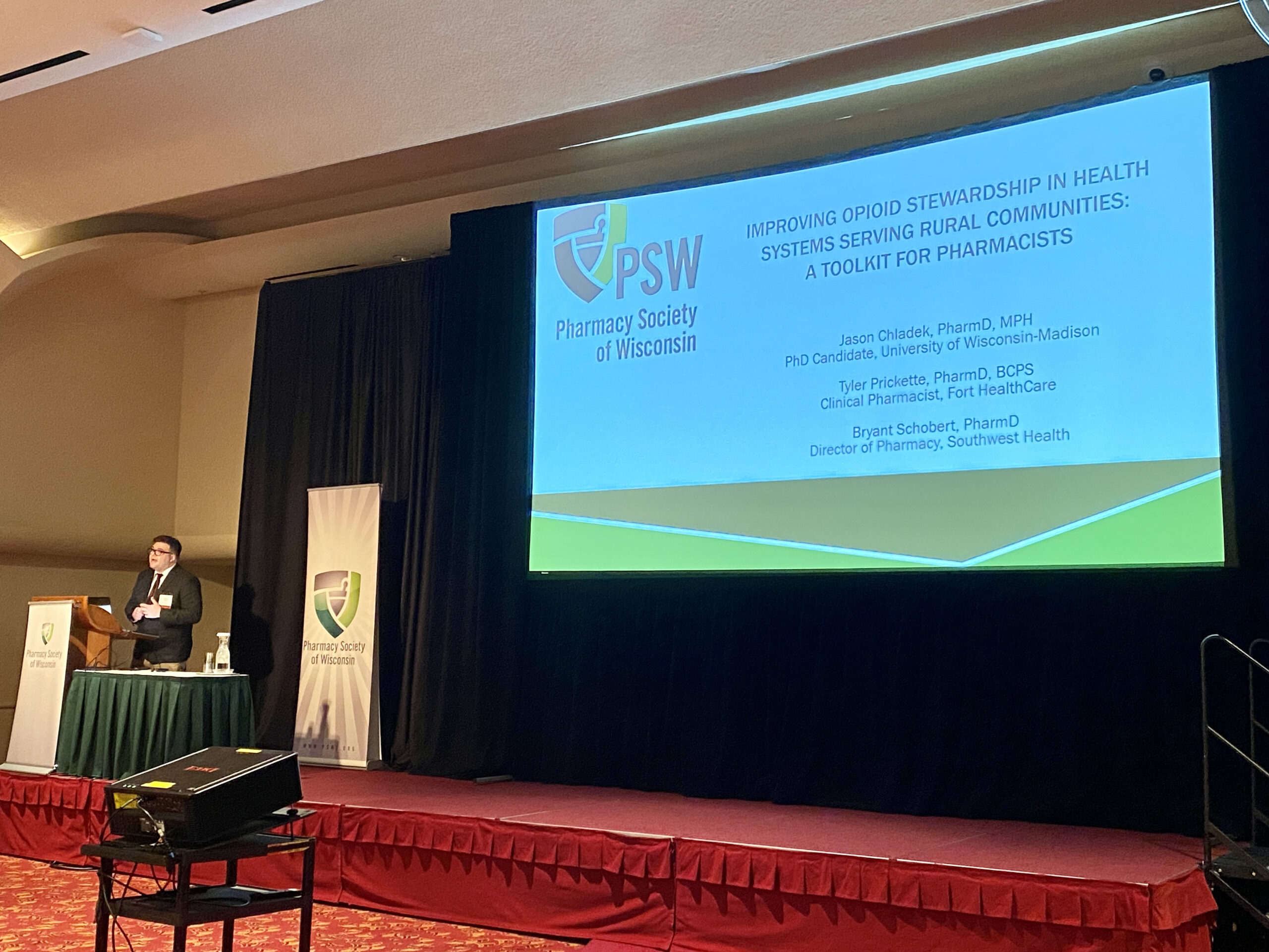 PSW has shared the Opioid Stewardship Toolkit with thousands of Wisconsin pharmacists. Population health director Erica Martin and marketing director Megan Grant helmed these efforts, which included unveiling the toolkit at PSW's 2022 Educational Conference and publicizing the toolkit through the newsletter its 4,500 members receive each week.
The toolkit made its official debut at a conference session co-presented by Chladek, Prickette, and Schobert. The session sparked a discussion about the toolkit's themes.
"There was a lot of discussion about getting buy-in from health-system leadership," Chladek says. "It's clear that rural pharmacists are eager for ideas on how to get their leaders' support."
The team's next steps involve continuing to spread the word. Maurer says she's identifying conferences and other opportunities to promote the new resource.
Chui has her sights set farther afield, taking the Wisconsin Idea across the state's borders.
"I can envision this toolkit making a difference in rural parts of Iowa, Minnesota, and other states," she says.