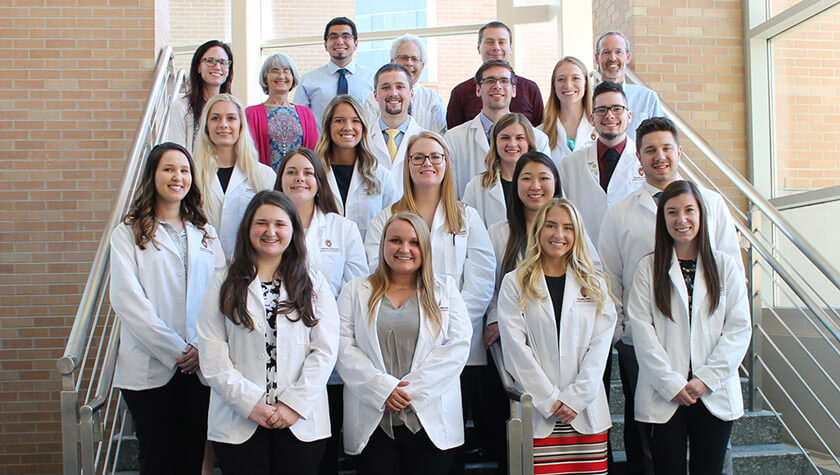 7
June
Future pharmacists learn how to innovate practice in areas that need it most
The small village of West Salem, tucked in the scenic Coulee Region of Wisconsin, has about 5,000 residents, who make up part of the 18 percent of Americans who live more than 10 miles away from their nearest hospital — their nearest, Gundersen Lutheran Medical Center, is about 15 miles away, in southern La Crosse. Their nearest pharmacy, on the other hand, sits on one of the village's main streets.
This is where Anna Lattos, PharmD student at the University of Wisconsin–Madison School of Pharmacy, grew up. As a teenager, she worked at a local independent pharmacy that delivered medications to patients' homes within a two-hour radius — for free.
"Our patients relied on us strongly, and through our service and those visits, we built trust that strengthened our rural community's health," she says. "I witnessed pharmacists having this huge impact, and that fueled my passion to reach that level of accountability."
Lattos — whose parents, David and Marcy Lattos (BS '97), are also pharmacists — chose to enroll in the School's PharmD program to become an accessible, knowledgeable health care professional who can build strong relationships with patients to advocate for her small community's health.
That community focus is a central tenet of the School's new Rural Pharmacy Practice concentration in the PharmD program, which officially begins in the fall 2019 semester with a cohort of 16 students, including Lattos.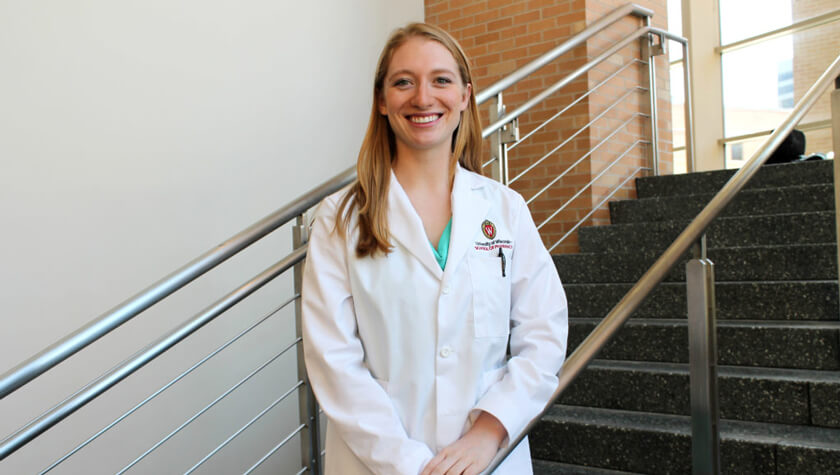 "Rural pharmacists are uniquely positioned to produce positive change in rural communities, where there might be only one or two physicians and one hospital," says Ed Portillo (PharmD '14), assistant professor in the School's Pharmacy Practice Division, who is leading the new program in conjunction with a faculty committee. "If you connect with the right people, you can really drive change forward and be a community leader."
The Rural Pharmacy Practice option is open to third-year PharmD students, who will then take courses specializing in rural health, project management, and service implementation incorporating a longitudinal project. In their fourth year of the PharmD program, the Rural Pharmacy Practice students will have at least two of their Advanced Pharmacy Practice Experiences (APPEs) in rural settings, or choose the School's rural-focused residency-track APPE and complete the majority of their eight rotations in a rural environment.
"I have seen and read about pharmacy-driven programs assisting patient health and I want to be able to implement those programs myself one day in a practice setting," Lattos says. "I believe pharmacists are some of the most well-equipped health professionals to be embedded within a community to assist in overall health outcomes."
The Rural Pharmacy Practice option marks the third concentration introduced in the PharmD program in the last year, joining the Pharmacy Operations and Technology Management option and the Pathway of Distinction in Research.
"We need to produce pharmacists who have strong leadership abilities and can look at what's currently happening in health care and ask, 'How can we be the people to change this and make it better?'" says Portillo. "It's our job to train student pharmacists to be the caliber of practitioner that is capable of making those changes."
Insight from rural health leaders
The Rural Pharmacy Practice option has been in development for two years, with help from a rural health committee formed at the School — composed of Associate Professor Bob Breslow, Associate Professor Casey Gallimore, and Professor Mara Keiser, of the Pharmacy Practice Division; and Assistant Professor Kevin Look and Professor David Mott, of the Social and Administrative Sciences Division.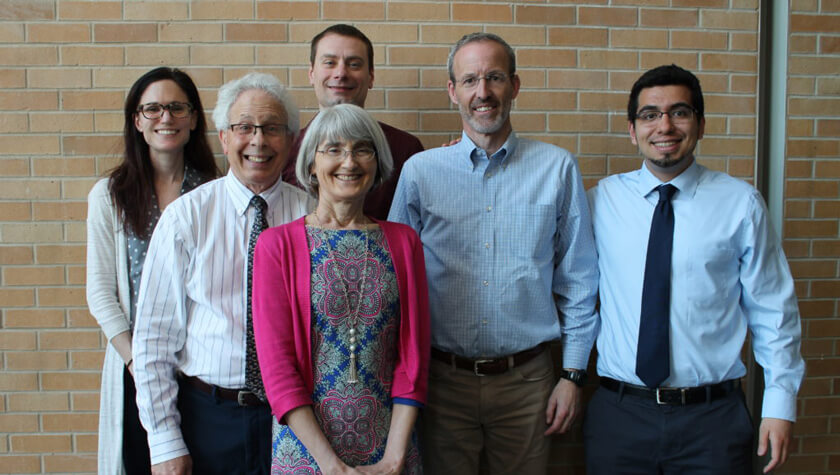 "I've worked with rural populations and have heard from patients about the important role pharmacists play in those communities," says Look. "There is a real need for pharmacists in the state's rural areas, and helping to plan this education opportunity intrigued me not only from a Wisconsin Idea perspective but also in hearing the needs of the community through my research."
"We're continuing to see a need to improve health care across the country, in urban areas as well as rural," says Portillo. "And it so happens that over 90 percent of the landmass in Wisconsin is rural, so we developed a high-impact program to get our students to be the practitioners to go into rural communities, understand how they can advocate for patients, and develop change."
The group also consulted with the Wisconsin Rural Health Collaborative, the Wisconsin Academy for Rural Medicine, and the Wisconsin Office of Rural Health, as well as alumni and current students of the School to develop the coursework and direction.
"We didn't come in with answers; we came in with questions," says Portillo. "We engaged our alumni from rural communities and asked them, 'What are the skills that pharmacy students need to learn to be as effective as possible when they are you one day?'"
They developed a curriculum, with a Practice Innovations course and a Rural Health course, to be as in line with those insights as possible.
Recognizing rural health needs
Patients living in Tomah, Wis., have different health care needs and experiences than patients living in Ashland, or Beaver Dam. Services that are desperately needed in one area might not be helpful in another.
Pharmacy students developed templates other students could use during the Rural Health Course to learn how to assess a community and develop services that meet a population's needs. Peter Roth, a second-year PharmD student who is set to begin the Rural Pharmacy Practice concentration in Fall 2019, has already noticed some of the unique needs of his hometown: Plymouth, Wis.
"I believe pharmacists are some of the most well-equipped health professionals to be embedded within a community to assist in overall health outcomes." –Anna Lattos
"Our biggest issue is health literacy rates, especially because we have some education disparities," he says.
Each student is assigned a rural Wisconsin community, and throughout the semester, they will research local data for disease state prevalence, morbidity and mortality statistics, smoking rates, alcohol use, and other public health data. They also visit the community and speak with pharmacists and patients there to get a sense of what could be improved or implemented.
At the end of the semester, students present a proposal for a service tailored to their community's needs. "The students are learning how to determine what types of services are appropriate for a population," says Portillo.
While this research is ongoing, pharmacy leaders in rural health also visit the class and speak about their practices and innovative services they've implemented, such as a comprehensive population health algorithm at Fort HealthCare overseen by Chris Barron (BS '97).
"We're bringing rural pharmacy leaders to the School so students can learn what's happening on the cutting edge of rural practice in Wisconsin," he says.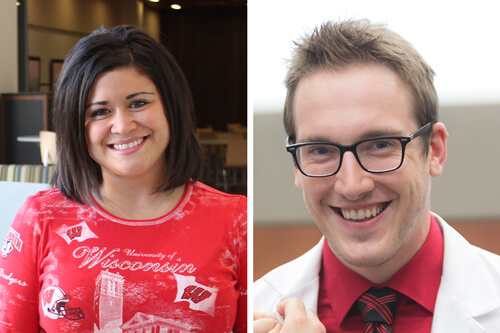 But not every speaker is a pharmacist — the class is also hosting John Eich, director of the Wisconsin Office of Rural Health; Jeremy Levin, director of advocacy at the Rural Wisconsin Health Collaborative; and others.
"Interdisciplinary is almost too weak of a term," says Look. "But we really want to bring people in from a range of organizations dealing with rural populations to get a bigger picture, because those external perspectives are not something we focus on often."
Having speakers with broad expertise also helps students be aware of changes to health care coming down the pipeline and how they might impact their future practice and patients. This type of holistic context helps develop ideas for future practice models, Look says.
"It helps them be an advocate for their patients and profession and gives them the ability to do things in rural areas that are new, innovative, and really creative."
Implementing positive changes
In addition to the Rural Health course, students in the Rural Pharmacy Practice concentration also take two semesters of Practice Innovations, which pairs them with volunteer preceptors at the William S. Middleton Memorial Hospital to implement needed projects.
All of the projects put the student pharmacists in positions to make real change in patients' lives. For example, in a trial of the Practice Innovations course, Maria Wopat (PharmD '10), clinical pharmacy specialist at the William S. Middleton Memorial Hospital, worked with students to help veterans monitor their bone health. The PharmD students called veterans in rural communities and offered DEXA scans, which measure bone density. Then when the results were in, the students would get back in touch with the patient to ensure they are on the right medications to avoid fractures.
After helping to create the rural health course with Portillo and the other faculty, third-year pharmacy student Graham Edwardson felt the next natural step was to enroll in the trial of the Practice Innovations course, where he worked with Wopat on the osteoporosis project.
"The pharmacist-run osteoporosis project has been great to work on and I think has the potential for wider implementation. Having the ability to manage a project like this is going to help me with my APPEs and with a future residency," says Edwardson. "Dr. Portillo's energy and enthusiasm for rural health is infectious and he is invaluable to our School."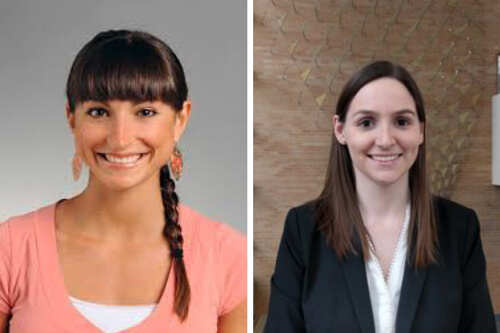 In another project, led by Erica Wagner (PharmD '13), clinical ambulatory care pharmacist, students help deprescribe proton pump inhibitors (PPIs) to help patients avoid harmful effects of long-term use, including bone fractures, dementia, and micronutrient deficiencies. An estimated 50 percent of outpatient PPI use is inappropriate, and Wagner's clinic created an algorithm to identify patients who should taper their PPI use, whom pharmacy students then follow up with.
When Wagner was a pharmacy student at the School herself, she says the most memorable and meaningful experiences occurred when she was able to put her classroom learning into action. "The Practice Innovations course does just that," she says. "It allows pharmacy students to use their clinical knowledge in real-world experiences and have a direct impact on patient care, while exposing them to research and how to present their findings."
One of the students working with Wagner on the project is Musetta Steinbach, who is in her third year of the PharmD program.
"The Practice Innovations class has helped me develop the skills to be confident in how to design an intervention and carry it through to the end successfully," says Steinbach. "For most of pharmacy school, we are focused on building our knowledge, so it has been great to work with a pharmacist and use that knowledge to make a real difference in patients' lives."
"We're teaching PharmD students how to manage projects and drive positive change in the profession by getting hands-on experience and applying what they're learning in the classroom as they go," says Portillo. "That's rare for schools to have."
Looking forward
Graduates of the Rural Pharmacy Practice option will also be Wisconsin AHEC (Area Health Education Centers) Scholars, which is a national recognition the student pharmacists will carry forward. The AHEC program, also two years, is concurrent with the rural health concentration and includes a rural immersion, where an interprofessional group of students spends five days in a rural community, visiting health clinics, hospitals, and community centers.
"We're teaching PharmD students how to manage projects and drive positive change in the profession by getting hands-on experience and applying what they're learning in the classroom as they go." –Ed Portillo
"They can take the community focus aspect and combine it with their project management skillset to do some really innovative work as soon as they graduate," says Portillo.
As the Rural Pharmacy Practice option in the PharmD program continues to develop, Portillo hopes to add an interprofessional APPE that would help students get more comfortable with working on a care team.
Going forward, Portillo also hopes to partner with more Wisconsin health systems to broaden students' opportunities for the Practice Innovations course.
"Pharmacists are a great resource who can help ease the workload providers in rural areas have, while developing close relationships with patients," says Carly Bohnen, second-year PharmD student enrolled in the Rural Pharmacy Practice Program. "I am excited to take this education back to St. Germain, my hometown, and be an accessible and trusted resource in that community to provide individualized care for each patient."