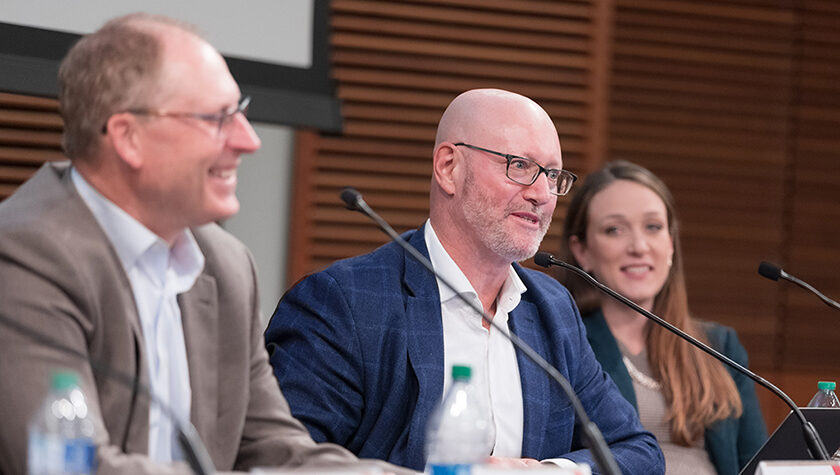 8
December
Photos by Todd Brown
Every fall, the University of Wisconsin–Madison School of Pharmacy invites its Board of Visitors — an advisory committee comprising luminaries in health care and research — to campus to discuss the latest and greatest influencing the profession of pharmacy. This year, the visit included a panel discussion of alumni about trends and opportunities in health-system pharmacy and how the School can best prepare its students. The panel featured a breadth of expertise:
Dave Ehlert (PharmD '99), vice president and general manager at McKesson U.S. Pharmaceutical & Specialty Health
Chris Hatwig (MS '90), president of Apexus LLC
Steve Rough (BS '91, MS '94), senior vice president at Visante
Kristin Tiry (PharmD '16), pharmacy manager at Froedtert Hospital.
Following the panel, the Board and School of Pharmacy community held a reception. Recap the event in photos.