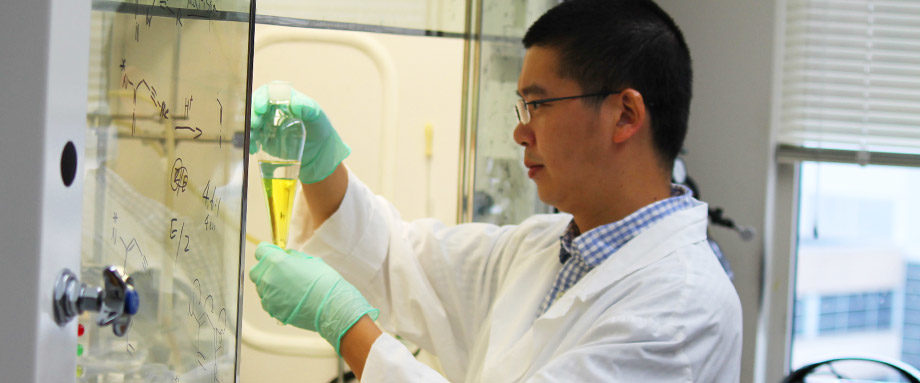 Located at the University of Wisconsin – Madison School of Pharmacy, the Medicinal Chemistry Center (MCC) is a center of expertise focused on providing collaborative drug discovery services to chemists, biologists, and the biomedical community across all therapeutic areas. Our mission is to drive translational drug discovery and development through the design and synthesis of novel small molecule based therapeutics.Services provided by the Medicinal Chemistry Center cover a range of drug discovery activities with flexibility to respond to each client's specific project needs (please contact us to discuss). Our collaborative drug discovery services include:
Providing expert opinion to medical researchers seeking medicinal chemistry guidance
Synthesis of small molecules that have been identified as bioactive
Development of lead and probe molecules for target identification
Hit-to-lead optimization to improve drug-like properties
Construction of libraries of small molecules, synthetic and naturally occurring, unique to UW-Madison
Large-scale preparative synthesis to support animal model studies
Chemoinformatic analysis and rational drug design
Support for individual and center-based research grants
Though collaborative in nature, MCC services are not free, and an estimate of project costs will be provided prior to project initiation. The MCC works primarily with investigators from UW-Madison; however, we also extend our services to external universities as well as private sector pharmaceutical and biotech industries.