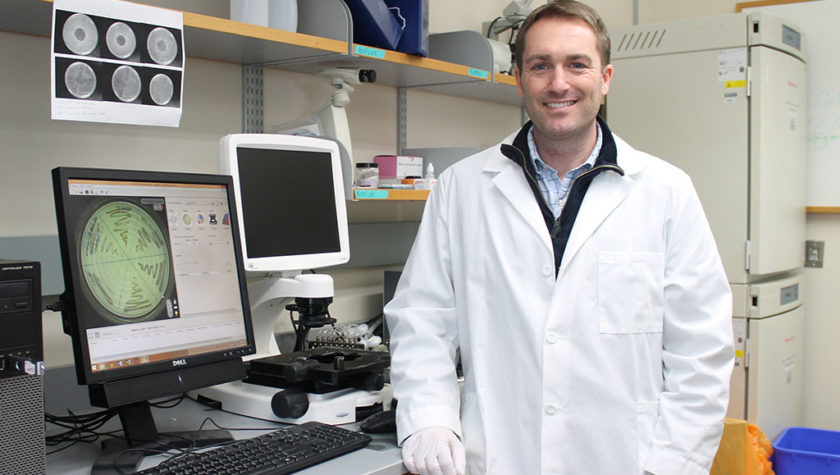 12
March
New School of Pharmacy research collaboration with UW Health examines effectiveness of a new antibiotic 
Although not highly virulent, an organism that thrives in most environments and can infect patients is lurking in most hospitals — and it can be extremely drug resistant. That bacterium is Pseudomonas aeruginosa.
"It's a common hospital-acquired pathogen that can cause bloodstream,  infections, pneumonia, and cystic fibrosis exacerbations among other infection types," says Warren Rose, associate professor in the University of Wisconsin–Madison School of Pharmacy's Pharmacy Practice Division.
Rose, who won the 2018 Distinguished Investigator Award from the American College of Clinical Pharmacy's Infectious Disease Practice and Research Network, is beginning a new research project, funded by Merck, to examine the effectiveness of a recently developed antibiotic, a combination of ceftolozone plus tazobactam, against P. aeruginosa.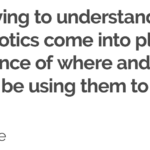 "We are trying to understand where new antibiotics come into play to find a balance of where and when we should be using them to be most effective," says Rose. "If we use them too much, that causes resistance, but if we don't use them enough, then the industry doesn't develop them. There's an important give and take."
Rose is collaborating with UW Health Infectious Diseases Clinical Coordinator Lucas Schulz (PharmD '08) and PGY2 pharmacy resident Ben Heikkinen (PharmD '17) to study the antibiotic's activity against Pseudomonas and establish parameters for when and how to use it to maintain efficacy.
"Dr. Rose brings a wealth of value to the study, including knowledge of antibiotic resistance mechanisms, treatment algorithms, and in vitro expertise as we continue to explore why resistance occurs and how to best combat it," Schulz explains.
UW Health's University Hospital is one of 12 sites nationwide designated as an Antimicrobial Stewardship Center of Excellence by the Infectious Diseases Society of America. "Conducting research with such a renowned program will help us find and implement effective solutions for patients with severe resistant infections," says Rose.
In addition to UW Health's exemplary antibiotic stewardship program and Rose's expertise, the partnership has another unique advantage.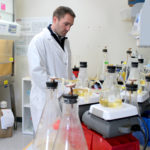 "We test all of our Pseudomonas isolates for ceftolozone/tazobactam susceptibility, whereas most hospitals wait to test susceptibility of this end-of-the-line therapy until after several days," says Schulz.
Because of this consistent testing, UW Health has one of the largest clinical data sets of Pseudomonas tested against the drug, enabling them to look for risk factors associated with antibiotic resistance. The team will analyze nearly three years of historical data as well as prospective data to see how the organism has mutated or led to resistance over the course of UW Health's three-year trial.
"By studying how patients are treated for Pseudomonas infections and the risk factors for resistance emergence, our stewardship team can create treatment algorithms to get patients started on the right drug as early as possible and improve their clinical outcomes," explains Schulz.
After they complete their analysis, Rose will also work with a health outcomes group at Merck to develop a statistical model to understand the dynamics of the treatment in the patient setting at UW Health. At the end of the study, Rose and the team will own the data and publish the results, helping researchers and health care practitioners nationwide more effectively treat Pseudomonas aeruginosa.
Learn more about the research in Dr. Rose's lab.