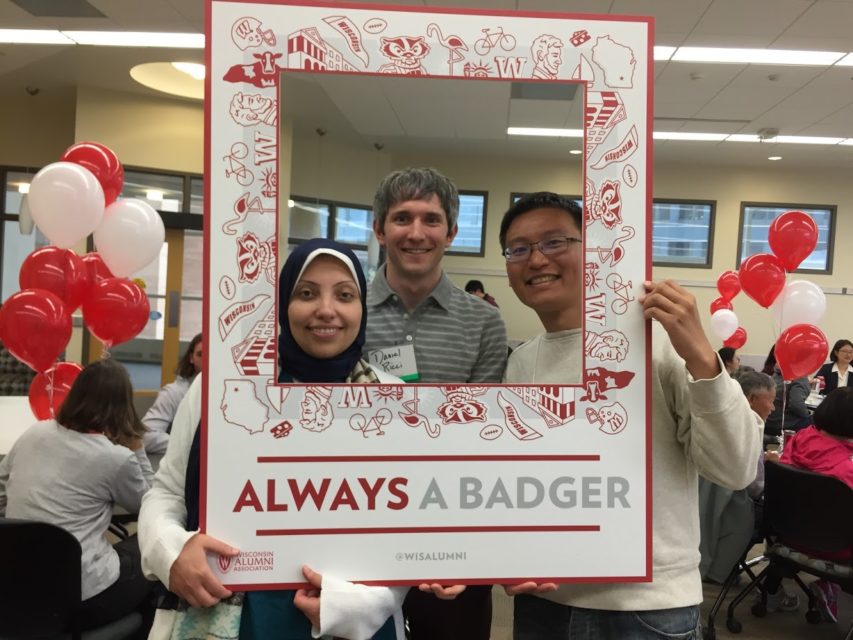 Diversity in the UW‒Madison School of Pharmacy
The University of Wisconsin‒Madison School of Pharmacy is committed to creating an inclusive learning and working environment for all students, staff, and faculty. Our school is welcoming to learners and professionals from any background, and our academic programs reflect a dedication to providing outstanding care and support to communities around the world.
We take a broad view of diversity. That's because we recognize a collective range of human differences, including but not limited to: race, ethnicity, culture, gender, gender identity, sexual orientation, age, social class, physical ability or attributes, religious or ethical value systems, national origin, language, political beliefs, perspectives, skills, and educational or life experiences.
Our Commitment to Diversity, Equity, and Inclusion
The Health Professions Higher Education Excellence in Diversity (HEED) Award recognizes U.S. health sciences colleges and universities for outstanding commitment to diversity and inclusion. The University of Wisconsin–Madison School of Pharmacy is one of only six pharmacy schools in the nation and the only pharmacy school in the state of Wisconsin to earn the honor.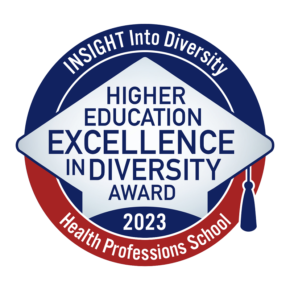 How We Encourage Diversity at the School of Pharmacy
Our view is that diversity makes us stronger and better prepared to serve a world that's anything but uniform. We encourage students to take a wider view of the globe and their place in it. We work toward this goal in many ways, including:
Implementing an Inclusive, Multicultural Curriculum — Tomorrow's healthcare professionals need to be prepared to serve a variety of populations. We help you understand the needs and perspectives of the diverse patients and professionals you will be working with.
Advancing Inclusion in Research — Our faculty and researchers pursue health care research through a patient-centered, inclusive lens. Our research approach spans from working to reduce health disparities to increasing health care access to under-served communities, and from fostering mentorships for underrepresented researchers to creating new scientific knowledge to improve the health of diverse populations.
Fostering Diverse Student Groups — To learn about the on-campus organizations devoted to support for racial, sexual, gender, and religious affiliations, visit our Student Life page.
A Perspective-Shifting Life Experience — While our curriculum and student body are diverse, so is the city of Madison. As a political and cultural capital, it's a wonderful place to be exposed to different backgrounds, viewpoints, and lifestyles.
The UW–Madison campus community also provides numerous resources and support networks for students of all backgrounds. Resources and campus centers include:
Adult Career & Special Student Services
Adult Career & Special Student Services offers information about programs and services for nontraditional and University Special students, as well as adults considering a career change.
Division of Diversity, Equity & Educational Achievement (DDEEA)
The DDEEA supports the mission of UW-Madison as it works to create a diverse, inclusive, and excellent learning and working environment for all students, faculty, staff, alumni, and university partners.
International Student Services (ISS)
ISS provides information and programs to international students about the campus and community and provides support and assistance with visas and related immigration issues.
Lesbian, Gay, Bisexual, Transgender (LGBT) Campus Center
The LGBT Campus Center works to strengthen and sustain an inclusive campus community for LGBTQ identified students and their allies.
McBurney Disability Resource Center
The McBurney Disability Resource Center serves students with physical, learning, sensory or psychological disabilities.
Multicultural Student Center (MSC)
The MSC works to strengthen and sustain an inclusive campus where all students, particularly students of color and other historically underserved students are engaged.
Native American Center for Health Professions (NACHP)
NACHP works to enhance the recruitment of Native students to UW Health professional schools and programs, improve the Native health professional student experience, establish & enhance Native health education opportunities, recruit, retain & develop Native faculty, and grow Native health academic programs.
Office of Child Care & Family Resources (OCCFR)
The OCCFR provides high quality, affordable, and accessible early child hood care and education while addressing the work-life needs of students, faculty, and staff families.
Office for Equity and Diversity (OED)
The OED promotes, integrates and transfers equity and diversity principles to nurture human resources and to advance the mission of UW-Madison.
Campus Women's Center (CWC)
The CWC is a student run organization that works to confront the oppressions women-identified individuals face by providing support services, educating the campus community on women-centered issues, and serves as a resource and referral center for all students.
Veteran Services & Military Assistance Center (VSMAC)
VSMAC assists with the transition to campus, handles the certification of education benefits, and connects military-affiliated students with needed resources to achieve academic success.
Anti-Racism Resources
Anti-Racism Resources

Our PharmD students have curated a list of resources to help everyone learn how to be anti-racist and fight against racial injustice.

Resources for White Allyship

Learn to shift behaviors to become effective anti-racist allies with resources from the Division of Diversity, Equity & Educational Achievement (DDEEA).

Addressing Racism, Equity and Diversity in the Sciences

University Communications offers a list of resources on leadership, mentorship, and teaching; allyship and self-education; examples of unit-led efforts; and recommended articles and podcasts — with a focus on science and the scientific community.
See Something? Say Something
If you or someone you know has experienced a bias or hate incident on campus, we ask that you report it to the university's Dean of Students Office.
Report an Incident of Bias or Hate