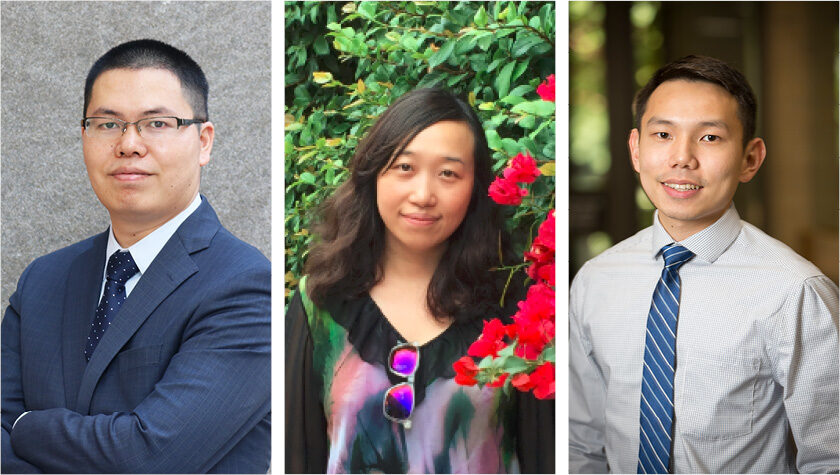 12
September
New faculty members strengthen research and education in pediatric pharmacy, drug delivery, and precision medicine
By Mary Magnuson
The University of Wisconsin–Madison School of Pharmacy has one of the top PharmD programs in the nation and is an integral part of a globally renowned research institution. This tradition of excellence attracts top talent from across the nation and beyond its borders to enhance our research and educational programs. Beginning in Fall 2020, the School of Pharmacy is welcoming three new assistant professors — one in the Pharmacy Practice Division and two in the Pharmaceutical Sciences Division — who will augment the School's expertise in pharmacy practice, drug delivery, and pharmacogenomics.
Sin Yin Lim, joining the Pharmacy Practice Division, hopes to improve pediatric pharmacotherapy, particularly for opioids, using quantitative research methods.
Quanyin Hu is joining the Pharmaceutical Sciences Division, bringing a focus on enhancing immunotherapy through bioengineering.
Ting Fu is also joining the Pharmaceutical Sciences Division, through a cluster hire initiative in the area of cancer therapeutics and precision medicine.
---
Sin Yin Lim
Improving pediatric pharmacy
Sin Yin Lim received his PharmD and master's degree in clinical and translational science from the University of Oklahoma Health Sciences Center, where he also completed a pharmacy residency and a fellowship in pediatric pharmacotherapy.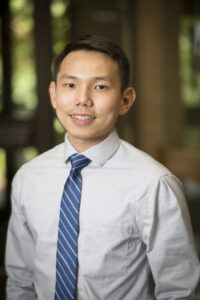 Lim focuses on pharmacokinetics and pharmacodynamics in his research, fields of study that examine the physical way drug compounds move through a patient's body — which can be very different in children and adults. His research uses mathematical models to describe drug kinetics and action, such as how fast drugs get absorbed in a patient and the rate at which they leave the body. Knowing these data, Lim can determine how the compounds will act if a patient's dosage changes.
Specifically, Lim is looking opioids in critically ill children, for which there is a dearth of research. Hopefully, he says, his work may be able to reduce childhood opioid exposure.
"Dr. Lim's expertise in pharmacokinetics, pediatrics, and intensive care therapeutics will complement several content areas for teaching and research at both the School of Pharmacy and the UW Department of Pediatrics," says Paul Hutson, search committee chair and professor in the Pharmacy Practice Division. "Several pediatricians have already expressed their interest in working with him on clinical research in areas of pediatric sedation and the treatment of pain."
Because the School and the UW–Madison at large has researchers working on projects across the entire range of pharmacy and pediatrics, Lim is also excited to collaborate with others who can augment his work.
"Within the Pharmacy Practice Division, there are people doing a really broad spectrum of things, from a research focus to a clinical focus," Lim says. "That's a very good environment to be in."
---
Quanyin Hu
Engineering better immunotherapies
Quanyin Hu, originally from China, is coming to the School of Pharmacy on the heels of a postdoctoral fellowship in bioengineering at MIT. His work leverages an intricate knowledge of drug delivery and combines immunotherapy, cell therapy, and personalized therapy.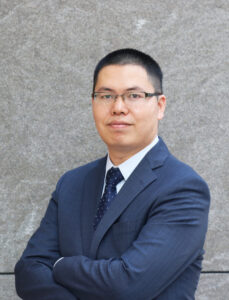 Using natural cells as inspiration, Hu engineers cells and cell derivatives to be delivery vehicles for small molecules, proteins, and antibodies, which can treat diseases ranging from cancer to infectious diseases and autoimmune disease while reducing the likelihood and severity of side effects. He's also developing delivery systems to modulate immune response in a controllable fashion using synthetic or natural materials. Both veins of research aim to transform therapies to be precise and personalized.
"Dr. Hu represents the vanguard of young emerging researchers who are specialized in modern interdisciplinary research," says Professor Seungpyo Hong, Milton J. Henrichs Chair, director of the Wisconsin Center for NanoBioSystems, and chair of the search committee. "I have no doubt that he will not only further strengthen our existing research areas but will also bring new areas of research to the School."
Although his foremost passion is in research, Hu says he loves connecting with students and inspiring the next generation of healthcare professionals through teaching. As a postdoc, Hu trained students in his lab on different research techniques, and he appreciated the opportunity to disseminate what he learned. Now as he transitions into a faculty role, Hu says he is excited to make teaching pharmaceutical science and drug delivery a part of his career.
"I'm excited about the chance to teach and interact with graduate students, undergraduate students, and pharmacy students," Hu says.
Hu says he's also looking forward to one of the annual phenomena Wisconsin is known for, for better or for worse: a long Midwest winter. "I am a winter fan because I love skiing," he says. "Even though I've just recently learned how, I have a lot of enthusiasm for it."
Aside from the weather, Hu says he's also excited about joining the School of Pharmacy because of its highly collaborative academic climate.
"I'm a very collaborative person, so I'm looking forward to collaboration with all my new colleagues," Hu says. "And I'm also looking forward to seeing my lab grow and the new opportunities it will offer to postdocs and students."
---
Ting Fu
Combating cancer with precision medicine
Originally from China, Ting Fu comes to the School from the Salk Institute Gene Expression Laboratory in California, where she was a postdoctoral researcher.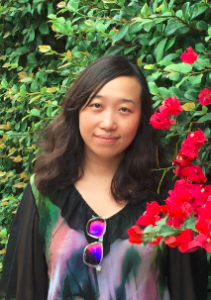 She earned her PhD in molecular and integrated physiology at the University of Illinois Urbana-Champaign, where she studied metabolism and the role of the nuclear hormone receptor FXR, which mediates liver function through hormonal signaling.
Fu found that levels of stomach bile mediated by FXR correlate to the growth of colorectal cancer. Through her research, Fu hopes to understand how nutritional signals regulate intestinal mucosa and the gut microbiome in healthy and disease states, with implications that could improve colorectal cancer treatments.
Fu's mother was a doctor, whose dedication to helping patients inspired her. In some cases, though, she would see her mother struggle to help patients with incurable diseases, which solidified Fu's desire to help uncover new cures and treatments through pharmacology.
"Doing pharmacology, especially with precise medicine, you can diagnose what kind of mutation a patient has — you can know what stage the disease has progressed to by monitoring metabolites and physiology, and then you can get that patient a more appropriate treatment," Fu said. "And it's not only a benefit for one patient — it's going to benefit one whole class of patient."
"Dr. Fu is an exceptionally accomplished young scientist with a proven track record of high-impact research," says Associate Professor Arash Bashirullah, associate dean for research and graduate education. "Her research is inherently interdisciplinary and she is highly collaborative in her approach. We are very excited to have her join the School." 
Bashirullah represented the School of Pharmacy in the process of the cluster hire, which was a campus-wide initiative that resulted in three new hires intended to enhance UW–Madison's research into personalized cancer treatment. Through the cluster hire, Fu will also have joint appointments with the UW Carbone Cancer Center and the Center for Human Genomics and Precision Medicine.
"I am excited to join UW–Madison, especially the School of Pharmacy, because of its collaborative environment," she says.
As she builds her lab at the School, she hopes to work with Professor Tim Bugni, Associate Professor Jason Kwan, and Assistant Professor Jason Peters, among others, to find new microbial metabolites or drug candidates, especially microbial modified bile acids, to see how they function for gastrointestinal cancers and inflammation.
"Between their expertise in metabolomics, microbial metabolites, and bacterial genome editing, and with my experience with 3D intestinal organoids, nuclear receptors and physiology, I'm hoping we can discover something cool that will help us improve therapies," says Fu.