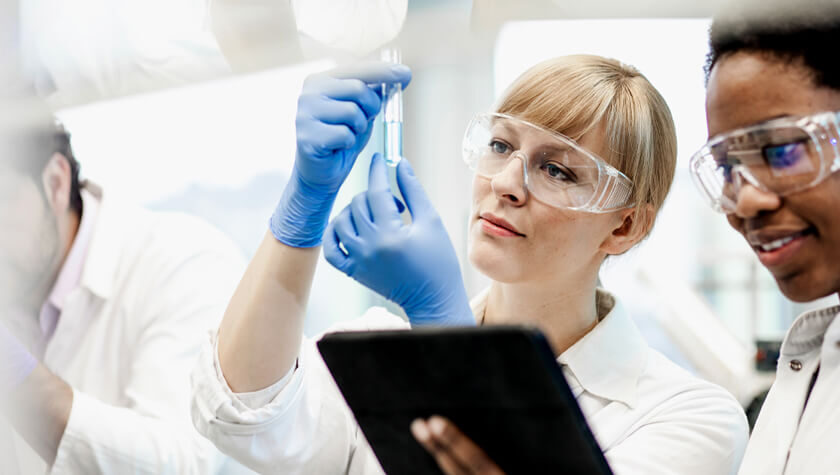 17
August
Applied Drug Development Capstone Certificate helps working professionals boost their credentials with a tangible certificate and seamlessly work toward a master's degree
By Arushi Gupta
The University of Wisconsin–Madison School of Pharmacy is launching a unique Applied Drug Development Capstone Certificate program this fall. The program is meant to benefit both graduate students and working professionals who want to build their resumé and get more exposure.
The certificate is a set of classes that students can take to add some additional exposure to certain topics. The program has four of the courses that are part of the Applied Drug Development Master's program. Two courses can be taken each semester — leading to 12 credits of pharmaceutical sciences master's level coursework and a certificate that shows they have completed that coursework — that they can provide to potential employers.
"You would take the coursework during or before your master's degree. If you draw a Venn diagram of the courses that make up the master's program and those that take up the Capstone certificate, the Capstone certificate integrates itself completely into the master's program," says Lindy Stoll, Professional Master's Degree Program Manager at the School of Pharmacy.
" We can tailor the program for what working professionals may need at that point in their lives."
—Lindy Stoll
The four courses that make up the capstone certificate are The Drug Development Process, Introduction to Regulatory Practice, Good Practice: Working in a Regulated Environment, and Pharmaceutical Economics and Project Management. Those courses provide students with exposure to the entire regulatory impact that they might have to be aware of when they take a new job, and get a broader understanding of how these things work for a new professional in the field.
"We do believe there is a market need," says Stoll. "We are currently accepting students, and many will begin this fall. The capstone certificate program will be launched with the Applied Drug Development master's program."
In addition to the capstone certificate program, Stoll added that she is working on a computer-based lab offered to master's students. The lab, titled "A Survey of In-Silico Methodology," would allow students to work with and develop computer-based lab skills. Also, they would have a Master's-level lab course that they can take online or in-person.
"It allows us to really expand our reach for this program," says Stoll.
The lab would offer a second option for building laboratory skills. For someone living in the Madison area, they could choose between the hands-on laboratory instrumentation techniques lab or the computer-based lab, allowing students to customize their degree with the skills they need most.
Because the capstone certificate program was designed in consort with the master's program, some professionals who are already out in the working world may want to do the certificate to augment their resumé. During the program, they may find that they're actually enjoying what they're doing so much that they can transition into the Master's program and make it a seamless transition.
The capstone certificate program has been set up in a way that is significantly accessible for working professionals to be able to work towards a tangible certificate and degree.
"We are hearing a lot of excitement about the capstone certificate program, both from potential students and the people involved in the program," says Stoll. "We can tailor the program for what working professionals may need at that point in their lives."