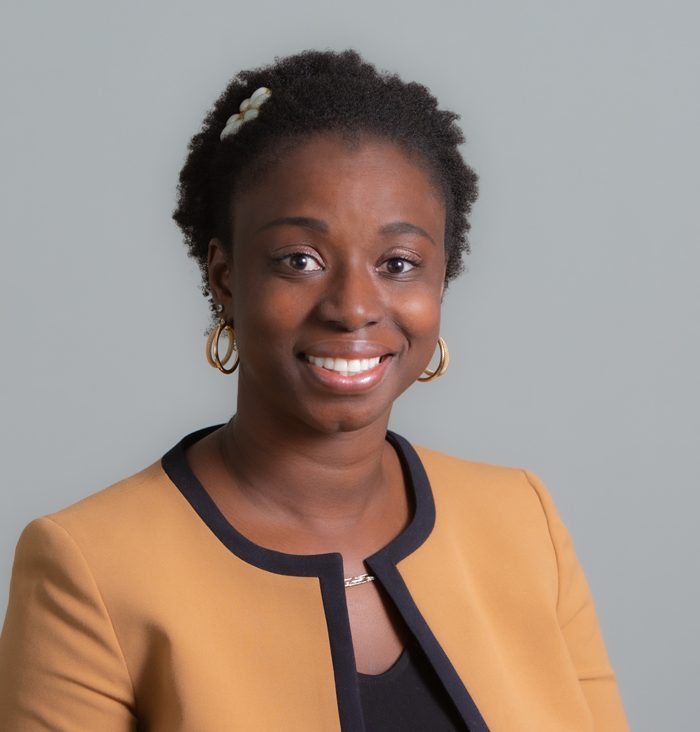 Olufunmilola Abraham, BPharm, MS, PhD
Assistant Professor, UW-Madison School of Pharmacy
Olufunmilola Abraham is an assistant professor in the Social and Administrative Sciences Division of the School of Pharmacy at the University of Wisconsin-Madison. Dr. Abraham is currently directing and collaborating on a variety of studies focused on using game-based interventions to improve medication use and health education for adolescents and young adults. Her other interests include examining pharmacists' role in medication use, community-based participatory research, and stakeholder engagement. She also teaches the Social and Behavioral Aspects of Pharmacy Practice (S&A PHM 414) course, which introduces students to psychosocial and behavioral aspects of pharmacy practice and patient care, including:
The pharmacist's role in patient care and public health
Patient perspectives and factors related to health and medication use
Patient-pharmacist interaction and communication
Principles of personnel management in pharmacy practice
Dr. Abraham received her BPharm Degree from the University of Lagos, Nigeria, and practiced as a hospital and community pharmacist in Nigeria. She received her MS and PhD in Social and Administrative Pharmacy from the University of Wisconsin–Madison. She also received a PhD minor in industrial and systems engineering from UW–Madison, focused on human factors and ergonomics, as well as a graduate certificate in patient safety. As a graduate student at UW–Madison, Dr. Abraham focused on examining the role of technology—specifically electronic prescribing (e-prescribing)—in improving medication safety and the quality implications for patient care provided in community pharmacies.
Dissertation: "Examining Causes, Consequences, and Interventions to Address E-Prescribing Errors in Community Pharmacies." (2012)

Award by the Community Pharmacy Foundation

Master's Thesis: "Impact of E-prescribing on Patient Safety and Pharmacy Workflow in Community Pharmacies." (2010)

Award by the Community Pharmacy Foundation