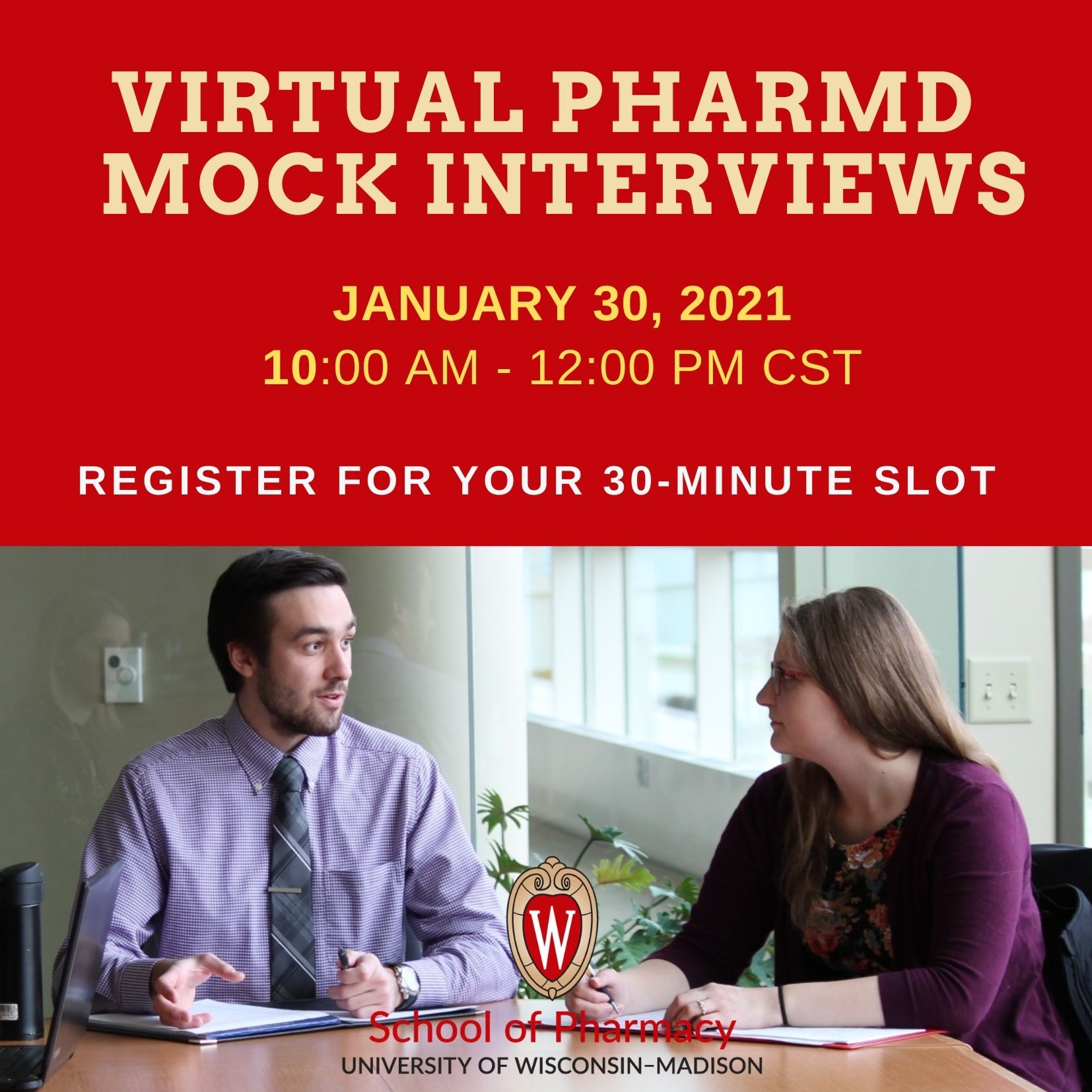 The UW–Madison School of Pharmacy Student Ambassadors are hosting a virtual Mock Interview Day. This event is geared toward applicants and prospective students who plan to apply to our Doctor of Pharmacy program this admissions cycle or the next.
Prospective students will learn how to prepare for a professional school interview and have the opportunity to practice interviewing with current UW–Madison PharmD students.
After registering, you will receive a confirmation email with the Zoom event link for your designated time slot.
Sign up for a 30-minute mock interview today!