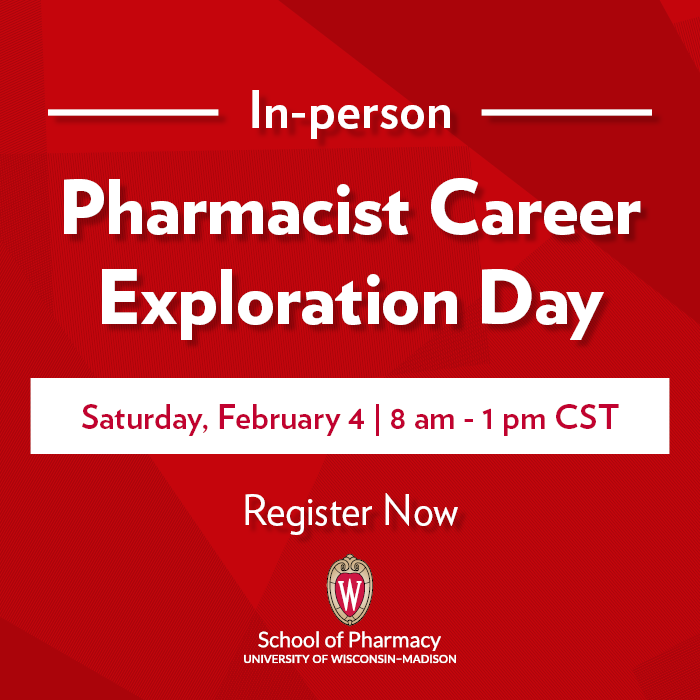 Here's your chance to explore what it's like to be a pharmacist, learn about the wide variety of exciting careers open to you with a PharmD degree, and even meet practicing pharmacists. 
Experience the UW–Madison School of Pharmacy in-person for our Pharmacist Career Exploration Day on Saturday, February 4, 2023 at Rennebohm Hall, home of the School of Pharmacy. (Free parking is available.)
This half-day session is designed for anyone interested in:
Careers for pharmacists and what you can do with a PharmD degree
Hearing from practicing pharmacists
Overview of the UW–Madison PharmD program
Meeting with current PharmD students 
In-person tour of Rennebohm Hall
Parents/guardians, college advisors, and high school counselors are also welcome to join us on-campus. 
Registration is required for this free event.

Questions or need to request an accommodation?  Contact Lindsey DeCarlo at lindsey.decarlo@wisc.edu