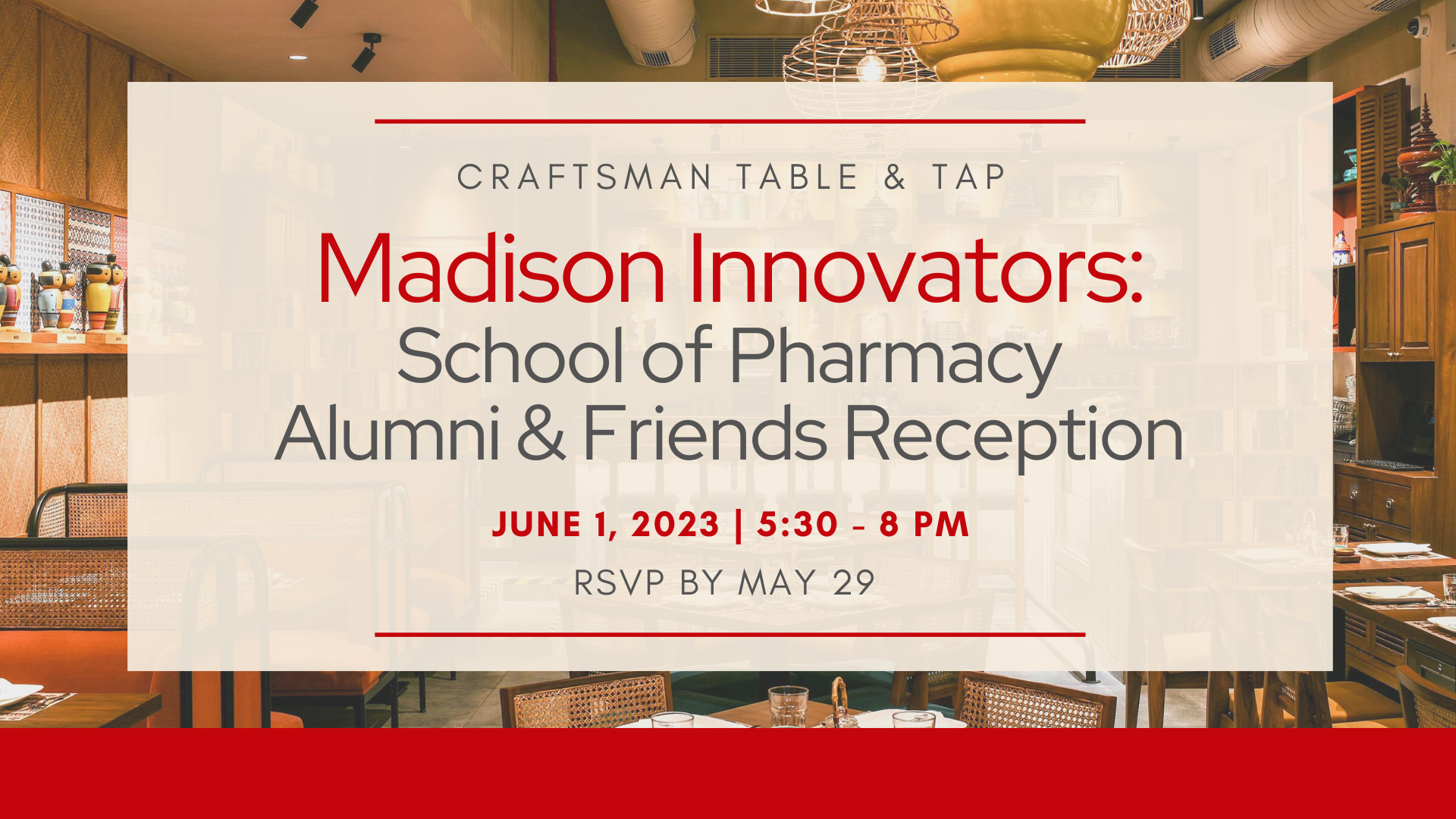 Thursday, June 1
5:30 p.m. – 8:00 p.m.
Craftsman Table & Tap
6712 Frank Lloyd Wright Ave,
Middleton, WI (map)
The School of Pharmacy will host an evening reception for Madison-area alumni and friends, featuring a program of alumni and faculty who are innovating in their fields.
The event will be hosted by Advancement Dean Dave Mott (BS '88, MS '92, PhD '95) with alumni hosts and speakers for a 40-minute program, including:
Brent Eberle (BS '98)
Professor Eva Vivian (PharmD, MS, PhD) and
Charlie Lee (BS '96)
A buffet meal will be served at the event, including complimentary beverages.
Please register by Monday, May 29. You may bring a guest. There is no cost to attend.