Join us for this 1-hour session where we will guide you through the highlights of the UW–Madison Doctor of Pharmacy Program.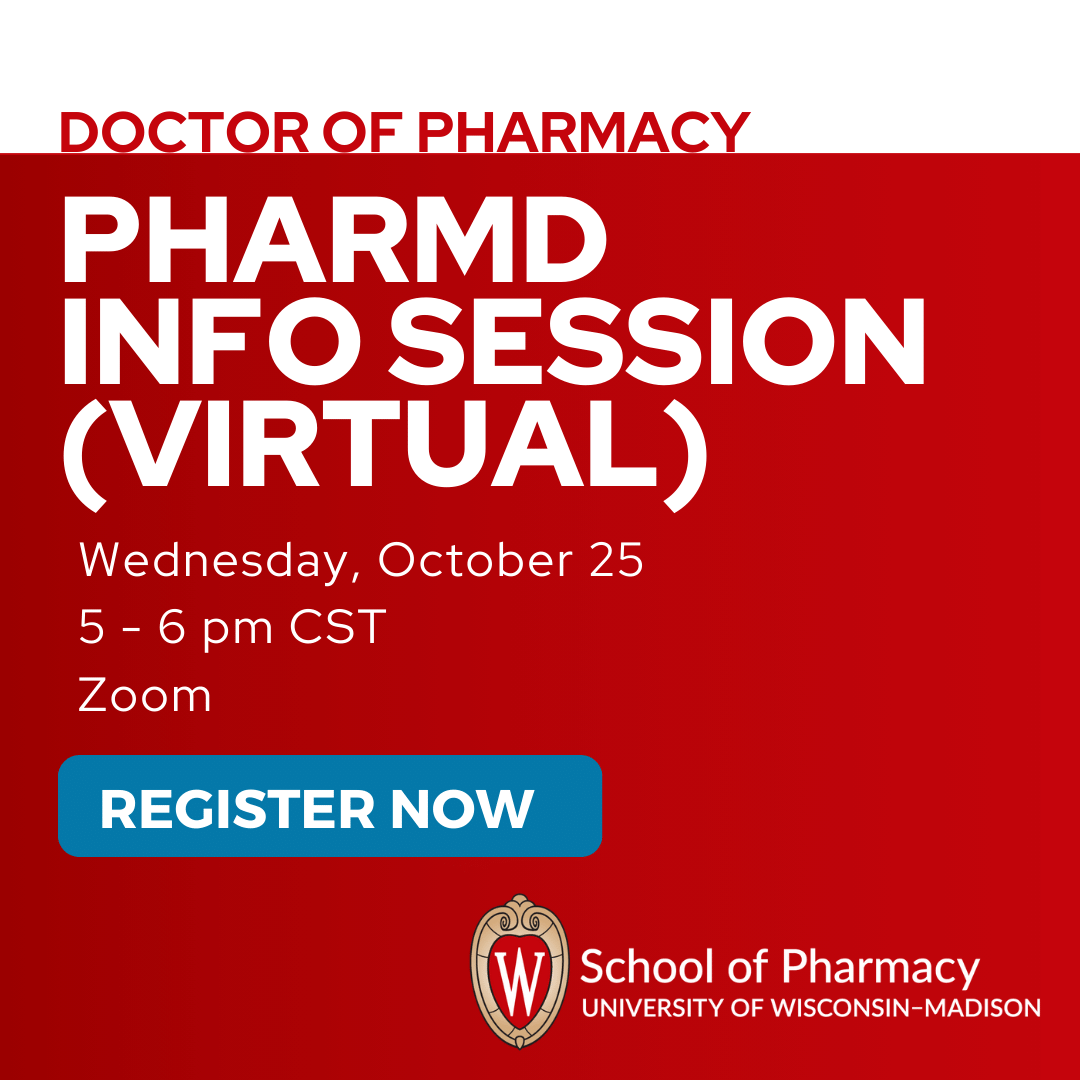 PharmD Program Overview: Learn about our comprehensive 4-year curriculum, which combines classroom learning with hands-on clinical training.
Pharmacy Career Opportunities: Explore the hundreds of career paths a UW–Madison PharmD degree can unlock.
Life as a UW–Madison PharmD Student: Discover our lively student community and the extracurricular activities available.
PharmD Admissions Process: Gain a better understanding of the PharmD application process and admissions requirements.
Register today to receive the access link.