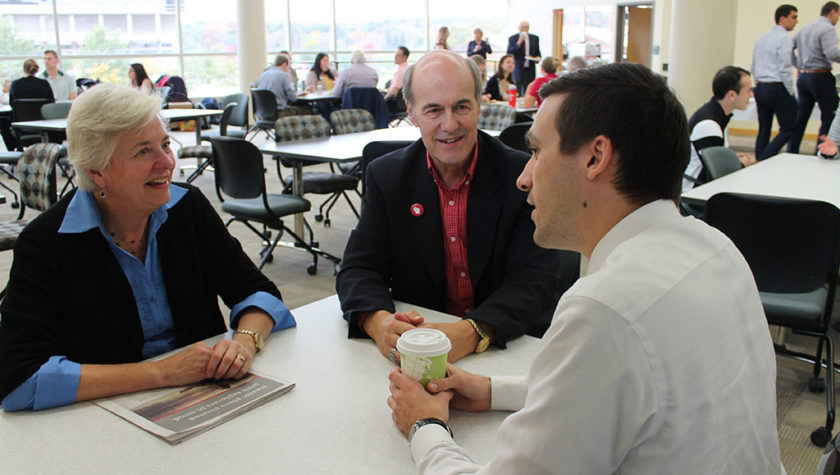 12
March
Scholarships and awards provide invaluable opportunity throughout 2018–19 academic year
Eric Friestrom, a fourth-year PharmD student at the University of Wisconsin–Madison School of Pharmacy, spent six weeks studying pharmacy in Thailand through an international Advanced Pharmacy Practice Experience.
"The experience was invaluable in developing my clinical, interpersonal, and professional skills as a student pharmacist and solidified my interest in leadership in the profession," he says. And it was made possible through a travel grant funded by Duane Kirking (BS '74) and his wife, Marilyn, who is also a pharmacist.
"We are convinced that in our increasingly globally connected world, an onsite experience in another country will make graduating pharmacists both better professionals and citizens," says Kirking. He and his wife have visited more than 40 countries, mostly through professional and volunteer activities, and they value the perspectives international experiences can bring to health care and the role of pharmacists.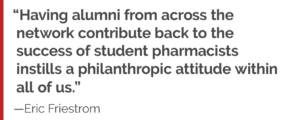 "When we had the opportunity to meet Eric, we quickly realized he was an excellent choice for our support as he took full advantage of his time in Thailand to grow both professionally and in his appreciation of his cost country," says Kirking. "As important, he also sees the importance of now becoming an ambassador to help other student pharmacists appreciate the value of an international experience."
Alumni and friends of the UW–Madison School of Pharmacy enable the success of future practitioners by funding about 80 percent of the scholarships available to students in the PharmD and Pharmacology and Toxicology programs, which helps more than 100 future practitioners further their education and development each year.
Maren VanMieghem, a fourth-year PharmD student, has benefited from scholarships throughout her educational career, and is the recipient of the Pharmacy Alumni Association's 2019 Great People Scholarship.
"Scholarships have allowed me to focus on my studies, experiential learning, and volunteering, and because of that, I earned a spot in the top 20 percent of my class," she says. In addition to volunteering for the Wisconsin Society of Pharmacy Students' Operation Diabetes, she also served as class president, started a youth outreach program and diabetes monitoring program, and traveled to South Africa and Guatemala as part of her pharmacy school experience.
"As I establish my career as a pediatric pharmacist, I would love to give back to pharmacy students like myself," she says.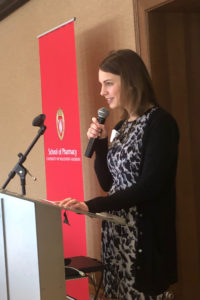 Stories like VanMieghem's are what motivated Nancy Gilbride (BS '90, MS '93) to become a donor and create her own scholarship.
"My parents had the financial ability to send me to the UW–Madison School of Pharmacy, but not all students have that luxury," she says. "I want to make it possible for those who share my dreams and passion for health care to have the platform to do the very same."
First inspired to give back by some of her mentors — such as David Zilz (BS '62, MS '64), Tom Thielke (BS '67, MS '69), and Pamela Ploetz (BS '68) — Gilbride hopes that future pharmacists will do the same.
"The very best decision I ever made was to choose to major in pharmacy. My career blossomed in ways I never could have imagined," she says. "I hope the recipient will also give back to the profession in every way they are able to throughout their career as so many of Wisconsin's pharmacy leaders have done."
"Having alumni from across the network contribute back to the success of student pharmacists instills a philanthropic attitude within all of us," says Friestrom. "This level of alumni support truly speaks to what it means to be part of the 'Badger' family."
PharmD and PharmTox students who received scholarships for the 2018–19 academic year gathered in early March for a reception to recognize what the funding has helped them to achieve. See the reception program below for the full list of scholarship recipients (travel grants excluded) and the donors who made it possible.
To learn how to give back or to meet the student recipient of your donation, contact Chris Natynski.