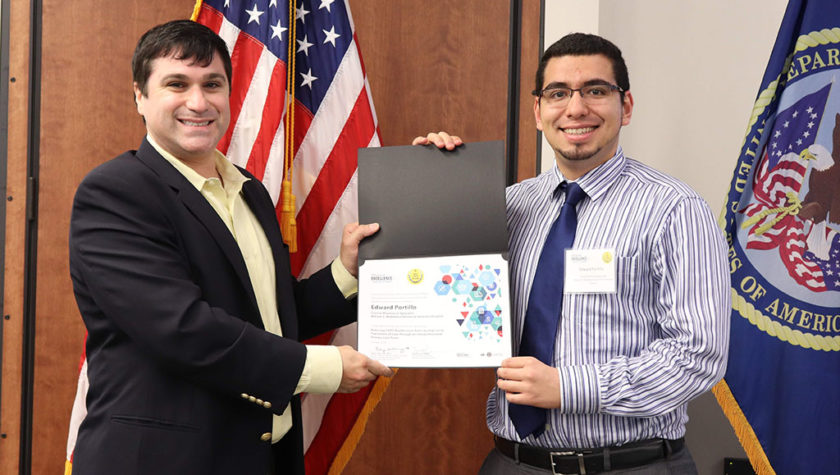 2
June
New VA funding supports national expansion and evaluation of the service designed to reduce COPD exacerbations among veterans
By Ben Cadigan
In 2016, Ed Portillo (PharmD '14), assistant professor in the University of Wisconsin–Madison School of Pharmacy's Pharmacy Practice and Translational Research Division, designed and launched an innovative primary care service that has transformed the lives of veterans living with chronic obstructive pulmonary disease (COPD) around the country.
"At the VA, we really pride ourselves in providing comprehensive holistic care for our veterans within primary care, but also outside of primary care," says Portillo. "With this service, we are empowering our care teams to connect our veterans to key referrals that are really important for them and their health."
His service, COPD CARE (Coordinated Access to Reduce Exacerbations), was first implemented in one Wisconsin VA clinic and has since garnered national attention. It was selected as a National Gold Status Practice by the Veterans Health Administration in 2018, which enabled more than 20 facilities and 500 practitioners nationwide to implement the service. In 2021, the American Society of Health-System Pharmacists honored Portillo and the service with a Best Practice Award.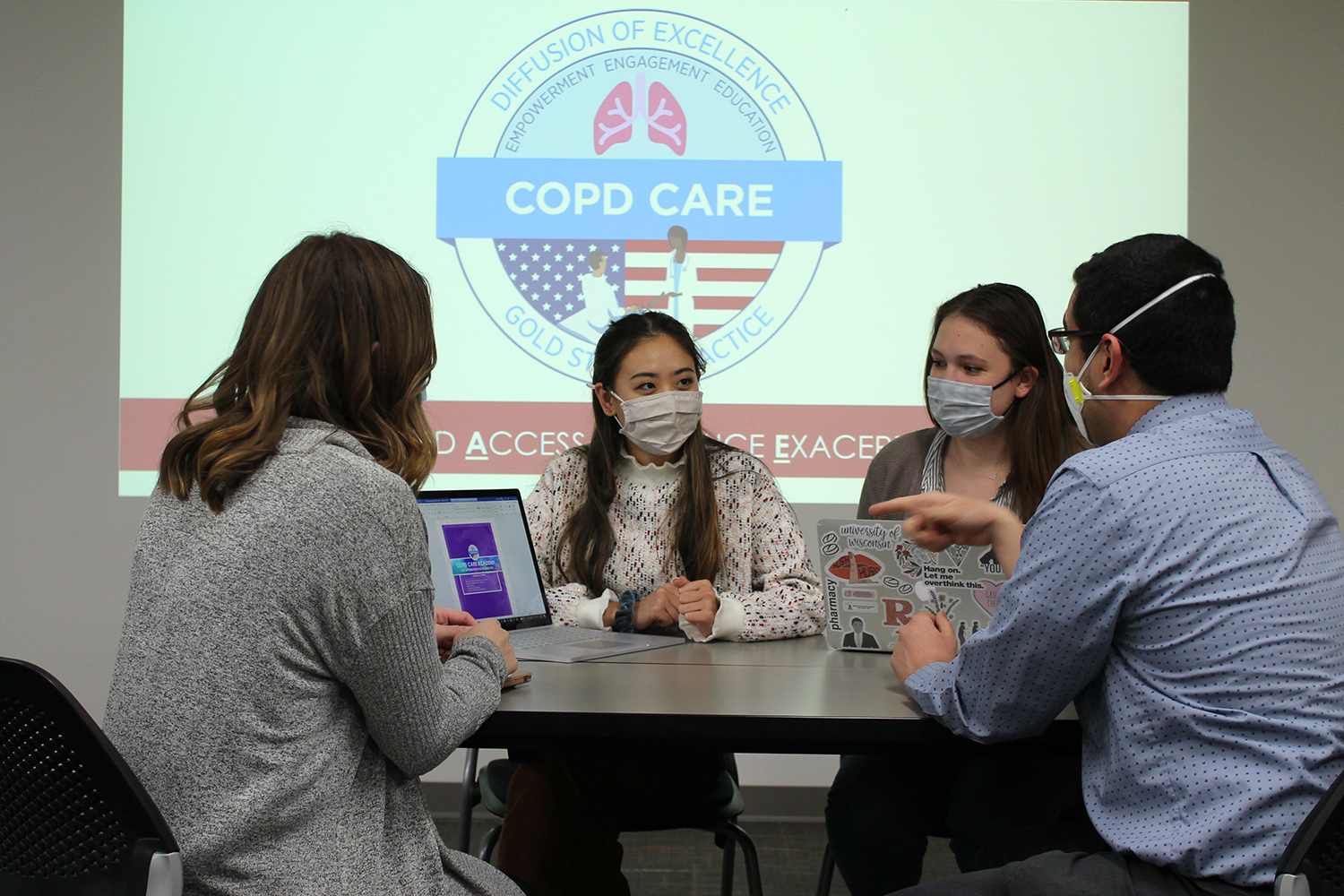 And through a new award, it's about to expand its reach even farther.
In recognition of Portillo's work leading this national program, the U.S. Department of Veterans Affairs Office of Rural Health (ORH) has awarded the COPD CARE service a five-year Enterprise Wide Initiative (EWI) grant worth $16.7 million.
"We wouldn't be where we are right now if dedicated pharmacy students, residents, and leaders in the VA Clinical Pharmacy Practice Office didn't believe in this," says Portillo. "The success of this program is shared."
COPD exacerbations — a flare-up of COPD symptoms including breathlessness, fatigue, worsened cough, and more — are a leading cause of hospital readmission in the United States and have a 50 percent five-year mortality rate. With veterans being three times more likely to experience COPD than civilians, Portillo's COPD CARE program targets veterans who recently experienced a COPD flare with an interprofessional health care team with the goal of improving veteran care while reducing readmission rates.
"When our veterans come to a primary care clinic, they are seen by a physician or a primary care provider, but they're also managed by a pharmacist, a nurse, and a social worker, among other team members," says Portillo. "It's a whole team of clinicians working together to serve the veteran, which is a very unique model of care that has worked very well."
The program has seen great success. In a 2018 assessment, hospital readmission rates within 30 days for veterans with COPD dropped from 18 percent to 8 percent with COPD CARE. The service also improves access to care, enabling a follow-up with 92 percent of patients within 30 days of hospital discharge, compared with 40 percent without COPD CARE.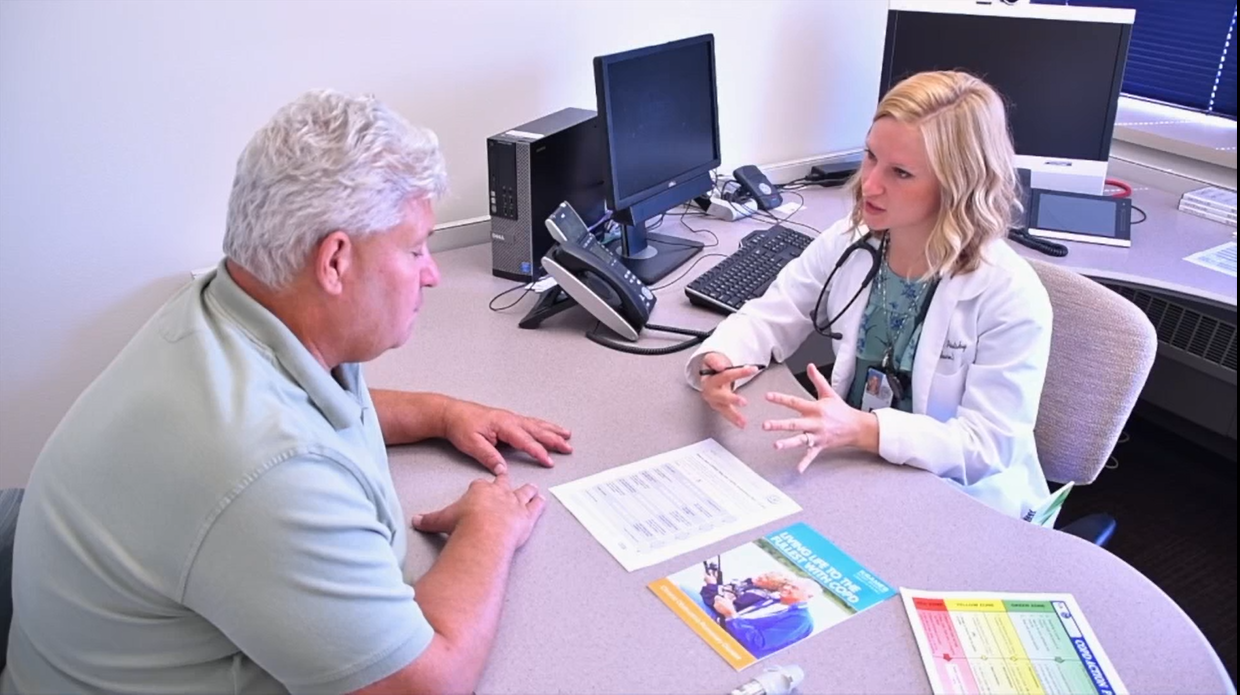 The EWI grant from the ORH will fund new positions within the COPD CARE program and at the UW–Madison School of Pharmacy, such as program management staff and evaluators for the program's success and progress. It will also support an additional 22 full-time pharmacists in advanced primary care settings across the United States, focused on delivering COPD CARE to rural communities. Portillo believes these positions will be able to quickly expand the program on a large scale.
"Those pharmacists are not going to be the only ones delivering the service," says Portillo. "They're going to be teaching all of the pharmacists at their medical centers how to do it, too. So, if we hire one person and they train an additional 15 pharmacists, you can already begin to see the potential for positive impact across rural communities."
He says the VA medical centers will also continue to support the new pharmacist positions past the five-year period, meaning the impact will be ongoing.
"With the grassroots approach we've always had, we have so many clinicians doing this in different parts of the country, implementing the service in ways that fit their team's unique structures and strengths."
—Ed Portillo
In addition to accelerating the expansion of COPD CARE to reach new states and veterans, the grant will also strengthen the team's efforts to evaluate the service's success to continue to improve it and learn what makes it work. Those insights will help Portillo's team transfer the program to other clinics in the United States.
"With the grassroots approach we've always had, we have so many clinicians doing this in different parts of the country, implementing the service in ways that fit their team's unique structures and strengths," says Portillo. "With more evaluation, we can really understand why it is working and how we can learn from our prior work to make service scale-up more effective. That's what I'm looking forward to."