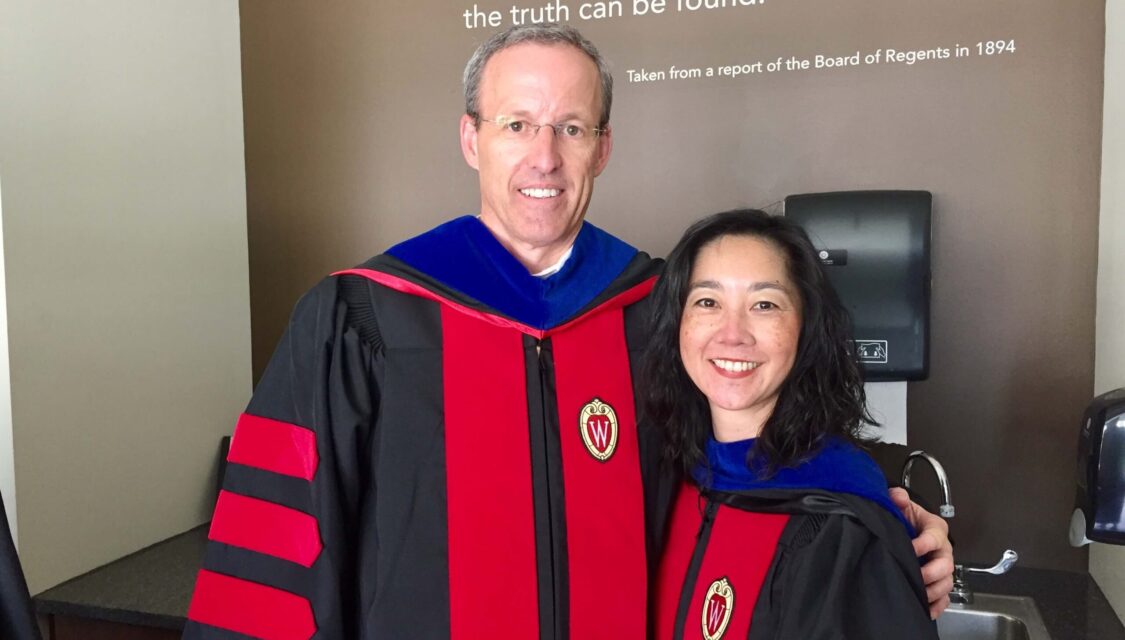 Message For HSRP Prospective Students
We welcome your interest in graduate study in Health Services Research in Pharmacy (HSRP) at UW–Madison. This is an exciting time in the field of Health Services Research. There is growing recognition of the value of an interdisciplinary approach in addressing important medication use problems. In the HSRP program at UW–Madison, we develop, implement, evaluate and/or disseminate approaches to improve the safe use of medications. Graduate study in Health Services Research in Pharmacy at UW–Madison combines advanced coursework with an intensive research experience, that culminates in a dissertation.
We seek graduate student scholars of the highest caliber who are innovative and motivated to develop a course of study that reflects the areas of expertise they wish to pursue in graduate school. Being a major global research university, graduate students have access to a plethora of world-renowned scientists across all departments of campus while conducting graduate coursework and research.
We invite you to investigate our graduate faculty and their research interests. If you have questions or would like further information about faculty research direction and interests, feel free to contact those faculty members directly as listed in the faculty directory.
Our UW community strongly encourages applications from women, racial and ethnic minorities, and other individuals who are underrepresented in the chemical sciences, across color, creed, race, ethnic and national origin, physical ability, gender and sexual identity, or any other legally protected basis.
For more information about the application process, prerequisites and program requirements, testing, timing, etc., consider exploring this HSRP Admissions section. If you have additional questions, we encourage you to contact with the School of Pharmacy Graduate Program Coordinator at gradadmissions@pharmacy.wisc.edu.
We wish you the best of luck as you investigate the possibilities for graduate study in Health Services Research in Pharmacy at UW–Madison.
Sincerely,
David A. Mott, PhD
Michelle A. Chui, PharmD, PhD
Division Chair
Social & Administrative Sciences Division
Division Vice Chair and Director of Graduate Studies
Health Services Research in Pharmacy PhD Program