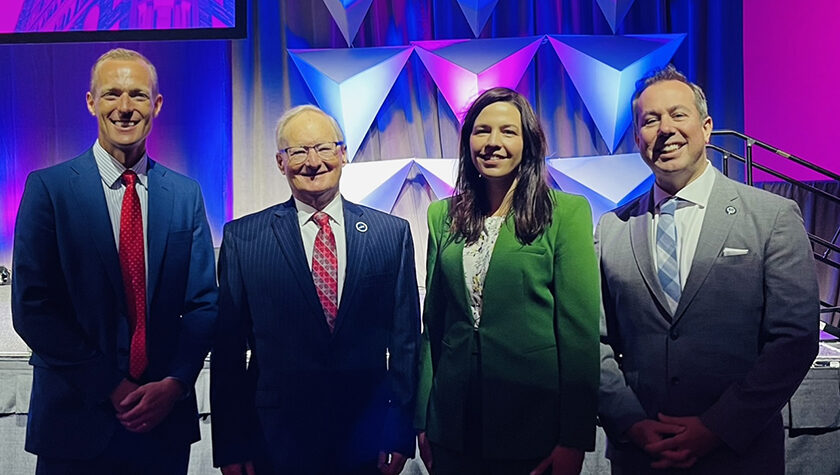 12
September
Badger pharmacists are honored for their impact on health-system pharmacy and patient care
By Aarti Gupta
In 2023, 41 pharmacists from around the nation are being honored by the American Society of Health-System Pharmacists (ASHP) for their substantial impact on the profession. Among them are four alumni of the University of Wisconsin–Madison School of Pharmacy: Jordan Dow (PharmD '08, MS '10), David Hager (PharmD '05), Neil MacKinnon (MS '95), and Kate Schaafsma (MS '09).
Being inducted as an ASHP fellow is a recognition of a pharmacist's work and advancements in pharmacy practice over the span of at least 10 years, as well as their extraordinary service and contributions to ASHP.
"People are investing a lot in this profession and trying to make a difference," says Dow. "I've certainly wanted to do that throughout my career, and being named a fellow of ASHP is a tremendous honor and recognition of that."
Jordan Dow, Froedtert & MCW 
Growing up with an ophthalmologist dad and a social worker mom, Dow was drawn to pursuing a degree in science or healthcare — he wanted to help people. After earning a bachelor's degree in molecular biology from the University of Wisconsin–Madison, Dow spent time as a nursing assistant at UnityPoint Health – Meriter Hospital. Shadowing pharmacists on the inpatient units piqued his interest in pharmacy.
"I wanted to find a field where I could engage in both research and direct patient interaction," he says. "As a nursing assistant, I got exposed to health system pharmacy for the first time, and I found it very exciting."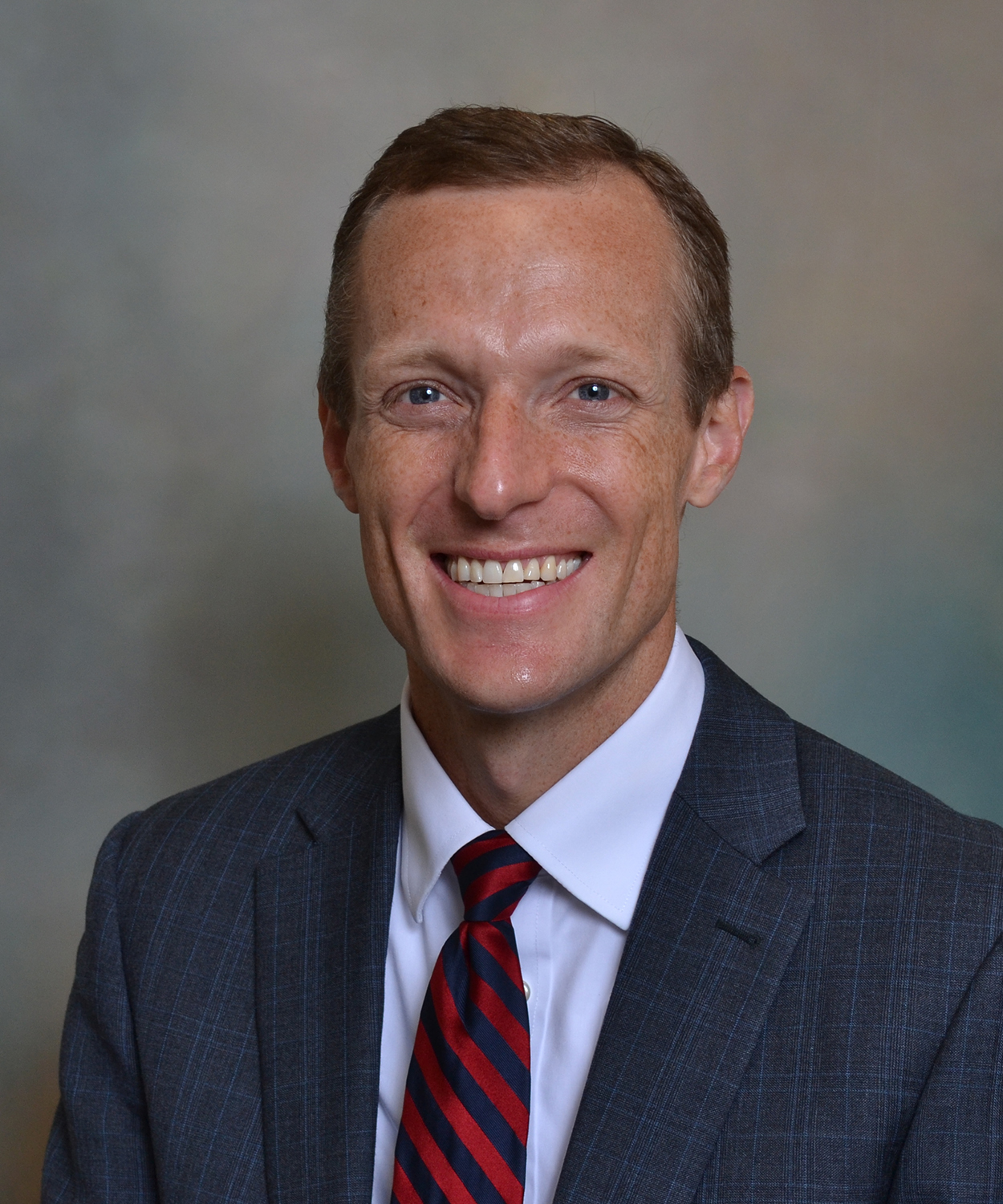 When he enrolled in the PharmD program at the UW–Madison School of Pharmacy, he transitioned to being a pharmacy technician at UW Health. Speaking to pharmacy residents working at the hospital drew him to apply to the combined master's degree and residency program in Health System Pharmacy Administration, offered through a partnership between the School of Pharmacy and UW Health.
"For me, those two years of the Health System Pharmacy Administration program were really transformational," Dow says. "I got to work with different pharmacy leaders each month and see what their day-to-day looked like. That set me up well to step into a role where I could leverage what I learned from all different areas of pharmacy practice. And through the master's program, I was able to apply what I was learning in the classroom to my job and vice versa. It really accelerated my learning."
Soon after graduating, Dow accepted a position as clinical pharmacy manager at Froedtert Hospital in Milwaukee — his first formal leadership position. In his role, Dow spent 18 months overseeing the pharmacy, technicians, and inpatient units at their academic campus in Milwaukee. Impressed by his work, Dow's chief pharmacy officer asked him to oversee the Center for Medical Utilization. 
"Our large, academic health system was integrating with a few community hospitals, and I was asked to oversee the integration of key system functions for the pharmacy team," he says. "It was a great experience." 
While Dow truly enjoyed his work, in 2016, he was offered a position as regional director of pharmacy with Mayo Clinic — a promotion that best suited him and his family. During his time, Dow oversaw pharmacy operations across five of Mayo Clinic's community hospitals in the Northwest Wisconsin region. He also helped facilitate an Epic implementation at Mayo Clinic, part of a larger initiative led by the company to put in more progressive services.
His impact on patient care in the state hasn't gone unnoticed — his efforts earned him the 2021 Pharmacist of the Year Award from the Pharmacy Society of Wisconsin. 
"It felt great and humbling to receive," Dow says. "It was fun to look back at other people who had won the award and see how much respect I had for them and the impact they've had on our profession."
"I'm thankful to the School for first exposing me to ASHP and other pharmacy professional organizations and shedding a positive light on the value that comes from participating in those."
—Jordan Dow
Last year, after six years with the Mayo Clinic, Dow returned to Froedtert, where he currently serves as the vice president and chief pharmacy officer.
Through it all, Dow has remained an active member of ASHP, making an impact on several facets of the organization, including formerly serving on the Management of the Pharmacy Enterprise Section Advisory Group, speaking on a podcast about COVID-19 vaccine delivery and distribution, and publishing research in the American Journal of Health-System Pharmacy (AJHP), ASHP's journal. In 2022, Dow contributed to creating a toolkit for health systems to use when they considered the role of pharmacists in home hospitals after interest in caring for patients at home rose in popularity. 
"Being part of ASHP has been a great opportunity for me to network, meet others, learn from them, and hopefully contribute to some myself as well," says Dow. "I'm thankful to the School for first exposing me to ASHP and other pharmacy professional organizations and shedding a positive light on the value that comes from participating in those."
Neil MacKinnon, Augusta University
As a fellow of the Canadian Society of Hospital Pharmacists (CSHP), MacKinnon is no stranger to being recognized for his stellar contributions to the field of pharmacy. Since graduating from the School of Pharmacy, MacKinnon has followed a unique career path which has led him to pursue leadership positions across the continent. 
MacKinnon first came to the United States to complete his Health System Pharmacy Administration residency and master's degree. MacKinnon was inspired to apply by his older cousin, George MacKinnon (BS '88, MS '90), who graduated from the same program six years earlier.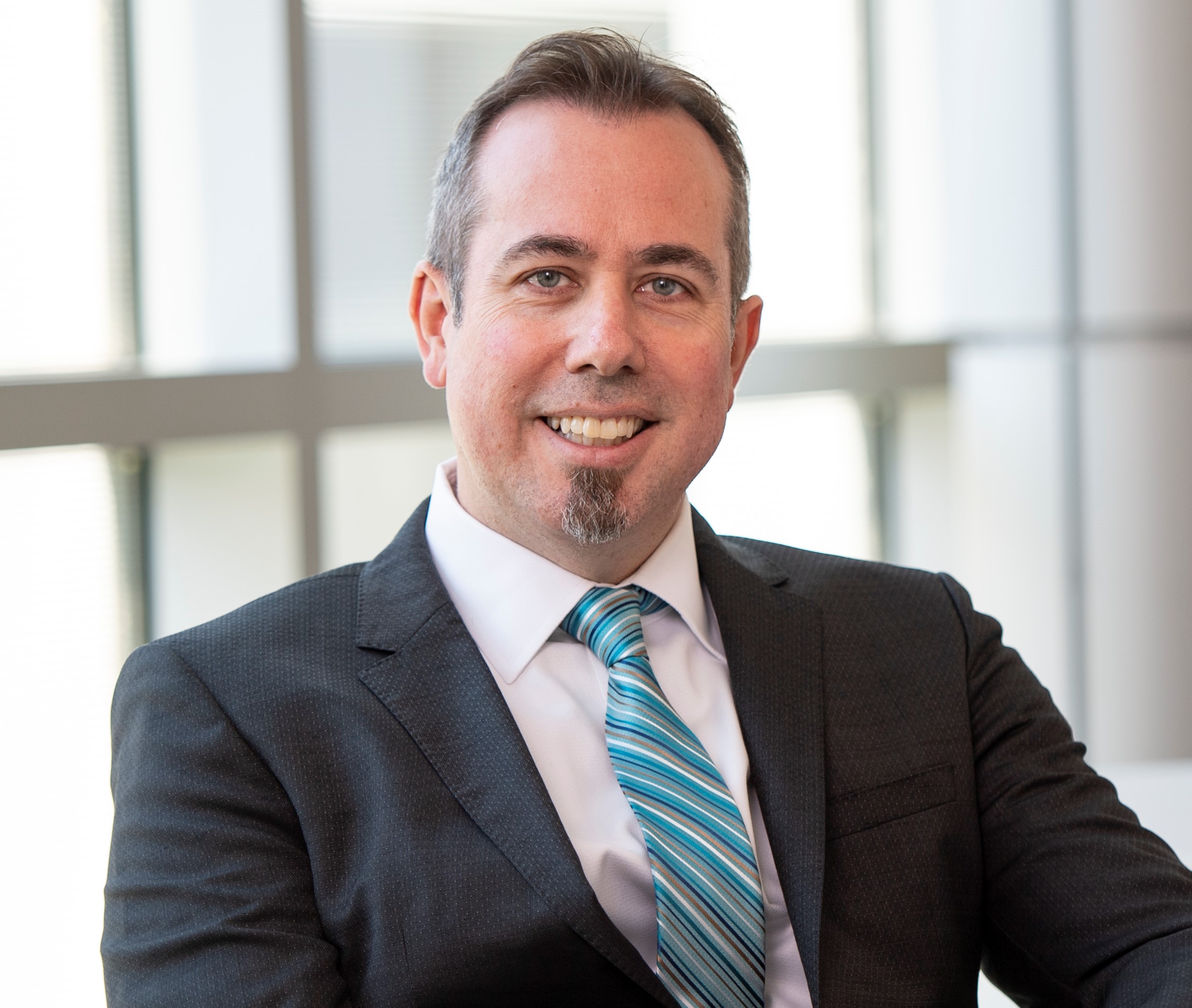 "Two years of providing direct patient care at the University of Wisconsin Hospitals and Clinics really shaped my practice philosophy. It taught me what it means to be a pharmacist providing direct patient care," he says.
As a part of his master's, MacKinnon conducted research which he subsequently published in AJHP. In 1996, MacKinnon earned ASHP's Student Research Award for his research on a disease management program for asthma.
After graduating in 1995, MacKinnon pursued his PhD and completed a fellowship at the University of Florida, before returning to Canada in 1999, where he worked for 12 years as a faculty member at Dalhousie University's College of Pharmacy.
MacKinnon served a three-year term as presidential officer (president-elect, president, and past-president) for CSHP between 2008 and 2011. 
"My CSHP presidency overlapped with my friend Stan Kent's (MS '80) ASHP presidency," says MacKinnon. "We joked that Badgers controlled most of North America because of our roles."
During this time, MacKinnon also wrote the Canadian-bestseller Take as Directed in conjunction with Rhonda Church, a primary care physician, which aimed to serve as a guide for patients to safely navigate health care encounters.
In 2011, he returned to the U.S. to take a job as department chair of the College of Public Health and University of Arizona, during which time, he also worked with the state government of Arizona, directing the State Office of Rural Health Care.
In 2013, MacKinnon landed in Ohio, as the pharmacy dean at the University of Cincinnati until 2020. He recalls studying the spread of the opioid crisis throughout the community. In 2020, when COVID-19 hit, his team tried to apply their tools to look at the spread of the pandemic throughout the state.
"We created health policy briefs that we shared with the person who oversees health care for the state of Ohio," says MacKinnon. "The next day, the governor of Ohio used our brief in his press conference. It was really cool to see the impact our research had just within a day."
"Two years of providing direct patient care at the University of Wisconsin Hospitals and Clinics really shaped my practice philosophy. It taught me what it means to be a pharmacist providing direct patient care."
—Neil MacKinnon
Beginning in 2021, MacKinnon joined Augusta University in Georgia as their provost and executive vice president for academic affairs. In his role, he serves as the chief academic officer of the university, overseeing the deans, research, diversity and inclusion, and student life. He also continues to conduct research and teach at various colleges within the university. 
"Augusta University is Georgia's only public academic health center. We own a health system — AU Health — and I'm on the board of the health system," he says. "It takes me back to my time as a pharmacy resident at Madison where I was able to provide direct patient care. Now, I have a leadership role where I can do that for thousands of patients." 
While his provost duties keep him busy, MacKinnon has continued to contribute to ASHP. A few years ago, he was a founding member of the Dean's Advisory Panel, an ASHP advisory group consisting of deans that helps get feedback on different educational initiatives. He has also served on several section advisory groups, as well as the ASHP Council on Education and Workforce Development.
MacKinnon credits his time in Madison for helping him get involved in ASHP.
"Two past presidents of ASHP were in my department during my residency and master's program," he says. "They left a huge impression on me."
David Hager, Visante
Hager, who currently works as a senior director at pharmacy consulting firm Visante, didn't always know that he wanted to be a pharmacist.
"My friend told me she wanted to be a pharmacist because it combined her strengths of biology and chemistry, with aspects of business and helping the community," recalls Hager. "I was interested in the same things. I shadowed for a day at a local independent pharmacy in my hometown, where I realized that pharmacists are doing things beyond just dispensing medications." 
Inspired by the work being done in his community, he completed his pre-pharmacy work at UW–Stevens Point and later applied to the UW–Madison School of Pharmacy. As a student, he did a rotation at UW Health with Tim Wolf, a pharmacist focusing on pediatrics.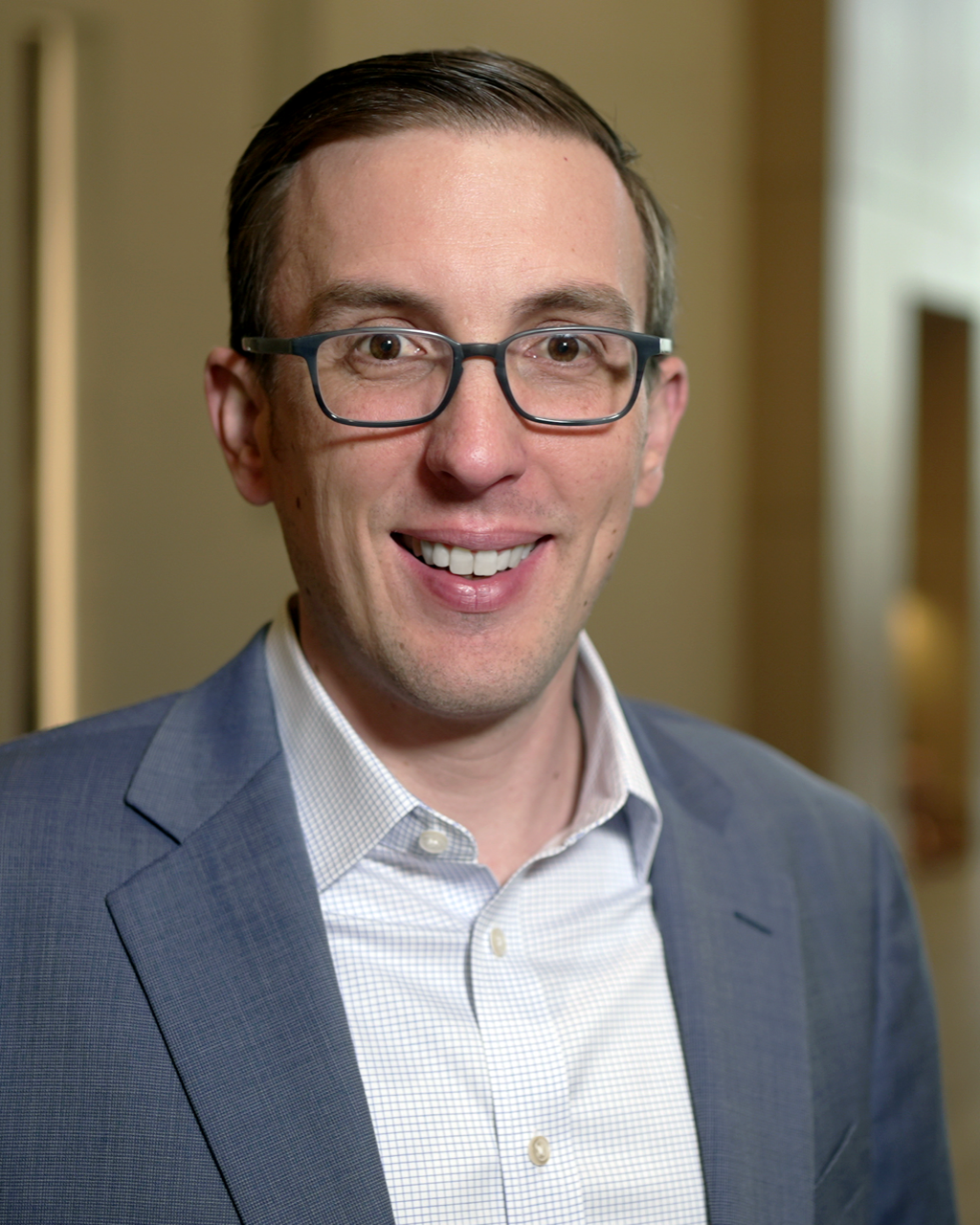 "To watch Tim participate in interdisciplinary rounds with physicians, nurses, and the rest of the team was very eye-opening," he says. "For every patient, there's not a clear answer about what drug we should use or how to dose it, and Tim helped us figure out where to go next. That experience showed me the potential of pharmacists in the health system space, which really interested me."
After graduating from the School, Hager completed his PGY-1 Pharmacy residency at UW Health, which was a profound experience for him.  
"Working on transplant was really rewarding because the patients were excited and grateful to be in the hospital because they were going to get a new life," he says. "They were working a part-time job on dialysis, and we were going to free them from that. The patient population and transplant team were phenomenal to work with." 
After completing his residency, Hager stayed at UW Health as a clinical pharmacist in solid organ transplant, dividing his time between transplant, operations, and working overnights. Hager then took on a role as pharmacy coordinator, wherein he coordinated all interns, students and residents within UW Health's pharmacy department. In 2014, Hager was promoted again to pharmacy manager, and he ultimately became the director of clinical pharmacy services in March 2017. 
"As a director, I led UW Health's clinical pharmacy services — both inpatient and ambulatory — for nearly five years," he says. "I redesigned our practice model throughout the pandemic, and I trained many pharmacy residents that came through our program." 
During this time, Hager was recognized nationwide for his contributions to pharmacy. In 2016, he was honored as PSW's Pharmacist of the Year, which he says is largely thanks to his work collaborating with the School of Pharmacy to develop the Advanced Pharmacy Practice Experiences – Residency Track (APPE-RT). He was also named the School's Young Alumnus of the Year in 2019 and Next-Generation Health System Pharmacist of the Year in 2020 by the Pharmacy Times.
Hagar was inspired to apply what he learned in his 20 years at UW Health to help people across the country, which led him to his role at Visante.
"It takes a lot of work to navigate ASHP, and it's fulfilling to have a formal recognition of being able to navigate the organization and hopefully have an impact not only on their direction but also the profession."
—Dave Hager
"A lot of what I do today is try to help clients apply and implement the best practices we developed to improve outcomes for patients, as well as try to find new ways to adapt to the changes health systems are facing coming out of the pandemic," he says. "It's about working with those clients and saying, 'I've been in your shoes, let's figure out how we can move your pharmacy enterprise forward.'" 
While making this impact, Hager has consistently been a vocal member of ASHP, having served as a Wisconsin delegate and on the Section Advisory Group on Patient Care Quality, as well as being the director-at-large for the Section of Pharmacy Practice Leaders. 
"I was proud to get recognition for the contributions I had made," he says. "Like I've told my students and residents, it takes a lot of work to navigate ASHP, and it's fulfilling to have a formal recognition of being able to navigate the organization and hopefully have an impact not only on their direction but also the profession."
Kate Schaafsma, Froedtert & MCW
As a high school student, Schaafsma was interested in both the medical field and business leadership. During her senior year of high school, Schaafsma had an internship at an independent pharmacy, which showed her that she could combine her two interests to make an impact on the community.
"Both of my parents owned small businesses, and both of my grandfathers were farmers. That business focus was something I wanted to include as part of my professional experience," says Schaafsma. "My internship showed me pharmacy as an opportunity to demonstrate some leadership skills while also being able to make a difference in patients' lives and the healthcare system."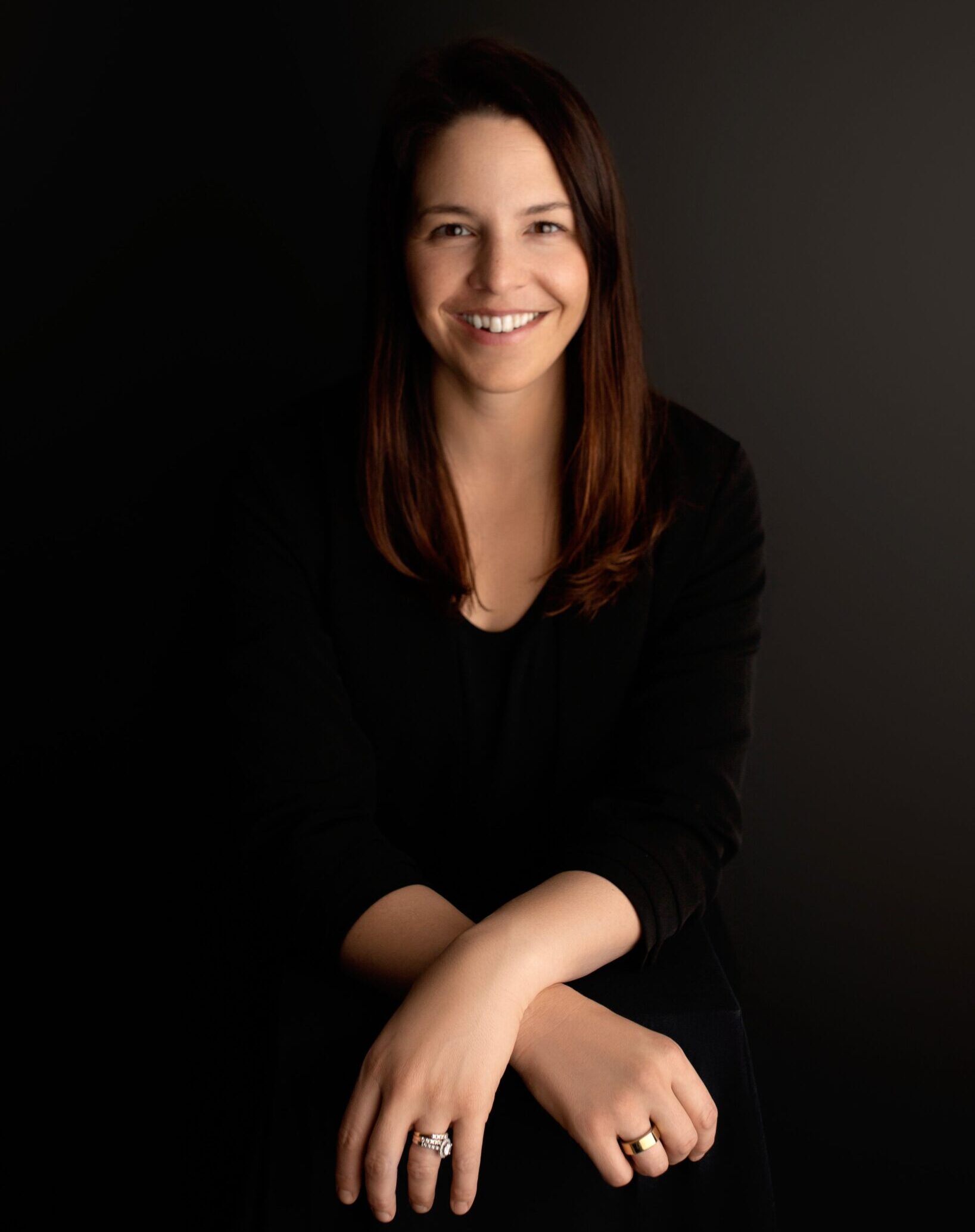 Schaafsma completed pharmacy school at Butler University, prior to enrolling in the UW–Madison School of Pharmacy's Health System Pharmacy Administration program. Through her two years at UW, she recalls the robust experiences that helped her learn practice and business are interlaced. 
"I had so many phenomenal professors who were able to acknowledge where I was at in my career, and they were able to provide non-healthcare examples and experiences to help build my knowledge," she says. "I was just beginning to practice and getting exposed to health system pharmacy activities through my residency, but I was also able to take courses that taught me about process improvement structure, management, and business performance."
Immediately after completing her residency, Schaafsma joined Froedtert as a pharmacy manager, overseeing both clinical practice and operations. She then became the pharmacy manager in Froedtert's retail and specialty space.
"Some of the key projects I worked on were implementing a new health system of technology and developing perioperative surgical guidelines in collaboration with anesthesiologists and surgeons across the Froedtert system to help increase our reimbursement," she says. "On the specialty and retail side, I was really focused on expanding Froedtert's pharmacy footprint by supporting the establishments of new pharmacies and working on ways to improve the quality of our work and accessibility of the medications to patients.
Currently, Schaafsma oversees four community hospitals for Froedtert. In her role, she is working to enhance the role of pharmacists within community hospitals, while also supporting the integration of the community hospitals with Froedtert's academic medical campus. 
"Some other things I'm actively working on are how to expand the role of inpatient pharmacists in diabetes care, in addition to implementing different technology that will allow our pharmacists and other healthcare providers to standardize and optimize patient care," she shares.
Schaafsma shares that her time at the School also marked the beginning of her long-standing involvement with ASHP.
"I'm really trying to identify hot topics and get key people across the nation to create a strategy to face them."
—Kate Schaafsma
"A lot of UW alumni are very active in ASHP, and because of that, I could see the benefit of ASHP when it came to networking and developing my ability to be a strong leader," she says. "It was also an opportunity to not only give back to the profession but also to continue learning from my peers and colleagues." 
Through the years, Schaafsma has participated in section advisory groups to tackle tough problems, including for the Section of Pharmacy Practice Managers. For about seven years, Schaafsma also participated in a manager bootcamp to guide emerging leaders in pharmacy through their careers. 
Recently, Schaafsma moderated ASHP webinars concerning home infusion, a large opportunity for patients to get their medications at more convenient locations.
"I'm really trying to identify hot topics and get key people across the nation to create a strategy to face them," says Schaafsma. "We need to get these people in a room talking about these issues, and that's my favorite thing to do. ASHP has really allowed me to do that."