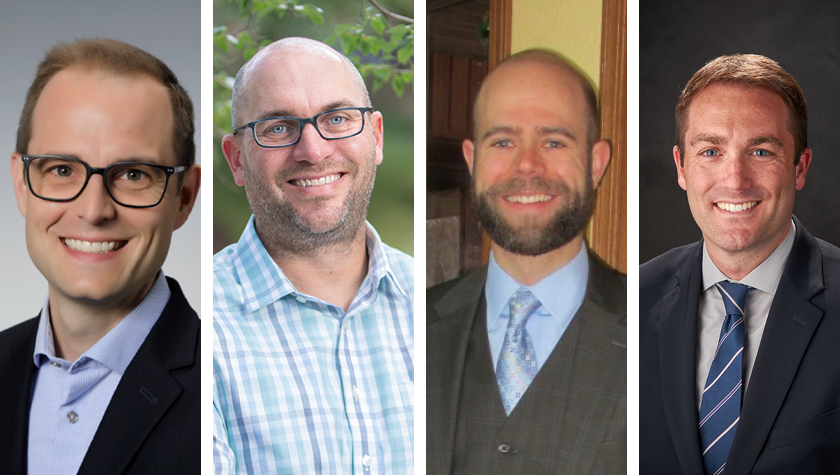 21
March
A team featuring School of Pharmacy alumni and faculty are recognized for their innovative telehealth antimicrobial stewardship program
By Aarti Gupta  
When Dan Fleischman (PharmD '10) first reached out to UW Health in 2013 to help develop an antimicrobial stewardship program at Monroe Clinic (now known as SSM Health Monroe Clinic Medical Group), he didn't realize the large impact he'd be having on healthcare in rural Wisconsin communities.
Having just earned his antibiotic stewardship certification, Fleischman, then a clinical pharmacist at Monroe Clinic, was charged with getting the hospital's stewardship program up and running. Backed by an ambitious and innovative team, Fleischman took a leap and reached out to various hospitals in the region in hopes of gaining support from their infectious disease trained physicians. UW Health was one of the first health centers willing to take a chance and invest their time and resources to help improve the care for patients at Monroe Clinic.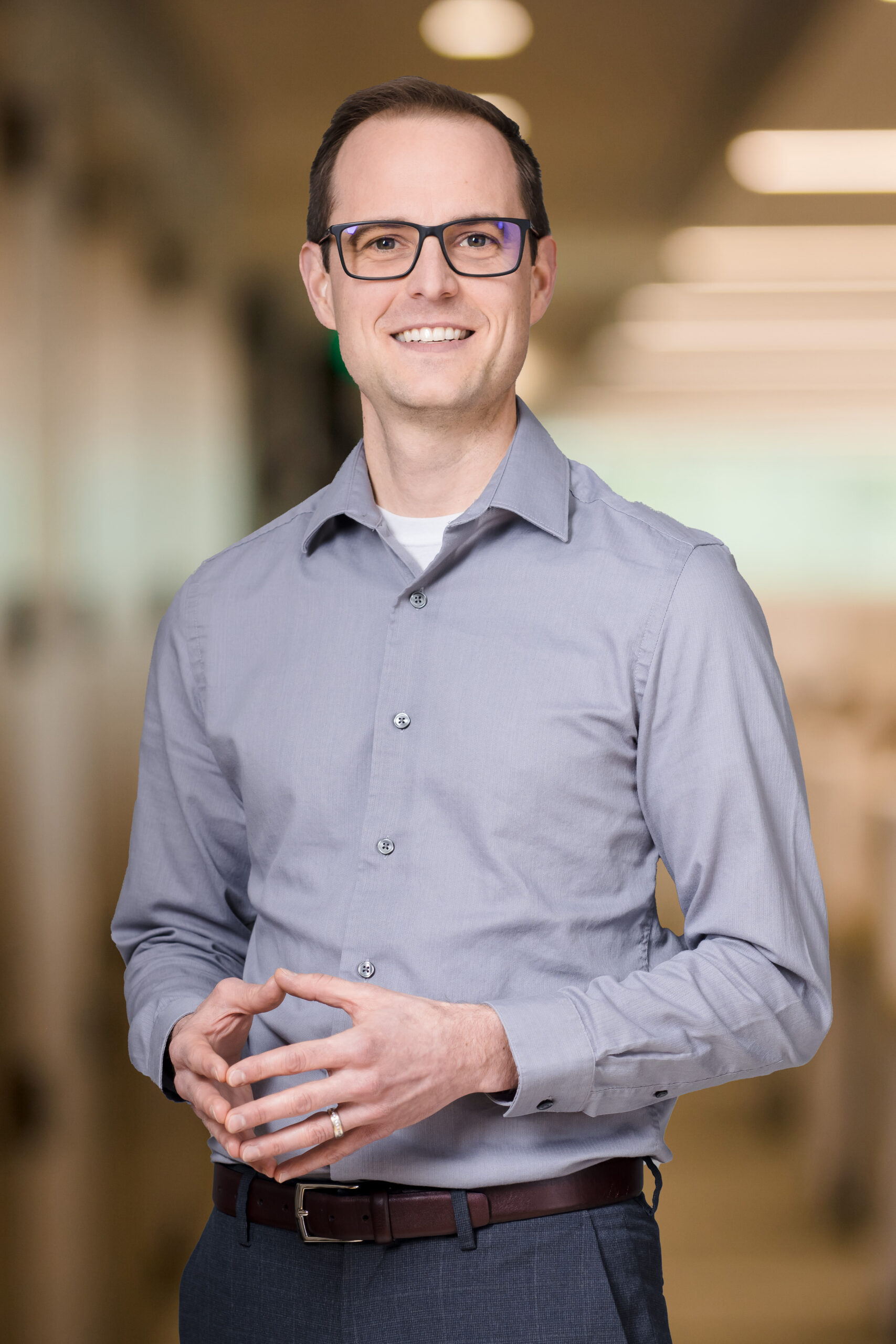 Soon, he'd assembled a future-driven team comprising researchers and practitioners from Monroe Clinic, UW Health, the University of Wisconsin–Madison School of Pharmacy, and the UW School of Medicine and Public Health, including School of Pharmacy Associate Professor Warren Rose and alumni Lucas Schulz (PharmD '08) and Stuart Burke (PharmD '12). Together, they created a telehealth antimicrobial stewardship program, leveraging the resources of the larger academic institutions to improve outcomes in a small community hospital.
The team published the results of their work in the American Journal of Health-System Pharmacy in 2021. It examines how UW Health and Monroe Clinic's combined efforts and interventions helped decrease the use of four broad-spectrum antibiotics, the duration for which the antibiotics were used, and the length of patient stay at Monroe Clinic.
"Most studies stop at just improving antibiotic utilization, but we took a full leap to show how improving antimicrobial stewardship improved patient outcomes by reducing length of stay and improving mortality," says Schulz, clinical manager for infectious disease at UW Health and one of the leads of the study.
As one of the first to explore the clinical outcomes of a telehealth antimicrobial stewardship program, the American Society of Health-System Pharmacists (ASHP) Research and Education Foundation has recognized the team's pioneering study with the 2022 Innovation in Pharmacy Award.
"It felt great to be recognized for the work of our entire team," says Schulz. "Our stewardship program partnered with another pharmacy department and hospital, and we saw that partnership translate into positive clinical outcomes. It felt like a good recognition of many years of hard work."
Forging a partnership
The goal of antimicrobial stewardship programs is to treat infections quickly and effectively, while combatting the development of antibiotic resistant pathogens, which cause more than 2.8 million infections and 35,000 deaths each year in the U.S., according to the Centers for Disease Control.  
Stewardship often involves tracking how often antibiotics are prescribed and heightening oversight to avoid misuse and overuse, both of which can encourage pathogens to adapt to and overcome antibiotics, putting patients at risk. 
"Most studies stop at just improving antibiotic utilization, but we took a full leap to show how improving antimicrobial stewardship improved patient outcomes by reducing length of stay and improving mortality."
—Lucas Schulz
At an annual meeting of the Pharmacy Society of Wisconsin, Schulz recalls meeting Fleischman and discussing Fleischman's budding antimicrobial stewardship program with him. But it wasn't until Fleischman's phone call that he and Schulz decided to explore a telehealth partnership, particularly geared toward improving stewardship relating to the treatment of some of Monroe Clinic's most commonly treated infectious diseases: pneumonia, skin infections, and urinary tract infections.
"Starting in 2014, we had support from UW Health physicians and pharmacists who helped educate our staff through formal seminars, expand our daily monitoring framework, and develop better treatment guidelines," says Fleischman. "We also gave UW Health access to the Monroe Clinic electronic health record (EHR), which they would monitor daily to provide recommendations for antibiotic treatments."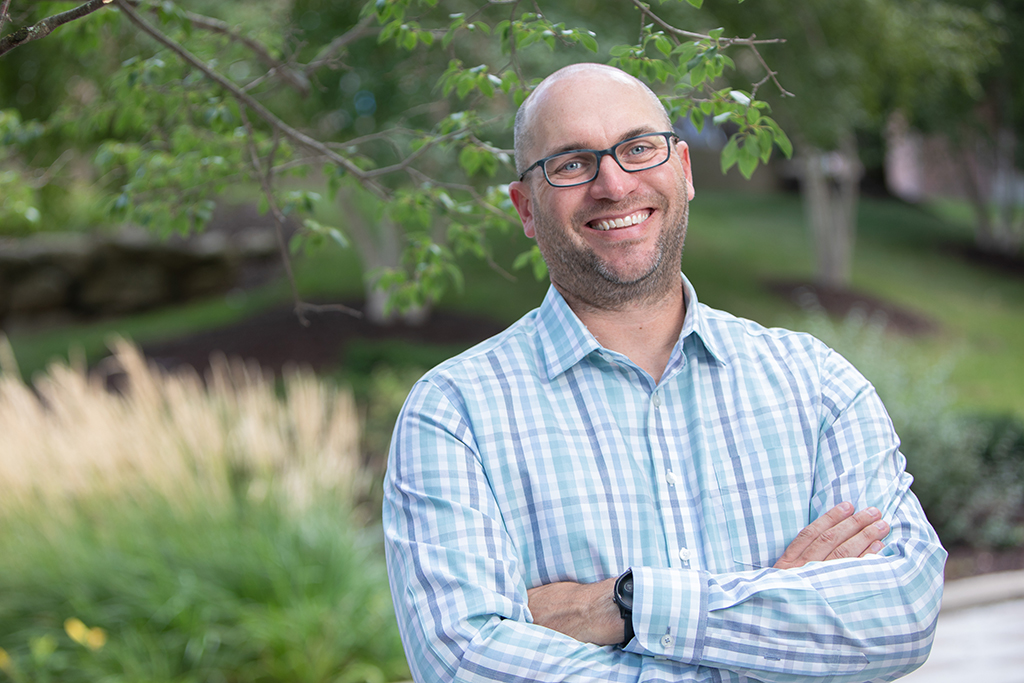 Burke, then a pharmacy resident at UW Health, recalls helping set up the EHR access.
"We could review charts for Monroe Clinic's patients and make recommendations to their pharmacists and physicians based on the conditions," says Burke. "We designed it that way because we still wanted their pharmacists and physicians to have a relationship with their patients."
The Monroe Clinic team would then read and respond to each recommendation, which was an opportunity for members of the developing antimicrobial stewardship to learn from experts on how they would treat infectious diseases.
"Stuart and I did daily prospective audit and feedback of all patients receiving antimicrobials at Monroe Clinic," Schulz says. "We documented our recommendations to track interventions, acceptance rates, and the results of these recommendations. This helped us make a strong argument that our intervention could be directly linked to improved patient outcomes."
Improved outcomes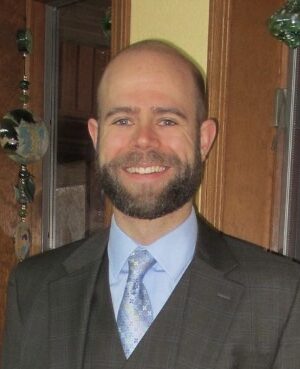 In 2015, when the partnership officially ended, their results showed that the program improved overall patient outcomes.
During the telehealth stewardship program, the use of four broad-spectrum antibiotics decreased overall, and the length of stay for all patients decreased by almost 9 percent, from an average of 4.6 to 4.2 days. Trends also showed that the 30-day mortality rate of all patients decreased by 16.7 percent.
These results not only helped improve patient safety, but they also made more room for Monroe Clinic to treat other patients.
"I think the most important outcome is that we developed a successful stewardship program," Fleischman says. "Monroe Clinic still has its stewardship program today, where they continue to work to monitor patients and make recommendations to get antibiotic use reduced quickly. That's what we wanted out of this partnership: lasting stewardship."
Looking forward
Antimicrobial stewardship continues to be important; in fact, as of 2017, the Joint Commission requires that all accredited hospitals have stewardship programs.
"Antimicrobial misuse is a huge issue for many reasons," says Burke. "Resistance to antibiotics has gotten worse over the last five years, but it's always been there."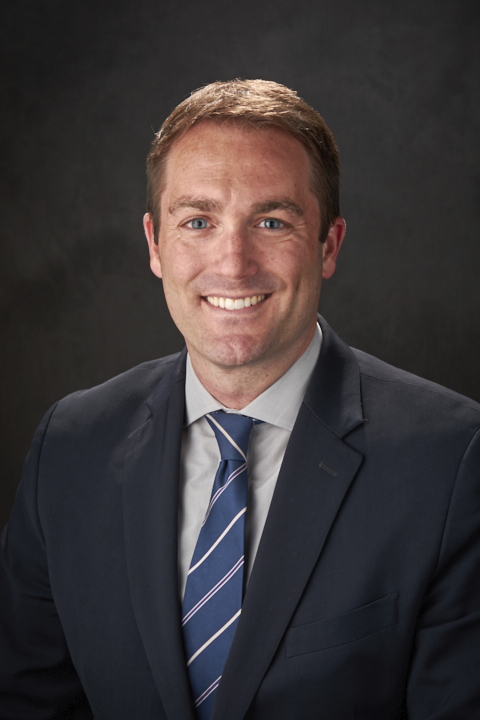 Today, Burke is a clinical pharmacist at Providence Alaska Medical Center, and Fleischman is clinical services manager at Milliman IntelliScript in Brookfield, Wis., but their project lives on. Through a new Pfizer Investigator-Initiated grant, Schulz is again partnering with Rose at the School of Pharmacy to offer telehealth stewardship programs to rural hospitals across Wisconsin. The 12-month project is set to begin this summer.
"It's important for academic medical centers to partner with small and rural hospitals because, unfortunately, there's a shortage of infectious diseases physicians and pharmacists," Schulz says. "Academic medical centers or large community hospitals with the resources can absolutely reach out and support the health of their communities by offering a tele-stewardship program like this."
The program's goals, rooted in the Wisconsin Idea, aim to promote appropriate antimicrobial utilization in rural hospitals and establish antimicrobial stewardship as a model for sustained telehealth partnerships with rural hospitals — both of which will help patients across the state receive high-quality health care.
"We want to improve health outcomes for patients regardless of their location. We were able to lean into that mission during this project to improve the health care of Wisconsin, and we can use this to have a larger influence," says Schulz. "This study taught us that our mission to improve the care of populations outside of our hospital walls is a worthy and noble pursuit that we should further."