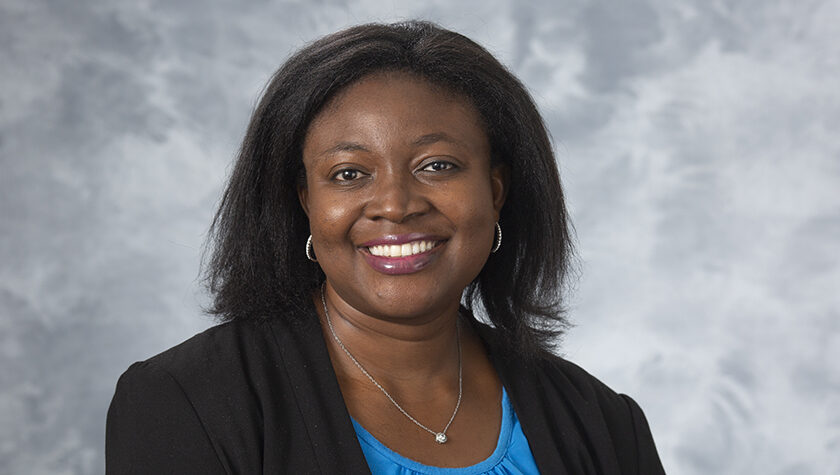 16
September
Associate Professor Olayinka Shiyanbola designs an intervention to help African Americans with diabetes excel in self-management
By Ben Cadigan
African Americans are 60 percent more likely to be diagnosed with diabetes than non-Hispanic white adults, and they're also more likely to be hospitalized for uncontrolled diabetes and to experience complications like amputations, visual impairment, and end-stage renal disease. Non-Hispanic Black adults are twice as likely to die from diabetes as their white counterparts.
"With chronic diseases like diabetes, we see that there is a disproportionate number of African Americans — as well as Hispanic and other minoritized communities — dying from the disease," says Olayinka Shiyanbola, associate professor in the Social and Administrative Sciences Division of the University of Wisconsin–Madison School of Pharmacy.
"We want to be able to let people know you can live up to 80 years old with Type 2 diabetes and still have an improved quality of life. This is such a critical issue in advancing equity because we see those disparities happening in communities of color."
—Olayinka Shiyanbola
Shiyanbola's research group at the School of Pharmacy is devoted to addressing these disparities, especially through increasing patients' adherence to medication therapies.
"If we can help address the issue of taking medications, a very critical component of managing chronic diseases, then we can reduce mortality and morbidity issues," says Shiyanbola. "We have already seen from data that there are a lot of barriers and challenges that African Americans encounter when it comes to taking their medicines, and no one has actually taken the time to understand why those issues are happening and what programs we could develop around improving the use of these medications."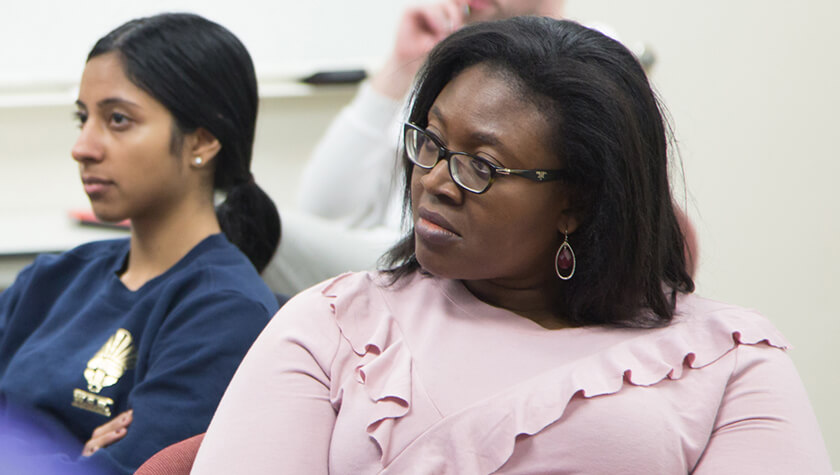 Through direct engagement with the African American community, Shiyanbola created and launched a diabetes self-management program named Peers LEAD (Peers Supporting Health Literacy, Self-efficacy, Self-Advocacy, and Adherence) in 2019. Now she's taken it a step further, using participant feedback to create a more holistic approach to empowering African Americans with diabetes to take control of their health: Peers EXCEL.
The new program, a combination of Shiyanbola's Peers LEAD and the state of Wisconsin's Healthy Living with Diabetes program, debuted in 2020 in Milwaukee with promising results. Next, she's aiming to reach more people around the state.
"We want to be able to let people know you can live up to 80 years old with Type 2 diabetes and still have an improved quality of life," Shiyanbola says. "This is such a critical issue in advancing equity because we see those disparities happening in communities of color."
Setting the groundwork: Peers LEAD
To begin addressing disparities in medication use and health outcomes, Shiyanbola went directly to African American community members with Type 2 diabetes.
"Change starts with what we've done in our work, which is talking to the community and finding out what programs work better," says Shiyanbola, a 2021 Society of Behavioral Medicine Leadership Institute Fellow. "A lot of times we develop programs and interventions that don't invest in equity because people did not take the time to figure out what actually works for the community."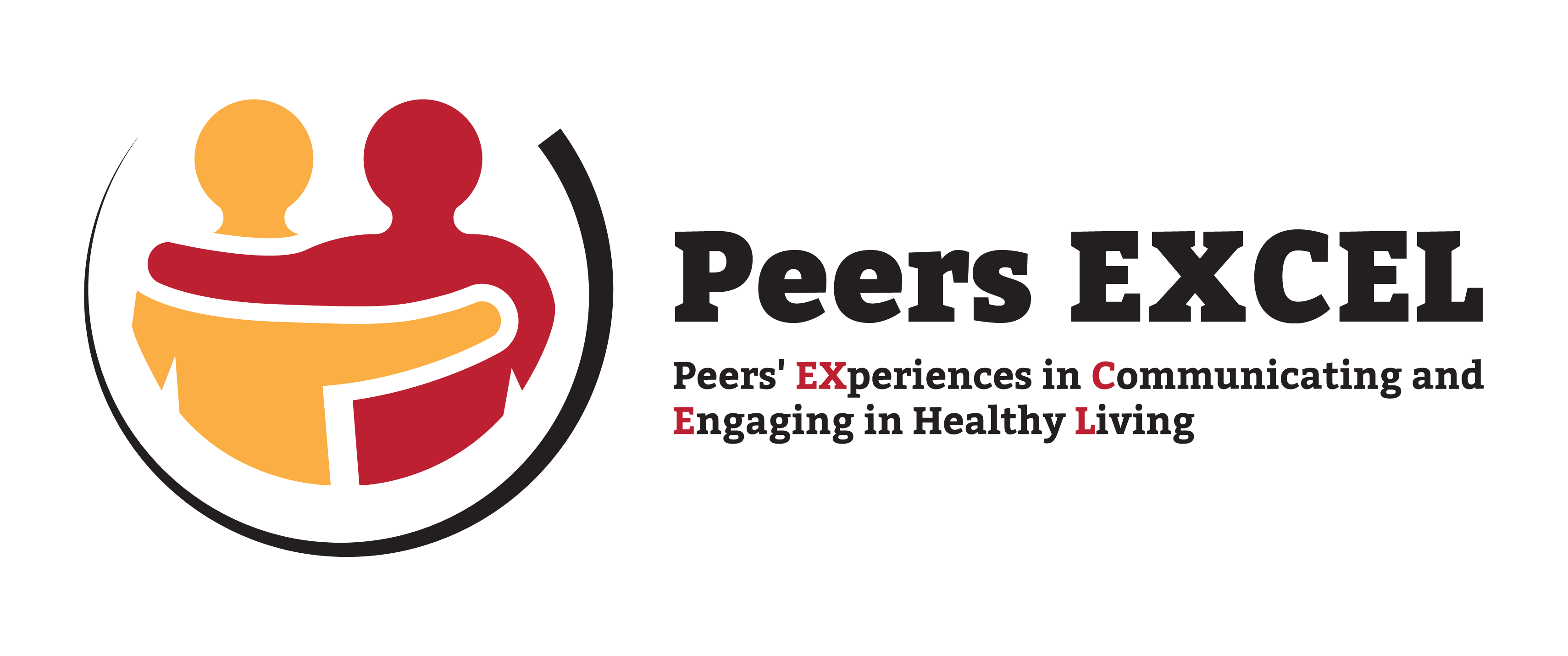 The Shiyanbola Research Group spoke with community partners and held focus groups with African American patients with Type 2 diabetes to evaluate the barriers to medication adherence and determine what would be the most effective way to combat them.
Through this feedback, Shiyanbola developed Peers LEAD, which comprises about six weeks of self-management support, including large group education sessions featuring a provider, a diabetes educator, a pharmacist talking about medications, as well as African American peer ambassadors who are self-managing their disease and therapies well, to have one-on-one sessions with the patients in the program over the phone or in group sessions.
"I believe that hearing from somebody else who's doing well taking their medicines is going to be more impactful than hearing the same thing from your health care provider," Shiyanbola says.
The program saw positive results, with increased medication adherence and greater acknowledgement of the necessity of medications, and participants also gave positive feedback regarding the peer mentoring aspect.
"We saw in our data that for individuals who had negative perceptions about medications and diabetes as a disease in general, those negative beliefs were reduced by the end of the study," says Shiyanbola.
A holistic approach: Peers EXCEL
After their Peers LEAD trial, Shiyanbola and her researchers went to the stakeholders, partners, and patient participants to learn what was missing from the program that could make it even stronger.
"What we found is that even though Peers LEAD was great, and we saw results with it, we identified some limitations," she says. "It doesn't talk about things like diet, lifestyle changes, physical activity and exercise, stress management — all of those topics that are so critical for you to actually get better with diabetes."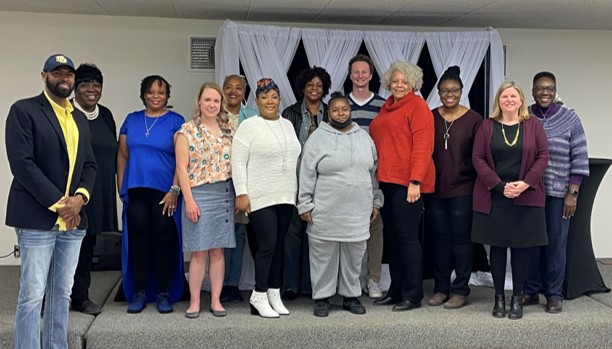 That led to the creation of Shiyanbola's latest clinical trial: Peers EXCEL, combining Peers LEAD with Healthy Living with Diabetes, a six-week self-management program available throughout Wisconsin that focuses on the emotional, mental, and physical components of living with diabetes. The combination produces a culturally tailored curriculum that would be widely usable in community settings.
The Peers EXCEL trial — held virtually in Milwaukee in 2020 and 2021 — was mainly to test for the feasibility of the program, including its accessibility to community members and ability to recruit and retain participants throughout the three-month program. Although the trial wasn't focused on clinical outcomes, the team did find that A1C improved among participants, along with improvements in depressive symptoms and their beliefs surrounding diabetes.
"The program was great at holding me accountable," one participant said. "You're accountable for three things [eating three meals, three times a week], and they're easy-to-do things. If I couldn't do those three, then I'm failing myself."
Another participant found the most value in the peer ambassadors.
"With the Peers program, it's like I'm in a relationship with them, and I'm grateful for that," another participant says. "Being called to see how you're doing; it touches me, brings tears to my eyes because they thought enough to check on me."
"In our lab, we focus on how to raise the voices of participants and voices that are not heard."
—Olayinka Shiyanbola
The Peers EXCEL team just received funding to bring the program to Madison and to run the program in a head-to-head trial against Healthy Living with Diabetes to see which works better for African Americans with diabetes. Further down the line, Shiyanbola plans to apply for more federal funding to run the same trial in up to eight community-based sites around the state of Wisconsin, such as barber shops, churches, senior centers, and community centers.
"In our lab, we focus on how to raise the voices of participants and voices that are not heard," Shiyanbola says. "Few people try to understand why we see gaps in all of our public health programs, and that responsibility to want to be part of that work is one of the reasons why I do what I do."