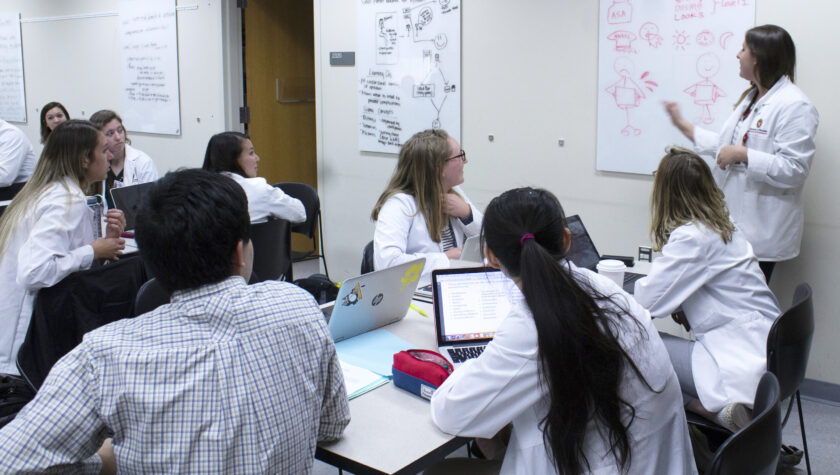 14
September
Financial support from alumni and friends of the School addresses barriers to enrollment and helps diversify the pharmacy profession
By Katie Gerhards
"I've had a lot of time to reflect," says Ronald Taylor (MS '66), who is enjoying his retirement in Florida and contemplating what has made the greatest difference in his life. He's grateful for his education and for his wife's gentle encouragement throughout, both of which set Taylor up for his 44-plus-year career in pharmacy and business. Through a new scholarship fund at the University of Wisconsin–Madison School of Pharmacy, Taylor wants to provide these same opportunities to students who face taller hurdles.
"I thought it was time to pay back to Wisconsin for what they gave me. It's a unique feeling to reach out and make a difference in someone's life."
—Ronald Taylor
"I feel that underrepresented minority students don't get the same equal chance to be able to go to a university and pursue their aspirations," he says. "I wanted to help out by providing funding for a student each year to help them spend less time working and more time in the library focused on their long-term profession."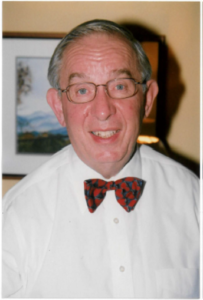 He created the new Ronald Taylor Scholarship Fund to support Indigenous or first-generation students who demonstrate a financial need in either the School of Pharmacy or School of Nursing.
"It just needs to be somebody with a personal 'high-touch' orientation who will make a difference in the world," he says. "I thought it was time to pay back to Wisconsin for what they gave me. It's a unique feeling to reach out and make a difference in someone's life."
With the addition of Taylor's scholarship and the newly created Navitus Scholarship for Underrepresented Students, the School of Pharmacy has more than $200,000 in annual funding available to support first-generation, rural, underrepresented minority, international, or low-income students, as well as those who plan to work in under-resourced areas or to tackle issues of health inequity through outreach or research.
"It is thrilling and humbling to see alumni and friends give back to help lower the financial barriers for future Badger pharmacists from diverse backgrounds," says Professor David Mott (BS '88, MS '92, PhD '95), associate dean of Advancement. "The patient population is incredibly diverse, and one of the best ways we can serve them is through increasing diversity within the pharmacy profession. Funds like these make it possible for the School to educate the best and brightest from every background."
Brent Eberle (BS '98), senior vice president and chief pharmacy officer at Navitus Health Solutions, had the same goals in mind when helping to launch the Navitus Scholarship for Underrepresented Students.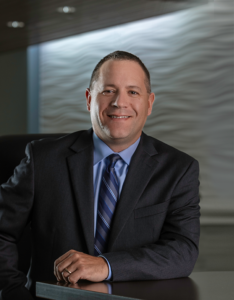 "I wouldn't be where I am today without my education at the School of Pharmacy," says Eberle (BS '98). "The School seemed like a natural choice when we sat down to discuss starting a scholarship fund for students who often face more barriers to higher education."  
Also new for the Fall 2021 semester are funds to support underrepresented minority students who apply to the School's new Psychoactive Pharmaceutical Investigation master's degree program, which has a heavy focus on addressing disparities in research into psychedelic-assisted therapy. But the School has long used Advanced Opportunity Program funds to offset costs for BIPOC (Black, Indigenous, people of color) and economically disadvantaged students, and donor-supported funds at the School geared toward equity in education date back to 1989.
"I would never have been able to attend pharmacy school without financial assistance," says fourth-year PharmD student Megan Ballew, recipient of the Anthony Sinkula (BS '56) Scholarship for American Indian Students, established in 2013. "By lessening the financial burden of pharmacy school and the stress associated with debt, I have been able to work fewer hours during the semester in order to focus on academics while also participating in a number of unique opportunities outside of school."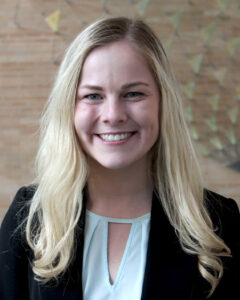 For example, Ballew has been able to volunteer through the student-run free clinic MEDiC as well as the St. Vincent de Paul Charitable Pharmacy, serve in leadership with the Wisconsin Society of Pharmacy Students and the School's Psych and Neuro Special Interest Group, and travel to Uganda in pursuit of her global health certificate.
"We are extremely grateful to our alumni and donors for providing our students with the invaluable opportunity to focus on their studies and immerse themselves in pharmacy school," says Mott. "Funds like the Navitus, Sinkula, and Ronald Taylor scholarships are changing lives — both for our students and their future patients."
After graduation, Ballew, a member of the Pokagon band of Potawatomi Indians, plans to focus on helping patients with mental health conditions by supporting medication management.
"As mental health and physical health are so closely intertwined — and it is well-known that American Indians face significant disparities in both — it would be a privilege to work as a mental health pharmacist for other tribal members through Indian Health Services or another setting," says Ballew. "Given the shortage of American Indian providers in all healthcare settings, I'm proud and excited to continue exploring these opportunities and grateful for the funding that has made it possible."