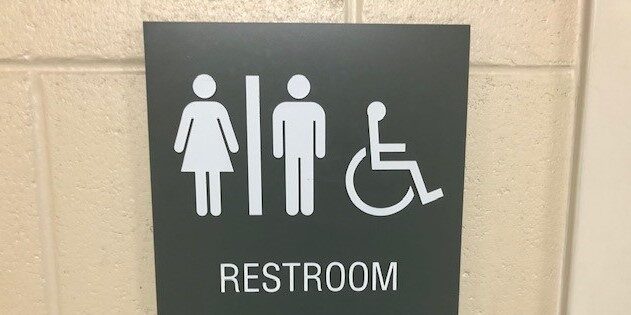 14
August
Rennebohm Hall becomes the first building on campus to offer a multi-stall gender inclusive restroom facility
With a commitment to inclusion, equity, and diversity at the University of Wisconsin–Madison School of Pharmacy, the School is creating an all-gender restroom at Rennebohm Hall. The women's restroom in 2340, located on the second floor of the eastern corner at the end of the locker/classroom hallway, will be designated as the all-gender restroom with new signage coming in the fall.
"The School of Pharmacy is the first to offer a multi-stall all-gender bathroom on the UW–Madison campus," says Dean Steve Swanson. "We are proud to lead in this important inclusion effort to provide inclusive facilities and support the needs of our community."
The gender inclusive restroom will allow transgender and gender non-conforming people to use restrooms without fear of harassment. It also supports families with young children, individuals with disabilities, and people who employ personal care assistants.
"Having a gender inclusive restroom available to our community helps address both the issues of accessibility and public health. It gives individuals and caregivers more options," says Lisa Imhoff, Assistant Dean for Diversity and Inclusion Initiatives. "Further, it aligns with our values of creating and sustaining an inclusive environment. It tells people who identify as non-binary, transgender, or gender expansive that they are welcome in our School and that we understand their needs."
This all-gender restroom initiative for the School of Pharmacy was led by Imhoff and Professor Michelle Chui, along with the SoP Diversity, Equity, and Inclusion (DEI) Committee, which championed the change beginning in October 2019. With the dean's full support, the DEI Committee presented the gender-inclusive facility proposal at the School of Pharmacy faculty and staff meeting in April 2020. Faculty and staff approved the initiative, which planned to convert an existing restroom to be designated as all-gender with no construction needed and would incur only the cost of new signage.
"As a School preparing future healthcare providers, we want to model an inclusive environment."
—Dean Swanson
UW Facilities Planning & Management (FP&M) completed their fixture survey of Rennebohm Hall and confirmed that the School could proceed with the all-gender multi-stall restroom plan. With the advocacy of task force co-chair Kelly Krein and task force member Katherine Charek Briggs, the campus Gender Inclusive Restroom Facilities (GIRF) Task Force supported the change without requiring any renovation or space modifications, such as installing floor to ceiling stall dividers. The GIRF task force established the campus Gender Inclusive Restroom Facilities policy last year.  
In July, Alan Fish, Interim Associate Vice Chancellor for FP&M, formally approved the School of Pharmacy request. Partnering with FP&M throughout the project, SoP Facilities Director Josh Cutler is now working with FP&M to install new signage as soon as possible.
"The new all-gender restroom is an exciting milestone for the School of Pharmacy and reflects a school-wide effort and campus collaboration," says Swanson. "As a School preparing future healthcare providers, we want to model an inclusive environment. This is one of many innovative endeavors that demonstrate our deep resolve to advance diversity, equity, and inclusion."