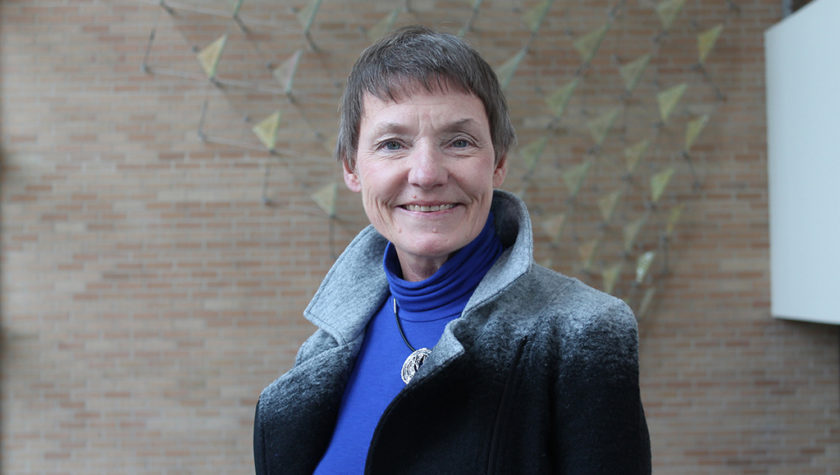 2
March
With UW–Madison faculty, National Research Mentoring Network stewards diversity to strengthen biomedical research
Scientific exploration is based on the process of asking and answering questions. And breakthroughs in scientific research hinge not only on the investigator's ability to answer the question, but also to ask the right question to begin with.
For that reason, science is stronger when it's diverse, says Christine Sorkness, professor in the University of Wisconsin–Madison School of Pharmacy's Pharmacy Practice Division and associate director of the UW Institute of Clinical and Translational Research's Collaborative Center for Health Equity.
"Diversity in science starts with the premise that there are a lot of ways to ask the question, which is framed by the researcher's background, discipline, and profession," says Sorkness. "When more than one researcher, hopefully interdisciplinary, determine the question and the process to answer it, the resulting research is more fundable, successful, and impactful."
When it comes to biomedical research, geared toward discovering new and better ways to treat patients, tailoring the question to suit the nuanced needs of different genders, races, ethnicities, and sociocultural groups depends on diversity.
Yet studies repeatedly show that the vast majority of researchers in the biomedical research workforce who receive National Institutes of Health (NIH) grants, one of the largest funders of biomedical research, are predominately white and predominately male. "Race, Ethnicity, and NIH Research Awards"—aka the Ginther Report—found that African-American grant applicants, for example, are 13 percentage points less likely than white applicants to be awarded the NIH's R01 grant, which is highly sought after and prestigious. 
"The Ginther Report raised a lot of concerns," says Sorkness. "Science relies on diversity of thought; therefore, we need to do a better job of helping individuals who are traditionally underrepresented in the biomedical research workforce to be more successful in their grant funding."
Diversity through mentorship
Sorkness, through an initiative with NIH, is working to tackle the diversity problem by addressing one of the most important barriers: a lack of quality mentoring.
Minority researchers often point to a lack of adequate mentoring, understanding of institutional requirements, and institutional support as top barriers to receiving NIH funding. The National Research Mentoring Network (NRMN), established in 2015, aims to fill that void by creating a research networking core, virtually and in person, to connect investigators with people they wouldn't necessarily have otherwise met. In addition, NRMN has developed a Mentor Training Core and a Professional Development Core.
"It's a matter of making opportunities and resources more widely available and tailoring them to include individuals who have not had access in the past," says Sorkness.
In her recently published study, "A New Approach to Mentoring for Research Careers: The National Research Mentoring Network," Sorkness, lead author and associate director of the NRMN, outlines the goals—and a few early outcomes—of the intensive mentorship program.
"A key initiative is to close the NIH funding gap particularly
among minority researchers, and we take that challenge very seriously." 
–Christine Sorkness
"In the short time we've been operational, the number of submissions for NIH funding from scholars who have been traditionally underrepresented in the biomedical workforce is increasing among those who have participated in our programs," says Sorkness. "Their success rates are very reassuring, but we've just started. We've got a lot of work to do."
Why mentors matter
Mentorship, especially within research careers, is linked to increased productivity, self-efficacy, and career satisfaction. The biomedical research field relies heavily on networking to keep researchers plugged in to ongoing efforts in their field, funding mechanisms available, and how best to secure that funding. And to have a mentor, or—better yet—a team of mentors, means a more expansive network.
"When we have mentees and want them to do well, we network with our colleagues and connect them with research partners and other collaborators," says Sorkness.
In particular, the NRMN focuses on guiding researchers to navigate the transition between post-doctoral trainee and early-stage investigator, embarking on a path of research that will rely on NIH funding.
Whenever we transition from one stage to another, we're more vulnerable, says Sorkness. By targeting early-stage investigators, the NRMN hopes to provide career development resources to help them be more effective and successful researchers over the long term. She likens the NRMN to the support the UW–Madison School of Pharmacy provides for its students.
"The first transition for our incredibly talented students in the PharmD program to navigate is whether to get a job or pursue a residency, and we promote residency training to give them specialties that make them more competitive," she says. "And then at the next point of transition, after the residency, we offer fellowships, certificates, career development grants, and clinical and translational science pilot awards. Through the NRMN, we're trying to do the same thing nationally for researchers in academia, pharmacy, nursing, medicine, and other fields."
'We want mentors, not tormentors'
Creating a network of willing mentors is a step in the right direction, but it isn't enough to foster an ecosystem of successful researchers, especially if many of those willing mentors aren't sure how to be good mentors. So the NRMN offers training to help mentors and mentees maximize the benefits of the mentoring relationship.
"We want to train people to be mentors, not tormentors," says Sorkness. She has helped numerous researchers learn the ropes of networking and grant writing, and she says it's a complex role. Most mentors can handle two or three mentees at a time, and the relationships can last decades.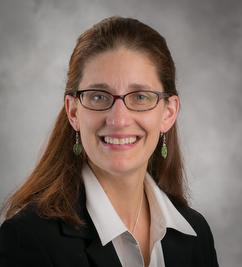 "Being a mentor is getting to know someone in a robust way, understanding their needs for work-life balance, learning what they're passionate about researching, networking and advocating for them, and making time to meet routinely," says Sorkness. "You have to keep their feet to the fire to accomplish their individual career goals."
To make the project more sustainable with quality and culturally competent mentors, NRMN holds research mentor training workshops around the country. In NRMN's first two years, it implemented 72 training events for nearly 1,500 mentors. The organization has also held 27 workshops to train 824 participants to facilitate future mentor trainings. Master facilitators, like Sorkness, are certified to deliver these workshops, and attend ongoing training themselves.
The Mentor Training Core is housed at UW–Madison, under the direction of Christine Pfund, who also serves as the director of the UW Center for the Improvement of Mentored Experiences in Research, a principal NRMN investigator, and researcher with the Wisconsin Center for Education Research at UW–Madison.
Because in-person networking isn't always an option, NRMN created an online venue for support. Every researcher or student, mentee or mentor, can access career-specific resources, grantsmanship courses, career stage-focused and culturally aware mentorship, calendar events, videos, and other development resources through a web portal, NRMNet. As of February 2017, the online portal has had more than 5,200 tracked registrants, of which 1,720 were mentors. Of the registered mentors, 42 percent are from underrepresented groups, and 55.8 percent are female. For mentees, 64 percent are from underrepresented groups, and 68.5 percent are female.
"We've done a good job reaching traditionally underrepresented groups so far," says Sorkness. "The invitation to use the NRMN is very broad and inclusive to all, but a key initiative is to close the NIH funding gap particularly among minority researchers, and we take that challenge very seriously."
Past and future of NRMN
The NRMN was developed as part of a three-pronged effort by the NIH-sponsored Diversity Program Consortium to combat a lack of diversity in biomedical research. In the program's early stages, Sorkness was one of six researchers nationwide who had planning grants that allowed them to begin preparing to apply for NRMN funding.
When the request for applications (RFA) came through, the group decided to pool their efforts instead of competing with each other for the project, which Sorkness credits as a foundation for the project's success to date.
"Science relies on diversity of thought; therefore, we need
to do a better job of helping individuals who are traditionally
underrepresented in the biomedical research workforce." 
–Christine Sorkness
"There was a distinct diversity of intellect, disciplines, and backgrounds," says Sorkness. "We felt that we would be more competitive and would better serve the intent of the RFA by pursuing it together."
In addition to UW–Madison, the cooperative agreement behind NRMN also includes the National Institute of General Medical Sciences, Boston College, Morehouse School of Medicine, University of Utah–Salt Lake City, and University of North Texas Health Sciences Center.
When the group received the grant for NRMN, funding was secured for five years, which means that in one more year, Sorkness and her team will have to re-compete to continue certain aspects of the NRMN, moving forward with different grant mechanisms.
"The opportunity for renewal lets us step back and learn from what we accomplished and bring in new collaborators," says Sorkness. "We know we will have competition, but I think that's what makes science better, too—you have to show that you are the best choice to answer the questions you're asking."
Learn more about Dr. Christine Sorkness' efforts to diversify the biomedical workforce.