1
April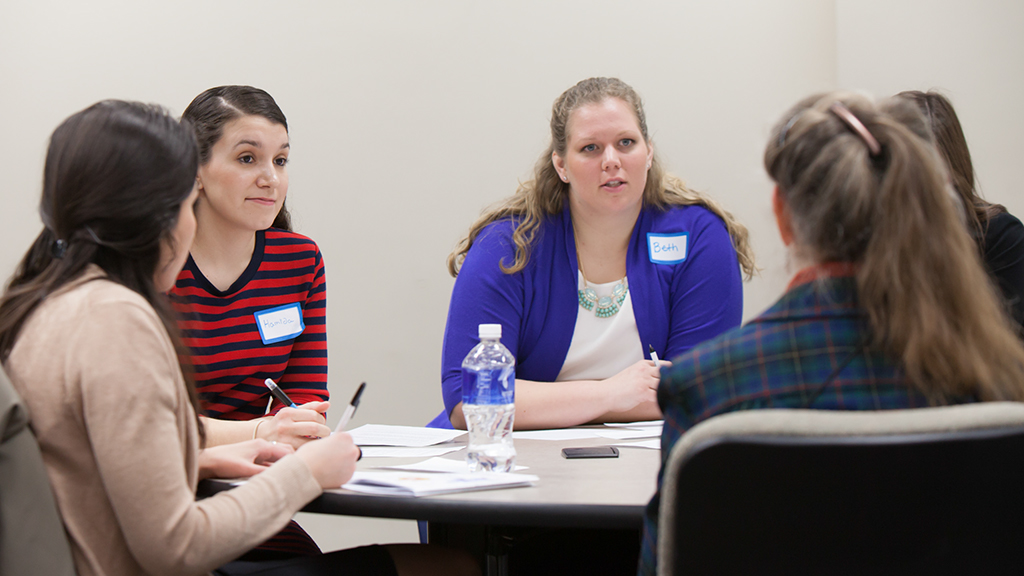 Pharmacy students were among those in attendance at the annual interprofessional health summit held in mid-March. New in 2015 the Interprofessional Health Council partnered with the Gold Humanism Honor Society to present on the theme of "Collaborating for Care." The mission of the Gold Humanism Honor Society (GHHS) is to recognize individuals who are exemplars of humanistic patient care and who can serve as role models, mentors, and leaders in medicine.
The summit opened with keynote speaker Barbara Brandt, PhD. Dr. Brandt is the Director of the National Center for Interprofessional Practice and Education at the University of Minnesota.
The day-long summit included breakout sessions organized around the themes of interprofessional collaboration and humanistic medical care. Small-group workshops were presented by University of Wisconsin-Madison faculty, staff, and students from a variety of health professional programs. Another session featured a patient speaker sharing their personal story and providing insight into their healthcare experience with various health professionals, including perceptions of care received by interprofessional teams.