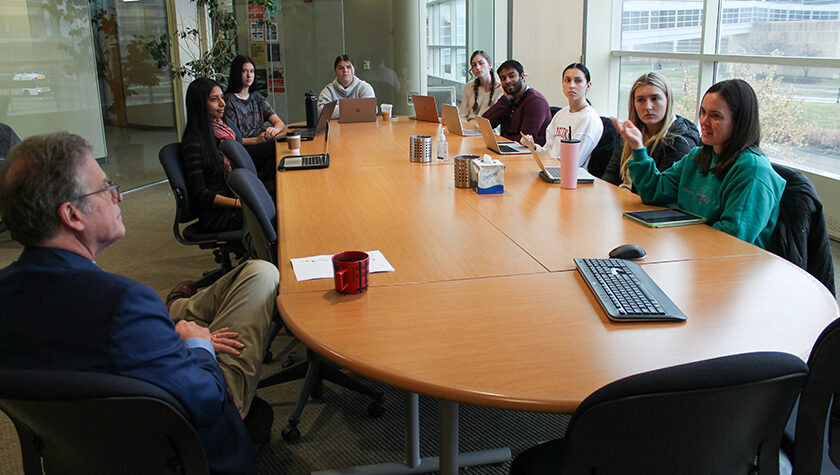 12
December
Through two new concentrations in the PharmD program, student pharmacists receive specialized training to advance their careers 
By Katie Ginder-Vogel
This year, the University of Wisconsin­–Madison School of Pharmacy launched two first-of-their-kind specializations in the PharmD program: Psychiatric Pharmacy and Applied Drug Development Paths of Distinction.
As courses officially got underway with the Fall 2022 semester, the two new PharmD concentrations are filling up with student pharmacists who are looking to get a leg up in their future field. The School's PharmD specialization options — now at a total of 13 concentrations, certificates, and dual degrees — allow PharmD students to differentiate themselves professionally. 
"These pathways offer students a chance to get a really strong vocabulary and speak the language of a particular field," says Clinical Associate Professor Eric Buxton, Applied Drug Development program director. "Companies will be happy they can step in much faster."
Industry preparation
Because of the rigor of the program and its shared courses with the School's Applied Drug Development master's degree, the Applied Drug Development (ADD) Path of Distinction has limited spots: just five student pharmacists per year. And the first graduating class — earning their degree in Spring 2023 — will be exactly that number, says Buxton.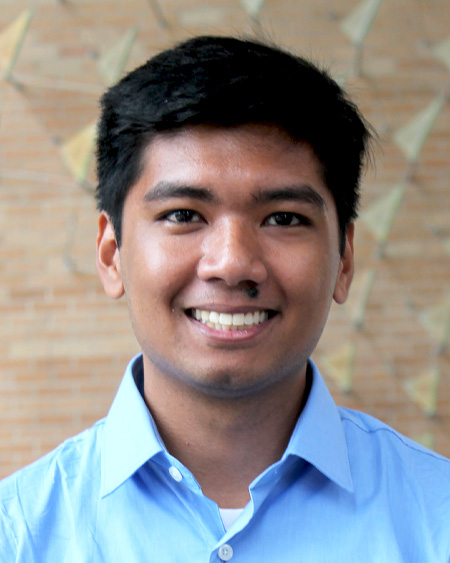 "Students have so many choices because the School of Pharmacy has so many cool pathways," says Buxton, who is also chair of the Division of Pharmacy Professional Development. "Pathways are a career enhancement pack that give you a team model of expertise and let you be effective across disciplines."
Pharmacy students in the ADD PharmD path can choose three of five possible courses from the ADD master's degree program that cover different aspects of drug development, preparing future PharmDs to work collaboratively on teams, within and across professional divisions. 
Fourth-year PharmD student Miguel Mailig was one of the first students to apply to be in the ADD program. On track to graduate in spring, he has completed three courses in the path, covering the drug development process, "Good Practices" (GxP) in a regulated environment, and pharmaceutical economics and project management. 
"The courses opened my eyes to a variety of possibilities for graduates with a pharmacy degree and what spaces they can occupy within the pharmaceutical industry," Mailig says. "It highlighted the value of the PharmD degree in non-clinical spaces and made me appreciate the training we receive."
Buxton says this sentiment is shared among many of the ADD PharmD concentration's students.
"Students appreciate that the courses are collaborative and project-based, which is applicable to a career in drug development," Buxton says. "It's a way to speed up your learning curve at a new job. You can make meaningful contributions from the start because of the coursework you've taken."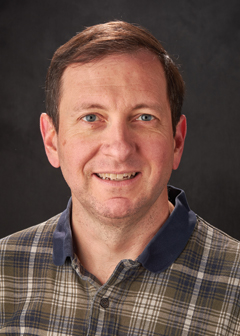 PharmD students in the ADD path take their courses alongside the Pharmaceutical Sciences graduate students in the ADD master's program. The diversity of backgrounds between these two groups helps to enrich the course, says Buxton. The clinically trained PharmD students contribute their perspectives, and graduate students with backgrounds in STEM coursework and often real-world research experience bring their viewpoints.
"Having PharmD students be part of these cohorts brings diversity of background to the teams," he says. "These students are working across cross-functional teams in class, so having people who aren't all in the same field expands diversity of thought."
Mailig, who plans to pursue a hospital residency after graduation, says that through the ADD program, he has learned more about how pharmacists can be involved in drug development and understands the steps taken in drug development, from conception to post-marketing. He has enjoyed his courses, too. 
"I would recommend the pathway for any student interested in the pharmaceutical industry, but also just any pharmacy student in general who is interested in learning about the other avenues that pharmacy graduates can take," he says.
Providing mental health care
The Psychiatric Pharmacy Path of Distinction is designed to prepare students for a range of careers and graduate study in mental health. Students take nine credits of drug development coursework and one to three elective courses in departments from horticulture to neuroscience.
"I decided to pursue this path as I am a firm believer in mental health becoming more talked about and recognized as a central piece of healthcare," says Bree Adkins, a second-year PharmD student enrolled in the Psychiatric Pharmacy concentration. "It is encouraging to be part of a new wave of therapy for those who may be struggling or need a little more support than traditional options have provided them."
Adkins officially started coursework in the path this fall and is already fascinated by the breadth of topics covered, including interprofessional mental health care, appropriate use of abused drugs, ethnobotany, health equity, and psychedelic substances.
"I find the path to be exceptionally well-rounded, which I think is extremely beneficial as a student pharmacist to understand how psychoactive agents work and fit into more traditional therapeutic approaches."
—Bree Adkins
"I find the path to be exceptionally well-rounded, which I think is extremely beneficial as a student pharmacist to understand how psychoactive agents work and fit into more traditional therapeutic approaches," says Adkins. "This path is a great addition for students interested in either community or clinical practice, as there are many applications with medications available via prescription or, recently, over the counter." 
Adkins is currently enrolled in a course regarding cannabinoids in society and says she has learned about their physiological mechanisms and the variability that exists among products currently available to consumers over the counter. 
"Because there are varying levels of regulation and legality, this class has brought up that there are many players at work — including pharmacists, policymakers, manufacturers, 'budtenders,' and researchers — when it comes to recommending and investigating the use of cannabinoids," Adkins explains. "I have enjoyed participating in weekly discussions with my classmates and working through such a complicated topic together."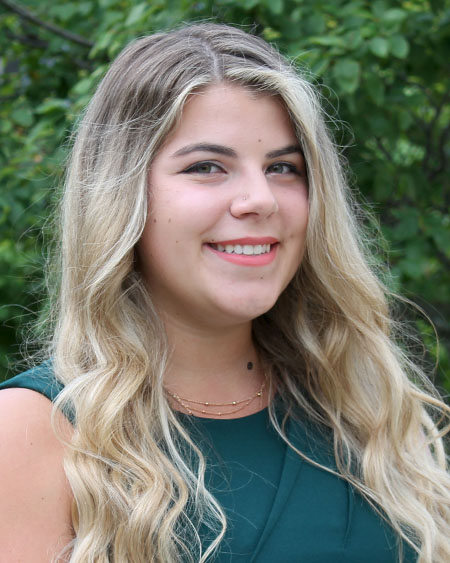 Adkins says the most interesting aspect of the coursework so far is learning how research efforts have exponentially increased in the field — including through the School's UW Transdisciplinary Center for Research in Psychoactive Substances — to improve mental health care through compounds found in substances like cannabinoids, psilocybin, or even ketamine.
"Although these agents have existed in history for centuries, many prestigious universities and healthcare systems have taken up new projects investigating their application in disease states such as PTSD, epilepsy, insomnia, Parkinson's, restless leg syndrome, and anxiety," she says. "The studies published thus far have provided invaluable information and great starting points for future researchers in psychoactive agents." 
Beyond pharmacy school, Adkins plans to pursue a residency and hopes to focus on psychiatrics during her second year of residency. She says the studies she has read have given her insight into how to talk with patients about the possible benefits and risks of medication therapies for psychiatric conditions.
"I would love to continue to learn and apply what I am learning in the Path of Distinction to real-life scenarios, with patients who could possibly benefit greatly from these new developments in psychiatric treatment, especially our veterans and underserved populations," she says. "I have no doubt that the psychiatric path will prepare me well for this goal, and I look forward to continuing to be part of the great innovations happening within our Badger pharmacist community."