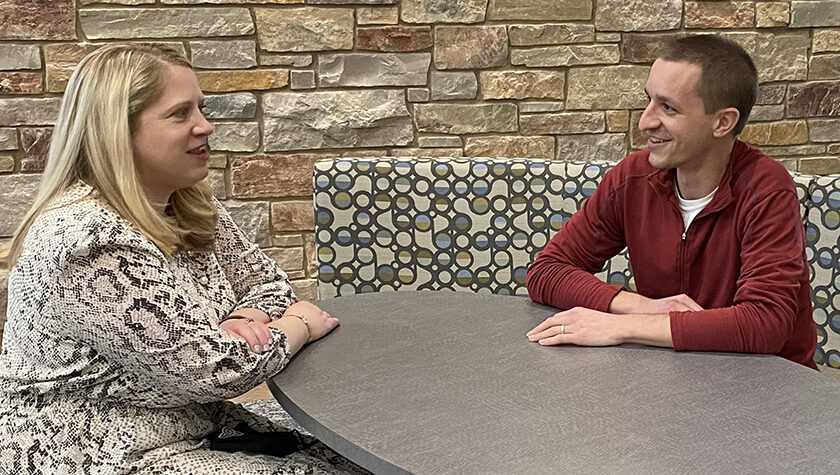 15
March
Through managed care pharmacy, alumna Eileen Murphy improves outcomes for Medicare patients
By Mary Magnuson
Eileen Murphy (PharmD '06), who moved to Wisconsin from Illinois when she was 14, has followed her interests many places: to the University of Arizona in Tucson to earn a bachelor's degree in biology, to a California health system to support their Institutional Review Board, and finally back to her home state to attend the University of Wisconsin–Madison School of Pharmacy, pursue an acute care residency, and work as a clinical pharmacist.
With thousands of miles, several rounds of higher education, and eight years of clinical practice behind her, Murphy was just getting her career started. Her guiding principles — increasing health care access and improving patient outcomes — drove her to take one more turn in her career journey and join Navitus, a pharmacy benefits management (PBM) company.
"I've always been drawn to population health, and for the past five years, that's what I've been able to impact every day."
—Eileen Murphy
"An open position at Navitus interested me because of all the ways you can use prescription claims data to build programs that impact member health on a population level," says Murphy, who joined the company's Clinical Programs division in 2015.
Several years into her role with Navitus, Murphy decided it was once again time to explore new territory. But this time, it was taking her vision for a new patient experience — a center to connect Medicare patients to the affordable care they need — and turning it into a reality.
"It felt exciting to build something that I knew would make an impact for our members," she says. "There were a million little pieces that needed to come together to launch the CEC and it was truly a labor of love to work toward that goal."
Exploring new challenges
Murphy first gravitated to pharmacy while working as a coordinator for the Institutional Review Board for Sharp HealthCare in San Diego. One of her colleagues had a pharmacy degree and, considering Murphy's interests in science and health care, inspired her to explore the field. Soon enough, Murphy made the decision to return to Wisconsin and apply to the UW–Madison School of Pharmacy.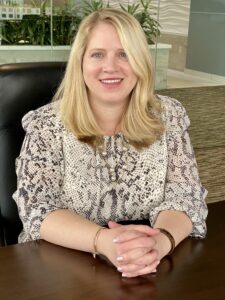 After earning her PharmD in 2006, she headed to Froedtert Hospital in Milwaukee for a residency in acute care practice, and then returned to Madison to work as a clinical pharmacist at Meriter Hospital. After eight years working directly with patients, Murphy was ready to take her career to the next level and impact more patients at once.
"Moving from my clinical role at Meriter to managed care pharmacy at Navitus shifted my focus from individual patients to broader populations," she says. "The goal, however, is the same — to cost-effectively optimize medication use."
Murphy shortly worked her way up to manager of Medicare Clinical Programs and focused on reporting, implementation, and oversight of Navitus' Medication Therapy Management program. It was in this role that Murphy and her colleagues began to develop an idea for a center where they could consult with members one-on-one to make sure they're receiving the right prescriptions through their Medicare benefit and that they have a plan to adhere to their treatments.
"We heard a lot from our clients about the need for flexibility and customization in clinical outreach, so that was our inspiration for building the Clinical Engagement Center," Murphy says.
Realizing a vision
It took a year and a half for Murphy and her team to create their vision for the Clinical Engagement Center (CEC) and turn it into a reality. In January 2021, the Center officially launched, and Murphy serves as the senior manager.
In her role at the CEC, she continues to enjoy direct patient interaction. Murphy is focused on one segment of the population — older adults with multiple chronic health conditions — and creating a flexible, customized space to address their specific concerns about Medicare Part D benefits and amplify the resources available to them. She's also stepped into more managerial duties.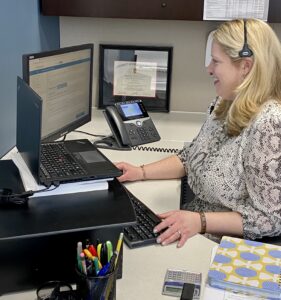 "The primary focus of what we're doing is medication therapy management services," says Murphy. "I'm talking to patients about what's most important to them, what concerns they have about their medications, what priorities they have for managing their conditions, and we're helping them in whatever flexible way they need. What is unique about offering these services through the PBM is that we have full access to the member's benefit information and can address questions about the formulary, the member cost share structure, the Prior Authorization process, and more. "
Medicare is a complex program with myriad rules that patients can have difficulty untangling. And typically, Medicare patients are older and have multiple chronic illnesses and treatments to manage. Ultimately, Murphy says her consultations make navigating Medicare easier for the members, and often more affordable. When she can help patients understand their benefits and address barriers to taking prescriptions, medication adherence increases and patient outcomes improve, while costs fall for both the patient and for Navitus' plan sponsors.
For Murphy, launching the Center came with a unique set of challenges to overcome — one of the largest of which was working through how to incorporate all of the pharmacy and medical claims data so that the clinician talking to the patient has relevant information available to them. Creating the CEC's call center also meant setting up phones and headsets, speed dialing software, designing inbound call trees, and automating call recordings. Right now, the team is still getting used to new software and perfecting their workflow. But Murphy has already seen their work start to pay off.
"We have the flexibility to meet the members where they're at," Murphy says. "We're spending a lot of time talking about COVID-19 vaccinations, and we have flexibility in the interview with the patient to focus on the most relevant and most pertinent things, and that's rewarding."
Exploring professions
Murphy has been a preceptor for the School of Pharmacy's PharmD students on their Advanced Pharmacy Practice Experience rotations and she started a new rotation for the CEC this year, which she says will be a valuable experience. The student pharmacists will be engaging with members on the phone for the medication therapy management program and reviewing program outcomes.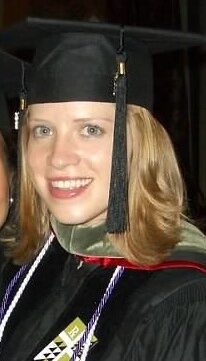 "When I've had students come through Navitus on rotation, I try to advise that they don't know exactly what career path they're going to end up in, so it's good to sample different things as much as you can," Murphy says. "Before I came to Navitus, even as a pharmacist, I was not really aware of what pharmacy benefit management was or how it helped patients."
While PharmD students often have a specific vision of what kind of pharmacist they want to be, Murphy says it's OK for that vision to change and evolve over time. She has taken many turns in her career to follow her interest in population health, and through experimenting with different roles, she found what feels like a perfect fit, assisting broad segments of the population that are older and chronically ill.
"There are so many different roles within managed care that pharmacists can be involved with," says Murphy. "I've always been drawn to population health, and for the past five years, that's what I've been able to impact every day."