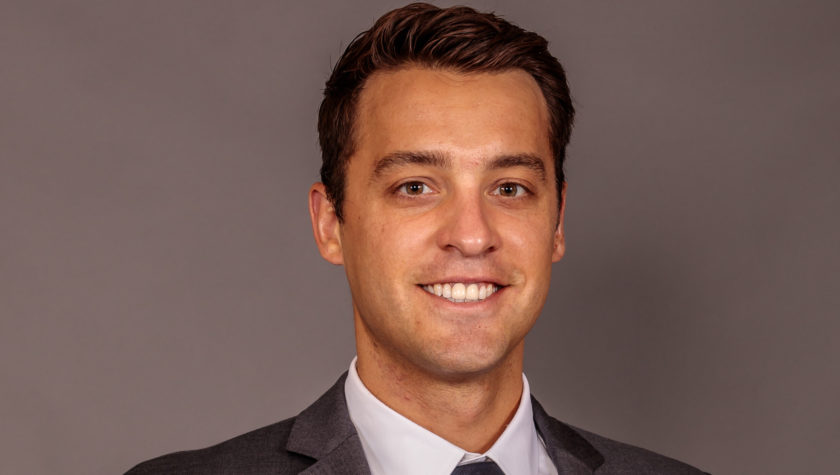 7
March
Luke Beirl's pharmacy leadership takes him to top of rural health care
If a patient stops into your pharmacy to pick up a medication that's out of stock, what do you do? In many cases, the pharmacist would ask them to swing through again tomorrow, or arrange to have it sent through the mail within the next few business days. But what if that patient has limited transportation and lives 40 miles distant from the nearest pharmacy?
While working at a pharmacy in Ashland, Wis., pharmacist Luke Beirl (PharmD '11) found a solution.
"I ended up driving 40 miles to her house to deliver her medication because I knew that if I didn't, it was going to be another two weeks before she was able to get back into town and I didn't want her to be without her medication," says Beirl. "When you're a pharmacist in a rural community, you feel such an obligation to the people you serve because you might be the only person they have. It's just the right thing to do."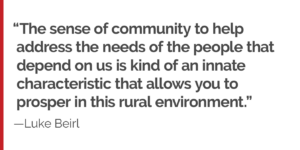 Since that encounter — and only seven years after graduating from the University of Wisconsin–Madison School of Pharmacy — Beirl's clear devotion to the wellness of his community has taken him to the top, as CEO of the Hayward Area Memorial Hospital and Water's Edge Senior Living Center.
"The sense of community to help address the needs of the people that depend on us is kind of an innate characteristic that allows you to prosper in this rural environment," he says.
But leading a hospital serving some of Wisconsin's most rural counties was not always in Beirl's plan. In fact, he was gearing up for nearly opposite. As a student at the School, he pursued opportunities in acute care settings in large facilities and worked as an intern at Froedtert Hospital in Milwaukee. He envisioned a career in leadership, but practicing in the Madison or Milwaukee metro areas. Those plans changed almost as soon as he earned his PharmD degree. 
Becoming a leader in — and beyond — pharmacy
Born and raised in Ashland, Beirl was already familiar with the way of life in northern Wisconsin. But in chasing his goal of pharmacy leadership, he, like many graduates, was perusing residency applications instead of employment opportunities at far-flung pharmacies.
But by chance, he touched base with a connection from Walgreens, who told him there was a location opening up in Ashland and they needed someone to manage it.
"I was filling out my residency application thinking I'm going to be a clinical pharmacy leader within the profession, and the option to go up to Ashland and work for Walgreens would have been quite a reversal," he says. After much contemplation, he ultimately made the decision to move up to Ashland, assuming it would be a temporary stint in rural pharmacy to add to his repertoire.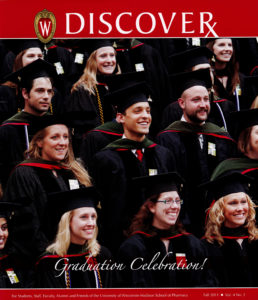 "It had been about 10 years since I had left, and I was pleasantly surprised at how much fun it was to practice and be part of a small community again," he says. "I really missed small-town northern Wisconsin."
After two years, he saw an opportunity with a critical access hospital, and because of his clinical-focused training, he went for it. His new employer, Memorial Medical Center, would serve as the breeding grounds for a rapidly developing career.
"Literally a month into my new role, I noticed an unmet demand for leaders in health care in rural areas like this," he said. That was the trigger for him to spend the next two years earning an MBA.
"I thought there were opportunities that my skillset would serve better beyond pharmacy," he said. "I wanted to increase my impact as much as I could."
For his capstone project, Beirl examined the implementation of process improvement strategies in smaller hospitals and how to overcome the challenges unique to that setting. The project helped him make a business case to create a process improvement position, which would be shared by Memorial Medical Center and its sister hospital, Hayward Area Memorial Hospital.
He took on this role himself, collaborating with leaders and 700 employees across both organizations to introduce new services and protocols to improve patient care, including developing a model to stabilize Code Blue responses, which impacted many patients in very acute and high-stakes situations.
But after two years of this work, he was approached by the board to assume the role of interim CEO. A few short months later, they asked him to take on the role permanently.
Representing Badger pharmacy
In addition to his business courses, Beirl — who is one of several alumni to share his insight on practicing in rural Wisconsin areas with PharmD students in the School's Rural Pharmacy course — also credits his success to the values he learned as a student pharmacist.
"Being part of the UW–Madison School of Pharmacy helped create an expectation to hold myself and my organization to a high standard for the sake of the patients I serve," he says. "There's an inherent responsibility instilled in you the day you enter the PharmD program. You're not only representing yourself — you're representing the program and the profession. And that's powerful when you think about the culture we're trying to create in health care organizations."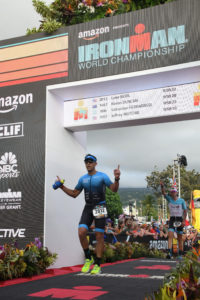 But Beirl nearly missed his opportunity to enroll in the School of Pharmacy. He was signed up for another pharmacy program in Minnesota — and had even handed over his tuition deposit — when he realized that the flagship university of his home state had one of the best PharmD programs in the country. So he applied.
"As a native Wisconsin resident, any chance to be a Badger is worth the effort," he says. "Even though I lost my tuition deposit, it was a no-brainer."
His time in Madison also wound up introducing him to two more lifelong loves: It was where Beirl met his wife, Haley Stellmacher, who was earning her degree next door to the School of Pharmacy, at the School of Nursing.
"We basically spent the first year of our relationship getting to know each other while studying in the Ebling Library, like so many other couples," he recalls.
And Madison is also where he witnessed an Ironman race for the first time, which kicked off three years of training and competing for a spot in the world championship, held in Kona, Hawaii. For those unfamiliar, an Ironman triathlon consists of a 2.4-mile swim, a 112-mile bicycle ride, and a 26.2-mile run — back-to-back and without a break.
In his first race, in 2015, he missed qualifying for the championship race by eight minutes; the next year, he crashed his bike three weeks before the race and couldn't participate. On his third try, in 2017, he finally qualified, and took his victory lap in October 2018.
"The goal was to qualify for the Kona Ironman," he says. "I was enjoying the entire day as much as one can enjoy 10 hours of continuous exercise."
From accelerating his career to uncovering hobbies and a spouse, Beirl says, "going to UW–Madison was the best decision I ever made."
Do you know an alumnus we should write about? Tell us.