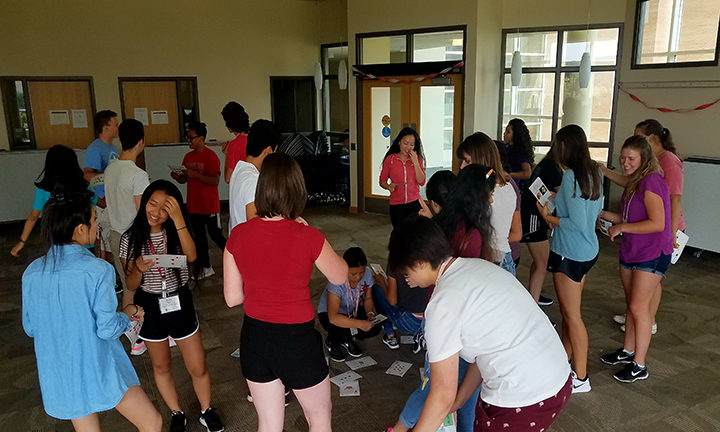 7
August
In early August twenty rising high school juniors and seniors interested in learning more about pharmacy careers and the UW-Madison Doctor of Pharmacy program participated in the Pharmacy Summer Program (PSP). The program targets academically strong students from traditionally underrepresented groups in the health science fields. Applicants were selected through a competitive application process including submission of transcripts, letter of recommendation, and personal essay.
Throughout the four-day program, students took part in compounding lab and pharmacotherapy lab demonstrations and activities, tours of pharmacy settings such as St. Vincent DePaul, UW Hospital & Clinics, the William S. Middleton Memorial Veterans Hospital, and Navitus/Lumicera, a blood pressure demonstration and screening, and opportunities to engage with pharmacy faculty, students, residents, and staff.
From their stay in Leopold Hall, a tour of campus, ice cream at Babock Hall, and a trip to State Street and the Memorial Union, students were given a taste of college life and the UW-Madison campus. A closing reception celebrated the students' achievements and encouraged them to continue their pursuit of higher education and the UW-Madison Doctor of Pharmacy Program.
The 2017 PSP was held August 2-5th and marked the third year the School of Pharmacy has offered the opportunity. and was highlighted in the Wisconsin State Journal.