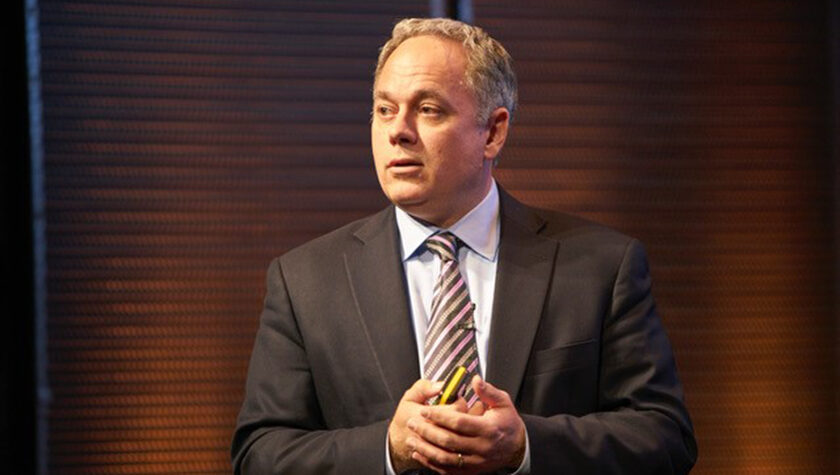 14
June
Alum Rob Kowalski, Novartis executive, finds his calling in regulatory affairs
By Katie Ginder-Vogel
Rob Kowalski (BS '91, PharmD '93) grew up in the Milwaukee suburb of Elm Grove. He knew he wanted to work in health care but didn't want to be a physician. And when he joined the University of Wisconsin–Madison School of Pharmacy's first graduating Doctor of Pharmacy class, he had no intention of becoming a pharmacist. He planned to attend law school and work in pharmaceutical law or patent law in the pharmaceutical industry.
"After graduating from the School of Pharmacy, I thought I'd do a two-year fellowship and then maybe go to law school," says Kowalski, who planned to work in pharmaceutical or patent law. But his fellowship ended up connecting him with a role in regulatory affairs at Sandoz, one of the predecessor companies to Novartis.
"That's how I got into regulatory affairs and never left," says Kowalski. "You have to be open and explore, and if you're not feeling a little uncomfortable, you're probably not stretching yourself enough." 
Kowalski is now the executive vice president, head of regulatory affairs, and U.S. head of development at Novartis.
"Industry was not my plan," he says. "But I met people who really impressed me."
Planned or not, Kowalski has become a national and international leader in the pharmaceutical industry and was one of the founding advisory board members of the Industry Pharmacists Organization (IPhO) to advance the field of pharmacists in the industry, which he still serves on today. To his credit, Kowalski has secured the approval of over 100 new products and indications during his 27-year career in the industry.
Trial by fire
When Sandoz hired Kowalski fresh out of his fellowship, they had him working on an Alzheimer's treatment that was eventually approved. In his role, he helped develop and execute the strategic plan to ensure the drug candidate complied with U.S Food and Drug Administration and international regulations for registration around the world.
Six months after being on the job, Kowalski's supervisor left, and he was selected to replace him, finding himself suddenly responsible for one of the company's biggest projects at the time, a Phase III drug trial of an important portfolio asset. Phase III drug trials involve testing the drug against a placebo in hundreds or thousands of people, over several years and in locations around the world to prove its effectiveness and monitor side effects.
"You have to be open and explore, and if you're not feeling a little uncomfortable, you're probably not stretching yourself enough."
—Rob Kowalski
"It was a tremendous challenge, and we ended up getting the product approved a few years later," says Kowalski. "I was incredibly uncomfortable, but I was stretched, and I grew."
Kowalski was responsible for the drug's approval in almost 100 countries. 
"That was a real baptism into regulatory affairs, to be able to take a huge Phase III program, bring it forward, and get it registered globally," he says. "It was a great opportunity for so many reasons, including that I met my wife along the way. She was a University of Illinois at Chicago graduate, also doing a postdoctoral fellowship at Sandoz." 
Later, Kowalski had a staffing role in regulatory strategy and operations, running the department and financials, which took him out of direct drug development for a short while.
"I took that job, in an area I knew nothing about, and I credit that role with giving me an enterprise perspective — how to run a large organization," he says. "It was totally challenging, new, different, and helped me grow. I learned about exciting areas like mergers and acquisitions and how to run big budgets."
New challenges
When Kowalski felt it was time to leave Novartis for his next step, to run his own group, he moved to Pharmacia.
"Move for the right career opportunity, with career growth," he says. "I was head of primary care regulatory — my own global group and my first real role as a significant manager of an organization."
After three months in his new role, Pharmacia was acquired. Kowalski stayed for 18 months before leaving for a role as U.S. head of regulatory affairs for Schering-Plough. He was taking a risk: The company was having compliance problems and facing a $2 billion fine from the U.S. Food and Drug Administration (FDA) — the largest one ever levied at that point. A new management team was charged with turning the company around.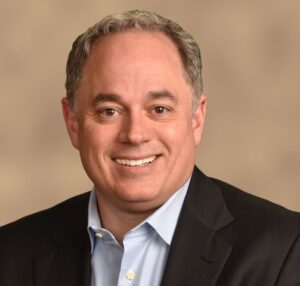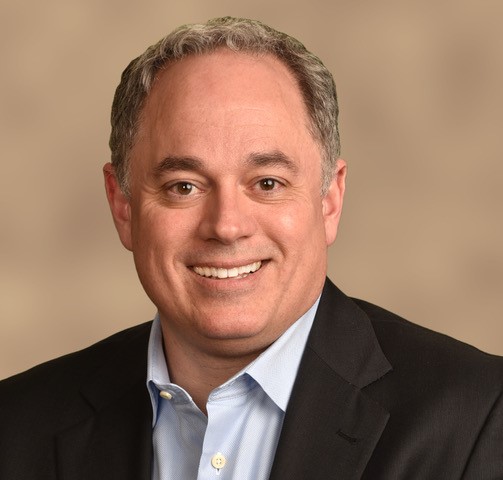 "I had faith in them and figured, this will either be the best or dumbest move of my entire career, and I won't know for six months," he says. "In my first meeting with the FDA, they told us how disappointed they were in the company, and I thought, well, at least it can't get any worse."
Kowalski spent seven years rebuilding his department and repairing the company's relationships with the FDA. 
"It was my first opportunity to really build something on my own and bring people in from outside and up from inside," says Kowalski. "During my tenure at Schering-Plough, we bought Organon, and I was in charge of integrating the entire R&D operation between the two companies with very different cultures."
When Merck came along to buy Schering-Plough, Novartis called Kowalski and asked him to return to the company, offering him a role as U.S. head of regulatory affairs. Kowalski declined, telling them he'd be willing to come back as global head of regulatory affairs. Novartis called back within two hours to offer him the job he wanted, and Kowalski returned to Novartis, later moving with his family to Basel, Switzerland. 
"If you don't tell people what you want, they will never know," Kowalski says. "I've been back at Novartis 11 years and have had a tremendous number of challenging and fun opportunities. In my current role, I wear multiple hats, with some hats added over the years."
Addressing a pandemic
Kowalski now oversees almost 1,800 employees in 120 countries and works on Novartis' $9 billion research and development pipeline. His department interfaces with regulators around the world, including the U.S. FDA and its counterparts in other countries. 
"We create the strategy to get drugs registered and to maintain products to keep them registered," he says. "We do policy work to shape legislation, regulatory policy, and the political environment. We work with trade associations like the Pharmaceutical Research and Manufacturers of America (PhRMA) and its counterparts across the world to shape regulation with health authorities around the world. Our big push these days is data and digital — how to bring that even further into drug development."
For the past four to five years, Kowalski has been the U.S. site head for development. 
"Novartis has a research organization and a development organization, which is common in big companies now because they are really different animals," Kowalski explains. "All development-related activities in the U.S. roll up to me. I have a dual role in the company now, which allows me to be part of the U.S. leadership team, which leads the almost 15,000 Novartis associates in the US."
Connecting industry pharmacists
"There are roughly 15,000 pharmacists working in industry, and there was never an association for them until IPhO was formed," Kowalski explains.
Started by a handful of industry pharmacists, the organization now has student chapters in almost 90 pharmacy schools around the country, including the UW–Madison School of Pharmacy and provides career development for students, an internship matching program, and an annual meeting.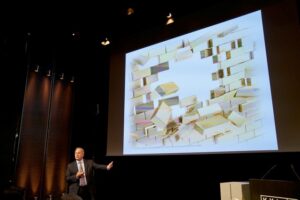 "I'm a proud founding member," says Kowalski. "I stay close to pharmacy schools and pharmacy students around the country."
The statistics IPhO gathers have revealed an interesting trend. 
"About 20 percent of industry pharmacists have done some sort of postdoctoral training, but about 80 percent haven't," says Kowalski, which indicates that students find their way to the industry from pharmacy school, some even directly right out of school.
"When I was there, that wasn't a thing," he says. "Today, it's an intentional career path, even for a freshman in college." 
Leadership journey
In this phase of his career, Kowalski is focused on his leadership skills. 
"In the past four to five years, I've spent a lot of energy around leadership, including leadership development for my team and our organization," he says. "It's a way to learn more about who I am and how I can become the best leader for my team, as well as trying new things with my team and empowering them to be great leaders. One of the most satisfying things is to see my associates become better leaders themselves."
That focus lines up with Novartis' cultural journey over the past three to four years, in which the company has sought to develop its culture as an inspired, curious, unbossed organization. 
"Our org charts aren't boxes or sticks; they're circles or spheres of influence, with connections to other people," Kowalski says. 
Kowalski encourages people to advocate for themselves in their professional lives.
"I tell people, whether you're a pharmacy student or mid-career, you have to self-advocate for your career and drive your career," he says.
Kowalski also believes in authenticity. 
"Everything you do in your career is always connected, whether it happened 10 years ago or not," he says. "You can be serious, drive hard objectives, and make tough decisions, but it's incredibly important to be humble and be your authentic self."
He credits his professional success to the culture of learning and self-discovery at the School of Pharmacy.
"The quality of the PharmD program at UW–Madison is amazing, and even today, when I say where I went, people are impressed," he says. "The depth and breadth of the program, the quality of clinical sites and rotations, and the quality of the faculty have allowed me to have a really strong foundational base from a scientific perspective coming into the industry."