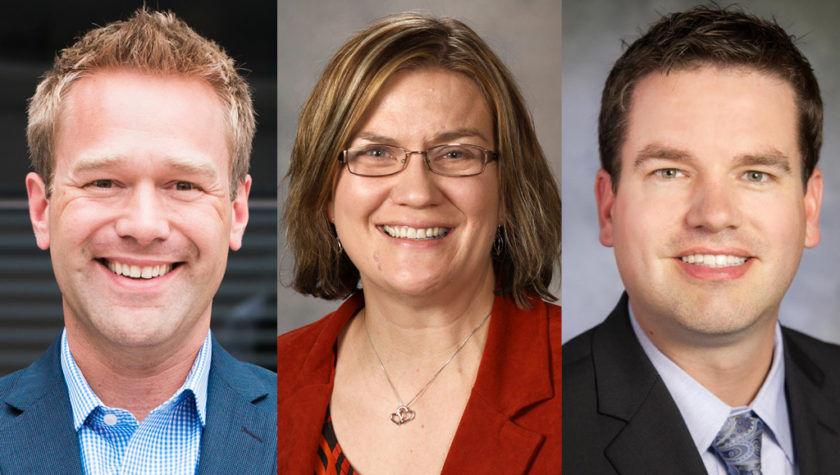 1
June
The School's honorees also worked side-by-side at UW Hospital and Clinics
"My time at the University of Wisconsin–Madison School of Pharmacy really laid the foundation for me to learn from others, continually push myself to think outside of the box, not to fear failure, and to surround myself with individuals who will continue to challenge the status quo," says Philip Brummond (MS '09), director of pharmacy at Froedert Hospital. "That mindset allows us to shape pharmacists' collective vision for the future of the profession.
Brummond, who completed his master of health-system pharmacy administration degree at the School in conjunction with a residency at UW Hospital and Clinics, is one of 16 pharmacists nationwide—including three UW–Madison School of Pharmacy alumni—chosen to be 2018 American Society of Health-System Pharmacists (ASHP) fellows. Alongside Brummond, Sylvia Belford (PharmD '02, MS '04) and Aaron Steffenhagen (PharmD '01) are also being honored as fellows.
"We're proud to have so many distinguished alumni of the School of Pharmacy be recognized with this prestigious national honor from ASHP," says Steve Swanson, dean of the UW–Madison School of Pharmacy. "It's a testament to the quality and strength of our School that our alumni are among the nation's top thought leaders in pharmacy."
Brummond, Belford, and Steffenhagen share more than a Badger background.
"Sylvia was one of my mentors when I was at the UW Hospital and Clinics," says Brummond. "I worked very closely with her as well as Aaron Steffenhagen—they trained me, so I'm excited and proud to be honored with them."
"Their achievement of this honor exemplifies unselfish commitment to the care of patients and our profession." –Steve Rough
While Brummond was a resident and graduate student at the School, Belford, who is also a graduate of the combined master of health-system pharmacy administration degree and residency program, was pharmacy manager of medication safety and information technology at UW Hospital and Clinics. Steffenhagen was a clinical pharmacist in the hospital's emergency department.
"Aaron and Phil are both incredibly talented, and it's an honor to join them and many other UW–Madison School of Pharmacy graduates in having this distinction," says Belford.
While Belford, Brummond, and Steffenhagen have chosen slightly different career paths, they are all difference makers in their areas of expertise. "I am very proud of these three individuals for their enthusiasm and commitment to the profession," says Steve Rough (BS '91, MS '94), senior director of pharmacy at UW Health and director of the School's Health System Pharmacy Administration graduate program. "Their achievement of this honor exemplifies unselfish commitment to the care of patients and our profession."
Since their shared time together, they have each continued to distinguish themselves and have made significant contributions to pharmacy practice while remaining committed to the education of student pharmacists.
Sylvia Belford, Mayo Clinic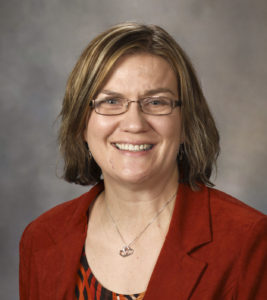 Today, Belford is operations administrator and Continuum of Care director at the Mayo Clinic in Rochester, Minn. "I work daily to provide the best tools to ensure continuity of patient care, the correct flow of information, efficiency, and—most importantly—quality and safety measures to ensure physicians, pharmacists, nurses, and other clinicians have accurate and efficient workflows while caring for their patients," she says, referencing her work as the clinical director of the Mayo Clinic's recent implementation of a new electronic health record and revenue cycle management system.
Belford also continues to make time to train the next generation of pharmacists. She helped initiate the ASHP certificate program in informatics and created the Mayo Clinic's PGY2 pharmacy informatics residency, where she is a preceptor.
Her commitment to the education of pharmacists, evident in the development of a residency and certificate program, is just one of the reasons Belford was selected as an ASHP fellow. Her ongoing leadership, as a six-year member of the ASHP's Section of Pharmacy Informatics and Technology Executive Committee, and active membership in a number of professional organizations is another.
"While a PharmD student at the School of Pharmacy, I had the privilege of serving as the second president of the Wisconsin Society of Pharmacy Students, and my knowledge and leadership skills were greatly influenced by the incredible mentorship of the faculty advisors and co-student leaders," says Belford. "These skills were further refined during my graduate program and residency where I trained with established leaders and incredible preceptors."
Given how that experience inspired her, she wants to give back and be the mentor that student pharmacists need. "I hope this honor will open doors for me to continue to serve as a mentor to young pharmacists and other health care professionals."
Aaron Steffenhagen, UW Hospital and Clinics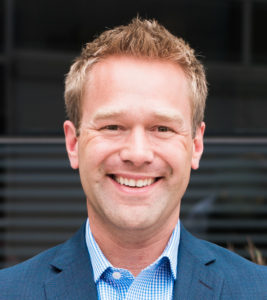 When he met Brummond and Belford, Steffenhagen was a clinical pharmacist in UW Hospital and Clinics' emergency department, where he established pharmacy services.
"Fellow status within ASHP is both an honor and a privilege," says Steffenhagen. "Through the years, I've collaborated alongside many talented and dedicated individuals, including Sylvia and Phil, who I have learned a great deal from, and I try to pass those lessons on."
Since his time in Emergency Medicine, he's risen to manager of patient care services and emergency preparedness. Steffenhagen maintains an active role in professional organizations, showing his commitment to the profession, and is currently the director-at-large of ASHP's Section of Clinical Specialists and Scientists.
"Dr. Steffenhagen is incredibly deserving of this esteemed honor," says Rough, who himself is an ASHP Fellow, recognized in 2012. "In his time at UW Health, Aaron has been very successful as a leader in expanding clinical pharmacy practice, especially in the area of emergency medicine.  Aaron constantly gives back through his volunteer work in professional organizations and invests in our future through strong mentorship of both students and residents."
Steffenhagen earned his PharmD at the UW–Madison School of Pharmacy, and now he's giving back to the School and contributing to the advancement and education of current PharmD students by serving as a clinical instructor, preceptor, and mentor through the School's Leadership Certificate and Mentor program.
"As pharmacists take on enhanced roles with greater accountability, developing leadership skills is critical for ongoing success," Steffenhagen says. "Serving as a mentor in the School's leadership program allows me to stay connected with student pharmacists and to give back to the profession."
Philip Brummond, Froedert Hospital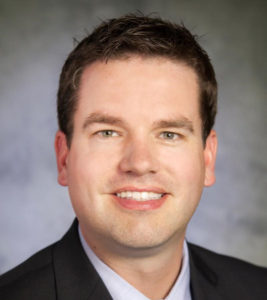 Over the past 10 years, since his graduation from the UW–Madison School of Pharmacy, Brummond has also been working to advance pharmacy practice and expand the roles of both clinical pharmacists and pharmacy technicians. After leaving the School, Brummond went to the University of Michigan Hospitals and Health Centers, where he worked to increase pharmacists' role in patient care. "I wanted to get embed more pharmacists into interdisciplinary care teams, and get them closer to patient bedsides," says Brummond.
In another move to reallocate pharmacist time to patient care, he's worked closely with the Wisconsin Pharmacy Examining Board and other pharmacists throughout the state to implement a "tech-check-tech" process, in which pharmacy technicians play a larger role in filling and checking prescriptions.
"In the future, I see pharmacies gravitating toward highly reliable processes like robotics, barcode scanning, and tech-check-tech in dispensing and distribution," says Brummond. "And I see pharmacists acting as care providers within interdisciplinary teams to work with patients in every setting to ensure appropriate medication use."
Currently, Brummond is the director of pharmacy at Froedtert Hospital, a clinical assistant professor with the Medical College of Wisconsin Pharmacy School, and an adjunct professor with the UW–Milwaukee College of Health Sciences.
The ASHP fellowship recognizes the different aspects of his contributions, including publications, education, and leadership at the state and national levels. One project that combines almost all of those areas of excellence was his involvement in the creation of the Student Leadership Development Workshop, offered at state and national ASHP meetings. "It's a three-hour workshop to get student pharmacists interested in the leadership skills they would need to be successful practitioners," says Brummond. In all, he estimates that more than 3,000 student pharmacists have completed the program.
"I can't tell you how proud I am to be a part of the UW–Madison School of Pharmacy family, and all of the opportunities that it's given to me throughout my career," says Brummond. "My ASHP fellowship isn't as much about my recognition as it is about what the UW–Madison School of Pharmacy and UW Hospital and Clinics were able to do to shape my career.
"It was pivotal for me to be surrounded by those innovative people who to helped me think outside of the box and see what was possible in pharmacy—really, the sky is the limit."
Learn more about the School's PharmD program or combined master's degree and residency in Health-System Pharmacy Administration in partnership with UW Health.