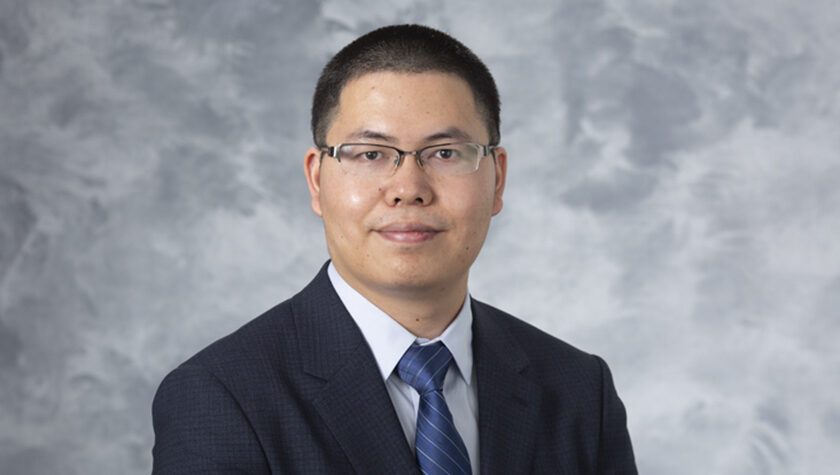 8
December
School of Pharmacy Assistant Professor Quanyin Hu recently earned national honors as a highly cited rising star in drug delivery
By Nicole Sweeney Etter
The accolades for Quanyin Hu, an assistant professor in the University of Wisconsin–Madison School of Pharmacy's Pharmaceutical Sciences Division, continue to pile up. In November 2022 alone, he was named a Journal of Nanobiotechnology 2023 Rising Star, received the 2023 Biomedical Engineering Society–Cellular and Molecular Bioengineering (BMES-CMBE) Rising Star Junior Faculty Award, and made the cut for the Institute for Scientific Information's list of Highly Cited Researchers 2022. 
These are just the latest accomplishments to come from Hu's Cell-Inspired Personalized Therapeutic (CIPT) Lab, which has been a flurry of activity since Hu joined the university in 2020. Hu was the only assistant professor from UW–Madison included in the latest Highly Cited Researchers list, which honors influential researchers whose citations put them in the top 1 percent of their field. According to Google Scholar, Hu's work has been cited more than 10,000 times.
Hu says he was "excited and humbled" by the recent awards.
"This means a lot to me, which is not only a great recognition of our achievements and research efforts by my entire devoted team, but also a great inspiration for us to keep up the good work and make bigger research breakthroughs in the future," he says.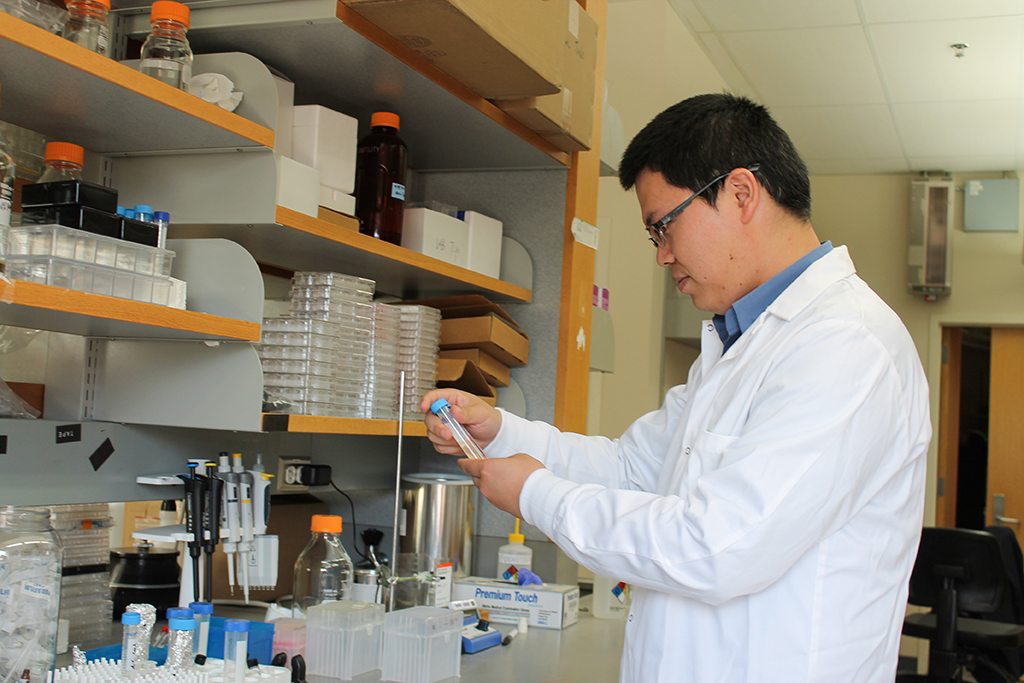 Although he hasn't yet published anything in the Journal of Nanobiotechnology, Hu serves the publication as an associate editor.
"This award is actually recognizing the research achievements of a junior faculty who has the great potential to be a leader in their research field," says Hu.
He was recommended for the Rising Star list by one of his mentors at the School, Professor Glen Kwon, the Jens T. Carstensen Distinguished Chair in Pharmaceutical Sciences.
"I always appreciate my mentoring committee, including Drs. Seungpyo Hong, Glen Kwon, Weibo Cai, and Mary Hayney, for their unconditional support of my career development," Hu says.
In October, Hu's work on nanoparticle "backpacks" to deliver probiotics to treat inflammatory bowel disease was published in Science Advances, and his research on a new immunotherapy approach using hydrogels for difficult-to-treat cancers was published in Nature Communications — the second time in 2022 that his cancer work had been highlighted in that particular journal, which has an impressive impact factor of 17.7.
"Our lab is focusing on engineering cells as therapeutics and drug delivery systems. We would like to unleash the great potential of cells to develop better treatment approaches for various diseases, such as cancer and inflammatory bowel diseases," he explains. "Recently, our lab has been interested in developing chemical biology tools to understand the underlying mechanism of programmed cell death, such as pyroptosis, and leverage this understanding to further inspire our drug delivery system design."
From his undergraduate days studying pharmacoengineering at China Pharmaceutical University, Hu has been passionate about pharmaceutical research. He particularly loves that his work allows him to delve into the mechanisms underlying disease while still ensuring his findings have practical applications.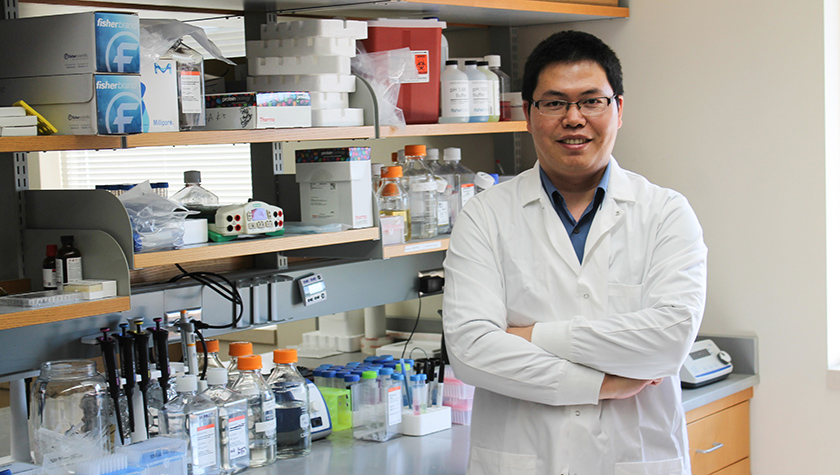 "I was fascinated by pharmaceutical research, especially drug delivery, because you can really see what you have done in the lab/bench side, and the technology you invented really has an immediate impact on the patient," says Hu, who did his postdoctoral work at the Koch Institute for Integrative Cancer Research at MIT. "The biggest motivation is always my passion for research and my desire to translate our technology into clinical application."
It was UW's collaborative spirit that first attracted Hu to Madison.
"I was shocked by how collaborative the research environment here is and very excited about learning from other experts in different research areas and the exchange of research ideas," he says.
Even the physical space — with two nearby hospitals, the School of Medicine and Public Health, School of Nursing, and School of Pharmacy clustered together — supports cross-disciplinary research, he notes.
"I am currently collaborating with cancer immunologists and physicians at the UW Carbone Cancer Center, which shaped my research project by inspiring and guiding us to design our delivery system from the clinical perspective," he says. "This really boosts the translational potential of our drug delivery approaches."
He's off to an incredibly productive start to his career, and Hu shows no signs of slowing down.
"The project that gets me excited is always the one that's next," he says. "Our lab is always focusing on pursuing more impactful and translational drug delivery approaches to address unmet clinical needs and help patients."