Our Group Members
In a welcoming and highly interactive environment, we conduct pharmaceutical research that is highly interdisciplinary, with chemists and biologists working side-by-side, postdocs and undergraduates sharing expertise, and US and international students learning from each other.
At the Kwon Research Group, we are committed to building a team that reflects the world around us because we value an inclusive workplace and global competence. Located within a top research university, lab members are supported with access to premier facilities and equipment, as well as networking opportunities with leading researchers across disciplines. Our research group is highly collaborative, working with groups at the UW School of Medicine and Public Health, other R1 universities, and organizations throughout the world.
Our diverse members are mentored by Dr. Kwon, who has advised more than 20 doctoral students. We appreciate how each team member brings their own unique abilities and skills that make us all better. We are adaptive, open-minded, and manage time effectively while multitasking and dealing with inevitable setbacks such as the rejection of submitted papers, competing priorities like teaching assistantships and seminars, and deadlines.
Our success looks like peer-reviewed publications in top-tier journals, journal awards, patents, licensed patents, and alumni working in the highest levels of the pharmaceutical industry and as tenure-track professors in pharmacy schools worldwide.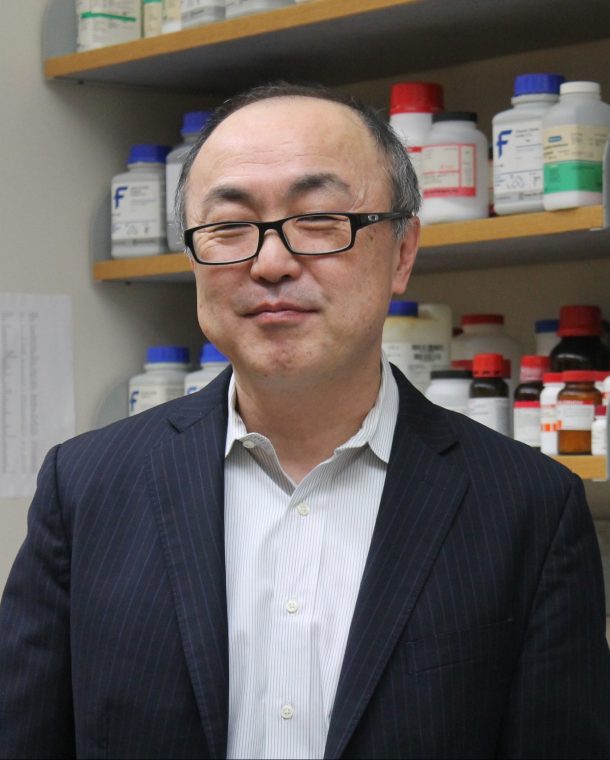 Glen Kwon, PhD
Professor of Pharmaceutical Sciences in the School of Pharmacy
Jens T. Carstensen Distinguished Chair in Pharmaceutical Sciences in the School of Pharmacy
BS 1986 Chemistry - University of Utah
PhD 1991 Pharmaceutics - University of Utah
Postdoc 1993 Bioengineering - Tokyo Women's Medical College
Dr. Glen S. Kwon is the Jens T. Carstensen Distinguished Professor in Pharmaceutical Sciences in the School of Pharmacy at the University of Wisconsin–Madison. Dr. Kwon is an internationally recognized researcher on polymeric nanotechnology for drug delivery (spatial and temporal control of drugs), researching polymeric micelles, and polymer-drug conjugates. Dr. Kwon is responsible for instruction of PharmD, MS, and PhD graduate students in courses on drug delivery, pharmaceutics, and biologics. Dr. Kwon serves on scientific advisory boards, grant panels, and editorial boards of journals, providing expertise in drug delivery and pharmaceutics.
Graduate Students and Postdocs