James H Ford II, PhD, FACHE, LFHIMSS | Assistant Professor
Dr. Jay Ford is an Assistant Professor at the University of Wisconsin-Madison School of Pharmacy in the Social and Administrative Sciences Division. Dr. Ford received his BS in Health Systems Engineering from the Georgia Institute of Technology and his MS in Industrial Engineering from the University of Tennessee in Knoxville. He received his PhD in Industrial Engineering from the University of Wisconsin-Madison.
Through Dr. Ford's background as a health systems engineer, and his work in quality improvement in this field, he is recognized as a leader and expert in dissemination and implementation (D&I) research. Dr. Ford takes an active role in his research by working directly with healthcare organizations to coach staff through the process of implementing and sustaining organizational change. His hands-on approach makes him acutely aware of the importance of designing D&I research projects that promote strong stakeholder and participant engagement.
Dr. Ford's research has been funded by the National Institutes of Health, Wisconsin Department of Health Services, UW Institute for Clinical and Translational Research, and Robert Wood Johnson Foundation. He has published over 55 articles and has presented at numerous conferences.
Dr. Ford's current research engages community pharmacies and behavioral health and long-term care organizations in using implementation strategies to improve the quality of care for individuals with opioid use disorder and chronic medical conditions.
Dr. Ford's Research Team
Aaron Gilson, MS, MSSW, PhD |  Senior Scientist
Aaron has been researching healthcare issues for 30 years, as a graduate student and then academic staff at the University of Wisconsin-Madison. His background and expertise involve healthcare policy and drug control analysis, as well as research methodology and data analysis methods including questionnaire development, qualitative coding, and time series analysis. Aaron's current research interests include interventions to improve medication safety, medication misuse and its treatment, and non-medication management of dementia-related symptoms.
Michele Gassman, MA | Senior Research Specialist
Michele has worked in clinical research for almost 20 years with the bulk of her career having been spent at the University of Wisconsin-Madison. Prior to joining Dr. Jay Ford's research group, Michele worked for a non-profit medical research organization in Madison as a clinical operations manager. For approximately 15 years Michele worked for UW as a research specialist and research program manager in various medical divisions where she was responsible for managing all aspects of clinical research studies.
Chi-Yin Liao, MS | PhD Student
Chi-Yin is a PhD student in the Health Services Research in Pharmacy Program at UW-Madison. She earned a Master's degree in Health Services Research in Pharmacy in 2019. Chi-Yin is interested in health policy and health economics, with a main focus on health care utilization. She has been trained in quasi-experimental design and has experience in applying economic evaluation methods for marketing authorization of pharmaceuticals. For her Master's thesis, she studied the national trends of pharmacy-based influenza vaccination services through secondary data analysis. She is a member of Ford Research Group and has worked with Dr. Ford studying the effect of a nursing home antibiotic stewardship program and antibiotic utilization in assisted-living facilities.

Deepika Rao, MS, B Pharm | PhD Student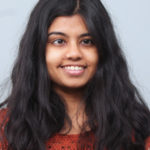 Deepika holds a Bachelor of Pharmacy (2016) from K.M. Kundnani College of Pharmacy, Mumbai University, India and a Master's degree in Pharmacy Administration (2018) from Duquesne University, Pittsburgh. Deepika is particularly interested in studying the application of dissemination and implementation sciences in pharmacy, especially in the prevention and treatment of substance use disorders. To that effect, she is pursuing a doctoral minor in Prevention and Intervention Science. Currently, her doctoral dissertation involves exploring and developing a patient-centered screening and brief intervention for opioid misuse that can be implemented in the pharmacy settings. With Dr. Ford, her co-advisor, she is studying the effectiveness of implementation strategies on medication access for co-occurring substance use and mental health disorders.