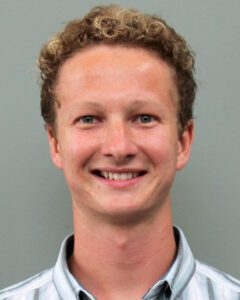 Luke Schwerer
PharmD, UW–Madison School of Pharmacy (Class of 2023)
Luke is a Doctor of Pharmacy candidate, Class of 2023. Luke joined Dr. Shiyanbola's lab during the summer of 2020 after his first year of pharmacy school. He joined the lab as a way to stay engaged during the COVID-19 pandemic.
As a student with career goals within the field of global health, Luke values the opportunity to engage with individuals in underserved communities. Luke deeply appreciates the focus of Dr. Shiyanbola's work on culturally unique patient populations and how to improve access to care.
Luke also really enjoys being able to work with fellow classmates in this smaller group setting. Aside from his schoolwork and research, he enjoys playing trumpet, exercising outside, and traveling.