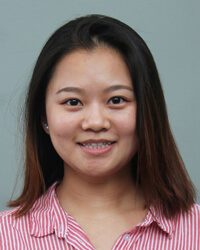 Linda Zheng
PharmD Candidate, UW–Madison School of Pharmacy
Linda is a 2022 Doctor of Pharmacy candidate who joined Dr. Shiyanbola's lab in September 2019. Linda wanted to learn more about health literacy in the community and how pharmacists can help advocate for patients and give them the support they need to improve their health through research.
After graduation, Linda hopes to work in the pharmaceutical industry through which she can help patients by reviewing medication labels, promoting transparency, and continuing to advocate for patients in her future career.
When working in the lab, Linda is always learning and working in an environment that encourages exchange of ideas, while also working together to support each other.