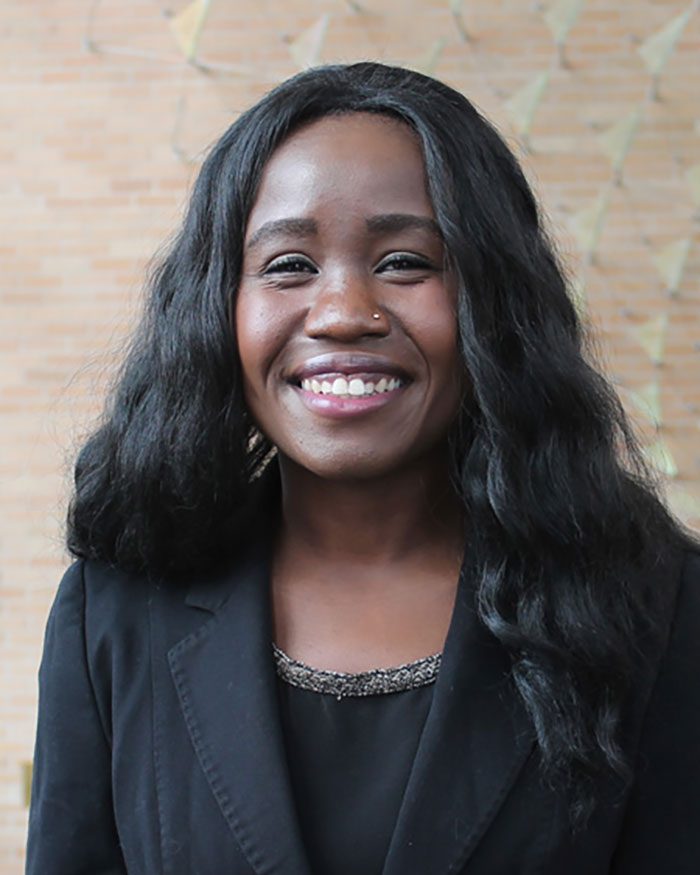 Adati Tarfa
PhD Candidate, HSRP Program
Doctor of Pharmacy, Drake University
Adati earned her Doctor of Pharmacy degree from Drake University in 2017. To abridge the relationship between research, global health impact, and practical clinical pharmacy, Adati decided to pursue a PhD in Health Services Research in Pharmacy at the University of Wisconsin–Madison.
Adati's graduate school focus is to explore implementation sciences. Her goal is to advance the profession of pharmacy by promoting routine adaptation of research findings into health care settings, especially in the public health sector. During the two years she served as the Vice President of American Pharmacists Association (APhA)–International Pharmaceutical Students' Federation (IPSF), she focused on public health campaigns, notably HIV/AIDS, as well as research concerning global health threats. She analyzed the health literacy factors that promoted the spread of the Ebola virus during the 2014 outbreak.
A preliminary research project of Adati involved evaluating and improving the health care screenings conducted by pharmacy students to serve underserved communities around Des Moines. In collaboration with members of the Iowa Department of Public Health, Adati researched the ramifications of nutritional education in the Des Moines Public School System to childhood health outcomes.
Appreciating that globalization involves local influences as well, Adati pursues research within the profession of pharmacy and its community of patients. Adati is currently working on a project that longitudinally examines changes in medication adherence among African Americans with Type 2 diabetes.
Adati is excited to be part of the Shiyanbola Research Group to work with a team that allows for maximal patient and community impact!