The Shiyanbola Research Group values having a variety of backgrounds and experiences in our lab. We believe diversity is a strength and leads to greater ideas and superior outcomes. We work closely together and take pride in each other's accomplishments.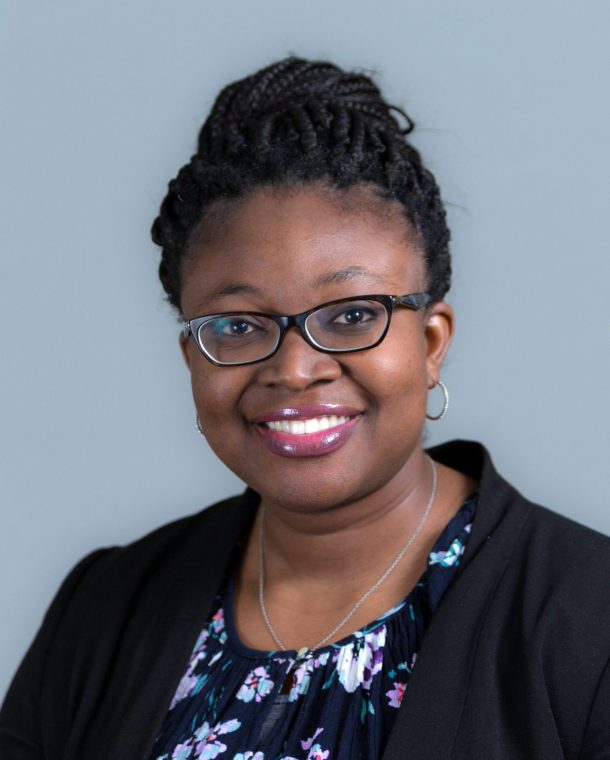 Olayinka O. Shiyanbola, PhD, BPharm
Associate Professor, Social and Administrative Sciences Division
Director of Graduate Studies, Health Services Research in Pharmacy
Associate Director, Collaborative Center for Health Equity
Director, Success Together Reaching Independence, Diversity, and Empowerment (STRIDE)
PhD 2009 Pharm Socioeconomics - University of Iowa
BPharm 2002 Pharmacy - University of Ibaden, Nigeria
Dr. Olayinka Shiyanbola is Associate Professor in the Division of Social and Administrative Sciences at the University of Wisconsin–Madison School of Pharmacy with over 14 years of experience and over $5 million in research grants as PI. She is the Director of the Health Services Research in Pharmacy Program, and the Director of the WPP-Funded Success Together Reaching Independence, Diversity, and Empowerment Program, a mentored career development program designed for early career faculty from groups underrepresented in the translational research workforce.
She was a NIMHD Research Institute Scholar, NHLBI/OBSSR Randomized Behavioral Trials Fellow, NIH Mixed Methods Research Training Program Scholar, and Society of Behavioral Medicine Leadership Fellow. Dr. Shiyanbola currently serves as a member of the National Academies of Science, Engineering, and Medicine Roundtable on Health Literacy, and co-chair of the Society of Behavioral Medicine Health Equity SIG Awards Committee. She serves on the editorial board for Research in Social and Administrative Pharmacy.
Her work has received numerous awards and recognition at national and international scientific conferences, and she has authored over 75 publications.
Research Staff
PhD Students in the HSRP Program
PhD Student
Bachelor of Liberal Arts and Sciences, University of Illinois Urbana-Champaign
PhD Student, HSRP Program
Bachelor of Pharmacy, Chia Nan University, Taiwan
Master's degree in Clinical Pharmacy, Taipei Medical University, Taiwan
Doctor of Pharmacy and Undergraduate Students